World news today: Brazil becomes the COVID-19 second deadliest country worldwide
World news today June 13: Brazil has overtaken the UK to become the world's highest COVID-19 death toll. Meanwhile, Ukraine President cancels meetings, trips as his wife is positive for nCoV, President Donald Trump warns against "falsely labeling" Americans racist and oil prices also make headlines today (June 13).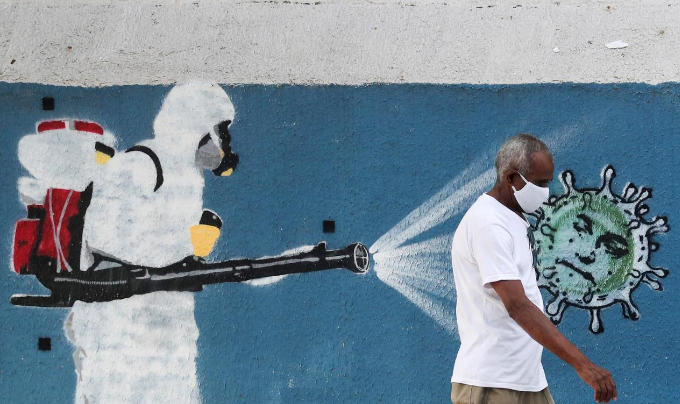 Brazil's death toll has surpassed the UK to become the second-deadliest nation worldwide (Photo: Reuters)
Brazil becomes the second COVID-19 deadliest country worldwide
With 41,828 deaths recorded, Brazil becomes the world's second-highest in death tolls, surpassing Britain, Reuters said.
As of June 12 early morning, Brazil's COVID-19 cumulative cases stand at 828,820 confirmed cases, with the one-day increase registered 25,982 cases and another 909 deaths, which is second only to the US.
The Health Ministry has recorded over 1,200 deaths in 24 hours since Tuesday, amounting tally as President Jair Bolsonaro moves to relax quarantine restrictions and resume business.
"The data we have at the moment supports (the vision of) a system under pressure but a system still coping with the number of severe cases", the WHO's top emergencies expert Dr. Mike Ryan said
Accroding to Washington Post, a new study suggests Brazil might have a far more widespread infection than the official data. Researchers at the University of Pelotas in southern Brazil estimate six unreported cases for every one confirmed diagnosis across 120 cities studied.
Ukraine President cancels meetings, trips following his wife's positive result for nCoV
President Volodymyr Zelenskiy announced Friday the cancelation of all face-to-face meetings, visits and will limit contact with close circle after his wife's tested positive for the novel virus. Olena Zelenska confirmed she had contracted coronavirus on Friday, while her husband and two children test negative for the disease.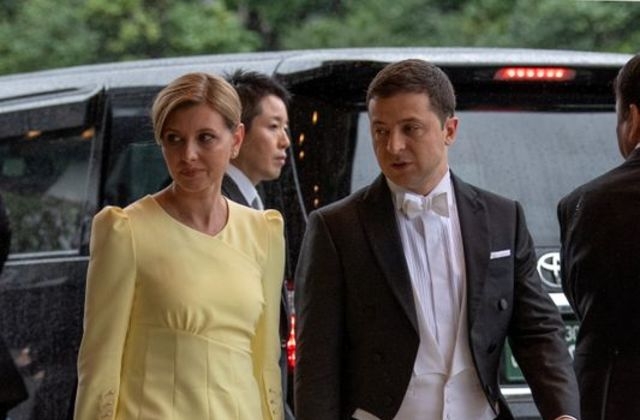 Ukraine President cancels meetings, trips after his wife tests positive for nCoV (Photo: US News and World reports)
"Today I received a positive test for coronavirus. Unexpected news. Especially considering that I and my family continue to follow all the rules - masks, gloves, a minimum of contacts," Zelenska wrote on Facebook.
Zelenska is reported to be in a good state and yet to be hospitalized notwithstanding the disease. The president's wife is, however, isolating from her family members and other people, Reuters said.
To date, Ukraine has a total of 29,753 coronavirus cases, of which 870 have died.
President Donald Trump warns against "falsely labeling" Americans racist
On June 11, President Donald Trump raised voice against labeling "tens of millions of decent Americans as racist or bigots" during an event of discussing "justice disparities" in Dallas, Texas, Newsbreak reported.
"We have to work together to confront bigotry and prejudice wherever they appear, but will make no progress and heal no wounds by falsely labeling tens of millions of decent Americans as racist or bigots," Trump said.
The discussion included faith leaders, law enforcement representatives, small business owners and senior members of the president's administration. President Trump also affirmed that "Americans are good and virtuous people" after warning against blanket descriptions of Americans as racist or bigoted.
In his remarks, Trump described those who used excessive force as "bad apples" and call on: "We have to get everybody together, we have to be on the same path".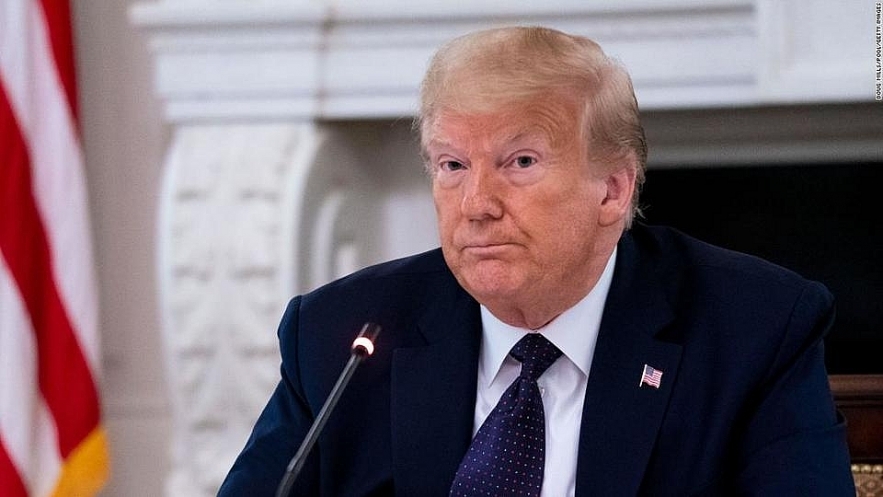 President Donald Trump (Photo: News Break)
The President also confirmed during the discussion that the White House is finalizing an executive order on policing standards amid the national rise of over George Floyd's death in Minnesota. Trump said the order "will encourage police departments nationwide to meet the most current, professional standards for the use of force, including tactics for de-escalation."
Despite facing blacklash, Oklahoma cop won't apologize for controversial saying about African Americans
After a local radio interview, a police commander in Oklahoma, is "under review" after saying that officers are shooting African Americans "less than we probably ought to be".
In that interview, Yates said advocates against police brutality have "made regular Americans believe that cops are just hunting blacks down in the street and killing them. And it's completely the opposite of what the research says and what the data says."
"All the research said - including Roland Fryer, an African American Harvard professor, Heather MacDonald and the National Academy of Sciences - all of their research says we're shooting African Americans about 24% less than we probably ought to be based on the crimes being committed," Yates said.
He also referenced statistics of fatal shootings by police officers since 2015 of The Washington Post's real-time database, which showed that shootings involving black Americans was 2%, while those involving unarmed white Americans was 3%.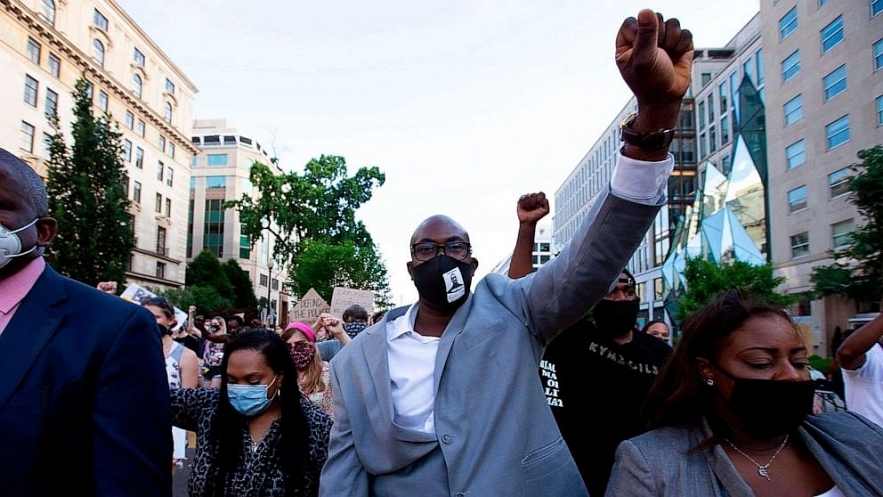 Philonise Floyd, a brother of George Floyd march with others on Black Lives Matter Plaza street near the White House (Photo: Getty Images)
The Washington Post cited that while the data shows that white people make up half of the shootings by police, black Americans are killed by police at a disproportionate rate. White Americans make up 76.5% of the U.S. population, while black Americans make up 13.4%. That means black people are 2.5 times more likely to be shot and killed by police than white people.
In a Facebook statement, Tulsa Police Department denounced the comments made by Major Travis Yates, who is white, and Tulsa Mayor G.T. Bynum called Yates' comments "dumb" and required an apology.
However, Yate said that he wouldn't apologize "because what I said was accurate based on the data."
Yates' comments appeared amid nationwide protests against racism and police's exessive force after the death of George Floyd, a black man who died in Minneapolis on May 25.
Oil prices post first weekly loss in 7 weeks
Oil futures settled at a modest loss on Friday, with U.S. and global benchmark prices suffering their first weekly decline in seven weeks on worries about oversupply and a resurgence of coronavirus cases in the U.S.
Oil is likely to "remain vulnerable and exposed to downside shocks thanks to coronavirus-related concerns," said Lukman Otunuga, senior research analyst at FXTM.
Although OPEC+ agreed to extend production cuts by another month, in the grand scheme of things this may offer little support to oil.
West Texas Intermediate crude for July delivery CL.1, +0.60% CLN20, +0.60%, the U.S. benchmark, fell 8 cents, or 0.2%, to settle at $36.26 a barrel on the New York Mercantile Exchange—the lowest finish for a most-active contract since June 1, according to Dow Jones Market Data. The contract tumbled 8.2% on Thursday to mark the sharpest one-day fall since April 27.
Global benchmark Brent oil for August delivery BRNQ20, +0.80%, however, added 18 cents, or 0.5%, to end at $38.73 a barrel on ICE Futures Europe, following a 7.6% plunge Thursday, its steepest such slide since April 21, that took it to its lowest finish since June 1.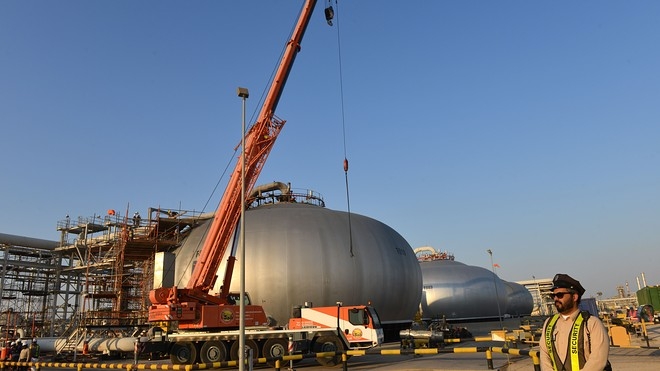 Oil futures settled at a modest loss on Friday (Photo: Market Watch)
For the week, WTI marked weekly slide of 8.3%, while Brent saw a decline of 8.4%.
That represented the first weekly losses for the two crude benchmarks since the week ended April 24.
The International Monetary Fund's Gita Gopinath said that the global economy is recovering more slowly than expected and faces "significant scarring," Bloomberg News reported.
Worries of a resurgence of the pandemic has added to recent concerns about the ability of the Organization of the Petroleum Exporting Countries and its allies, in a group known as OPEC+, to curtail global production by 9.7 million barrels a day through July.
In the U.S., which isn't part of the output reduction pact, the number of active rigs drilling for oil edged down by seven to 199 this week, according to Baker Hughes BKR, +1.98% on Friday.The number has been falling on a weekly basis since mid-March, but the rig count has seen much larger declines in recent weeks.
Meanwhile, analysts at Barclay remain bullish on the outlook for the oil market, even if they expect the pace of recovery from the depths of oil's rout in April to slow.
On Nymex, July gasoline RBN20, +0.65% rose 0.5% at $1.1243 a gallon, for a weekly loss of 7.4%, while July heating oil HON20, +2.39% added 1.2% to $1.1014 a gallon, ending 4.3% lower for the week.
July natural gas NGN20, -3.75% shed 4.5% to $1.731 per million British thermal units, with prices registering a loss of 2.9% for the week, Market Watch reported.