Young man captures his hometown through rear-view mirror
28-year-old General Practitioner goes viral in the Internet after taking photos of his hometown Vinh Hung through the rear-view mirror.
Huynh Tuan Kiet was born in 1993 and works as a General Practioner, living in Vinh Hung Province. Having a passion with photography and wishing to share the beauty of his hometown to other people, Kiet spends his time to take pictures. He is well-known in a lot of photography groups of his works, especially his albums of Vinh Hung with photos taken through the rear-view mirror.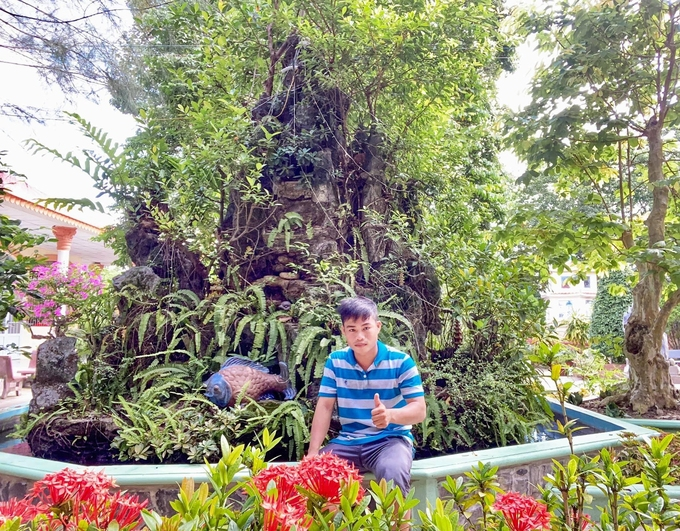 Photo: NVCC
Vinh Hung is a province that borders Campuchia, which is famous for its peaceful scenery and beautiful rice fields. "I want to bring my hometown to the world through photography, and to let them know how beautiful it is", Kiet said.
Through his rear-view mirror, Vinh Hung is potrayed as a peaceful and colorful countryside. The photos impress people on social media and photographers for its unique ideas. "When I am sad, I will travel around. Once I went pass a road with phoenix flowers, the scene looked incredibly wonderful through my rearview mirror. Then I came up with the idea of capturing my hometown into the rear-view mirror. I started looking for places to learn to take this new style photos. After one week, I finished the album. All the photos were taken by my smartphone", Kiet recalled when he came up with the idea.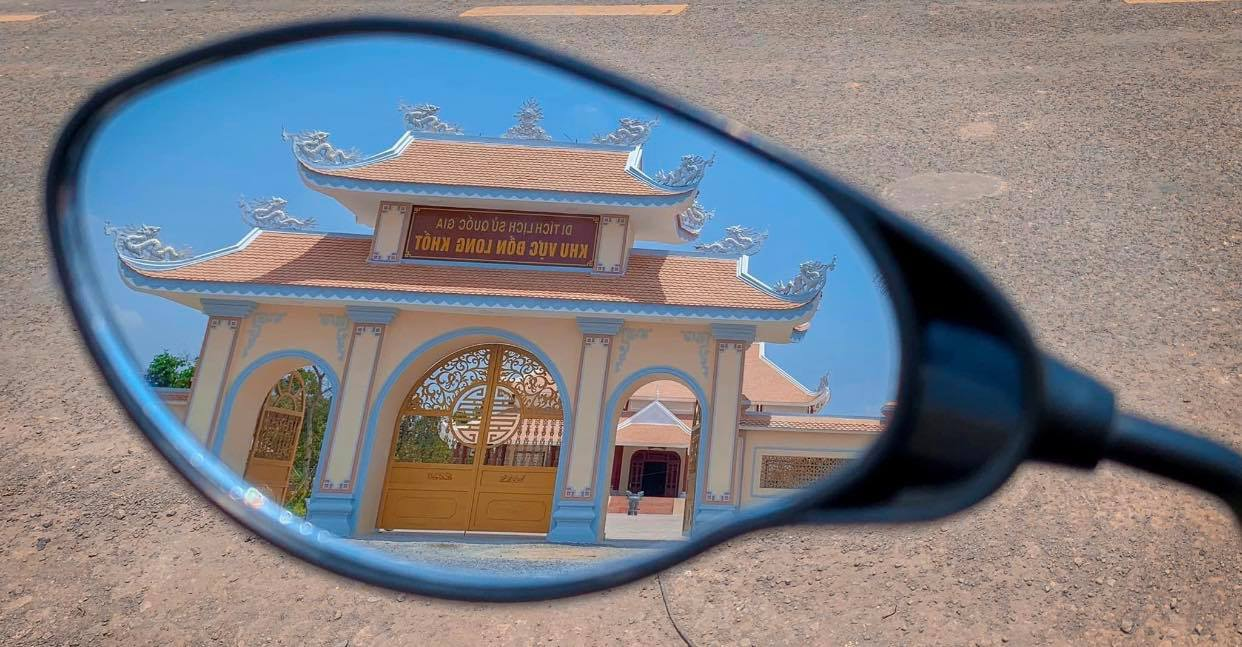 Photo: NVCC
His trip riding across Vinh Hung had left him unforgettable memories. He often went alone, with only his motorcycle and the phone. "The memory I remember most is in a rainy day, I helped a woman when crossing over a slippery bridge, as she slipped and fell. She thanked me and asked me why I was outside in the rain, and I said I was "hunting for pictures". It took me a while to explain to her what that meant. She also asked me if I earn money from doing this", Kiet laughed softly.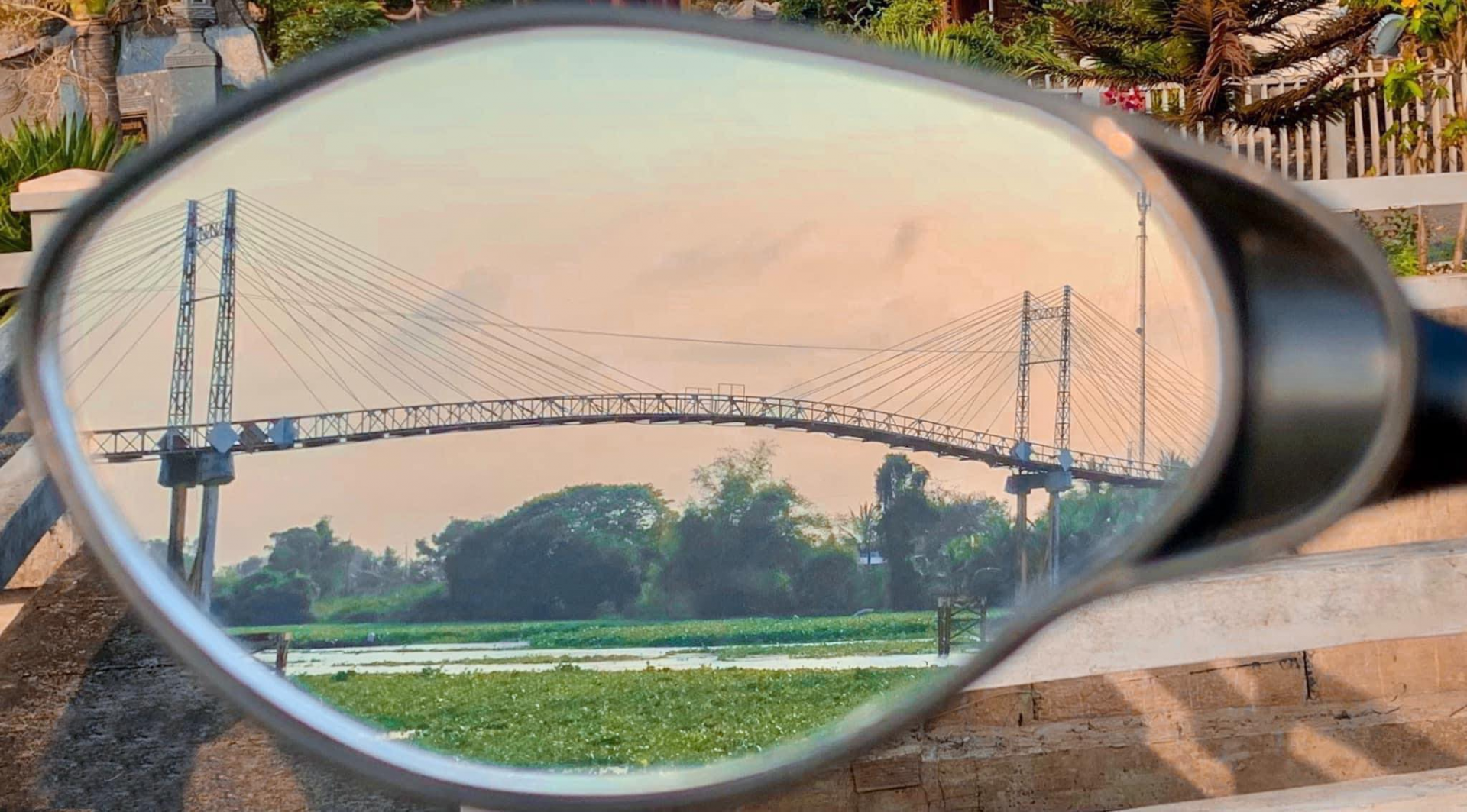 Photo: NVCC
Kiet's photos have received 5,000 likes in his Facebook account, positive reviews, and compliments for his unique idea. The photos also help promoting tourism in his hometown. As Kiet said, the album has had more than 200 photographs. However, because of the complicated of Covid-19 pandemic, he had to postpone his trip to "hunt photos". Instead of taking photos at crowded places, Kiet mainly shoots at the spots where there is a few people passing by.
"If it is possible, I want to fullfill my idea travelling through 63 provinces to take photos. However, it will not be easy because of my job in medical field." Kiet said.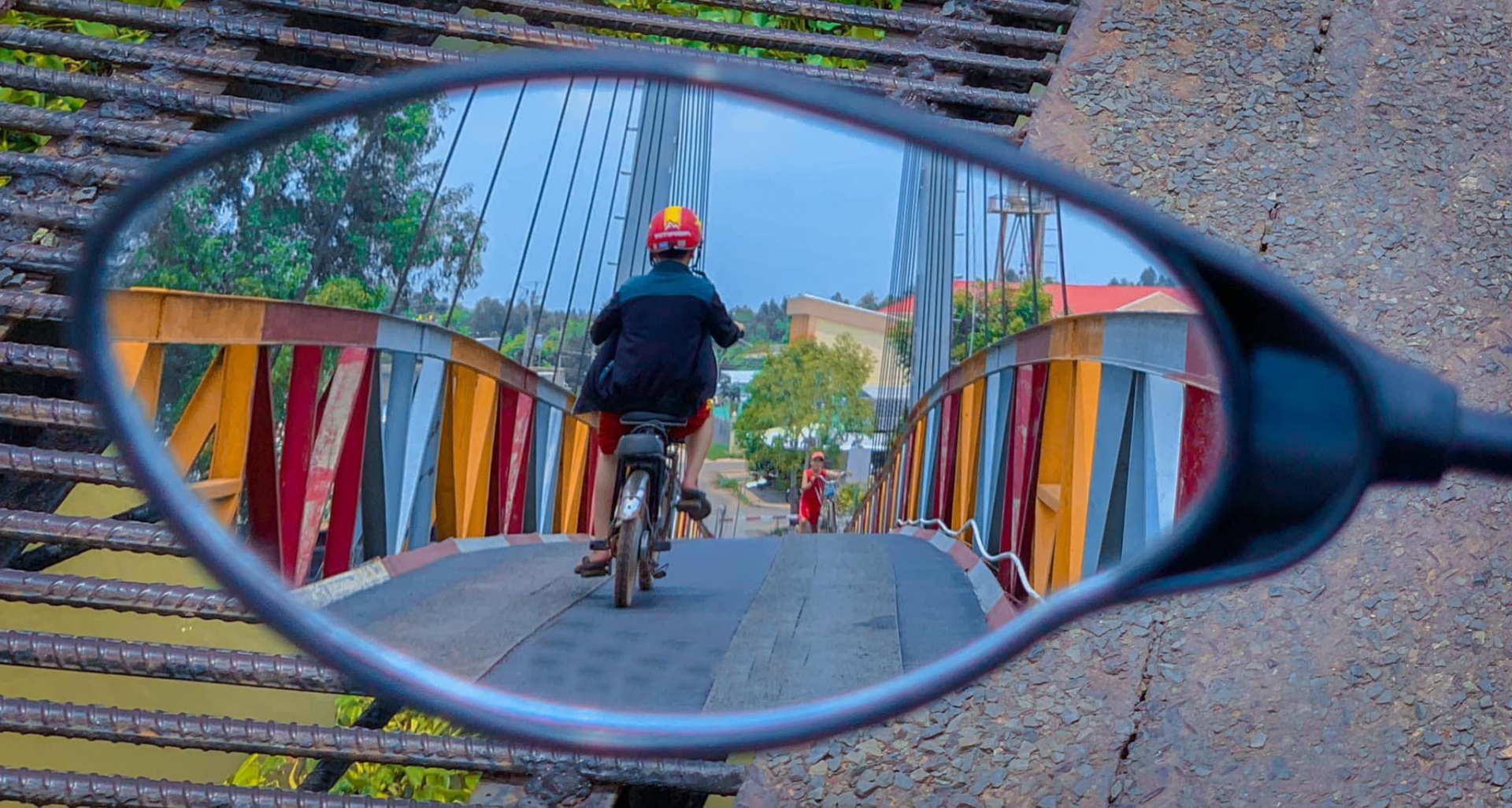 Photo: NVCC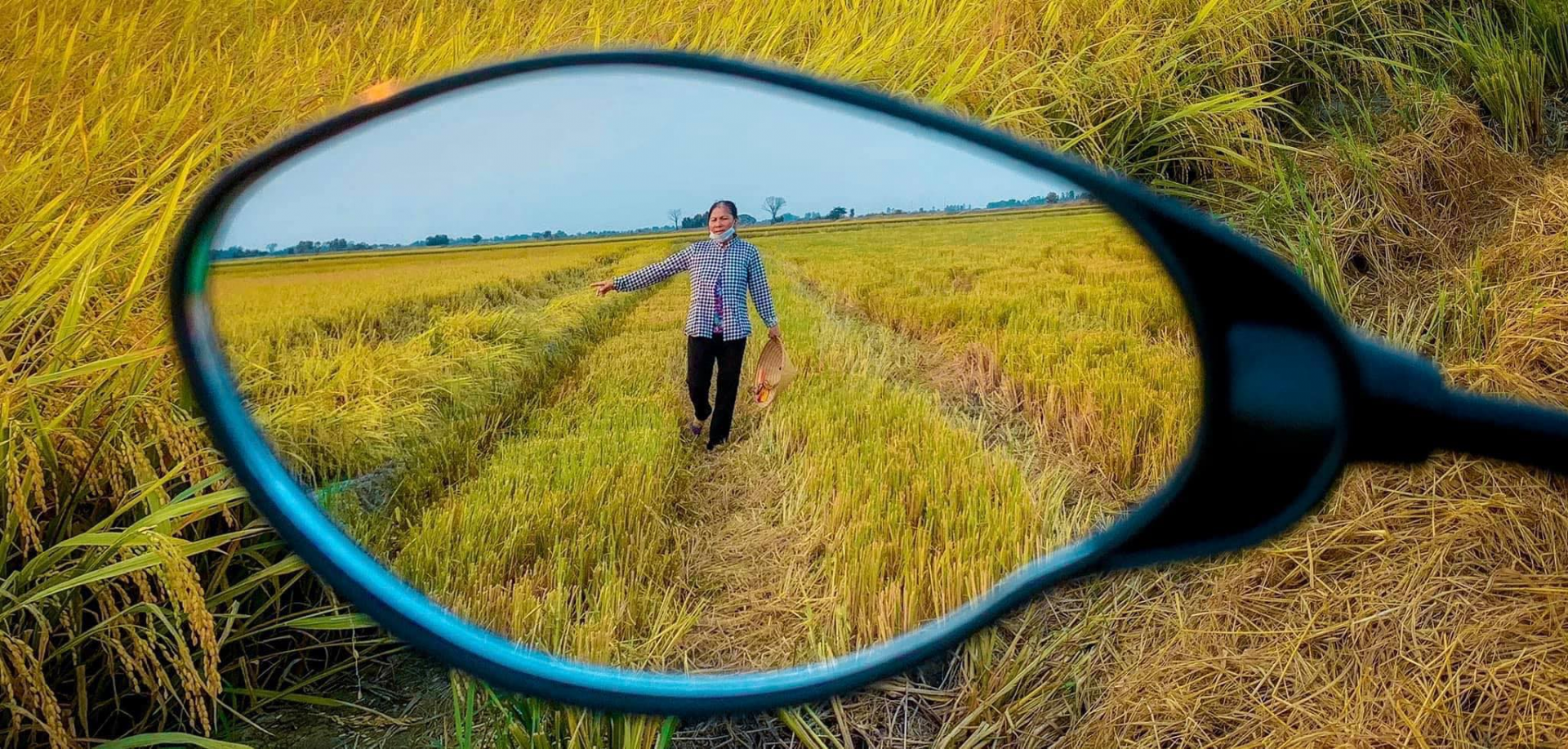 His favourite photo is his picture of his mom. Photo: NVCC