10 destinations in Ho Chi Minh City preferred by foreigners
Ho Chi Minh City has long left a strong impression on tourists with the fusion of ancient and modern architectures. The city possesses a series of luxurious shopping malls, buildings along with old markets.
Binh Tay market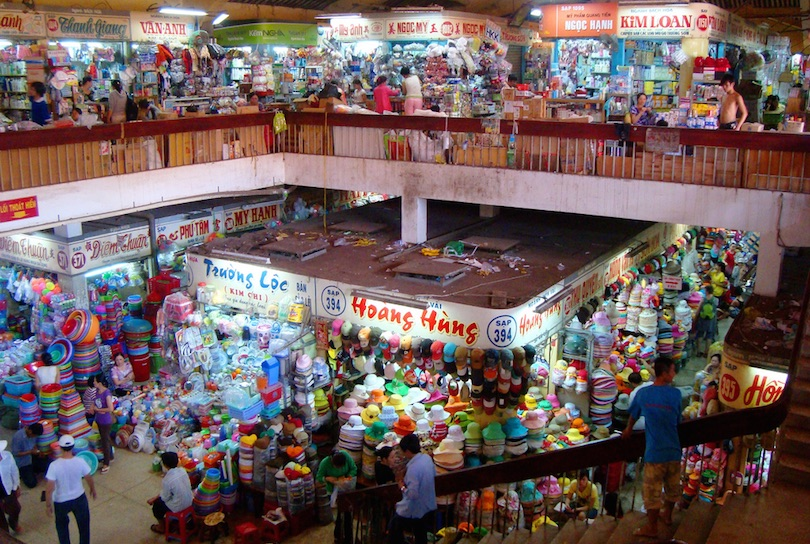 Photo: Baogiaothong
Binh Tay market sells various kinds of items including both fresh food and local craft products. The market, located in Chinatown (Cho Lon) is the distribution center of clothes and food in Ho Chi Minh City. Coming to Binh Tay market, visitors have the opportunity to savor the local delicacies and street food at reasonable prices, Baogiaothong reported.
Saigon Opera House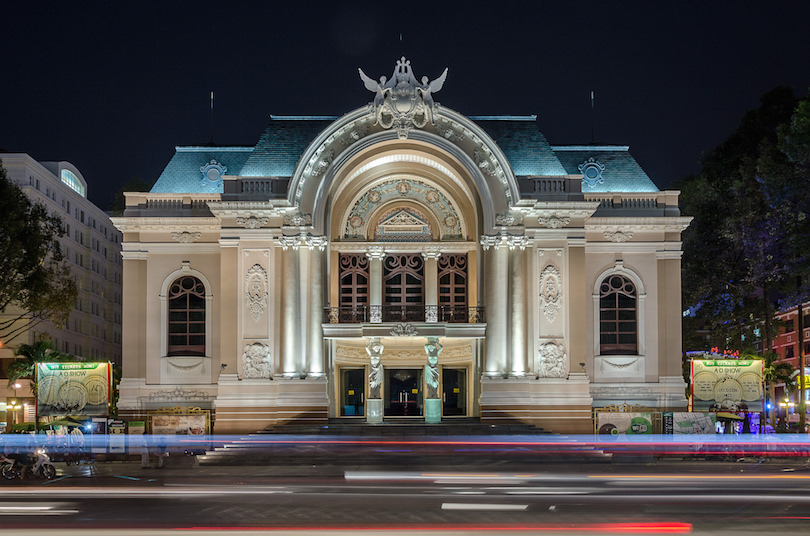 Photo: Baogiaothong
The Saigon Opera House, also known as the municipal theatre of Ho Chi Minh City was completed in 1897 and designed by French architect Ferret Eugene. Hence, it's not surprising that this Opera House bears some resemblance to the Petit Palace in Paris which was built in the same year. The Opera House is not open to the public, but anyone who wants to admire its interior architecture can buy tickets to watch the performances.
Ngoc Hoang Pagoda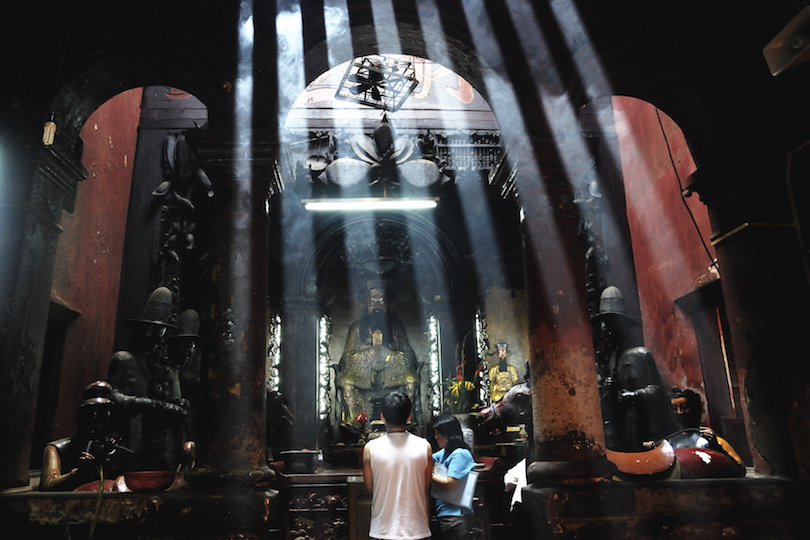 Photo: Baogiaothong
This small temple was built in 1909 by the Cantonese community in Vietnam and is one of the most interesting places in Ho Chi Minh City. It is also known as the Turtle Pagoda since it owns a pond where houses many turtles. Ngoc Hoang is also the temple of workers, so it is bustling with many activities and its atmosphere is always full of incenses.
Bitexco Tower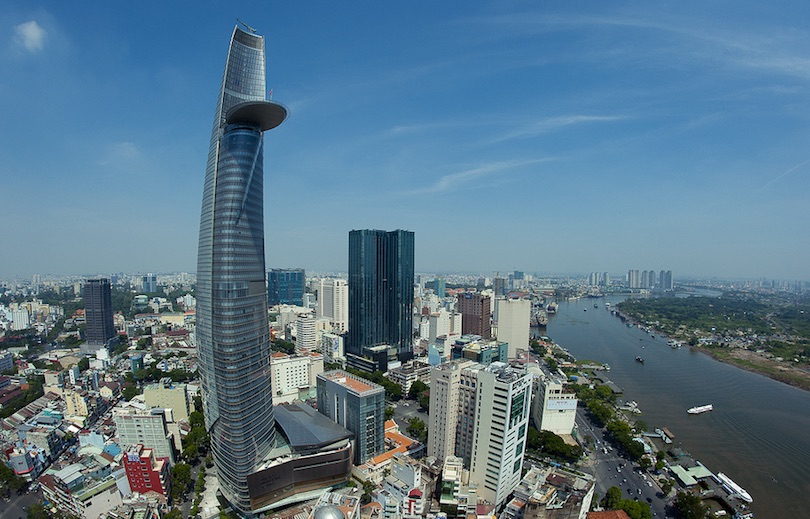 Photo: Baogiaothong
Bitexco Tower has 68 stories and a height of 262 meters. It was completed in 2010. The Sky Deck, located on the 49th floor of this tower is a hot check-in point where tourists can take in the entire view of the city. Besides, two restaurants on the 50th and 51st floors also offer spectacular views.
Dong Khoi Street
Photo: Baogiaothong
Dong Khoi Street is home to ancient colonial buildings, luxurious stores, restaurants, hotels, and beautiful coffee shops. Several well-known architectures on this street include the Opera House, Central Post Office, and Notre Dame Cathedral. Besides, Givral Café, which has been a popular regional eatery since the 1950s, is also situated on Dong Khoi Street.
Ben Thanh market
Photo: Baogiaothong
Ben Thanh Market, an iconic tourist attraction of Ho Chi Minh City is where visitors can buy souvenirs and craft products. In addition, it also serves as a venue for the local residents to purchase necessities including food, coffee, and clothing. The market is also a "not-to-be-missed" destination to relish street food. At night, the stalls inside the market are closed, but the surroundings are vibrant as the restaurants and beaneries still serve crowds.
Sai Gon Central Post Office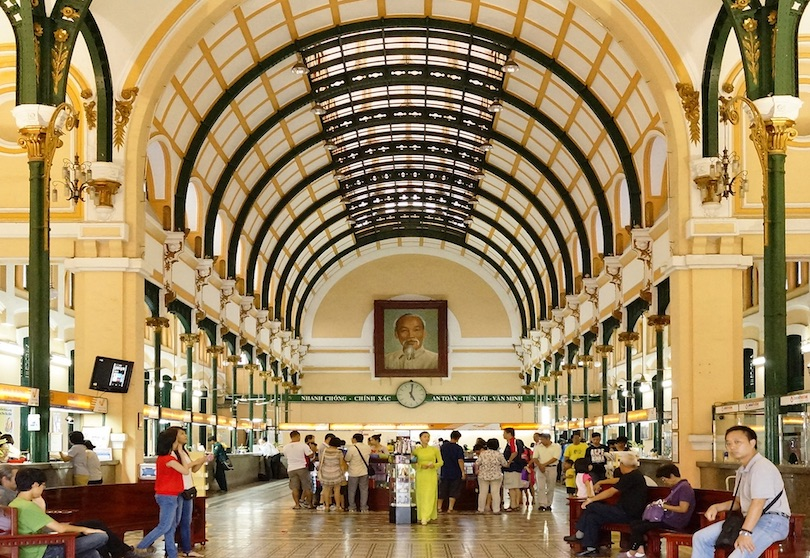 Photo: Baogiaothong
Saigon Central Post Office is one of the oldest architectural works in Ho Chi Minh City. The post office, constructed in 1886 and designed by Gustave Eiffel boasts a splendid beauty. It currently retains antique telephone booths. The entrance ticket to the post office is free of charge.
Saigon Notre-Dame Basilica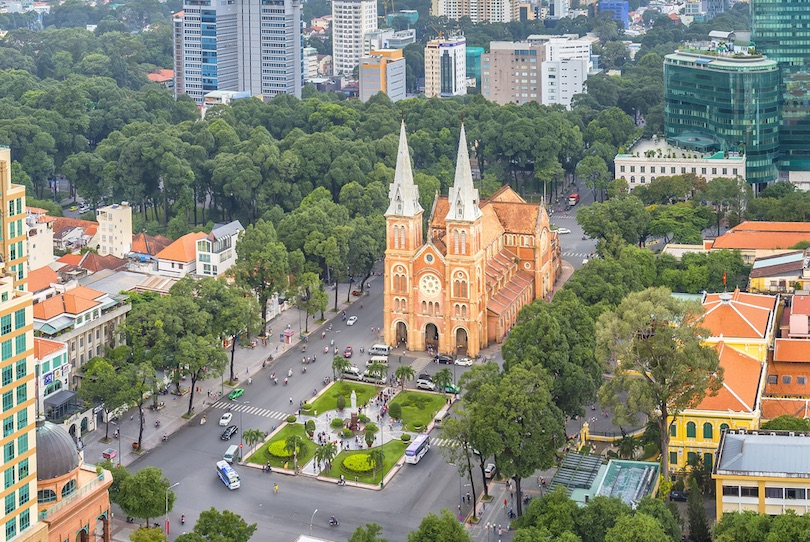 Photo: Baogiaothong
Saigon Notre-Dame Cathedral is located in District 1, is one of the most famous tourist sites of the Southern Metropolis. The church was built between 1863 and 1880. All building materials of Saigon Notre-Dame Cathedral are red bricks which were imported from France.
Independence Palace
Photo: Baogiaothong
The Independence Palace, also known as the Reunification Palace, is a famous historical landmark of the city. Until now, most of the rooms in the palace have been preserved in the styles of the late 1960s and 1970s. Bunker basement and telecommunications center are among the "must-visit" places in the Independence Palace.
War Remnants Museum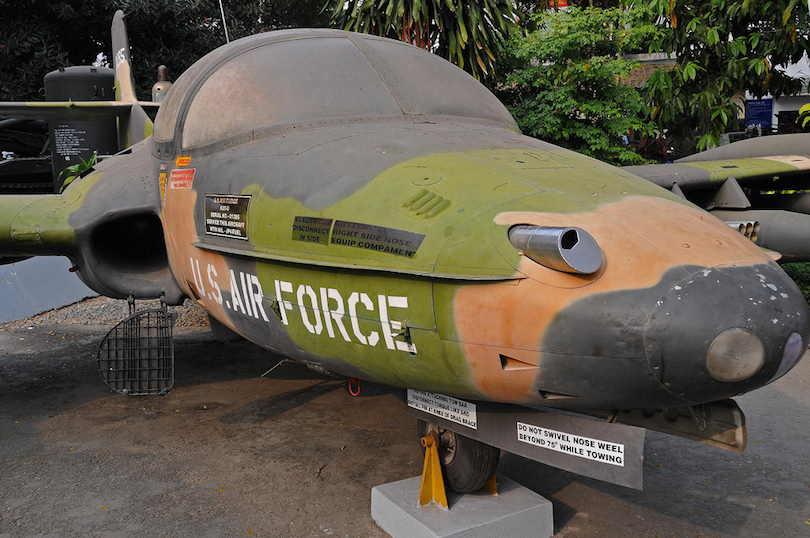 Photo: Baogiaothong
War Remnants Museum was opened around 1975. The museum exhibits artifacts related to the Vietnam War and the Indochina War. It also displays American armored vehicles, artillery, and infantry weapons.