Agoda: Countries With Highest Number Of Visitors Keen To Visit Vietnam
Digital travel platform Agoda has revealed 10 countries with the highest numbers of tourists keen to travel to Vietnam.
Singapore takes the lead in countries searching for information on Vietnam. Tourists from the country wish to enjoy the cordiality, beautiful landscapes, and cuisine of Vietnam, Agoda added.
Other countries on the list include the US, the Republic of Korea, India, Malaysia, Australia, followed by the UK, Germany, Thailand, and the United Arab Emirates.
A day after Vietnam reopened international tourism on March 15, Singapore restored two-way quarantine-free travel with the country.
Meanwhile, the RoK is among Vietnam's leading foreign investors, and people from this East Asian nation form a large community in Vietnam.
After two years, Vietnam has officially resumed all international flights and tourism activities, opening up chances for tourism recovery and tourist attraction. The country has also reinstated visa waivers for citizens from 13 countries like in the pre-pandemic period.
Most tourists want to travel to the three Vietnamese largest cities of Hanoi capital, Ho Chi Minh City in the south, and the central city of Da Nang, according to the travel platform.
1. Singapore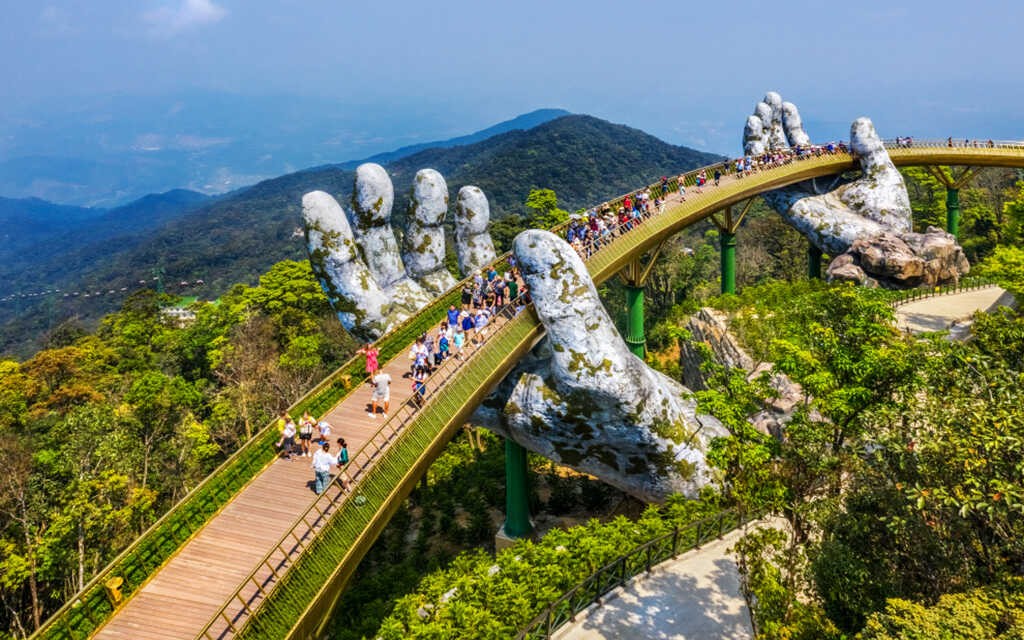 Photo: Shutterstock
A survey has found that 90 percent of Singaporeans plan to visit Vietnam this year once entry restrictions are completely lifted.
In the poll of 1,000 people by Changi Airport Group, the operator of the island nation's airport, 95 percent said they would stay in Vietnam for over seven days for their holidays, and their favorite destinations are Hanoi, HCMC, Da Nang, and Ha Long Bay.
Three in five said they have visited Vietnam before, and most respondents were impressed by Vietnam's diverse cuisine, natural landscapes, and traditional culture.
Vietnam resumed commercial flights to and from Singapore on January 1.
In November the government started allowing in foreign tourists under a vaccine passport program, and nearly 8,000 have arrived so far.
But they are only allowed to come on package tours with limited itineraries.
Khanh Hoa, Kien Giang, Quang Nam, Quang Ninh, and Binh Dinh provinces, and HCMC and Da Nang City are the only localities they are allowed to visit.
2. The United States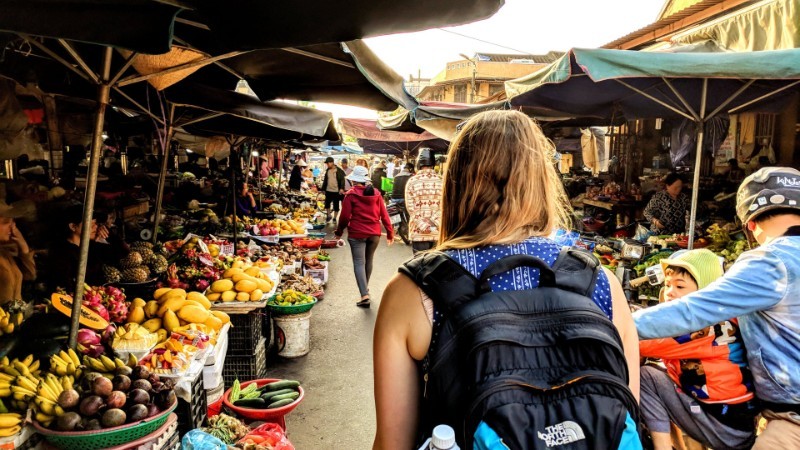 Photo: Intrepid Travel
Thanks to simplified visa requirements, Vietnam has emerged among the fastest-growing international travel destinations for Americans, who are big spenders in the country, shelling out on average $3,233 per trip, according to a survey released by travel insurance comparison site Squaremouth.
Since 2017, Vietnamese immigration has made it easier for American tourists to acquire visas, introducing the e-visa system.
American tourists, along with citizens of 45 other countries, can apply for 30-day single-entry visas for $25.
The e-visa application scheme was scheduled to expire next month but the government has approved a two-year extension until 2021 in an effort to boost tourism.
Americans are among the top foreign visitors to Vietnam, with 687,226 arrivals last year, an 11 percent year-on-year increase.
A global report published by the United Nations World Tourism Organization ranked Vietnam's tourism growth as the fourth highest in the world.
3. The Republic of Korea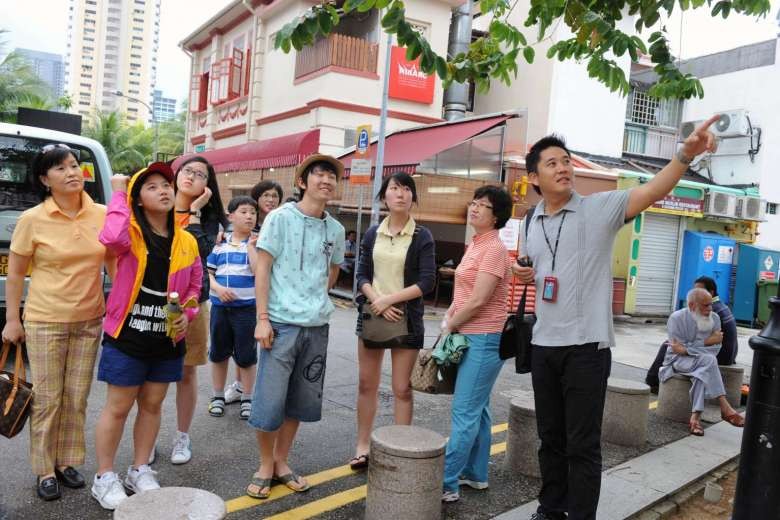 Photo: Tourism Observer
Hanoi and Ho Chi Minh City are abuzz with Korean culture while beachside destinations like Danang, Hoi An, Nha Trang, and Phu Quoc are tailored for Korean tastes, according to both domestic and foreign media.
Reasons attributed to the surge in South Korean visitors are as follows.
Firstly, geographical proximity. It takes an average of five hours to get to Vietnam from South Korea. The short distance is a favorable condition for young people who can save time to enjoy their vacation in the country of both modern and traditional values, of four seasons, and of both mountains and beaches.
From Vietnam, the visitors can easily move to other Southeast Asian countries.
Secondly, visa waiver. Since July 1, 2004, the Vietnamese government allowed South Korean passport holders to enter the country without a visa. Since then, the number of visitors from the East Asian country to Vietnam rocketed 20-fold from 233,000 in 2004 to nearly 3.5 million in 2018.
Thirdly, developed tourist services. Traveling firms are mushrooming in both Vietnam and South Korea, offering well-organized, comfortable, reliable, and reasonable outbound tours that make customers, including the busiest, satisfied with all-in-one service packages.
Following the development of traveling firms, flights from Vietnam to South Korea have been increased, accounting for a remarkable 44.5% of the country's outbound traffic in 2018.
Both Vietnamese and South Korean airlines have offered daily flights between the two countries' regions, mostly to the Vietnamese coastal city of Danang, namely Seoul-Danang, Incheon-Danang, Busan-Danang, Daegu-Danang. So far, nearly 10 airlines have joined the routes, including Korean Air, Asiana Airlines, Vietnam Airlines, Vietjet Air, Jeju Air, Jin Air, T'way, and Eastar Jet, offering nearly 80 flights per week.
Fourthly, cultural similarities. Both Vietnam and South Korea are located in East Asia and have quite similar culture with rice being the main dish, the use of chopsticks, and cuisine in general, some similarities could be found in characteristics, communications, and historical backgrounds (both experienced devastating wars).
4. India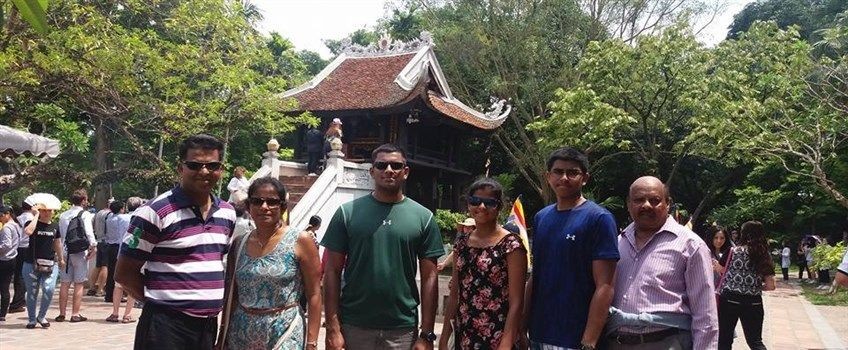 Photo: Indochina Tour Packages
Vietnam has been a traveler's delight for a long time. It is a country which is known for its beautiful scenery and incredible food. With time, it is emerging as the top destination for India.
Whether you are traveling with a group of friends or a solo traveler looking to explore a new country and spend some quality time, Vietnam is a great option. The country is home to almost 100 million people and caters to all types of travelers. Vietnam is a country rich in nature, culture, and urban experience. It also has a historical significance.
For Indians, the Vietnam transit Visa is available on arrival in Vietnam, just like Thailand. This is as simple as applying for a visa letter over the internet prior to a trip, showing it to the authorities of the airport, and securing a seal of approval for entering a country as a tourist. You will get a local SIM as soon as you land. So, it becomes easier to explore the country.
In case you have already been to Vietnam, you will know that the country is filled with tourists at all times. In fact, it is a welcoming country, at the hotels, the roadside eateries, restaurants, massage parlors, or night markets everyone is friendly. So, you are hardly going to experience any time of hostility. The people in the country are friendly and warm.
In case you are looking to escape the country, you don't really need to have a big budget to splurge on a good holiday. You can visit Vietnam. In fact, you don't even have to scrimp on your experience since everything is cheap. Food, accommodation, shopping, liquor, transport, everything is cheap.
The nightlife game in Vietnam is pretty strong. Ho Chi Minh and Hanoi never appear to sleep. People party late into the night. It appears like the people are always celebrating. Along the street, you will find great coffee shops, restaurants, bars, and nightclubs where you will get good food and drinks.
5. Malaysia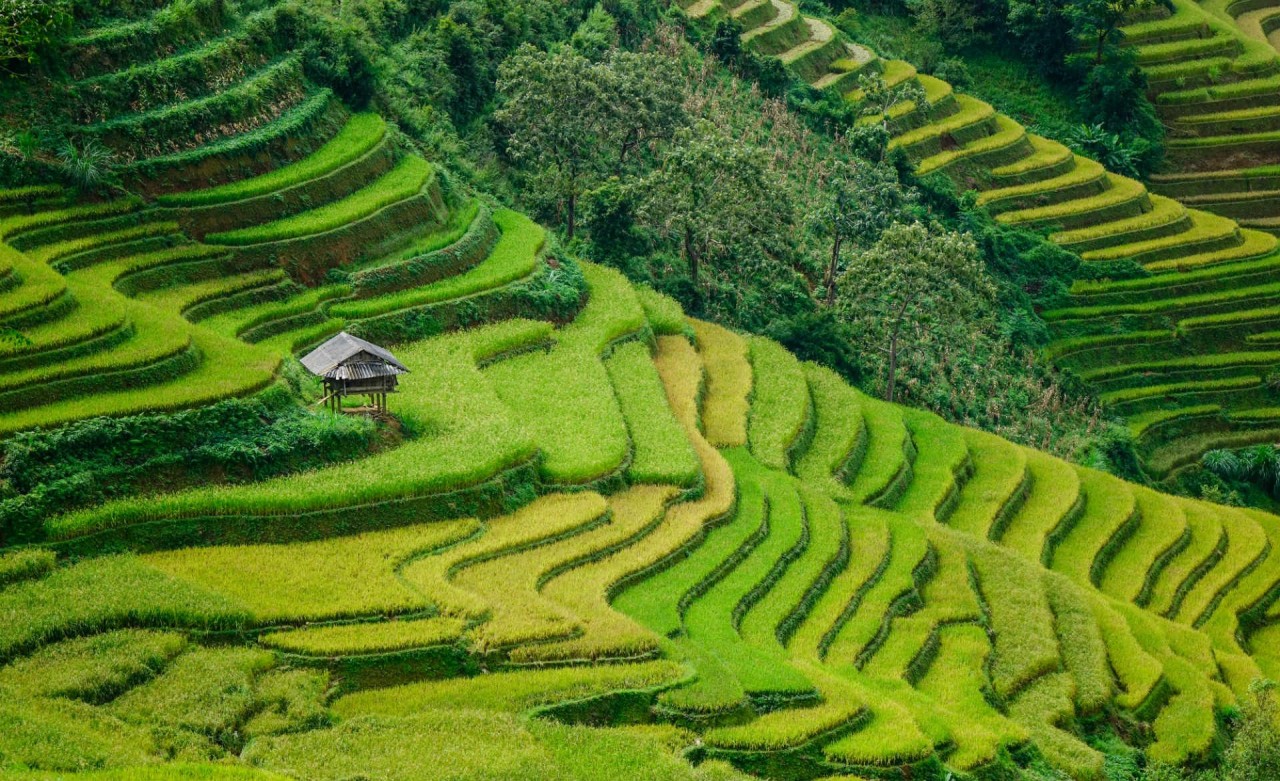 Photo: Shutterstock
The home of pho, spring rolls, and Halong Bay has reopened its borders to international tourists from 15 March 2022, three months earlier than the country's initial plans. From sunny Phu Quoc to the bustling Ho Chi Minh City, charming Hoi An, and refreshing Sa Pa, there's so much fun and beauty to be discovered in Vietnam.
Vaccinated travelers aged 12+, as well as those who have recovered from COVID-19 within the past 6 months, can travel to Vietnam as long as they have a valid visa and comply with the specified COVID-19 travel requirements. Malaysians do not need a visa to travel to Vietnam as long as their stay is less than 30 days. Unvaccinated travelers cannot yet visit Vietnam under the current travel restrictions.
Malaysians who travel overseas from 1 April 2022 will no longer need to quarantine upon entry/return to Malaysia. However, you will have to take a PCR swab test 2 days before departure, and an RTK test 24 hours upon arrival in Malaysia.
If you're traveling before 1 April 2022, you are subject to a self-quarantine upon return to Malaysia (5 days for boosted travelers, 7 days for double-vaccinated, and 10 days for partially vaccinated or unvaccinated travelers).
6. Australia
Photo: Asiantouradvisor
Australian travelers were the biggest spenders in Vietnam last year, followed by Russians and Americans, a new report says.
Each Australian tourist spent VND36.6 million ($1,570) while traveling in Vietnam last year, according to the Vietnam Tourism Annual Report published by the Vietnam National Administration of Tourism.
Russians ranked second with VND33.9 million ($1,460) per trip, followed by Americans ($1,395), South Koreans ($1,120) and Brits ($1,094).
China dominated Vietnam's tourism sector last year with 4.9 million arrivals but its tourists spent an average of only VND19 million ($818) per trip, coming in eighth among the top 10 high-spending tourism markets, followed by Malaysia ($750) and Thailand ($715).
The average spending of international tourists in Vietnam last year was $1,065.
Australia has always been among Vietnam's top 10 feeder markets. The country welcomed 387,000 Australian tourists last year, a year-on-year increase of 4.5 percent.
Vietnam is in the midst of a tourism boom with a record-high of 15.5 million foreign arrivals in 2018, up 20 percent year-on-year. Last year, the country raked in revenues of VND383 trillion ($16.5 billion) from foreign visitors, accounting for 60 percent of total tourism revenues, according to the General Statistics Office (GSO).
Tourism last year contributed 8.39 percent to the country's GDP. The government has targeted making the industry an economic spearhead.
With visa waivers for several countries in Asia and Europe, the tourism industry hopes to welcome around 20 million foreign visitors in 2020. It expects to earn $35 billion in revenues per year by 2020, contributing 10 percent to the country's GDP.