American expat in Vietnam: Vietnamese people are amiable and hospitable
During 15 years of living and working in Vietnam, Jill Fizzard and her family have always considered Vietnam as the second country.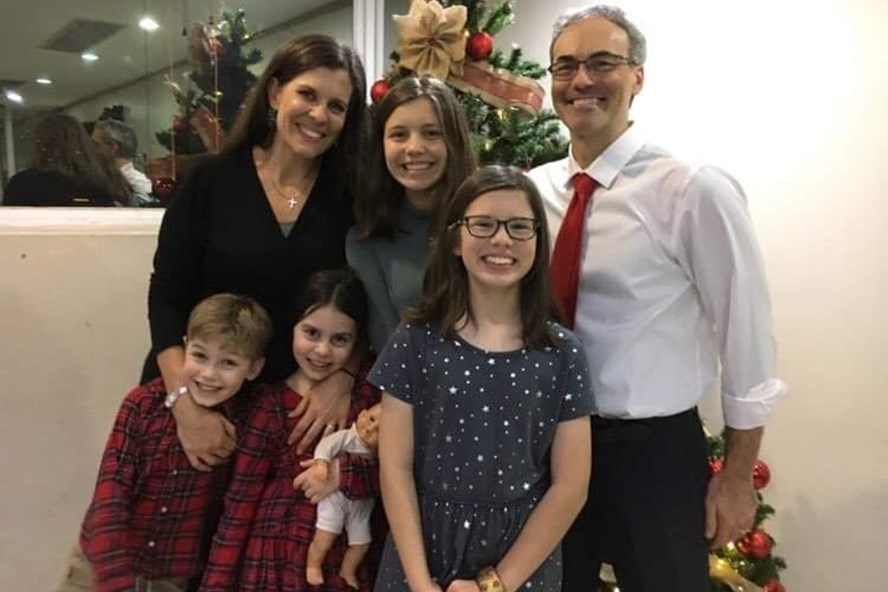 Jill Fizzard with her husband and children. Photo courtesy of Jill Fizzard.
Jill Fizzard, an American national, is living with her husband and four children in Hanoi.
"Since moving to Vietnam in 2006, I see that Vietnam has dramatically developed", Jill was quoted by Lao Dong newspaper as saying.
Jill Fizzard said that she initially planned to stay in Vietnam for only three years. Nevertheless, she quickly fell in love with the country and its people. Over the past 15 years, she has always considered Vietnam as her second country.
Vietnam has shown positive changes in infrastructure, economy, and opportunities for young graduates. However, one thing that hasn't changed, according to her, is the amiability and hospitability of Vietnamese people. This is also the thing that Jill's family likes most about Vietnam.
Talking about the Covid-19 pandemic, Jill Fizzard said that although Vietnam is among the first nations to be hit by the pandemic, the government has taken rapid and drastic measures in response to the epidemic.
"Vietnamese people unite with each other in Covid-19 fight. They care for each other and comply with the government's guidelines. For these factors, I believe that Vietnam will continue to successfully control the pandemic", she said.
Having lived in Vietnam for a long time, Jill Fizzard shared that she misses her country a lot. But she also said she felt really lucky to stay in Vietnam during the Covid-19 period.
"I would like to express my thanks to the Vietnamese government, health workers, and everyone who has made efforts to keep us all safe".