Appreciating "Mosaics of Vietnam – Vietnamese Pieces" by the late Diego Chula
The collection Mosaics of Vietnam - Vietnamese pieces with unique brocade materials is showcased at Vietnam National Day in Dubai on December 30, 2021, expressing the passion before the sudden death of designer Diego Chula.
Diego Chula, a long-time resident of Vietnam and well-known for his brocade costume creations, died of a stroke in Hanoi in mid-October this year. Diego had finished more than 30 brocade costume designs for the art show The Eternal Flow, which would be performed at the Vietnam National Day event in Dubai on December 30, 2021, before his untimely demise.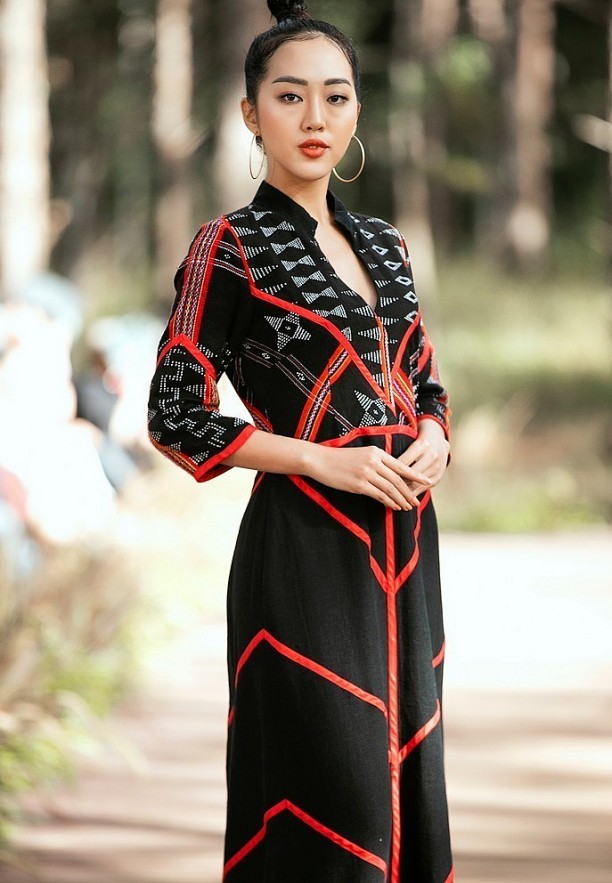 Model wearing one design from "We love Brocades" designed by Chula Fashion. Photo: ChulaFashion.com
Collection of Mosaics of Vietnam – Vietnamese pieces are all of Diego's passion for Vietnam. These brocade fashion models are a blend of quality motifs and the unique and special materials of Vietnamese ethnic groups such as Tay, Muong, Bru, Co Tu, Thai, Mong, Hre, Mnong, Ma, etc. Participating in the demonstration of brocade fashion collection at Vietnam National Day in Dubai was one way Diego fulfilled his "mission" to show his great love for his family's second homeland.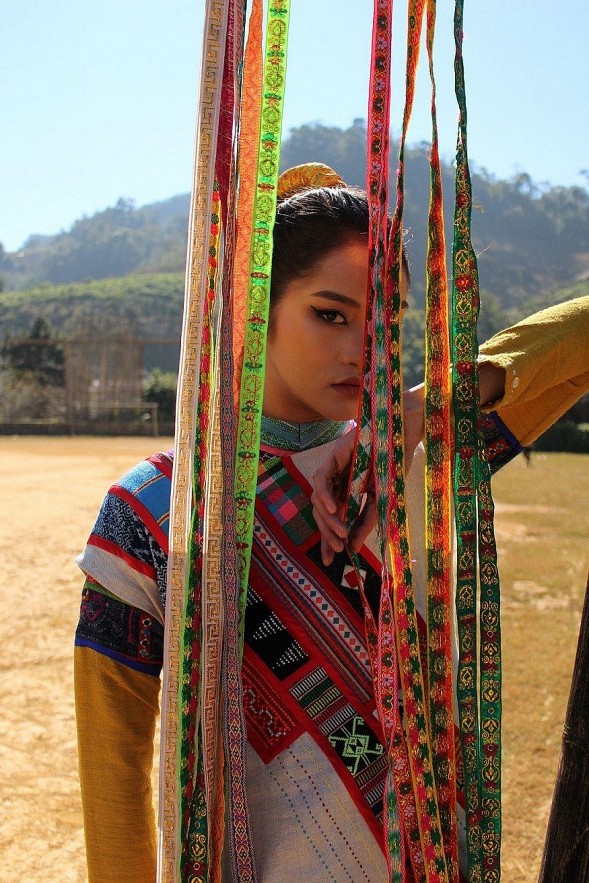 Chula's Design will be showcased at The Eternal Flow in Dubai on December 30. Photo: ThanhNien
The pieces in designer Diego Chula's collection will be presented by many Vietnamese beauty queens and top models such as H'Hen Niê, Do Tran Khanh Ngan, Mau Thuy, Hoang My, Kim Duyen, Bui Minh Anh, Ngo My Hai, Ha Thu, Le Hang, and 64 international models. The program also has the participation of more than 150 artists, artisans, performers of ethnic musical instruments from the Vietnam Music and Dance Theater, Vietnam Circus Federation, Central Highlands Gong Artists Union (Dak Nong), Quan Ho Bac Ninh Folk Music Theater from Vietnam to Dubai.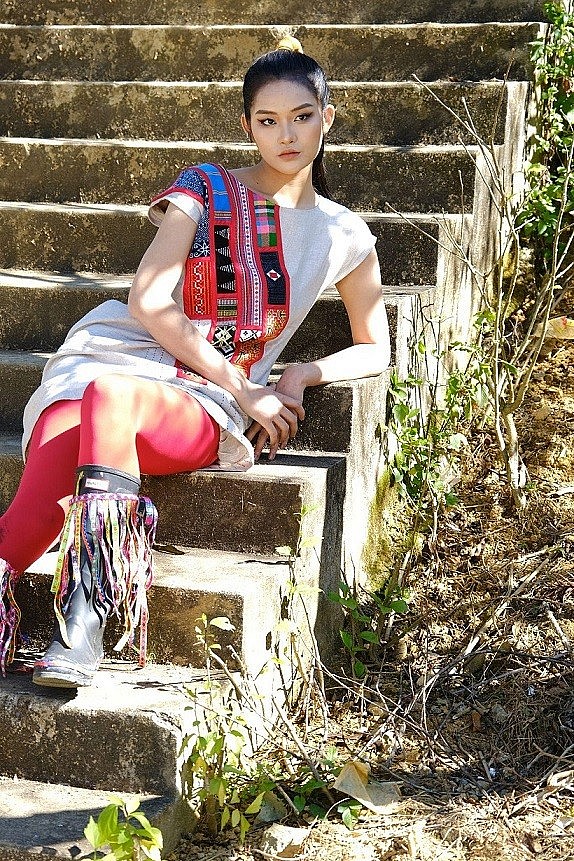 Chula's Design will be showcased at The Eternal Flow in Dubai on December 30. Photo: ThanhNien
Designer Diego Chula's real name is Diego Del Valle Cortizas. He was born in Madrid on September 16, 1972; passing away in 2021, at the age of 49 years old.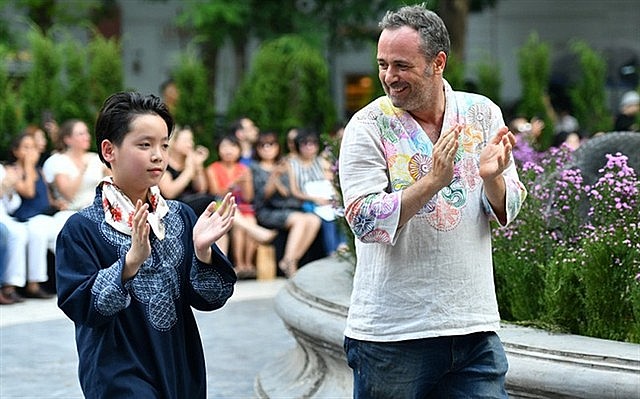 Designer Diego Chula (right) at a fashion show. Photo: vtv.vn
Diego Chula and his wife, Laura, fell in love with Vietnam and the people during their visit in 2003. They decided permanently move to Vietnam in 2004 and to stay in Hanoi, starting a furniture business. And then, they made a turn to fashion designing after making a few gowns for Laura, to wear to a party.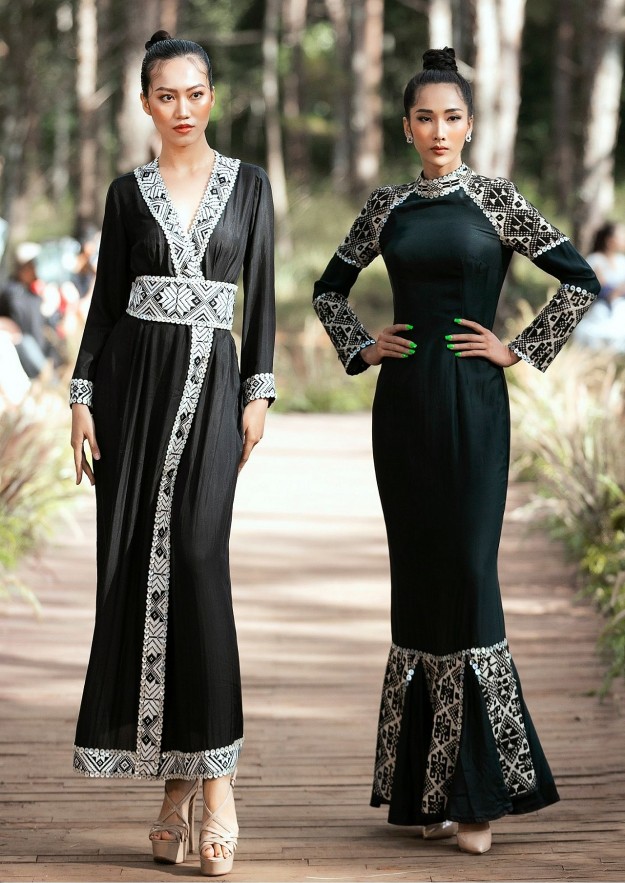 Dak Nong EcoPark - 2020 Dak Nong Collection. Photo:ChulaFashion.com
Since 2004, after a chance visit to Vietnam, the Spaniard designer along with his wife founded the Chula fashion brand because of their endless inspiration about people, culture, cuisine, materials in Vietnam. Diego's designs are different since he himself has the modern point of view, artistic thinking of a famous designer from Spain.
Accompanying with Chula, the partners are mostly local disabled people who are extremely skillful and knowledgeable about art, creating unique and artistic fashion products.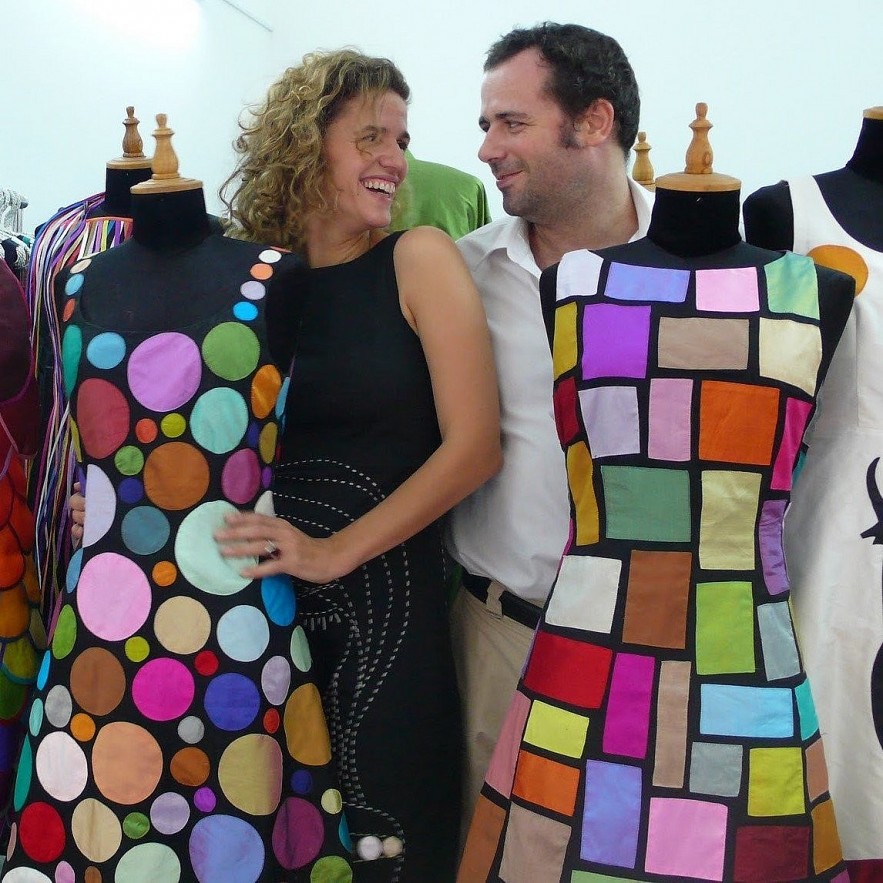 Diego Chula and wife, Laura. Photo: ChulaFashion.com
Diego fell in love with Vietnamese cultural materials such as silk and brocade, which represent the culture of 54 Vietnamese ethnic groups. With a strong affinity for Vietnam, the Chula fashion label not only explores the use of traditional materials, but also draws on the cultural values, tales, and experiences of designer Diego around the country to bring each outfit to life.
Designer Diego traveled to many places in Vietnam to learn about the cultural identity of each region, as well as explore the typical materials in each place he set foot in.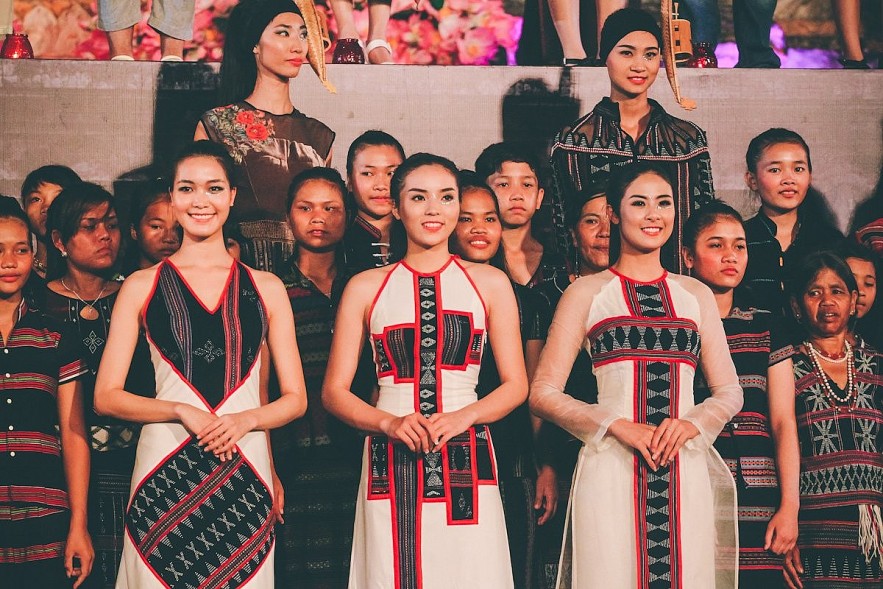 Designer Diego Chula at his "We love brocade" fashion show in Dak Nong Province in November 2020. Photo: ChulaFashion.com
In the early years in Vietnam, the first time he set foot in the Northern mountain and encountered the brocade material of the H'Mong and Thai ethnic groups, he fell in love at first sight and the local art. After that, the next collections inspired by the culture of the 3 regions of North - Central - South were introduced to the public in turn. He loved Vietnam so much that he could transform every simple thing around him into a work of art, bringing Vietnam's culture, people, mountains and forests to all over the world with his amazing work.