Australia's Lowy Institute: Vietnam & New Zealand top world's best response to Covid-19
Researchers confirm that New Zealand is the leading in the list of 100 countries with the best COVID-19 anti-pandemic performance in the world, and second place in Vietnam while other big nations namely the UK and the US standing at the bottom of the pile.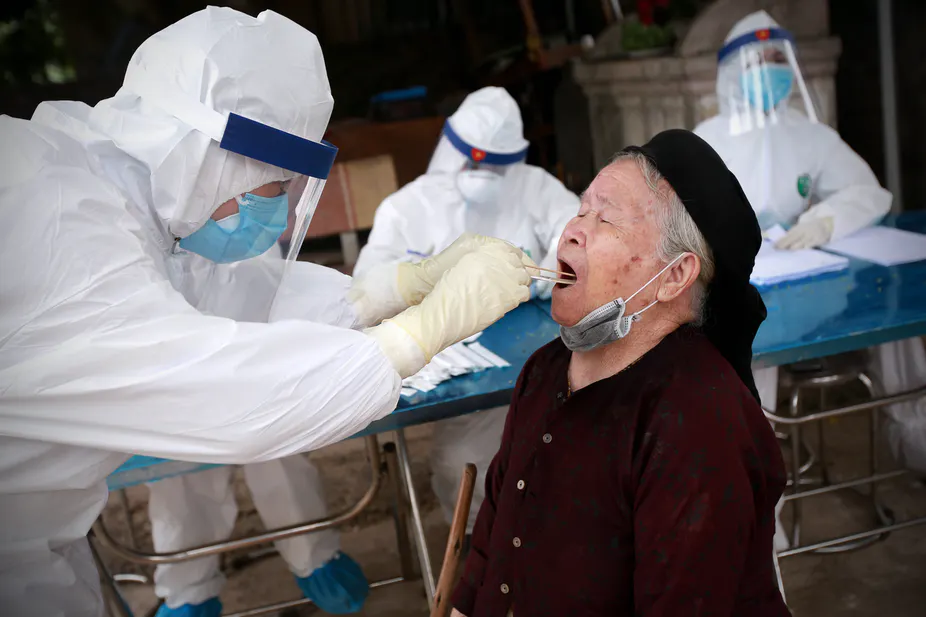 A woman is tested in Ha Loi village in Hanoi which was put in 28-day quarantine on April 8 after a resident tested positive for COVID-19. Luong Thai Linh/EPA
The Lowy Institute said its index published on Thursday excludes China, where the first cases were identified in December 2019, due to a lack of publicly available data, Reuters reported.
Other countries in the top 10 include Thailand, Cyprus, Rwanda, Iceland, Australia, Latvia, and Sri Lanka - countries with fewer reported cases and deaths both in aggregate and per capita terms.
In total, 98 countries were evaluated in the 36 weeks that followed their hundredth confirmed case of COVID-19, using data available to Jan. 9, 2021.
Fourteen-day rolling averages of new daily figures were calculated for confirmed cases, confirmed cases per million people, confirmed deaths, confirmed deaths per million people, confirmed cases as a proportion of tests, and tests per thousand people, the Lowy Institute said.
| Rank | Country |
| --- | --- |
| 1 | New Zealand |
| 2 | Vietnam |
| 3 | Taiwan |
| 4 | Thailand |
| 5 | Cyprus |
| 6 | Rwanda |
| 7 | Iceland |
| 8 | Australia |
| 9 | Latvia |
| 10 | Sri Lanka |
The Institute's Herve Lemahieu said the interactive showed that smaller countries had typically tackled COVID-19 more effectively than big countries, according to ABC News.
"Countries with populations fewer than 10 million people proved more agile, on average than the majority of their larger counterparts in handling the health emergency," he told the ABC's Coronacast podcast.
An illustration of a cell on orange background with the word 'coronacast' overlayed.
Mr Lemahieu said the data also disproved the theory that authoritarian regimes had managed the crisis more effectively than democracies.
"Authoritarian regimes, on average, started off better - they were able to mobilise resources faster, and lockdowns came faster," Mr Lemahieu said.
"But to sustain that over time was more difficult for them."