Banh beo – one name, many forms
In Vietnamese cuisine, there is hardly something like Banh beo. From the appearance to the methods of preparation and taste, there are no versions of banh beo in any regions across Vietnam that are completely alike.
Banh beo in Hai Phong city is relatively similar to banh duc in appearance, a cake made from either non-glutinous rice flour or cornflour, but tastes like banh gio, a steamed cake made with rice flour and tapioca starch. Banh beo in Hai Phong is made from rice flour, using fried shallots, pork, wood ear mushrooms as the fillings. The cake is wrapped in banana leaves and steamed. Depending on personal tastes, eaters can scoop some fried shallot on top of the cake. The dipping sauce is the soul of banh beo in Hai Phong. When serving, kumquat juice, chilly powder, ground pepper and herbs are often added to the sauce. Like banh cuon, banh beo in Hai Phong is often eaten with pork paste and meatball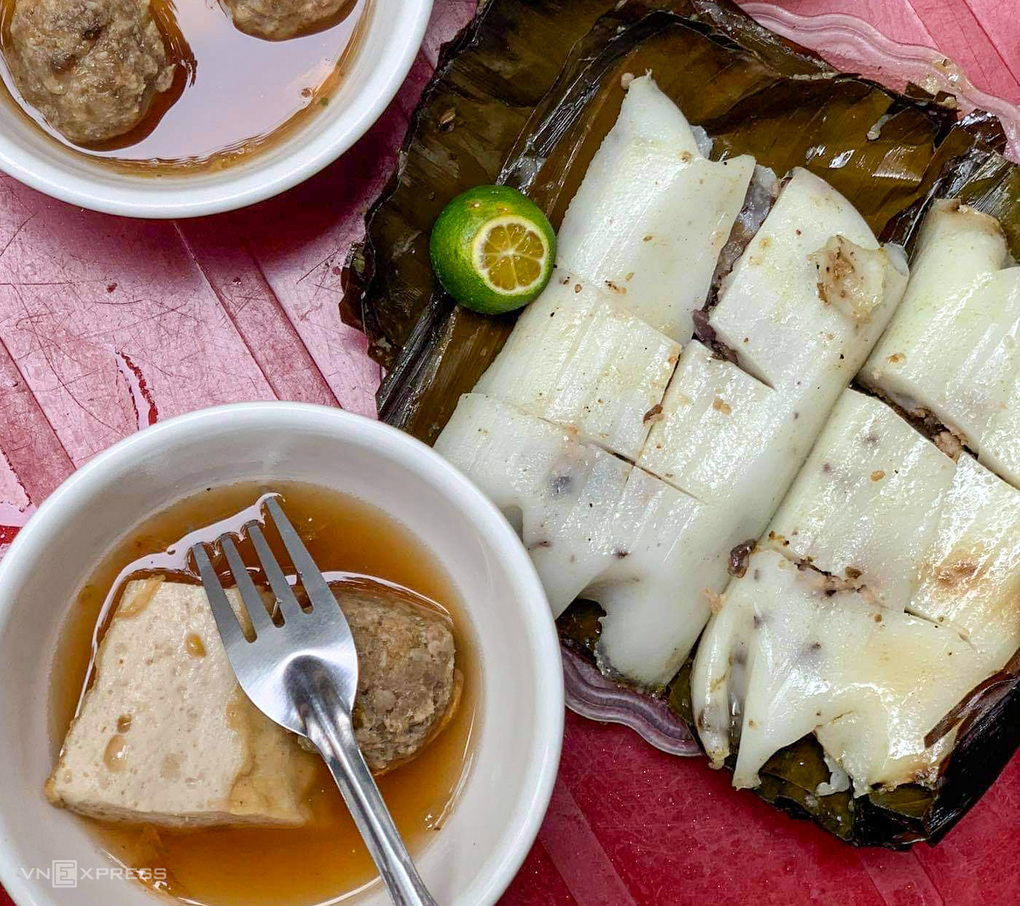 Banh beo in Hai Phong. Photo:

VNExpress
Banh beo in Nghe An province resembles banh bot loc, or tapioca dumplings, in Hue city in shape but is different in the names. Banh beo in Nghe An is also made from tapioca starch. After adding the fillings, locals shape the cake like a flat round pillow, then fold in half. When cooked, the cover is translucent, and the fillings made from shrimp and lean meat can be seen easily. To eat banh beo, locals in Nghe An often pour the sauce all over the cake and sprinkle fried shallot and fresh chilly on top.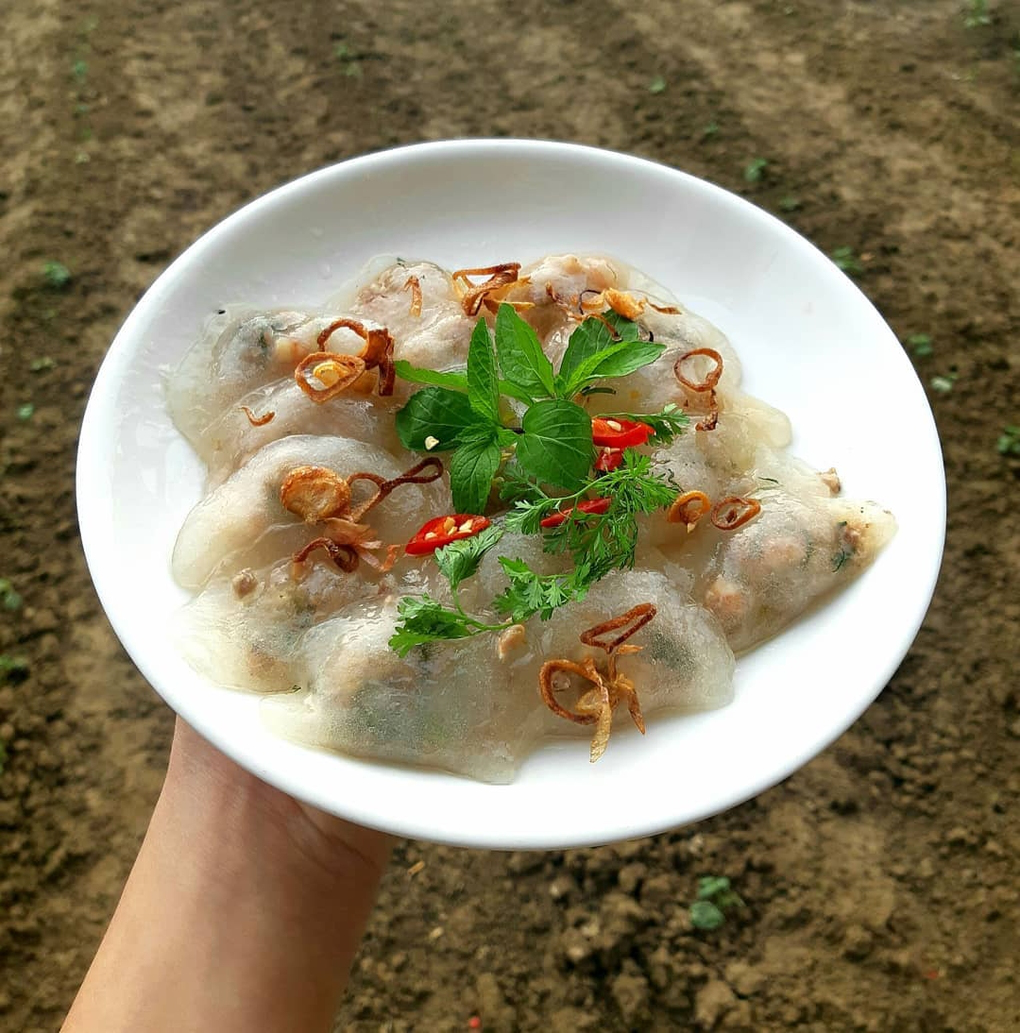 Banh beo in Nghe An. Photo:

@haknxjdf/Instagram
A dish of banh beo in Quang Binh province has multiple small, round, cake layering over each other like water hyacinth. Some people believe that the name "banh beo" (beo means water hyacinth) originates from this arrangement. To make Quang Binh's banh beo, it is necessary to mix rice flour with water to a standard ratio, then pour the batter into a flat mold and cook it in medium fire. The final products are snow-white cakes with oil spread on top so they will not stick together. Shrimp flakes are toasted until golden brown, then sprinkled on the cakes. To complete the dish, locals add pork cracklings on top. The combination of the soft banh beo, flavorful toasted shrimp flakes and crunchy pork cracklings create a dish that food lovers cannot forget.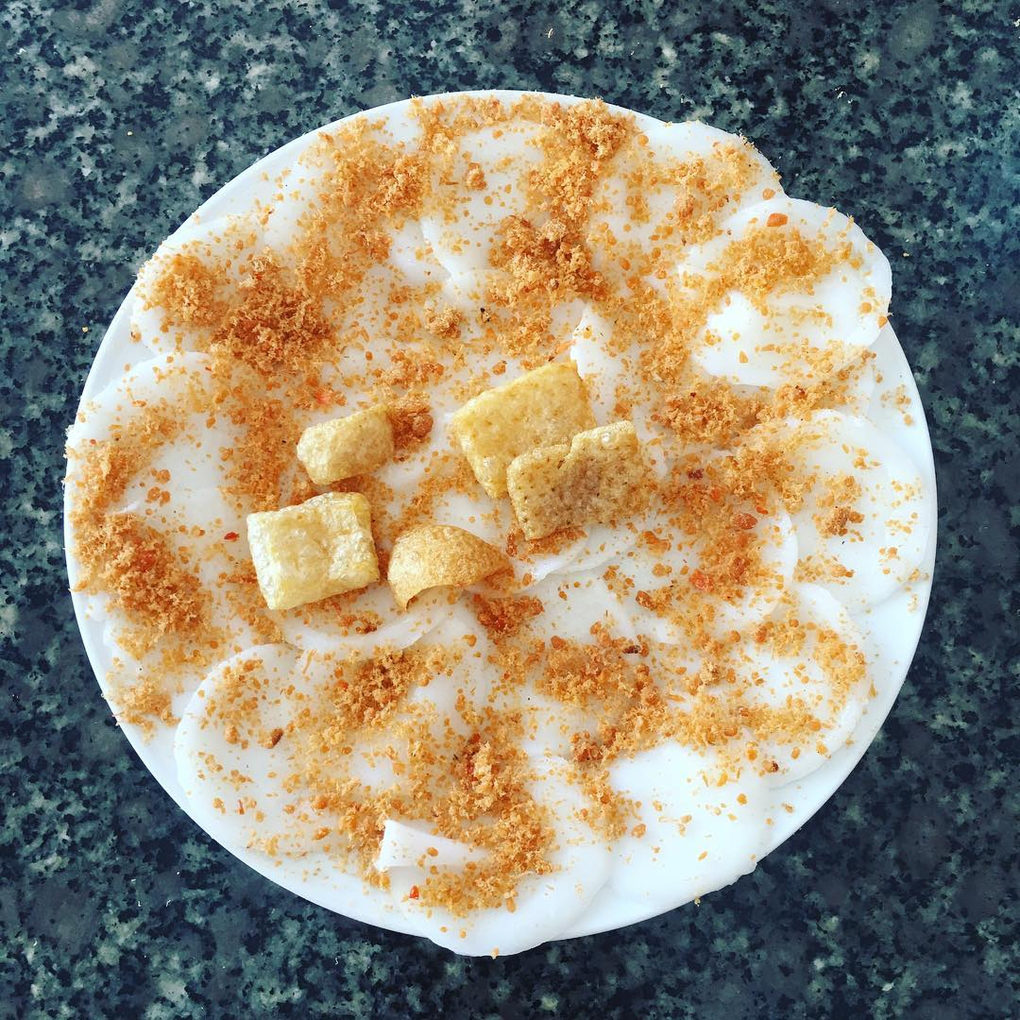 Banh beo in Quang Binh Photo:

@diem.jeansvnxk/Instagram
Banh beo chen is one of Hue's specialties. While it shares similar ingredients and methods of cooking with banh beo in Quang Binh, banh beo in Hue is steamed in small, flat bowls. On top of banh beo in Hue are toasted shrimp flakes, pork cracklings and fried shallots. When eating, locals pour some sweet-spicy sauce on the cakes. Banh beo chen in Hue is soft, chewy but does not clog the appetite.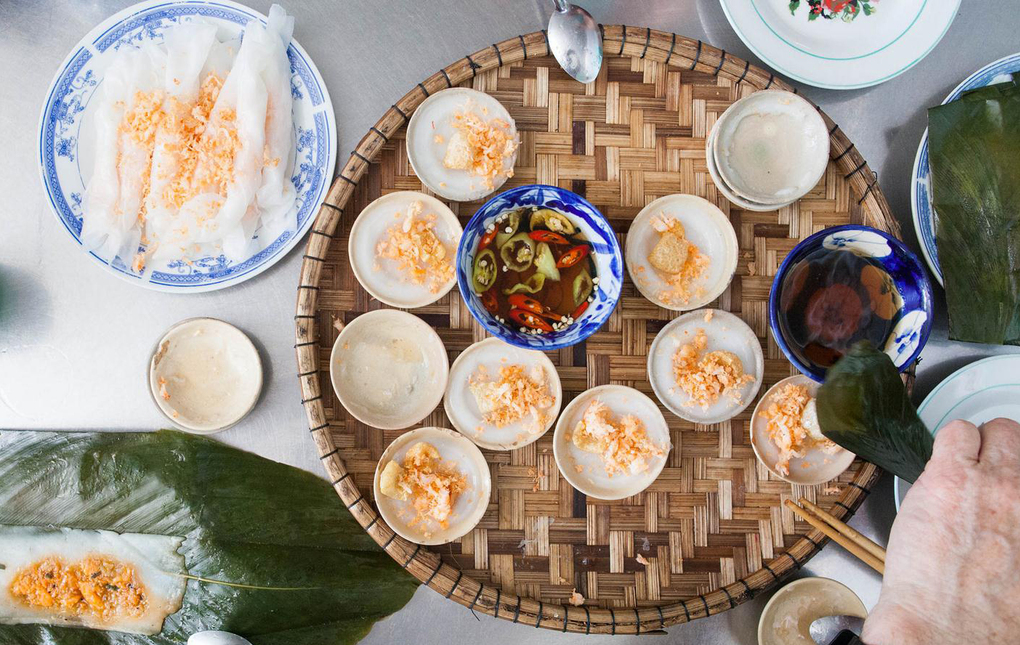 Banh beo chen in Hue city. Photo:

Liz Phung
Similar to banh beo chen in Hue, banh beo in Quang Nam province is placed in tiny, flat bowls. What sets it apart is the use of pandan leaves to enhance the aroma of the dish. Also, banh beo in Quang Nam is often eaten as a meal rather than a snack. Due to the cake's thickness, Quang Nam's banh beo can make the stomach full after some bites. The shrimp flakes are not sprinkled on top like in other provinces but made into a thick, garlicky sauce by combining with tapioca starch and minced garlic. When cooked, the cakes are dented in the middle to make room for the shrimp sauce. Banh beo in Quang Nam is served with virgin fish sauce or a mixture of fish sauce with minced garlic and green chilly.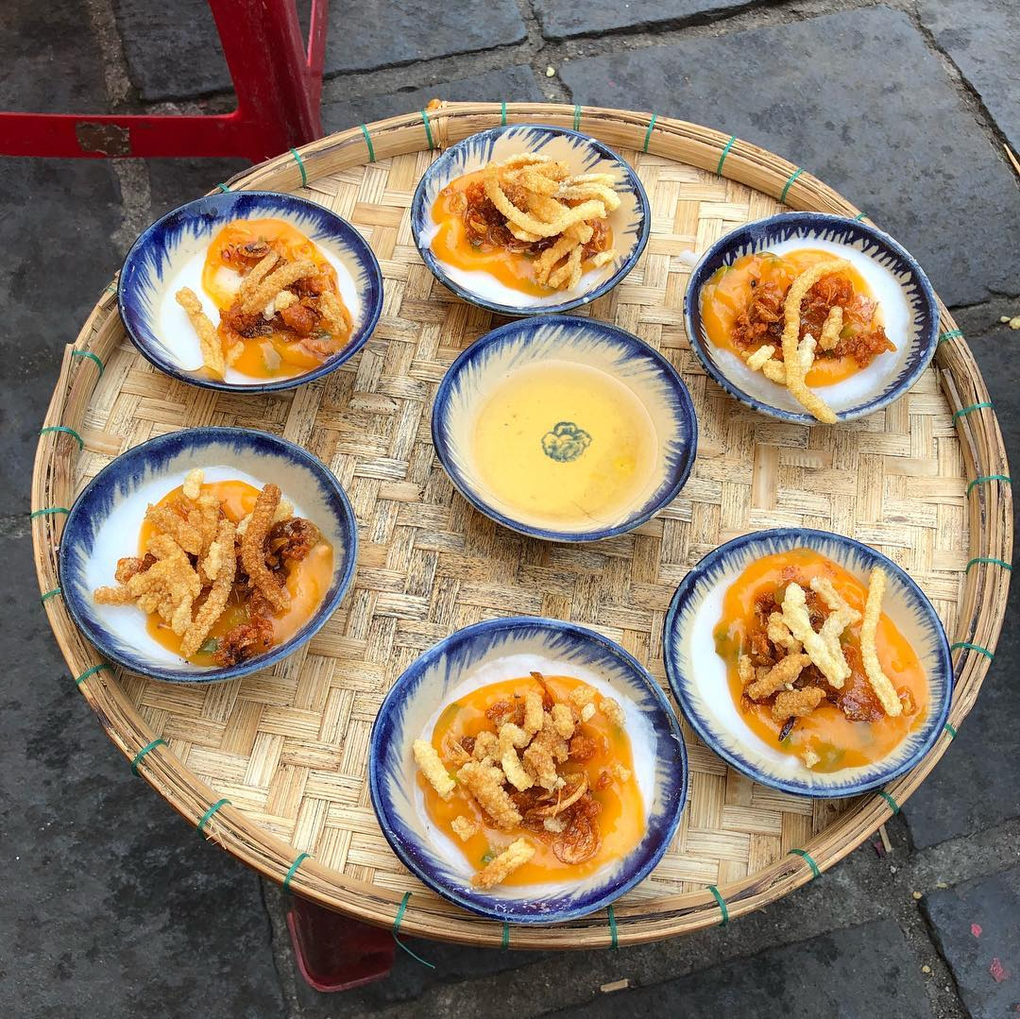 Banh beo in Quang Nam province. Photo:

@talithaeatsalot/Instagram
Unlike its savory counterparts, banh beo cooked with pandan leaves (banh beo la dua) in southern Vietnam is a sweet dish. A specialty, banh beo is treated as a snack by locals. Southern-style banh beo may have mung beans as the fillings and is served with coconut milk and roasted sesame. Some locals prefer to eat it by dipping the cake in sesame salt.
Banh beo cooked with pandan leaves, a specialty in southern Vietnam. Photo:

@doanvatcoba/Instagram