Best Vietnamese Historical Sites to Explore 2022: Booking.com
Stepping foot to these sites is in the bucket list of all history lover.
The popular travel site Booking.com introduces the 5 most recommended historical destinations in Vietnam based on real reviews of Vietnamese tourists. Let's take a look to find your next adventure in Vietnam.
1. Hue Ancient Capital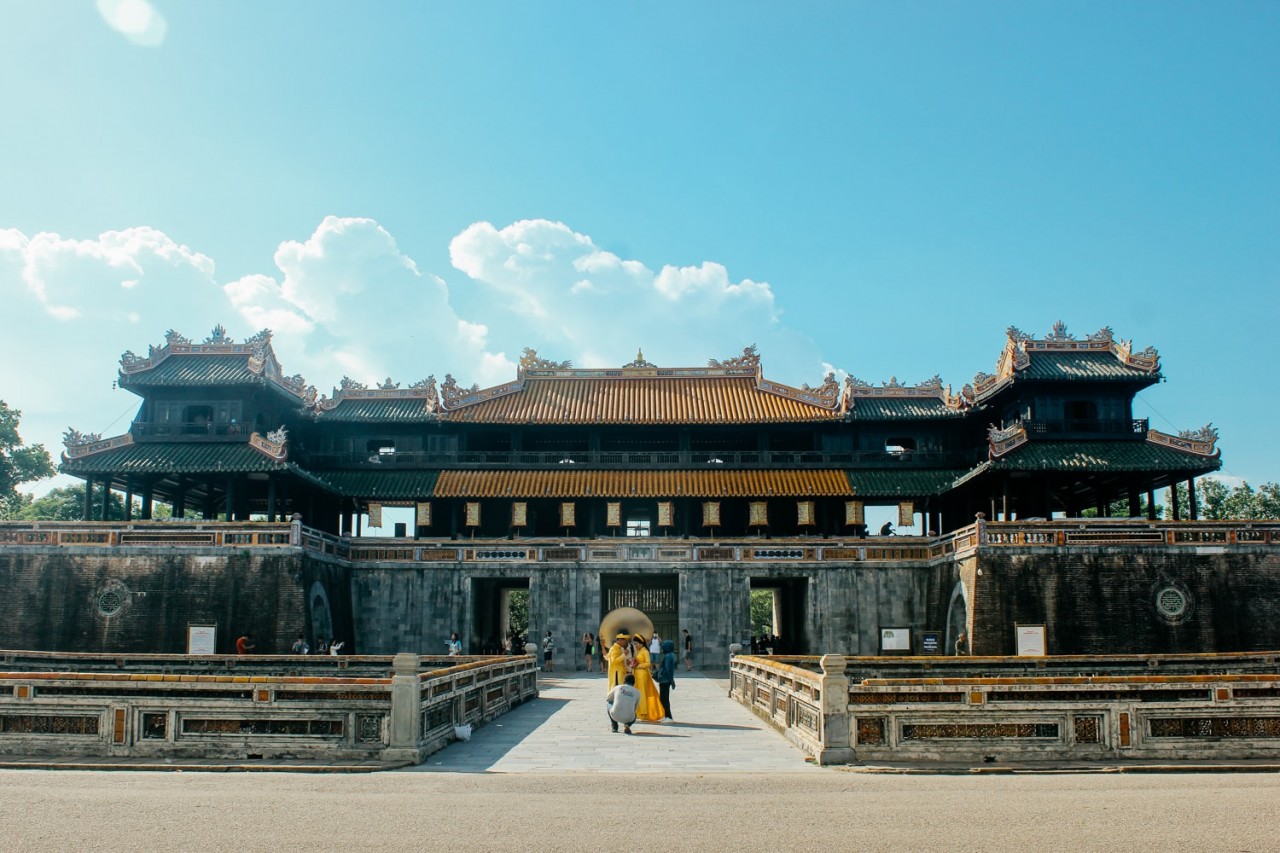 Photo: The Culture Trip
Hue was once the cradle of many Vietnamese cultural traditions. Recognized as a World Heritage Site by UNESCO, Hue is home to valuable historical treasures, including mausoleums, imperial citadel and elaborate temples and pagodas.
Respondants recommend destinations like the Citadel and unique Emperor tombs, Khai Dinh Tomb, Tu Duc Tomb or Minh Mang Tomb. These are not only symbolic relics of the Nguyen Dynasty but also have significant architectural values.
Hue also has many religious sites for those who are looking for peace of mind such as: Temple of Princess Huyen Tran, Thien Mu Pagoda, Tiger Street and Elephant Re Temple.
This destination offers many unique experiences such as taking a boat trip on the Perfume River lake, walking around Hue Royal Theater, participating in Hue Festival and enjoying Hue royal banquet.
In Hue, spa and resort facilities are one of the top criteria for choosing a place to stay for 74% of Vietnamese tourists.
2. Hanoi City
Hoan Kiem Lake in Hanoi City. Photo: tapchitaichinh.vn
With its ancient beauty and ceaseless development and cultural interference, the capital of Vietnam has no shortage of historical landmarks, such as the Temple of Literature - Quoc Tu Giam, Hoa Lo Prison, and President Ho's Mausoleum. Ho Chi Minh, Church of St. Joseph, Imperial Citadel of Thang Long, and countless pagodas and temples dotted around the city.
With just a two-hour drive to the north, you can visit Phu Tho province, where the Hung Temple Festival takes place - the perfect distance for a short one- or two-day trip outside the capital.
Also, the iconic Soiitel Legend Metropol Hanoi hotel has a rich history dating back to the twentieth century. Guests can experience the luxury of a past era with the hotel's old French architecture and world-class service.
3. Ho Chi Minh City
Ho Chi Minh City, also known as Saigon, is the largest and busiest city in Vietnam with endless opportunities to play and explore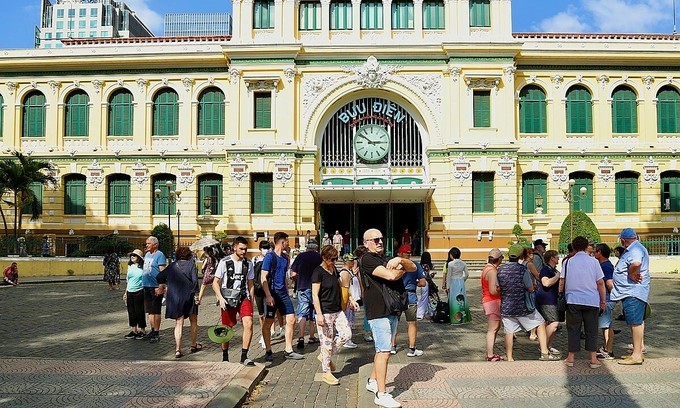 Foreign tourists in front of the Central Post Office in downtown HCMC, February 2020. Photo: VnExpress
Take a step back to see this city that never sleeps, and you'll be amazed by its many impressive historical sites, from the Reunification Palace that takes you back to 1960s Saigon, the Remnants Museum War records the sufferings from the past, to a series of architectural heritages of the French colonial period like the Notre Dame Cathedral.
4. Hoi An Ancient Town
Bearing the imprint of a bygone seaport, Hoi An ancient town is a heritage destination loved by many domestic and international tourists.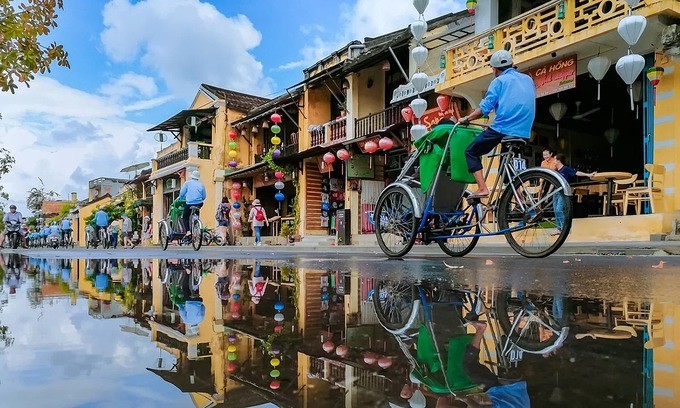 Tourists take cyclo rides in Hoi An ancient town, 2019. Photo: VnExpress
Once an important trading port of the old dynasties in the 15th and 16th centuries, Hoi An owns more than a thousand ancient wooden houses, many traditional temples, ancient clan houses and hundreds of years old shops to bring to life. you go back in time to the old golden age.
The best way to see the many heritage sites is to walk around the town, occasionally stopping at the shops and handicraft villages to enjoy the serenity of this place.
Finally, visit the My Son temple ruins to discover one of the ancient Cham relics with the greatest historical value in Vietnam.
5. Con Dao Island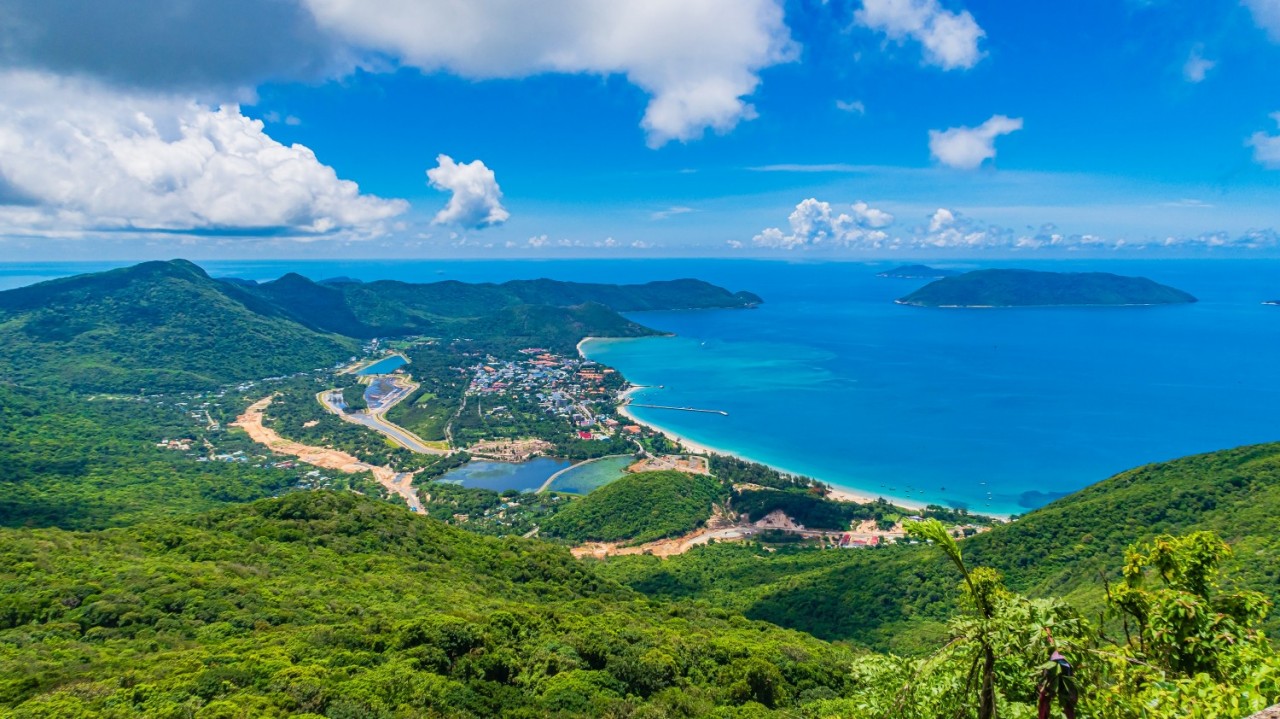 Photo: Con Dao
Con Dao is a unique destination, because it is rare to find a place where the green mountains of the jungle blend into the crystal clear water, but the poetic nature is tinged with painful history.
As a political prison until 1975, the island is a pilgrimage place for Vietnamese tourists to pay their respects to patriotic prisoners and revolutionaries, such as martyr Vo Thi Sau.
One of the most fascinating experience here is to visit Con Dao Museum and prisons to witness the ruins of an important period in Vietnamese history, to learn the stories behind the lives of those brave, patriotic, and selfless prisoners.
With a relatively remote location, low commercialization, rich historical values ​​and unspoiled natural beauty, Con Dao is in the bucket list of all history lover.
Data from Booking.com is based on the most recommended destinations by Vietnamese tourists in terms of historical sites.
The study was based on a survey of people who plan to travel for business or pleasure within the next 24 months. A total of 24,055 responses across 31 countries and territories responded (including 501 from Argentina, 1,003 from Australia, 500 from Belgium, 1,001 from Brazil, 500 from Canada, 1,000 from China, and 1,007 from Colombia. , 1,001 from India, 502 from Israel, 1,003 from Italy, 1,002 from Japan, 500 from Mexico, 501 from Netherlands, 501 from New Zealand, 500 from Peru, 1,000 from Russia, 1,005 from Singapore, 1,002 from Korea, 1,002 from Spain, 501 from Sweden, 504 from Taiwan, 500 from Thailand, 1,000 from UK, 1,002 from the US and 501 from Vietnam). The online survey was completed in August 2021.
Dreamy Weekend Destinations in Phu Yen

With a natural landscape of mountains, plateaus, deltas, rivers, lagoons, bays, and islands, the stunning picturesque Phu Yen will stay with you for a long ...