Bringing Joy to Underprivileged Children on Christmas
More than 70 children with disabilities at Thien Phuoc Nhan Ai Shelter, Cu Chi District, Ho Chi Minh City were able to celebrate Christmas and received small but loving gifts from a group of young people called Saigon Night.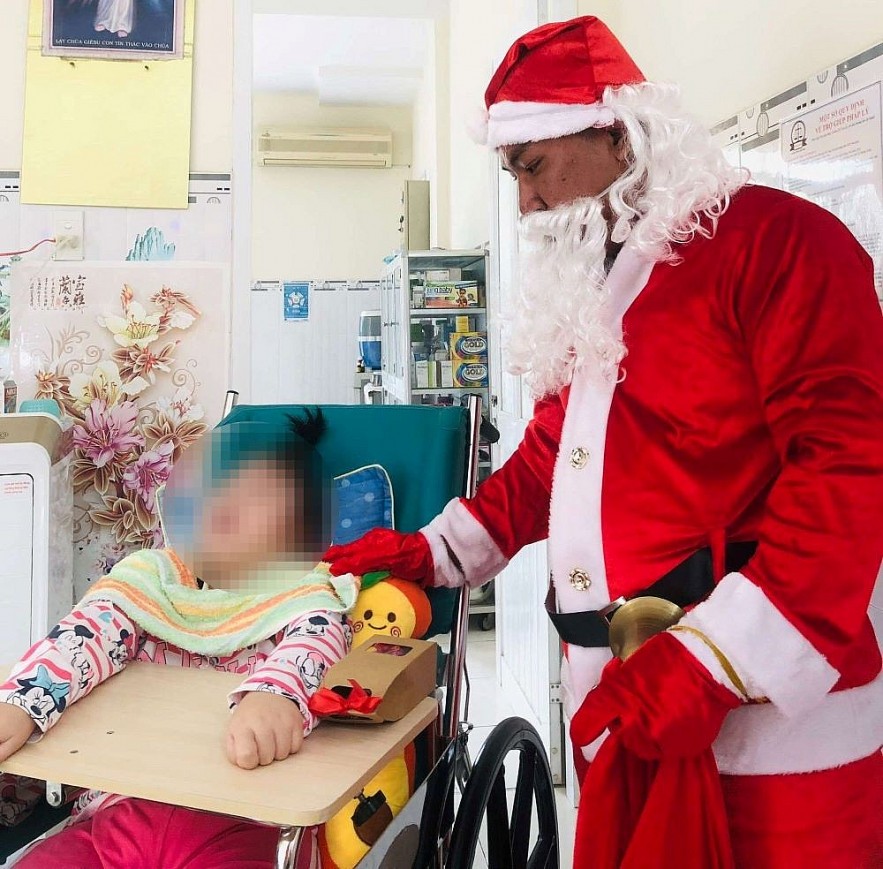 The Saigon Night group dressed up as Santa Claus to visit the children at the shelter. Photo: Thanhnienvn
A group of young people called Saigon Night dressed up as Santa Claus and visited a home for disabled children at Thien Phuoc Shelter (An Nhon Tay Commune, Cu Chi District, Ho Chi Minh City) on December 24th.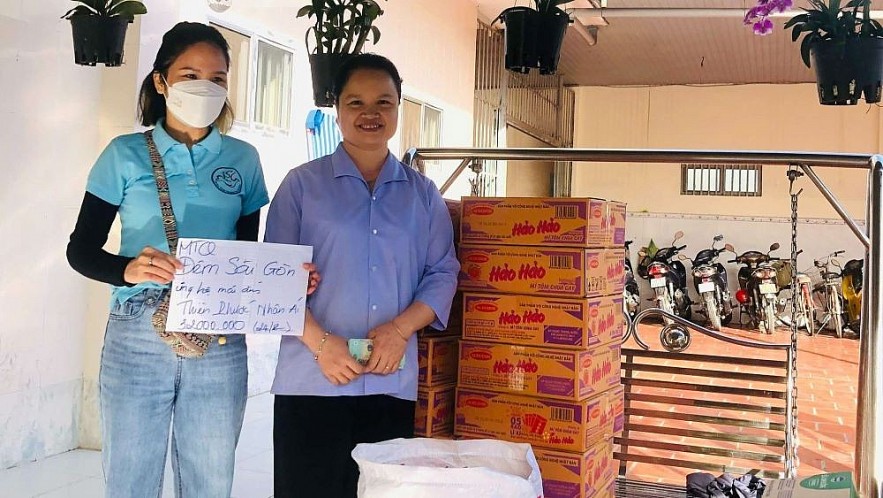 Gifts for the Shelter. Photo: Thanhnien.vn
The total value of gifts from benefactors is USD 2109.75 (or VND 50.000.000). Of that amount, necessities such as rice, milk, and diapers are worth USD 759.51 (or VND 18.000.000).
During this visit, Saigon Night members decorated and made red beanie hats and balloons for the children. They also wore Santa Claus costumes. The children had the opportunity to interact, dance, and listen to Christmas stories. In addition, the children also got to play many fun Christmas games. When the children received the gifts, they rushed to hug and hold the hands of the volunteer group members. As for the children with disabilities who could not walk, they were also happy and excited.
Beyond just a visit, this activity is about sharing, connecting, and spreading the message of love. Everyone tried their best to bring joy to the underprivileged children.
When asked about the difficulty of taking care of the children, Maria Le Thi Lan, Director of Thien Phuoc Nhan Ai Shelter, a mother who has been with the home for the past 20 years, said that she is very glad that there are so many benefactors. They came to give the kids a warm and loving Christmas.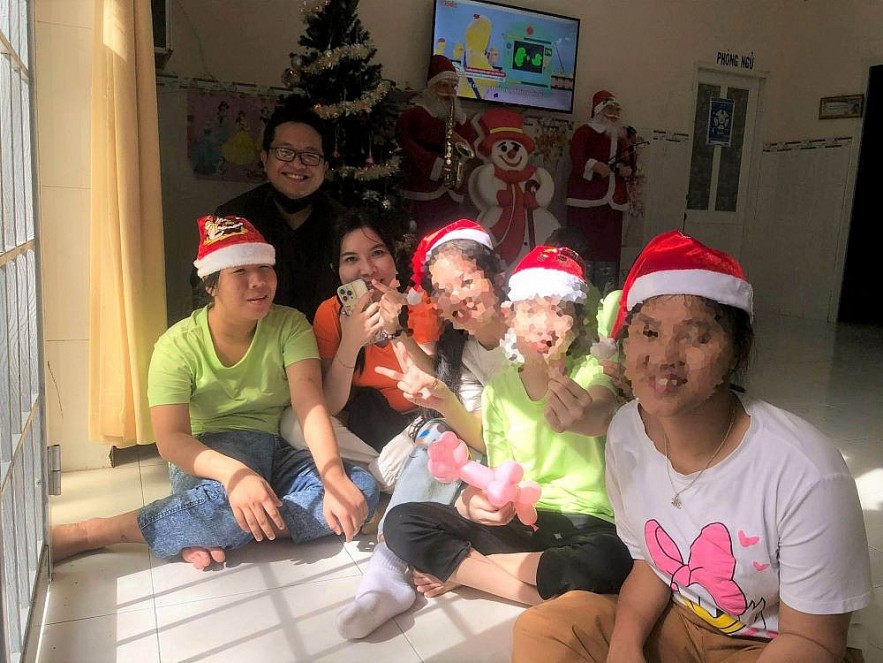 The children of Thien Phuoc Shelter were happy to be visited by volunteers on the occasion of Christmas. Photo: Thanhnien.vn
Nguyen Vuong Truong Thanh, Team Leader Saigon Night shared their reason for taking part in the festive charity work.
"The best part is that we brought joy to the children during Christmas. Today's visit is not only about giving gifts to the home but also spreading the love of benefactors and volunteers to the children. We always think that we are young, and when we are healthy so we will give all that we can."
Vietnamese Herbal Tea
To join in the celebration of International Children's Day on June 1st , Mr. David Riddle, CEO of Tan Hiep Phat Group and staff members have visited households of children orphaned by COVID-19 pandemic in Ho Chi Minh City to offer encouragement and presents.
June 01, 2023 | 15:04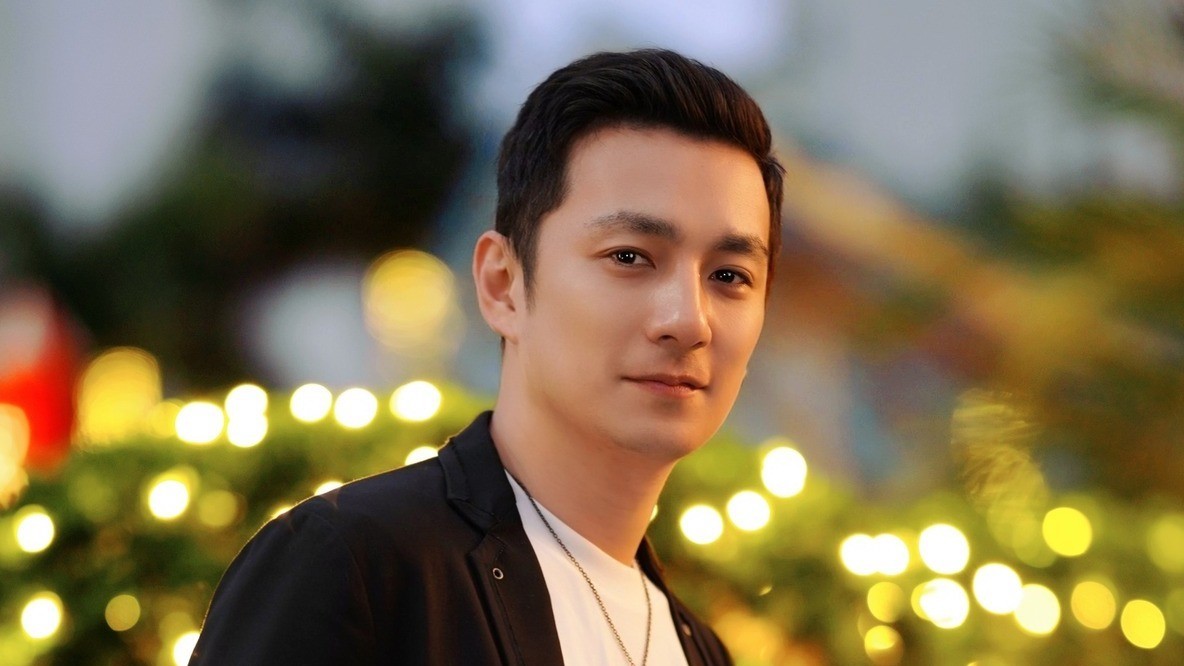 Expats in Vietnam
As they gain internet fame through Vietnam-related content across different platforms like YouTube, Facebook and streaming sites, many expats formed a community whom share the same love and interest for the foreign land.
June 01, 2023 | 14:29
Viet's Home
The handovers promote the ability to mobilize synergy under the motto "4 on the spot" to perform better and more effectively the task of responding to natural disasters and disasters, ensuring safety for the communities in Nghe An province.
June 01, 2023 | 14:18
Viet's Home
While the Hallyu movement has won Korean pop culture fanciest positions in global entertainment charts, two museums in Vietnam and South Korea are attempting to bring a "more comprehensive and in-depth" glimpse of Korean daily life to audiences in Hanoi.
June 01, 2023 | 10:49