British pilot coronavirus patient says thanks to Vietnamese doctors
The patient said that he felt much better and thanked Vietnamese doctors for their dedicated care to save his life over the past time.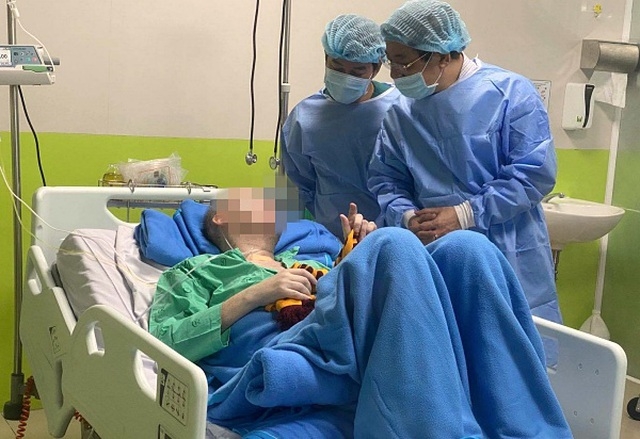 The British pilot talks with Assoc. Prof., Dr. Luong Ngoc Khue (rightmost) on June 16
On the afternoon of June 16, Assoc. Prof., Dr. Luong Ngoc Khue, Director-General of the ministry's Department of Medical Examination and Treatment had a visit to encourage the spirit of the British pilot coronavirus patient in Ho Chi Minh-based Cho Ray Hospital.
At the time, the 43-year-old man was conscious, communicating well. He expressed his joy to be visited by Dr. Luong Ngoc Khue.
The patient said he felt much better, and also shared some information about his family. In particular, the British pilot also wants to thank the Vietnamese doctors who have devotedly taken care of him over the past time.
According to Assoc. Prof., Dr. Luong Ngoc Khue, the patient will need a lot of time to recover his leg muscle strengths. However, with his ability to stand up and walk now, the pilot is believed to further make miraculous recovery in coming time.
Assoc.Prof. Khue encouraged and expected patients to continue working closely with medical staff during treatment.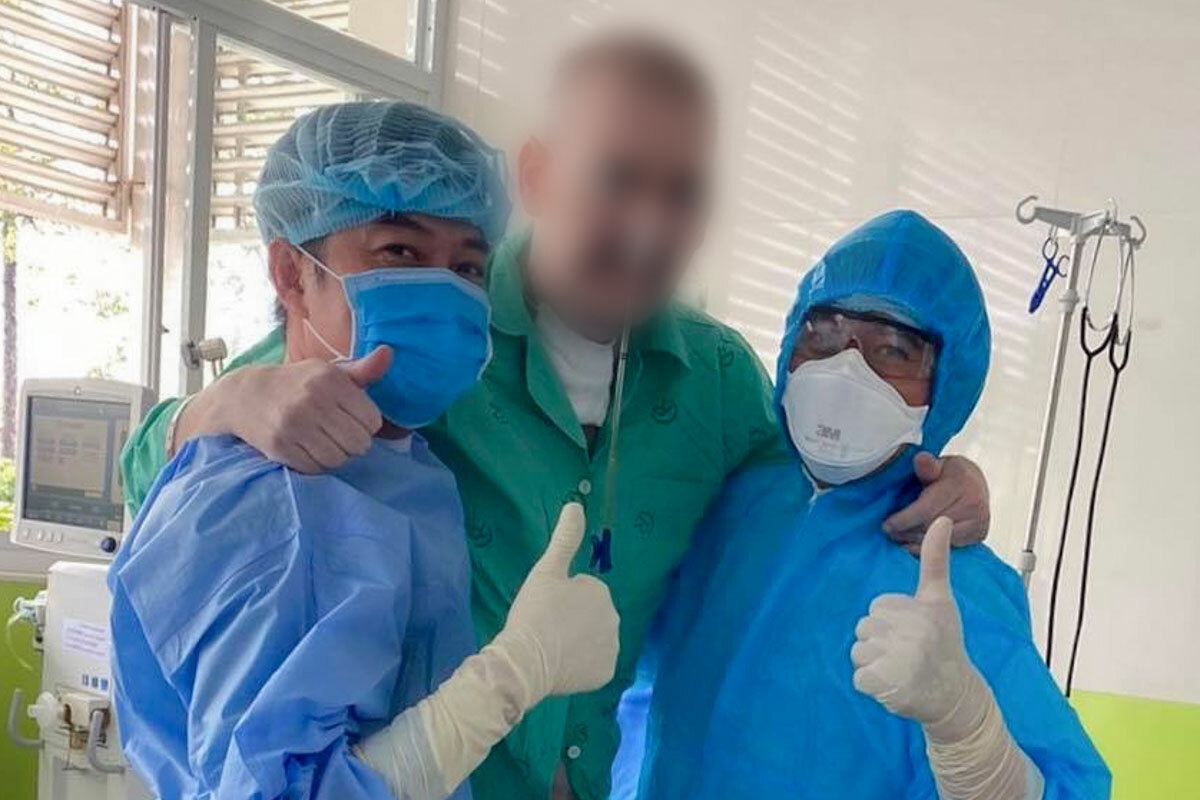 He is able to practice walking with help from doctors ​​​​​​.
By the afternoon of June 16, the British pilot has gotten off ventilators for 4 days. Currently he breathes with oxygen support reduced to 1.5 liters/minute.
The muscular strength of his arms is nearly normal. The muscular strength of two legs which was graded only 2/5 a few days ago, has improved to 4/5.
In addition, the respiratory strength of the patient also improved. He can cough up phlegm. Regarding digestive function, the patient was withdrawn from feeding tube. Now he feeds himself through mouth. His renal function has been restored, cardiac function, liver and pancreatic enzymes are normal.
The pilot now discontinues all antibiotics, leaving only antifungal, analgesic and anticoagulant prophylaxis for oral Xarelto. He receives physical therapy twice a day. Everyday in the morning, health workers still take him in wheelchair to sunbathe.
Earlier, the patient was admitted to hospital on March 18. Although hospitalized in a state of consciousness, his health conditions got worsen during the treatment. There were times when his lungs were almost frozen, he must use ECMO for nearly 60 days. Doctors used to think that a lung transplant was the only way to save him.
To date, he undergone 90 days of treatment. He has been discontinued from dialysis from May 27, disconnected from ECMO since June 3 and stopped mechanical ventilator since June 12.
Vietnamese Herbal Tea
To join in the celebration of International Children's Day on June 1st , Mr. David Riddle, CEO of Tan Hiep Phat Group and staff members have visited households of children orphaned by COVID-19 pandemic in Ho Chi Minh City to offer encouragement and presents.
June 01, 2023 | 15:04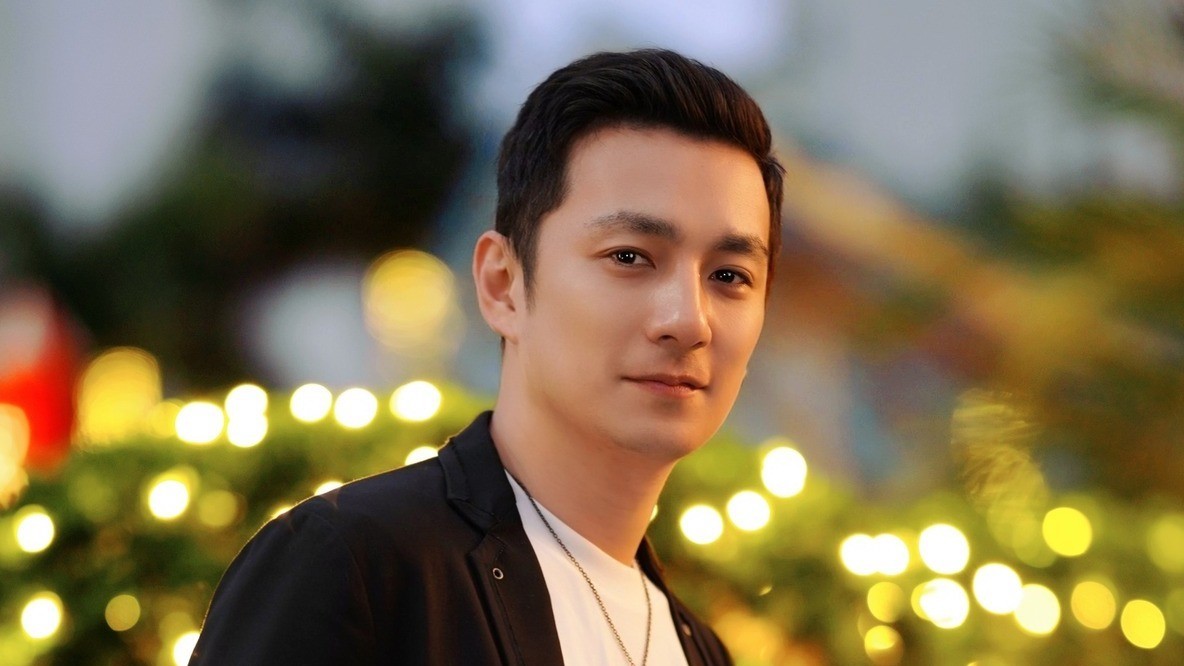 Expats in Vietnam
As they gain internet fame through Vietnam-related content across different platforms like YouTube, Facebook and streaming sites, many expats formed a community whom share the same love and interest for the foreign land.
June 01, 2023 | 14:29
Viet's Home
The handovers promote the ability to mobilize synergy under the motto "4 on the spot" to perform better and more effectively the task of responding to natural disasters and disasters, ensuring safety for the communities in Nghe An province.
June 01, 2023 | 14:18
Viet's Home
While the Hallyu movement has won Korean pop culture fanciest positions in global entertainment charts, two museums in Vietnam and South Korea are attempting to bring a "more comprehensive and in-depth" glimpse of Korean daily life to audiences in Hanoi.
June 01, 2023 | 10:49