Captivating Hoi An under the lens of a foreign photographer
The colorful lanterns on the street, the delicate architecture of Fukian Assembly Hall, a gorgeous sunset on Thu Bon River, are among the alluringly picturesque photos of Hoi An ancient town, central Vietnam taken by foreign photographers.
Hoi An is a small city located in Central Vietnam. It's known as a peaceful city that seems frozen in time with no airport, no train station, a number of Chinese Assembly Halls; such as like Tan Ky Assembly Hall, Quang Dong Assembly Hall, Fukian Assembly Hall, etc. There are also Buddhist shrines, French colonial houses, art galleries, and old canals.
In addition, this old town offers travelers a great chance to explore an ancient architecture which is hardly found in almost anywhere else in Vietnam. Especially, Hoi An Town keeps you to stay away from the hustle and bustle of the big city, according to Indochina voyages.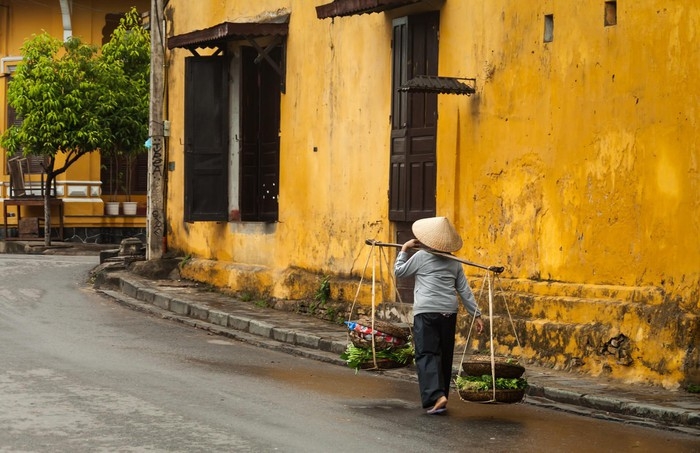 (Photo courtesy of Gabe Torney/ via 500px.com)
A street corner in Hoi An ancient town at dawn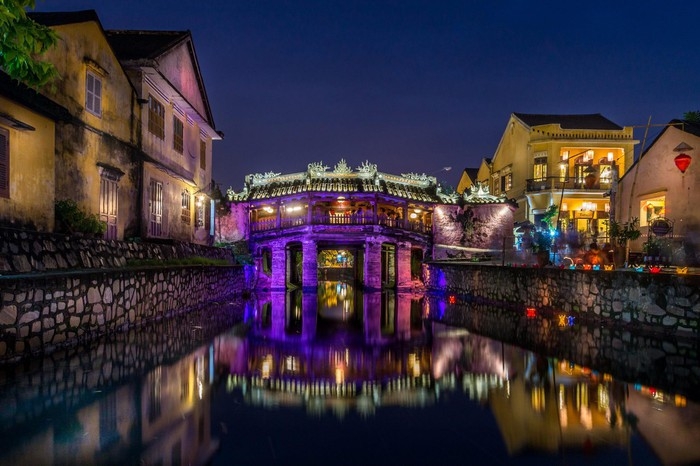 (Photo courtesy of Sandor Deak/ via 500px.com)
The fanciful beauty of Cau Temple at night.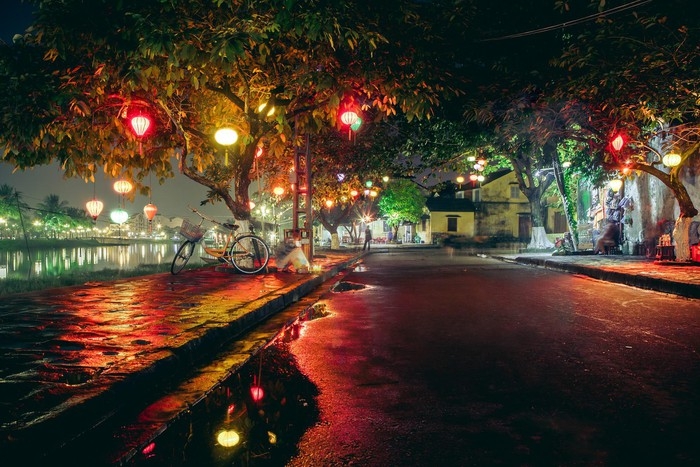 (Photo courtesy of Jaanus Jagomägi/ via 500px.com)
A romantic night street corner near Thu Bon River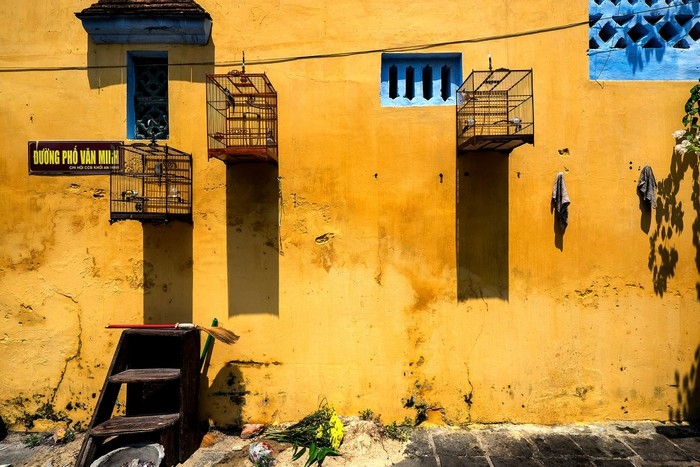 (Photo courtesy of James Khoo/ via 500px.com)
Bright yellow walls can easily be seen across the ancient town. The color is hailed one typical hue of Hoi An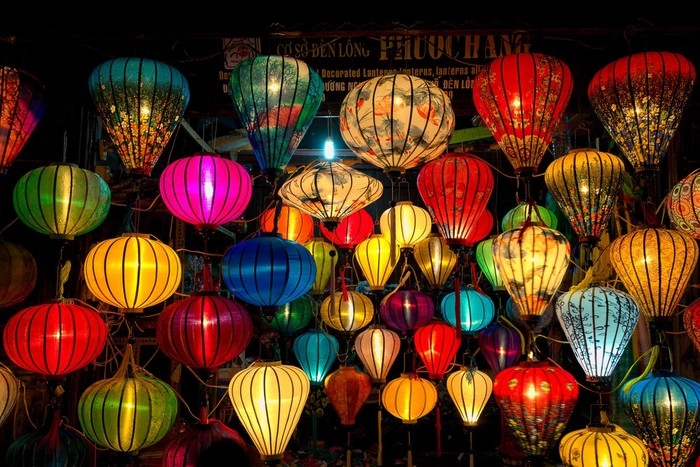 (Photo courtesy of Jaanus Jagomägi/ via 500px.com)
Multi-colored lanterns hanging above Hoi An street. For many people, Hoi An is at its most grace is in the evening, when it turns to dark, all the beautiful silk lanterns light up, which makes a charming hectic old town. It's such a popular event that if you can't visit on the full moon date, you still have another chance to join in the glamorous of Hoi An lanterns. If the magical scene is what you're looking for, you won't be disappointed.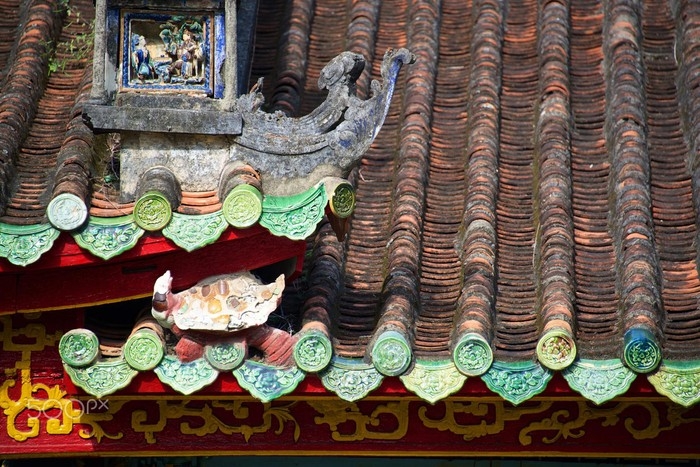 (Photo courtesy of Roland W. Kunz/ via 500 px.com)
The exquisite architecture of Fujian Assembly Hall.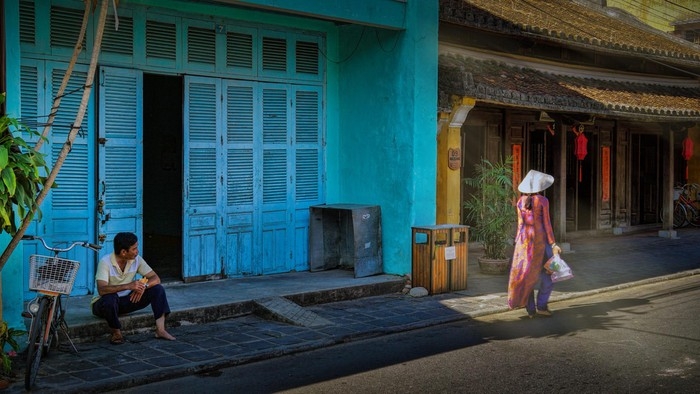 (Photo courtesy of Eduardo Teixeira de Sousa/ via 500px.com)
A Vietnamese woman wearing the traditional Ao Dai and the conical hat was captured as she was walking past the ancient house in Hoi An.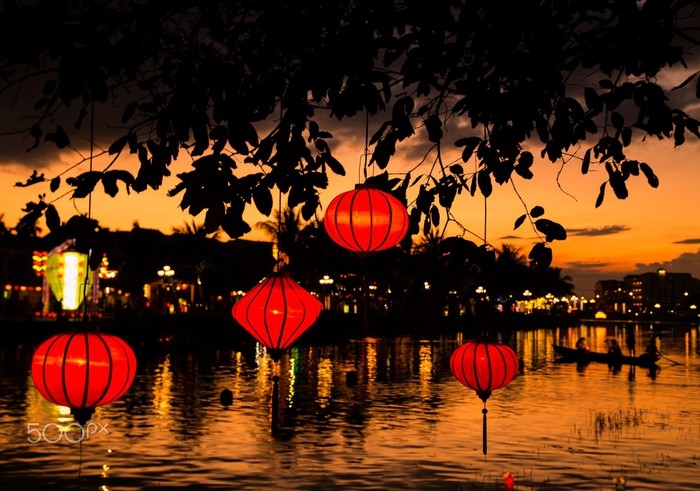 (Photo courtesy of Paul Lynch/ via 500px.com)
Sunset on Thu Bon River. Once again, the lanterns add color and charm to the already graceful town.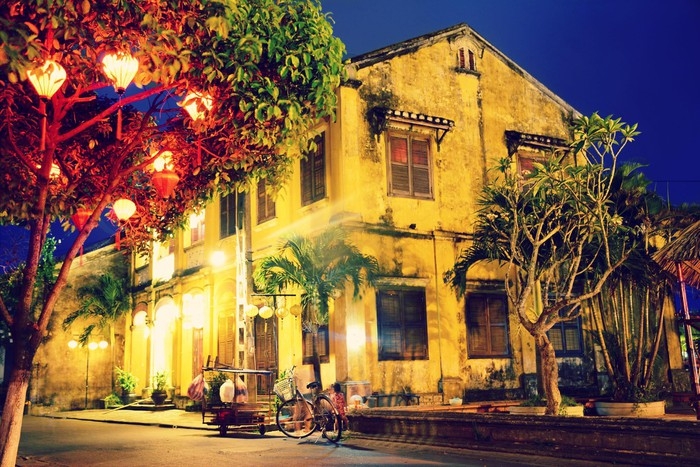 (Photo courtesy of Panagiotis Papadopoulos/ via 500px.com)
A peaceful street corner.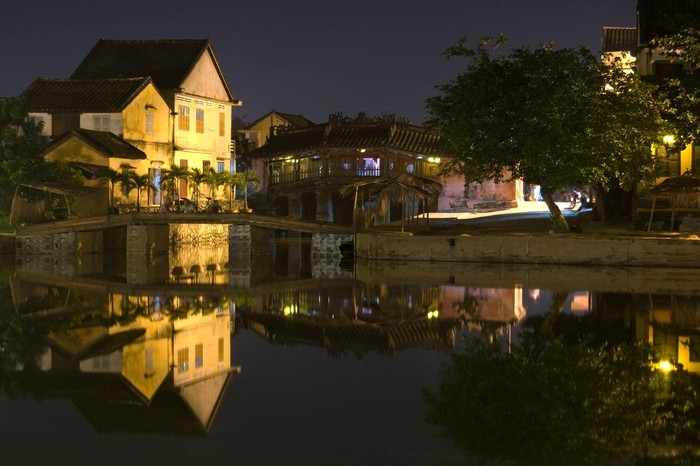 (Photo courtesy of Phillip James/ via 500px.com)
Quiet night in the old town