Chef promotes the quintessence of Vietnamese cuisine, video
Starting from its first video posted more than one year ago on the traditional food offerings of the Vietnamese people during the Tet festival, the YouTube channel Bep Nha Chau (My Family's Kitchen) has uploaded nearly 130 vlogs introducing viewers to the essence of Vietnamese dishes across the country, making it a favorite place for lovers of Vietnamese cuisine.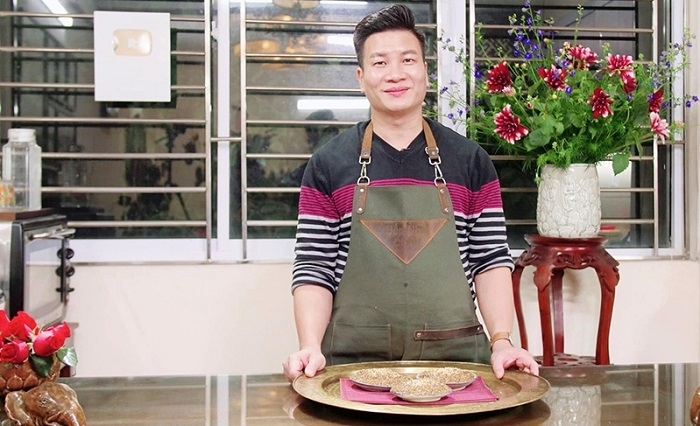 hef Nguyen Phuong Hai is widely known for his cooking skills and knowledge of Hanoi's traditional cuisine. (Photo: NDO)
Launched in late December, 2019, Bep Nha Chau created by chef Nguyen Phuong Hai has showcased recipes from traditional and iconic Vietnamese dishes such as banh chung (glutinous rice cake), canh mang (bamboo shoot soup cooked with pork legs), nem ran (fried spring rolls), green papaya salad, and xoi gac (red glutinous rice), according to NDO.
Nguyen Phuong Hai was born into a family going back eight generations in Hanoi. He first learnt basic culinary skills from his grandmother and began studying to become a professional chef at the age of 18.
He has established himself as a culinary expert at several well-known restaurants in the capital and is widely known for his cooking skills and knowledge of Hanoi's traditional cuisine.
Over the last ten years, he has featured on national and international television cooking shows. He also published a cookbook presenting his 36 recipes representing the traditional dishes of Hanoi.
Nguyen Phuong Hai sends New Year wishes on his Youtbube channel (Video: Bep Nha Chau)
The 44-year-old chef said that through the Bep Nha Chau channel, he wanted to share his cooking experience regarding the traditional dishes of Vietnam and Hanoi in particular to everyone, thus helping to keep Vietnamese food traditions alive.
His videos also provide home cooks with useful kitchen tips and tricks to inspire their love for cooking as well as their love for Vietnamese food.
Hai has developed a great interest in the food offerings of Vietnamese people on special occasions, particularly Tet festival. According to him, each offering leaves an unforgettable memory in one's life.
Therefore, in addition to giving cooking instructions, Hai also shares his own stories and memories about dishes as well as the cultural and historical background behind them.
In his most recent video, he introduced viewers to 'moc van am' (pork meatballs with five different ingredients in five colours representing the five elements of metal, wood, water, fire and earth), used as a popular Tet delicacy prepared by wealthy families in Hanoi. However, the dish is now known by only a few people in modern life.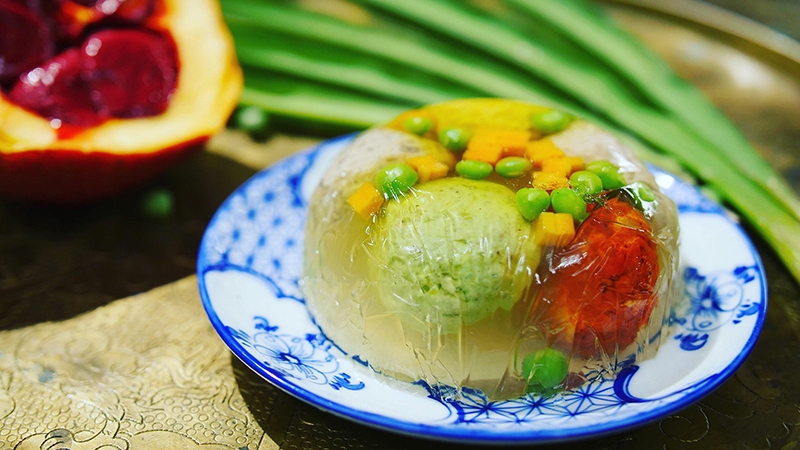 'Moc van am' was a popular Tet delicacy prepared by wealthy families in Hanoi in the past. (Photo: NDO)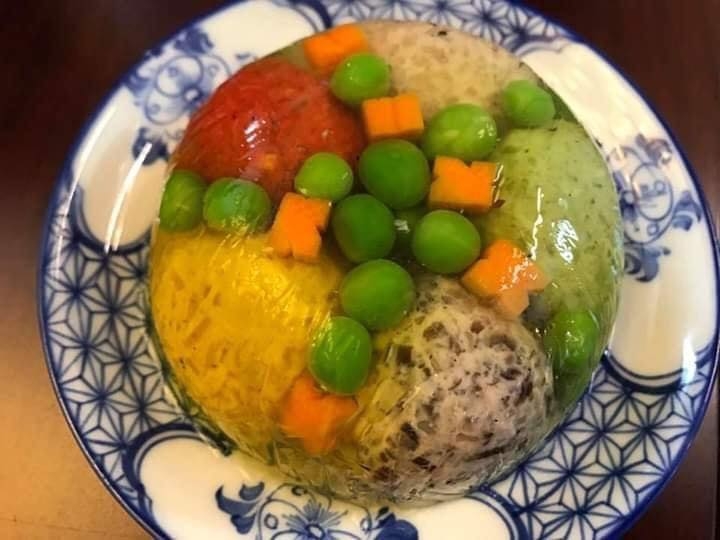 (Photo: Facebook)
(Photo: Facebook)
With its interesting content, it is no surprise that the Bep Nha Chau Channel has up to 147,000 subscribers, all of whom share a common love for Vietnamese cuisine. Each video attracts hundreds of thousands of views, encouraging Hai to continue working and further advertise traditional Vietnamese delicacies to people worldwide.
Food-making videos have become a growing trend in Vietnam in recent years. Some food youtube channel has even risen to stardom with international recognition, including Am thuc Me Lam (Mom's single meals). The channel, which attracts some 700,000 followers on Youtube- world's most popular video-sharing platform will be a representative from Vietnam to join the Youtube FanFest 2020.
The channel includes a series of videos featuring 55-year-old Duong Thi Cuong, a farmer from Phu Binh District in northern Thai Nguyen Province who is fond of cooking Vietnamese cuisines. The videos were taken by her son Dong Van Hung in a very professional manner from the music and backgrounds, he wanted to cherish his mother's daily activities like gardening and farming in a typical northern rural setting.
The channel cashes in on the ageless appeal of quintessentially Vietnamese dishes like sweet rice balls, boiled snails, and crab and vegetable soup. This visually attractive channel with subtle music has attracted many foreign viewers who have asked for English subtitles.