Cinematic beauty of green mossy rocky ground in Phu Yen
Apart from Ghenh Da Dia, Xep beach, etc, Phu Yen spellbinds tourists with its green mossy rocky ground.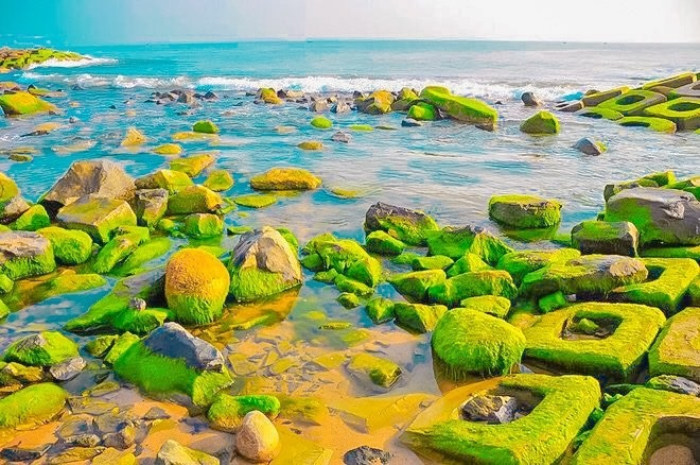 Photo: Toidulich
The green mossy rocky ground is adjacent to the coast in the south of Tuy Hoa City, only about 3-5 km from the city center, Du lich Vietnam (Vietnam travel) reported.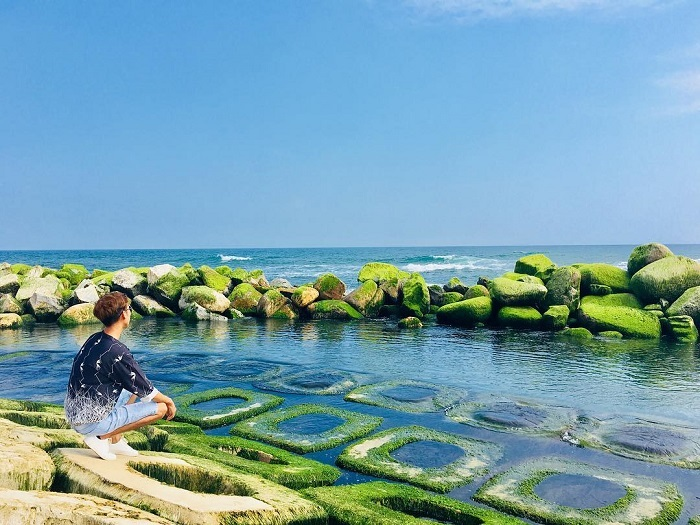 Photo: jaylin.lun
Rocks which are blanketed by green moss create picturesque scenery.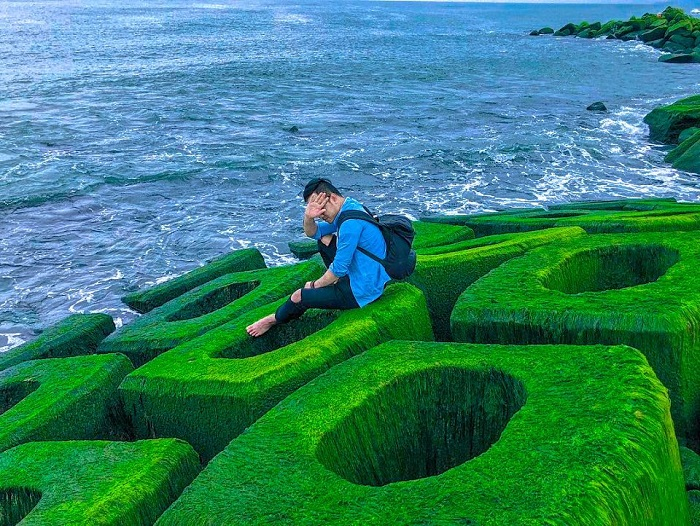 Photo: kellankhuu
Due to the high tide, locals built 1000- meter sea breaker from rocks.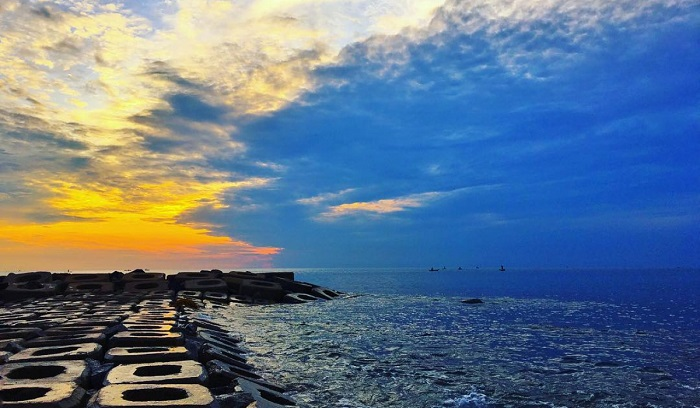 Photo: kellankhuu
Between March and September is the best time to travel to Phu Yen as the weather is fine and the sea is calm. This is also the perfect time to admire the moss-covered rocky ground.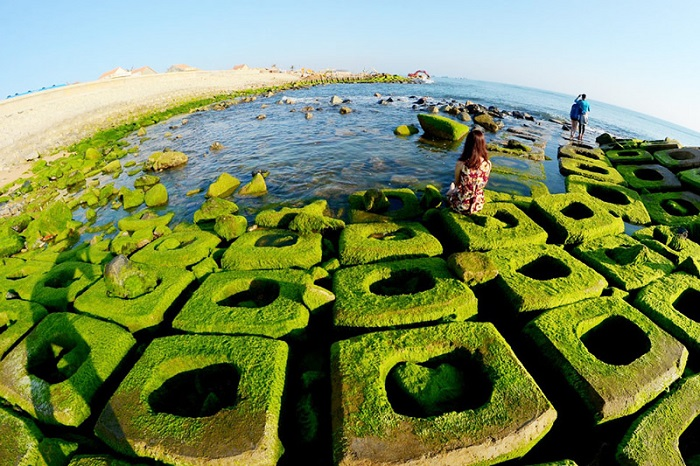 Photo: Gody
Every day, both locals and tourists throng here to take check-in photos.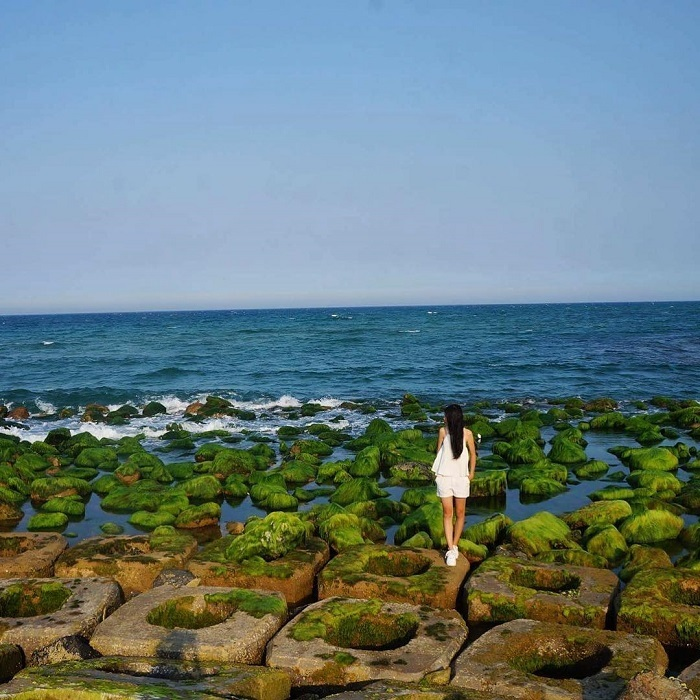 Photo: yezitamy
The green mossy rocky ground serves as an ideal place to view the immense sea and relish the fresh air.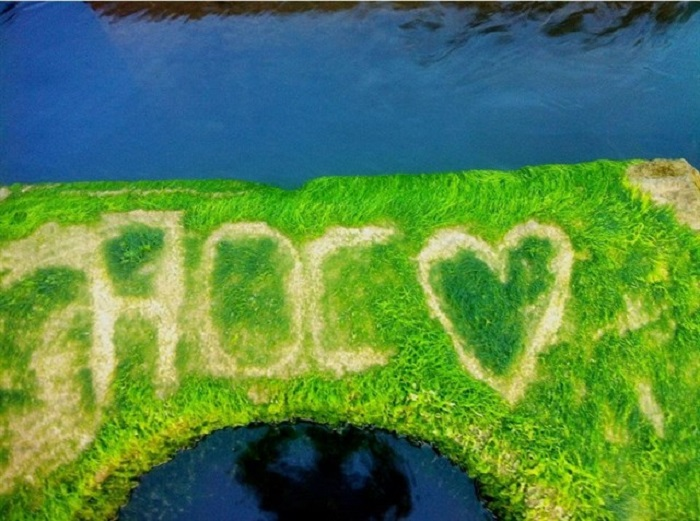 Photo: riviu
An Instagrammable check-in corner.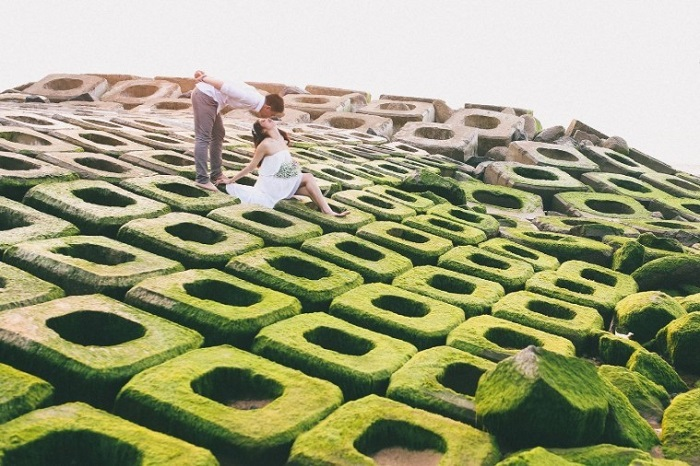 Photo: onedanang
Many couples also choose this place for their wedding photos.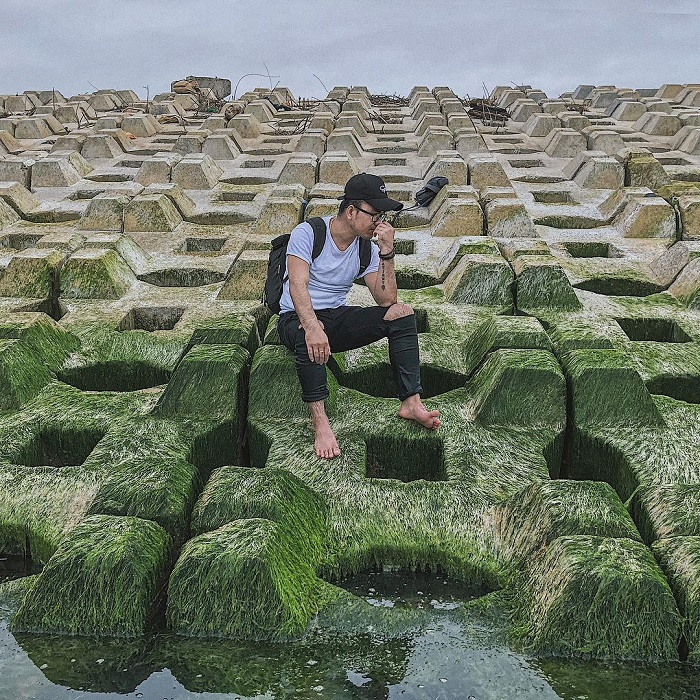 Photo: ximgo
It's advisable for tourists to come here in the morning or evening because this is the time when the tide recedes, the green mossy carpets begin to come out.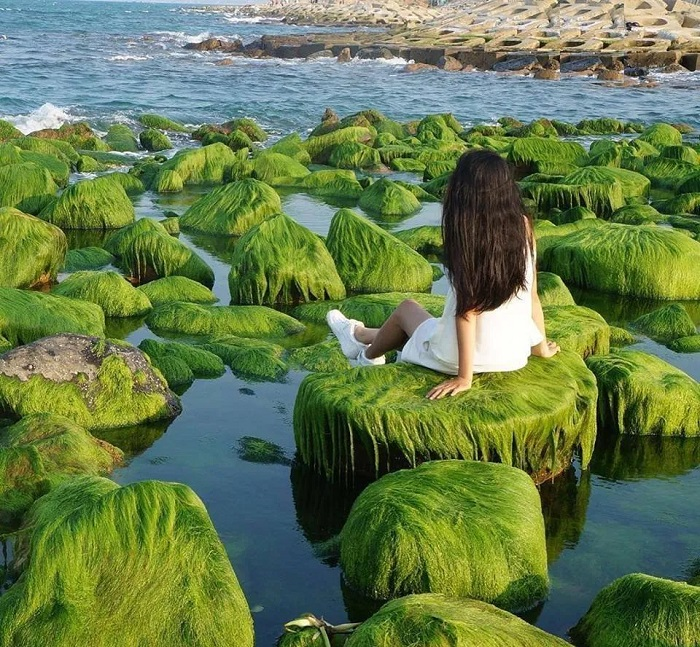 Photo: Khamphadisan
For the photography enthusiasts, the green mossy rocky ground is no doubt a "not-to-be-missed" destination.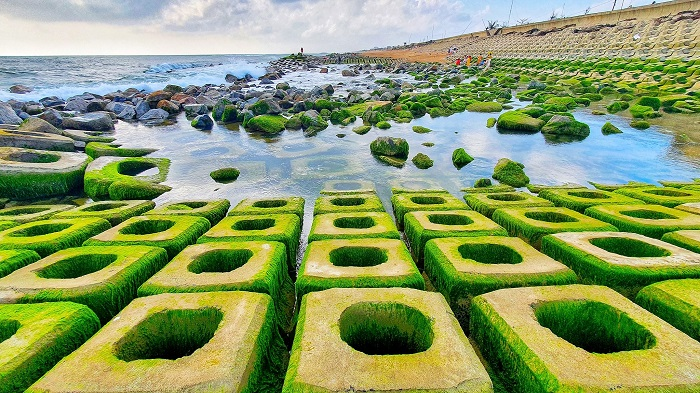 Photo: CheckinVietnam