COVID-19 Updates (August 15): 1 re-infected case, Vietnam to buy Russia vaccine
The Health Ministry said Friday night it has registered for buying the Covid-19 vaccine developed by Russia.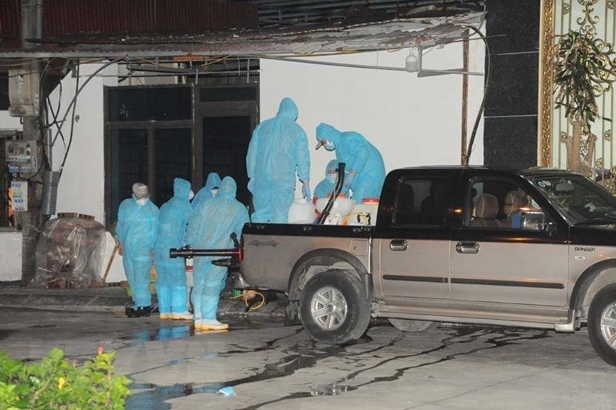 Disinfecting a restaurant related to three COVID-19 patients in Hai Duong. (Photo: VNA)
Vietnam reports 1 re-infected, 1 fatal case on August 15 morning
At 6 am, August 15, The National Steering Committee for COVID-19 Prevention and Control announced that in the past 12 hours, Vietnam has only discovered 1 new case, bringing the total number of cases in our country to 930.
Patient no. 930 is a 41-year-old woman in Nam Dinh province. Notably, she was infected with and successfully cured from COVID-19 in Russia in June 24. After returning to Vietnam, she was tested for coronavirus and received positive result in August 14.
The number of deaths increased by 1 compared from the evening of August 14. The 22nd fatal case announced this morning is patient no. 702, a 63-year-old patient with a medical history of end-stage renal failure who had undergone dialysis for many years, increased blood pressure, and heart failure. The patient died with a diagnosis of septic shock, multiorgan failure, and COVID-19 pneumonia, end-stage chronic renal failure.
Thus, as of 6 am on August 15, Vietnam had a total of 930 cases of COVID-19, 437 of which were cured, 50 were negative for the first time with SARS-CoV-2; 91 cases were negative for the 2nd or higher time.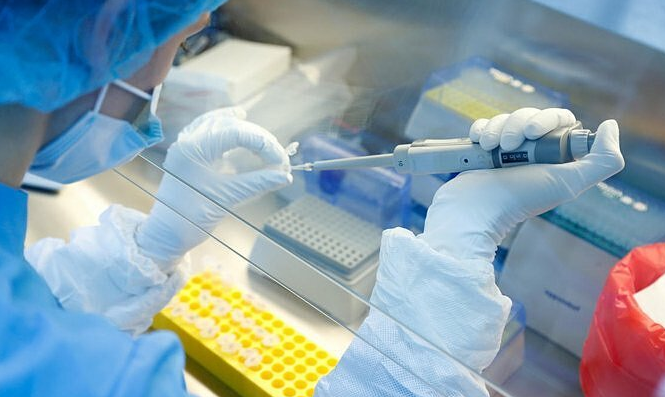 A scientist prepares samples during the research and development of a vaccine against the Covid-19 at a laboratory of BIOCAD biotechnology company in Saint Petersburg, Russia, June 11, 2020. (Photo by Reuters)
Vietnam to buy Russian Covid-19 vaccine
The Health Ministry said Friday night it has registered for buying the Covid-19 vaccine developed by Russia. The agreement comes as Vietnam deals with a fresh Covid-19 outbreak that has claimed 22 lives so far, after losing no life the first time around, cited by VN Express.
The ministry said it has also registered to buy the vaccine being developed by the U.K. and is cooperating with other vaccine producers worldwide, including in the U.S., to register for their vaccine and to seek assistance in the production of Covid-19 vaccine in Vietnam.
Do Tuan Dat, head of the Vaccine and Biological Production Company No.1 (VABIOTECH), which is working on developing an indigenous Covid-19 vaccine, said his company had no plan to order the Russian Covid-19 vaccine yet. He said it was necessary to understand how effective the vaccine is before making a decision on purchasing it. He said that the company would approach all countries that have successfully produced vaccines with widely publicized research showing good results.
Vietnam has signed up for 50 to 150 million doses of the vaccine, Thoidai newspaper reported. Some will be a "donation" from Russia, it said, with Vietnam paying for the rest.
The information of Vietnam buying Russian Covid-19 vaccines was widely followed by Reuters and TASS and cited widely by series of international outlets including Bangkokpost, Channel News Asia, StraitsTimes among others.
Russian President Vladimir Putin said Tuesday that Russia had become the first country to grant regulatory approval to a Covid-19 vaccine after less than two months of human testing, Reuters reported.
The vaccine, called "Sputnik V" in tribute to the world's first satellite launched by the Soviet Union, has raised concerns among some experts who fear Moscow may be putting national prestige before safety, the Reuters report said.
Ho Chi Minh City called for punishment on illegal entry
On the evening of August 14, the Center for Disease Control Ho Chi Minh City (HCDC) issued an urgent notice regarding the COVID-19 case number 912 that has just been recorded. Patient no. 912 is a male, 27 years old, Chinese nationality, illegally entered the North border into Vietnam on July 27.
HCDC said that since May, the city has detected 152 cases of illegal entry, of which 72% are Chinese, 11% are Cambodian, and the rest are Vietnamese and Korean. These cases, when detected, are centrally isolated, taken samples for COVID-19 testing in accordance with current regulations, cited by Tien Phong.
Patient no 912 is a COVID-19 infection case that appeared in the first group of people who entered illegally to Chi Minh City. If this patient is not discovered and continues to hide in the community, he will be a dangerous unknown source of infection.
Therefore, HCDC recommends that the entire society, community and authorities should take measures to thoroughly solve this problem. The authorities need measures to effectively prevent unauthorized entry. If left out, these cases will be a dangerous source of disease, leaving serious consequences for the community.
HCDC also suggested: "It is necessary to have very heavy punishment for the group of people entering illegally, consider special criminal handling for those who facilitate illegal entry. We need to drastically prevent the sweat and tears of many people in the war with COVID-19 from becoming useless just because of the issue of illegal entry ".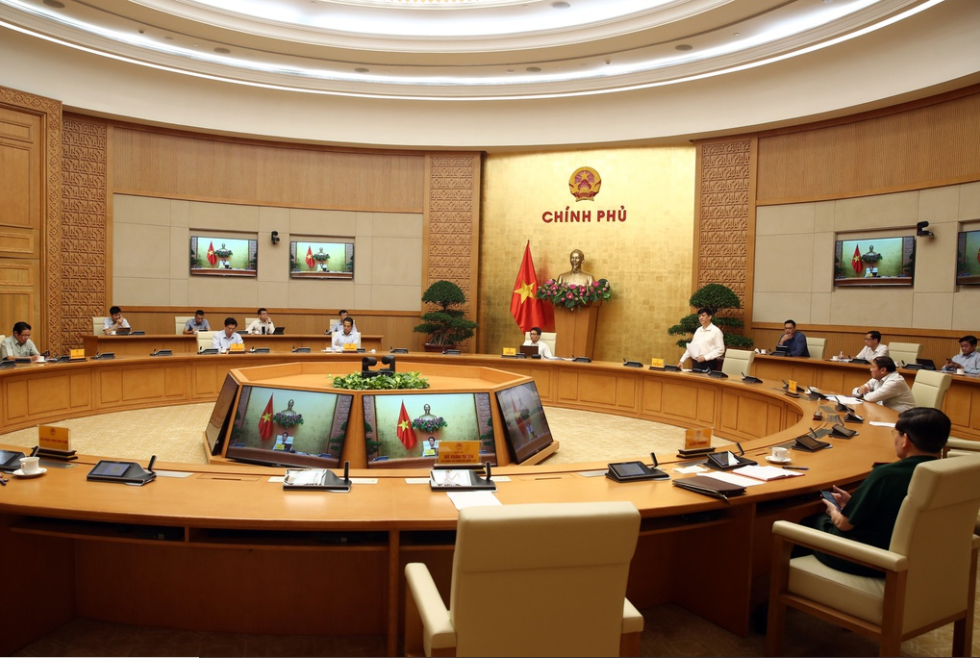 Overview of the meeting of the National Steering Committee for the prevention of Covid-19 on August 14. (Photo: Dinh Nam / VGP)
Ministry of Health: "Pandemic in Da Nang is expected to be put under control at the end of August"
On the morning of August 14, at the meeting of the National Steering Committee for Covid-19 Prevention (Steering Committee), the Ministry of Health stated the above remarks and said that it was cooperating with localities to continue speeding up the sampling and opening wide testing in the community.
Acting Health Minister Nguyen Thanh Long said that the most elite medical teams and doctors in the whole country came to aid Quang Nam and Da Nang. By the end of August, these two localities are expected to have control of the situation.
In addition, Mr. Nguyen Thanh Long also said that the cluster of cases in Hai Duong is of great concern. The specialized agency of the Ministry of Health is urgently analyzing in-depth and decoding the viral gene causing the disease in Hai Duong to examine the level of association with the virus strain in Da Nang. Results will be available in a few days.
Discussing and evaluating the disease development in the whole country, the Steering Committee stated that from now on, the whole country will "no longer have such peaceful times as before". The Steering Committee once again emphasized the view that the epidemic is still going on. We can only overcome the Covid-19 epidemic when there is a specific drug, or a specific vaccine. The Ministry of Health is making efforts to speed up the research and production of vaccines to fight epidemics.
In the context of a potentially risky epidemic, the Steering Committee unanimously agreed that measures must be implemented synchronously to "live safely with the epidemic", reported by Zing News.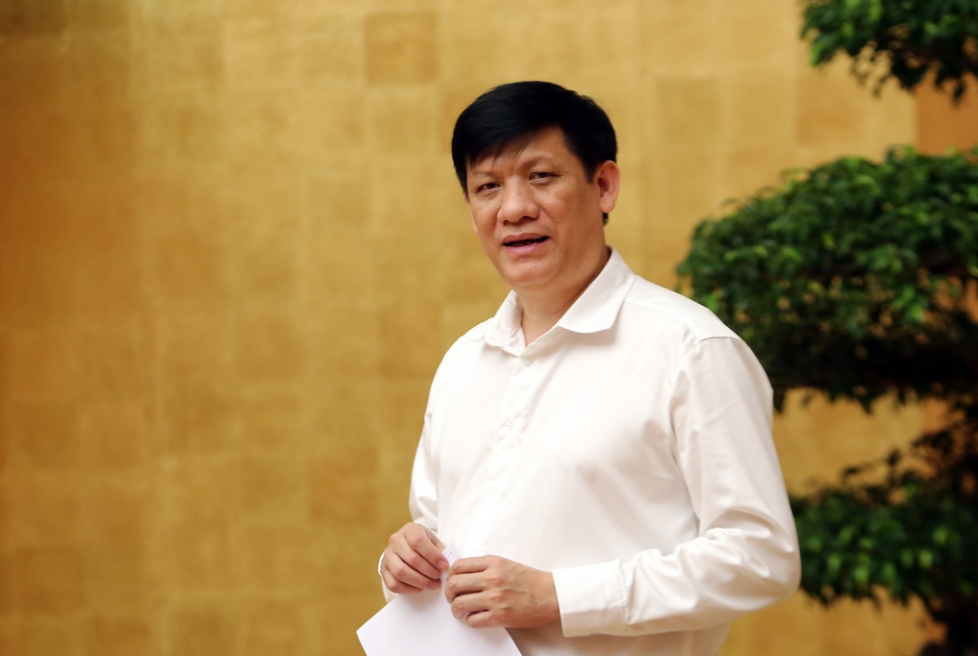 Acting Health Minister Nguyen Thanh Long analyzed more about the cluster of cases in Hai Duong. (Photo: Dinh Nam / VGP)