Expert Q&A analyzes SAR-CoV-2 variants become more transmissible?
The world has recorded over 28,000 SAR-CoV-2 mutations so far. Most of these mutations do not change the virus's attributes.
Unpredictable developments have been observed in the fourth Covid wave in Vietnam. In the past month, Vietnam has recorded over 3,000 cases, with the appearance of new variants.
Professor Phan Trong Lan, Director of Ho Chi Minh City Pasteur Institute, discussed SARS-CoV-2 variants.
- Sequence analysis of SARS-CoV-2 genomes recently revealed highly dangerous variants in Vietnam, like the British or Indian variants. Is SARS-CoV-2 becoming more dangerous?
Professor Lan: In general, changes in the genetic structure can occur in any viruses after they have undergone replication and multiplication repeatedly. These processes are accelerated as the viruses spread. As such, genetic mutations and variants are more likely to appear.
So far, the world has recorded more than 28,000 mutations of SAR-CoV-2. Most of these mutations do not change the virus's attributes. However, some mutations might alter the virus's biological characteristics, such as increasing the infection rate or the virus's ability to evade immune system defenses.
- Can you provide more details about the current SARS-CoV-2 variants?
Professor Lan: The World Health Organization classifies SARS-CoV-2 variants into two groups: Variants of interests and variants of concerns.
For variants of interests, evidence is available for changes in the genomic properties of SAR-CoV-2 that could have significant impacts on transmissibility, severity, or immunity. However, the evidence is associated with major uncertainty.
Variants of concerns are proved to have significant impacts on transmissibility, severity, and immunity that can worsen epidemiological situations, reducing the effectiveness of public health measures or current vaccines and treatments.
Some examples of SAR-CoV-2 variants of concerns are B.1.1.7 (British variant), B.1.351 (South African variant), P.1 (Brazilian variant), and B.1.617 (Indian variant). Over time, these variants will replace the old strains.
In Vietnam, B.1.1.7 and B.1.351 were first recorded in October 2020 amongst Vietnamese returning from the United Kingdom. The B.1.617 variant was first recorded in Covid clusters in Yen Bai and Ha Nam provinces.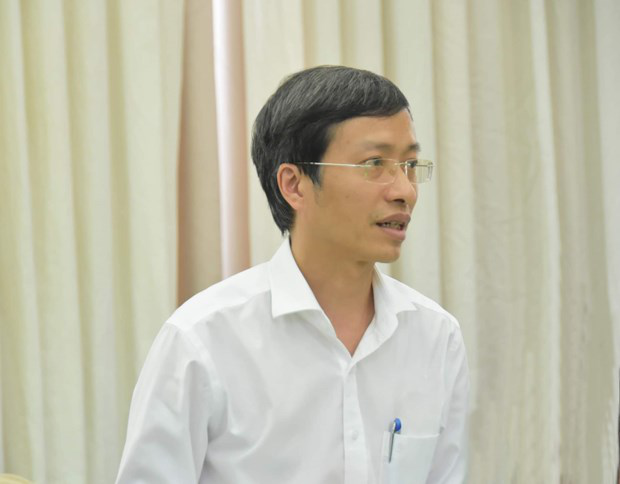 Photo: Professor Phan Trong Lan – Director of Ho Chi Minh City Pasteur Institute / Vietnam+
- How do these variants affect current Covid-19 prevention measures?
Professor Lan: Impacts of SARS-CoV-2 variants are assessed in five aspects: Transmissibility, severity, testing, immune system evasion, and treatment.
On transmissibility: Research has shown that B.1.1.7 is 70% more transmissible than the older strains. This means each person with B.1.1.7 may transmit the virus to seven others. In people with the older variants, the transmission rate is 1 to 2 or 1 to 4 on average. The World Health Organization also recorded increasing transmissibility in the South African, Brazilian, and Indian variants.
On severity: According to the World Health Organization, the British variants may increase severity and mortality. The South African strains may increase hospital mortality rate, while the Brazilian variants may increase hospital admissions. On the other hand, an estimation of SAR-CoV-2 transmissibility in the United States showed that around 30% of Covid patients do not show symptoms. Amongst symptomatic patients, 20% have severe conditions and 5% are in critical conditions. The rise in Covid cases causes a burden to the health system, increasing mortality.
On testing: A recent report by GISAID (a global initiative that shares genomic data on flu and Covid viruses) showed that some primers and probes used for real-time RT-PCR test are not affected by recent variants. These tests also use highly effective target genes to identify the virus, thereby minimizing the impacts of the new strains. However, since new SARS-CoV-2 variants continue to appear, current testing methods may be affected, leading to false-negative results. It is important to keep up with the latest information on the impacts of Covid variants and consider the patient's symptoms and medical history.
On treatment, particularly vaccination: The currently approved vaccines can fight against new viruses to a certain extent. They will not lose their effectiveness completely even when facing new strains. We can adjust the vaccines deemed not effective enough to make them more effective. Therefore, we must continuously monitor and evaluate the impacts of new strains and the effectiveness of vaccines.
- What should we do to protect ourselves and the community facing the pandemic?
Professor Lan: We should focus on three key factors: Transmission sources, transmission methods, and infection susceptibility.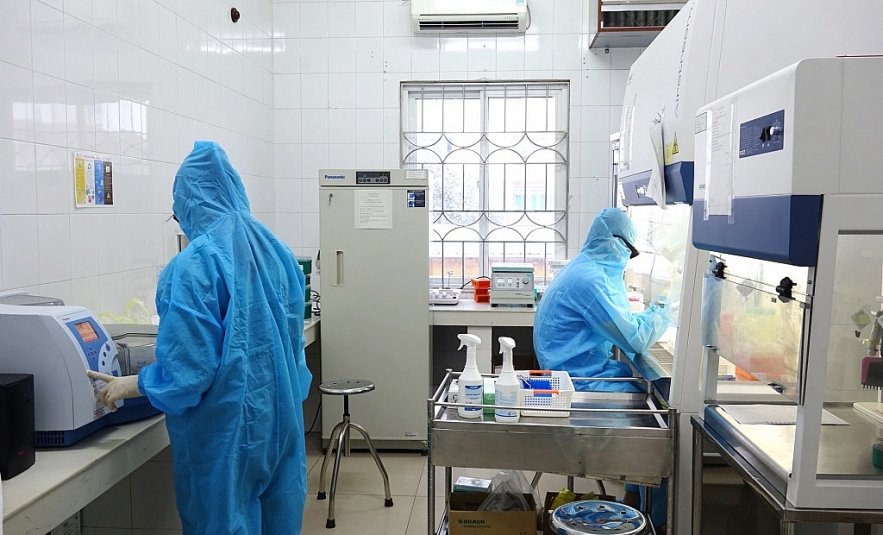 Photo: Covid testing / Mongcai.gov.vn
On susceptibility to infection, the Government and Ministry of Health are working to secure vaccines for Vietnam. People must get vaccinated fully according to the Ministry's guidance to be protected against Covid. A high vaccination rate will reduce the severity, mortality, transmissibility, and appearance of new variants.
On transmission sources, Vietnam has good control of people legally entered the country. However, illegal immigrants might be a source of transmission that is hard to control. People who are in quarantine but do not conform to quarantine rules can also spread the virus if they have Covid.
With locally transmitted cases, Vietnam has been doing immediate contact tracing to isolate F1 people.
To control a cluster, we need to do contact tracing for at least 70% of the people who came into contact with F0 if the basic reproduction number (Ro) is 2.5 and 90% if the Ro is 3.5. If we can control the F0 and F1 within 24 hours, we can minimize secondary transmission of nCoV.
Regardless of new variants, the best methods to stop Covid transmission are wearing masks, keeping a safe distance, quarantining, and social distancing.
For people who can quarantine at home or quarantine zones, they must adhere to quarantine rules and minimize contact with others.
SAR-CoV-2 can spread quickly in super spreader events, like a big party where people gather in a confined space. If we can control these events, outbreaks are less likely to occur.
As such, people need to understand the importance of limiting high-risk behaviors. SAR-CoV-2 is unlikely to spread if we strictly follow the 5K rules, namely Khau trang (facemask) - Khu khuan (disinfection) - Khoang cach (distance) - Khong tu tap (no gathering) – Khai bao y te (health declaration).
Christian NGO joins the fight against Covid-19

Along with providing daily necessities to needy households, the programme also assists medical staff, and frontline forces from quarantine areas in the northern mountainous province ...