Food paradise in Phu Quoc's biggest night market
With over 100 stalls reasonably selling all kinds of snacks and local specialties, Phu Quoc night market is no doubt an ideal place to satisfy your palate.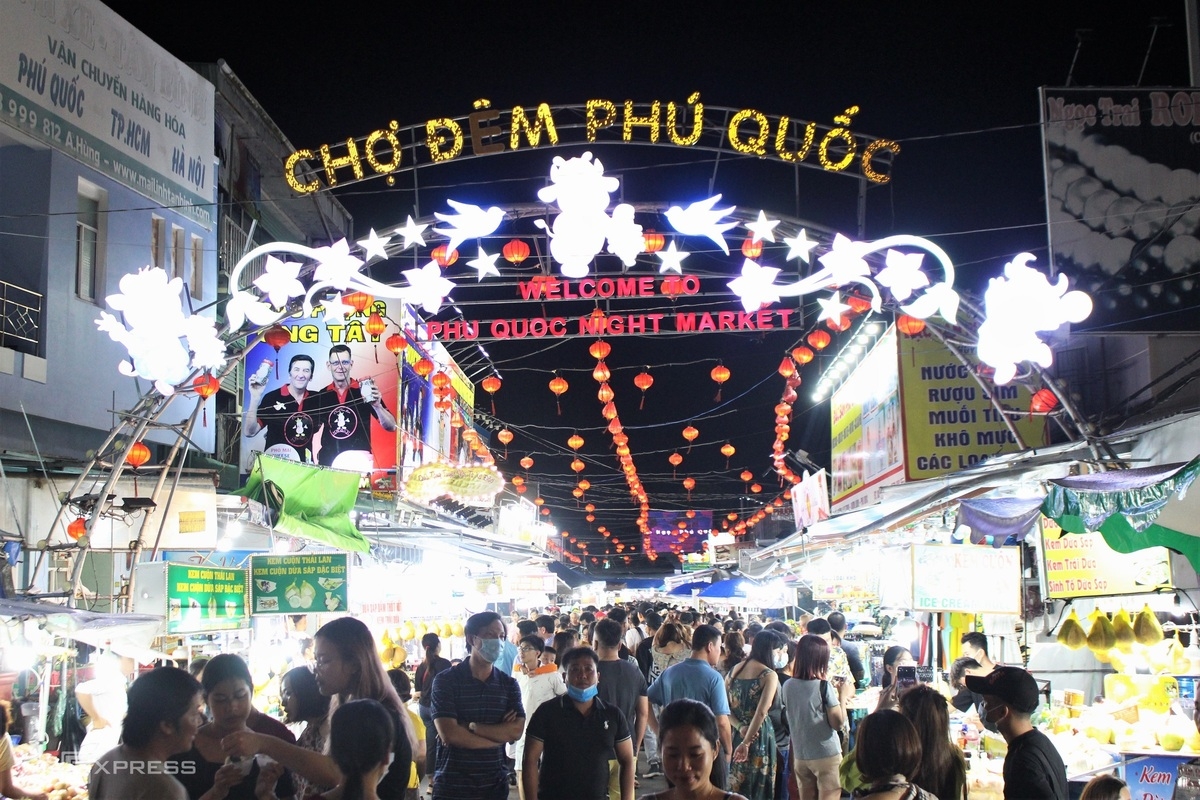 (Photo: VNE)
The famous food court lies at the heart of Duong Dong town, near Nguyen Dinh Chieu street. It has over 100 food stalls on offer, opening from 3 p.m. - 11 p.m. every day.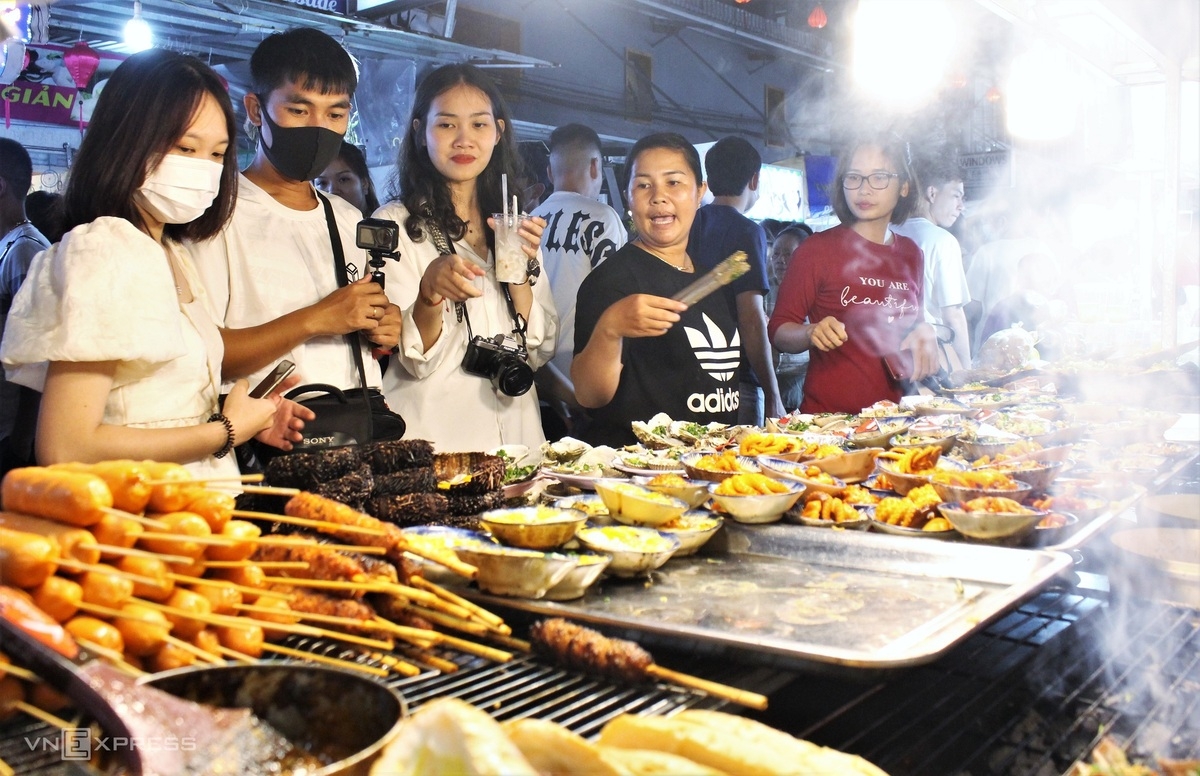 (Photo: VNE)
The wide range of snacks and seafood selection is surely what attracts food lovers the most. Barbecue aroma curling up the grill and drooling customers waiting in line.
(Photo: VNE)
Squid simmer with tamarind, anchovies simmer with garlic and chili, are among the must-try foods for a delightful night.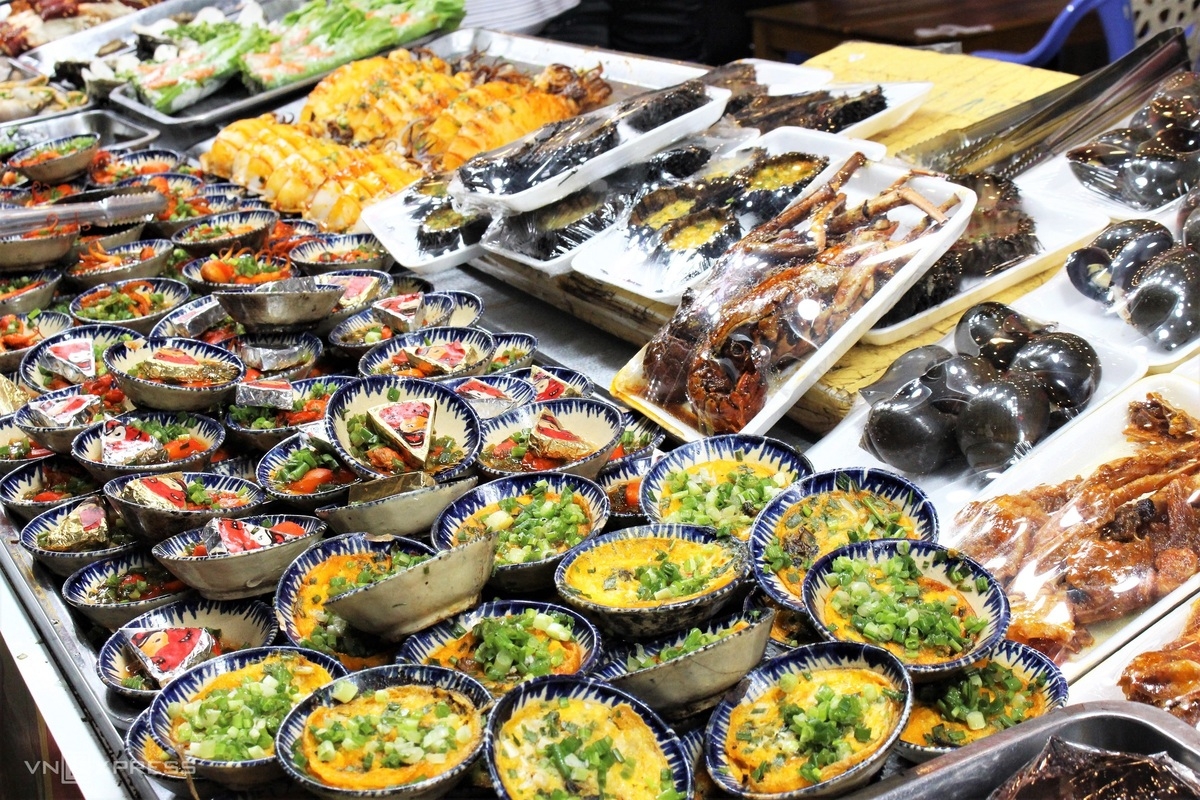 (Photo: VNE)
Dishes like grilled oyster with cheese, grilled scallops and mussels in spring onion oil, are reasonably sold at VND 15,000 (US $0.66) per cup.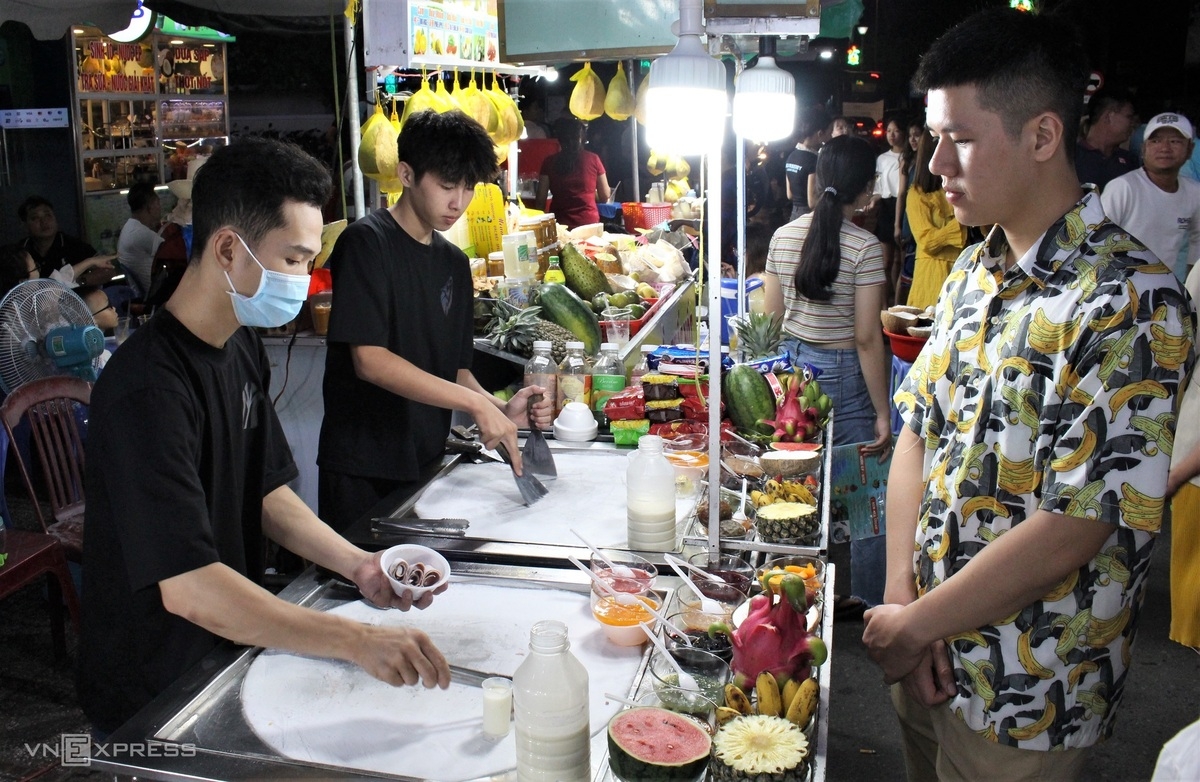 (Photo: VNE)
Those with a sweet tooth might don't want to go past the ice cream rolls stalls without ordering some. Each roll is priced at VND 25,000 (US $1.09).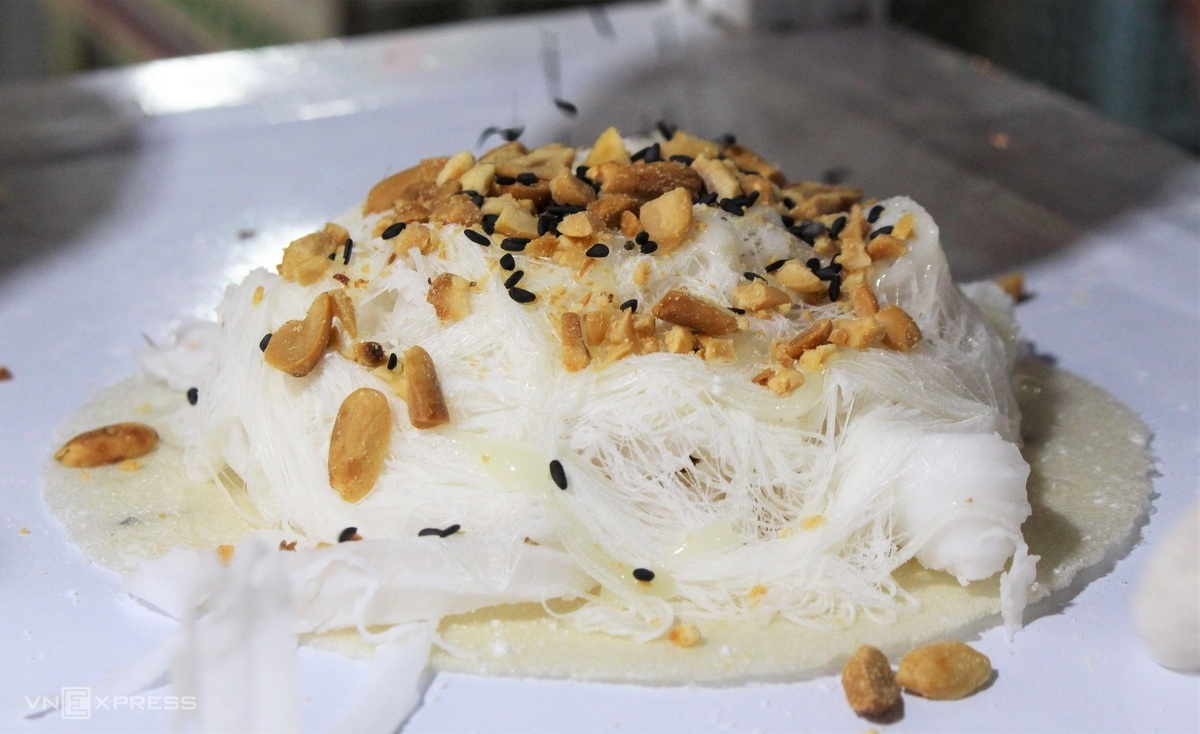 (Photo: VNE)
The sugary candy, topped with peanut, sesame, is another option for those into sweet foods.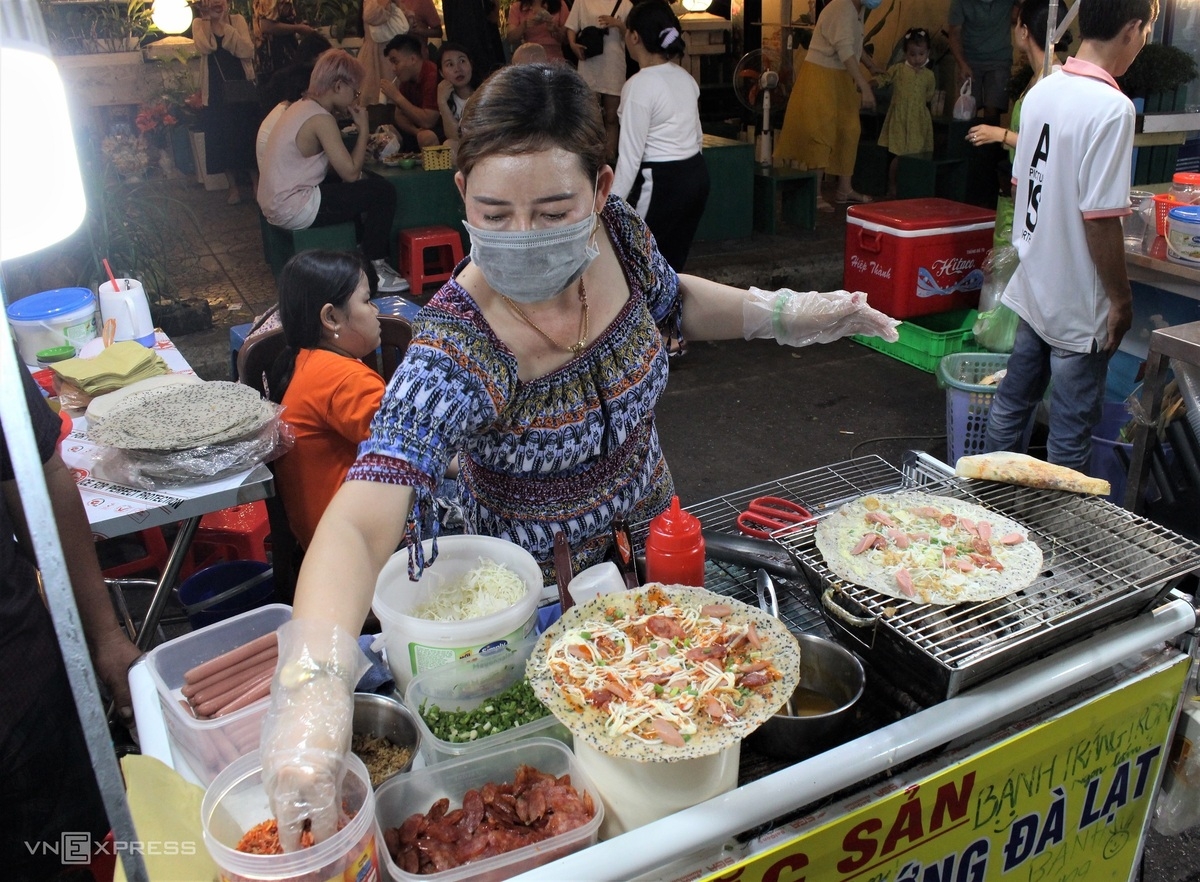 (Photo: VNE)
The so-called Vietnamese pizza is quite ubiquitous across the country. The pancake in Phu Quoc night market, however, boasts its own flavor. The crispy rice paper goes perfectly well with the fillings, which include quail eggs, sausages, ground meat, beef jerky, shallots. Chilli sauce and mayonnaise are added to one's likings.
With only VND 30,000 (US $1.2), you will have an opportunity to savor one of Vietnam's most iconic street foods.
(Photo: VNE)
One serving of steamed rice cake with palm sugar will complete your journey at Phu Quoc night market.
Tastes of Da Lat night market

Da Lat: The Central Highlands city of Da Lat has many things to offer tourists, including breathtaking views, a cool climate, and a bustling night ...