Foreign enterprises provide solutions for emissions removal in Vietnam
Nestlé, Heineken, Unilever recycle wastewater, use renewable energy for production, and reduce emissions into the environment.
Completely eliminating emissions is one of the goals of Nestlé Vietnam, Binu Jacob, general director of Nestlé Vietnam and co-chairman of the Business Council for Vietnam Sustainable Development (VBCSD), said at the 2020 Vietnam Business Forum for Sustainable Developmentlast week, VNExpress reported.
The event was attended by Deputy Prime Minister Vu Duc Dam, officials from several ministries, and executives from businesses who share concerns about sustainable governance, the circular economy, climate change, and public-private partnerships.
"By 2030 the company will not let any activities impact the environment and halve the amount of carbon emissions and achieve complete elimination of emissions by 2050," Binu Jacob said.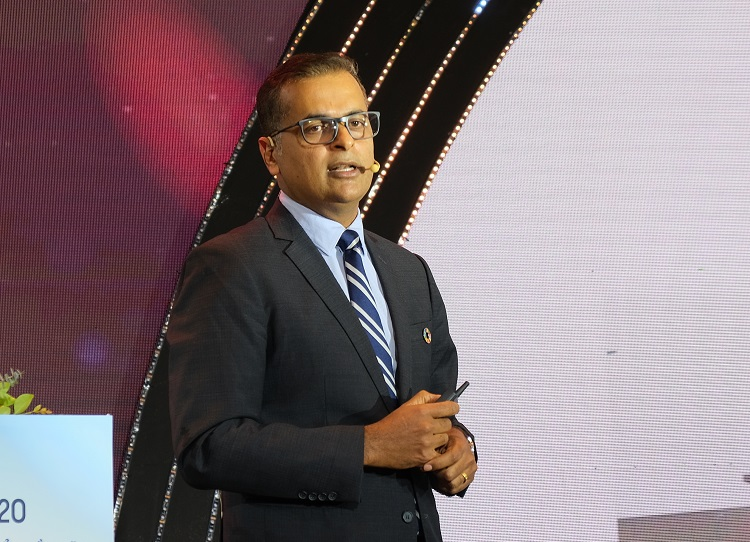 Binu Jacob, general director of Nestlé Vietnam. Photo by Thanh Duong.
He said since 2018 all Nestlé Vietnam factories have stopped discharging effluents thanks to recycling and reusing wastewater and waste.
In 2011 Nestlé's sustainable coffee development project saw the distribution of over 46 million disease-resistant, high-yield seedlings to farmers to replace 46,000 hectares of old coffee plants.
The project has helped reduce the use of irrigation water and chemical fertilizers and pesticides by 40 percent and 20 percent respectively.
The 'Dynamic Vietnam' program has popularized physical exercise among more than 2.5 million children.
Solar power and wind power farm are put into operation in the south-central Ninh Thuan province. Photo: VNA
Holly Bostock, director of foreign affairs, Heineken Vietnam Brewery Co., Ltd., said the company applies a sustainable model named 'Resolve,' which stands for Regenerate, Share, Optimize, Loop, Virtualize, and Exchange.
Heineken converts 99 percent of waste, which almost comes from brewing, for use as animal feed at farms. The company also encourages agents and consumers to reuse bottles and cans at least 20 times.
Do Thai Vuong, vice president of external affairs and sustainable development, Unilever International Vietnam Co., Ltd., said two of the company's factories have been using renewable energy and recycling water for reuse, and do not discharge effluents.
A study by the Vietnam Chamber of Commerce and Industry (VCCI) found that enterprises that apply sustainable development will achieve better business results, higher labor productivity, and better benefits for employees.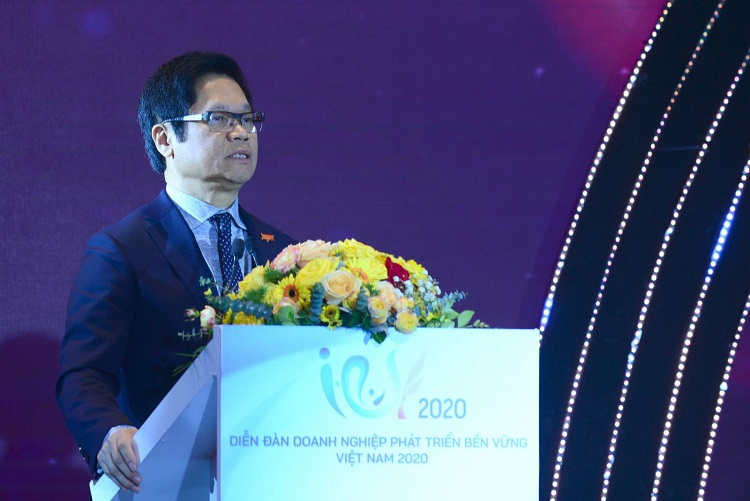 Vu Tien Loc, President of Vietnam Chamber of Commerce and Industry (VCCI). Photo courtesy of VCCI.
"The VCCI will continue to improve the set of indicators for sustainable development to suit all types of businesses, especially small and medium-sized enterprises, and microenterprises," Vu Tien Loc, President of Vietnam Chamber of Commerce and Industry, said.
"Sustainable development must be a top choice for all businesses of all sizes."
In the next decade, he suggested that Vietnam should focus on three strategic breakthroughs: continuing to improve the quality of socialist-oriented market economic mechanisms; fully developing human resources, science-technology, and innovation; and completing modern and synchronous socio-economic infrastructure.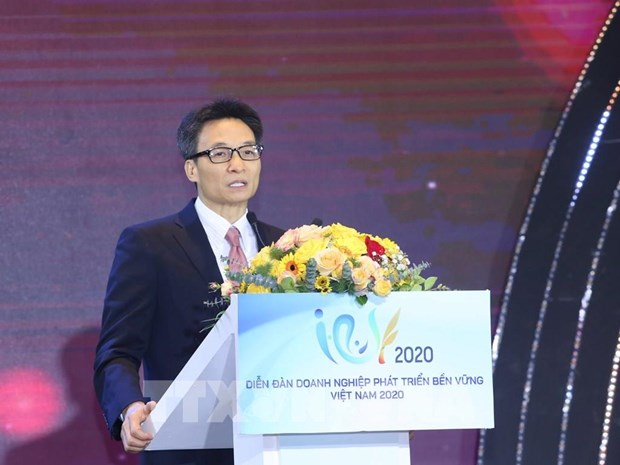 Deputy Prime Minister Vu Duc Dam speaks at the event Photo: VNA
Addressing the gathering, Deputy Prime Minister Vu Duc Dam said that, over the next decade, Vietnam will strive to further fulfill the remaining two of the 19 UN sustainable development goals. The country now ranks 88th out of 193 UN member states, with 17 out of 19 criteria being met, he said, Vietnam News Agency reported.
The Deputy PM noted, however, that Vietnam is now home to 700,000 enterprises but not many are VBCSD members. Few enterprises have registered to implement the Corporate Sustainability Index, he said, urging actions to spread the values of sustainable development.
Economist Nguyen Dinh Cung, a member of the Consulting Group of the National Council on Sustainable Development and Competitiveness Improvement, said that creating a sustainable business community needs the involvement of the entire political system, and major businesses leading the value chain should be the pioneers.