Ambassador of Malaysia to Vietnam Tan Yang Thai
Four Areas that Malaysian Investors are Keen on to Collaborate with Vietnam
"Malaysian investors are keen on future collaboration with Vietnamese counterparts in areas of high potentials, such as agriculture, aquaculture, processed products, and electronic products and components," said H.E. Tan Yang Thai, Ambassador of Malaysia to Vietnam in an interview with the VietnamTimes on the 50th anniversary of Vietnam-Malaysia diplomatic relations (March 30, 1973 – March 30, 2023).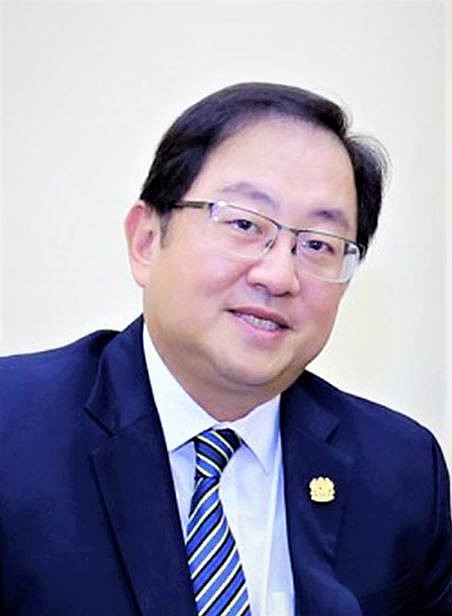 H.E. Tan Yang Thai, Ambassador of Malaysia to Vietnam
- What do you think of the Vietnam-Malaysia relations over the past 50 years?
The relationship between Malaysia and Vietnam was established in 1973 and has grown stronger since then. Vietnam has emerged as one of Malaysia's closest partners, both economically and socially. Both countries have been in the Strategic Partnership since 2015. By the implementation of the Plan of Action (POA) for 2021–2025, both countries are expected to further strengthen the bilateral relations and contribute to sustainable development in various areas. The first POA was held successfully and resulted in tremendous benefits for the two countries.
- In your opinion, what are the most important areas of cooperation between Malaysia and Vietnam going forward?
Malaysia and Vietnam have a long-standing history of cooperation in various fields. Both countries are committed to enhancing regional peace and stability through their active participation in ASEAN and other regional organizations.
Regarding defense and security, cooperation between the two countries enables a more focused and structured framework between the two defense establishments, facilitates the exchange of expertise and training opportunities, enhances the capabilities of both countries' defense forces. This would strengthen the bilateral relationship and contribute to regional security and stability.
In the area of trade and investment, Malaysia's trade with Vietnam in 2022 was valued at USD 19.44 billion, an increase of 16.2% compared to 2021. Vietnam is one of the most attractive destinations for foreign investors because of its thriving economy.
The amount of foreign direct investment flowing into the Vietnamese market has been constantly increasing in recent years. Malaysian investors are keen on future collaboration with Vietnamese counterparts in areas of high potentials, such as agriculture and aquaculture products, Halal products, processed foods, and electronic products and components, which are among the fields that we will be focusing on moving forward.
In terms of people-to-people connections, Vietnam remains an attractive source market for the tourism industry, both in terms of tourist arrivals, and foreign exchange contribution.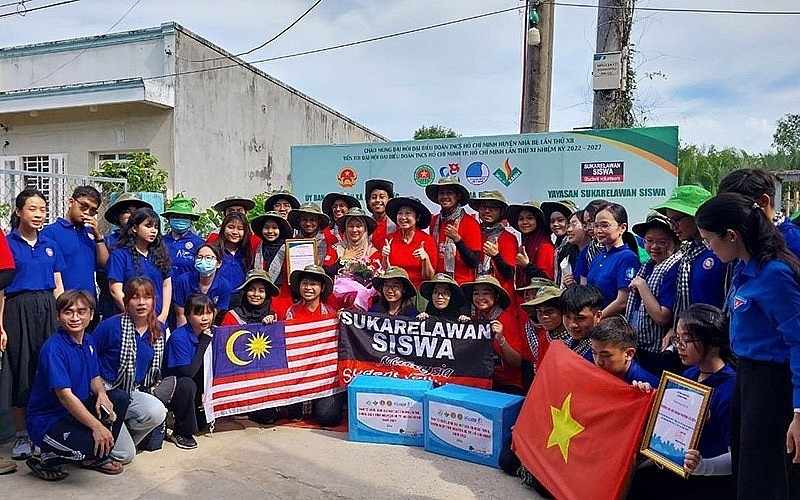 Malaysian students participate in volunteer activities in Vietnam.
- How can Malaysia and Vietnam work together to promote regional stability and prosperity?
Malaysia will be helming the Chairmanship of ASEAN in 2025.
Malaysia would like to offer Vietnam participation in the Malaysian Technical Cooperation Programme (MTCP). The program forms part of the commitment of the Government of Malaysia towards the promotion of technical cooperation among developing countries, strengthening regional and sub-regional cooperation.
Malaysia and Vietnam should take full advantage of the bilateral and multilateral engagement initiatives to boost trade. With Malaysia's recent implementation of the Comprehensive and Progressive Agreement for Trans-Pacific Partnership (CPTPP), trade with Vietnam is expected to increase due to the duty-free treatment that the agreement offers.
Both countries can also take advantage of the Regional Comprehensive Economic Partnership (RCEP) free trade agreement, which was signed during Vietnam's ASEAN Chairmanship in 2020, to strengthen their trade relationships with other members of the Asia-Pacific region.
Thank you, Ambassador!
In 2022, Vietnam was the 12th-largest trading partner for Malaysia. Within ASEAN, Vietnam was Malaysia's fourth-largest trading partner after Singapore, Indonesia, and Thailand. Major exports to Vietnam in 2022 were electronic products, chemicals, petroleum products, metal and machinery, equipment, and parts. Major imports from Vietnam were electronic products, iron and steel, chemical products, textiles, apparel and footwear, and agriculture.