Gemini Monthly Career And Job Horoscope: November, 2021
Gemini Monthly Career And Job Horoscope, November 2021: There is very little of an encouraging nature in the stars this month for your professional prospects. Despite a lot of hard work, there is little likelihood of realizing expected gains.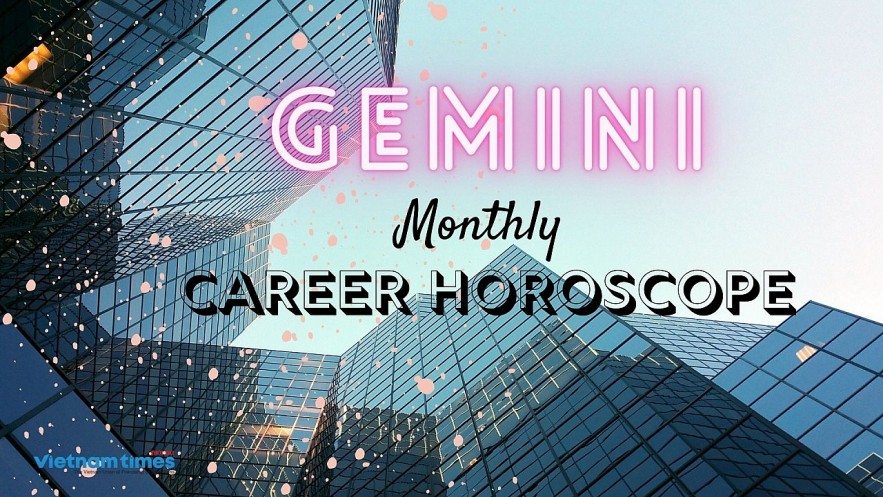 Gemini Monthly Career And Job Horoscope: November, 2021. Photo: vietnamtimes.
Gemini Work Style
Gemini natives are born with a brilliant mind, friendly vibe, and out-of-the-box creativity, hence are in demand on the job front. You never face trouble in getting hired as you are a good conversationalist and outstandingly perform in an interview. You do best when you control your career destiny. Being twins, you need a career or job that allows you to do multitasking and working in different areas. Many of you are entrepreneurs because clocking into a regular job will wear you out mentally. You love diving into multiple projects at a time as all of them interest you.
For you, the office is a place to meet new people, gel with them and socialize even more. You love to talk with colleagues, employees, and superiors. You put your opinions and ideas upfront without any hesitation. You are extremely excited by any kind of creative, strategic or brainstorming activity at the workplace. You simply hate the strict 10 to 7 work scenario and routine tasks. You are extremely moody and will work only when you feel like doing it. You enjoy coffee time with colleagues, gossiping with your close mates on phone or playing puzzles and solving mysteries during work hours. At the same time, you will gear up yourself and finish your task sitting late in the office when you feel like working.
You are always excited to take up a new project and tasks as you love to do new things. You always thrive to perform the task that allows making the most of your learning, knowledge, and resourcefulness. You may not be able to finish the tasks and projects in hand due to your keenness and excitement of handling new things. You get bored easily and are likely to get frustrated while working on the same project, performing a monotonous task, and working in a quiet and sterile office. Hence, you always have an urge for change and may try to finish in-hand projects and monotonous tasks as early as possible. You need to develop consistency and patience in the workplace as changing your job often will not give you success.
You will perform outstandingly in the career that is challenging, requires lots of thinking, problem-solving, and provides mental stimulation.
Career Mantra: I make my own reality
Lessons to be given: multi-tasking, creativity, communication and negotiation skills, versatility
Things you need to learn: patience, focus, determination, consistency, timely decision making
Gemini will usually make their career in fields involving communication, travel and intellectual expressions such as journalism, travel and tourism, media, interpretation, negotiation, linguistics and so on. You are a skillful and tactful negotiator and usually excel in politics and business.
Gemini's keen mind and curiosity make them uniquely suited for professions where they are called on to sort, analyze, and perform multifaceted functions. Their careers need to be mentally stimulating enough to occupy their kinetic intelligence and keep them busy enough to channel their restless energies. This sign's wit and sociability will likely be their strong suit, making jobs where they can communicate, teach, and facilitate understanding between people the best. This could manifest in many professions, especially those where the analysis and translation of details is a key feature.
Like all the air signs, Gemini needs novelty, activity, movement, and space, so will not be content for long in the same location, unless of course, that location is a library full of information to study and absorb! Mercury, and the signs it rules are connected to transportation, so Gemini jobs may involve travel and operating vehicles that get us from point A to point B.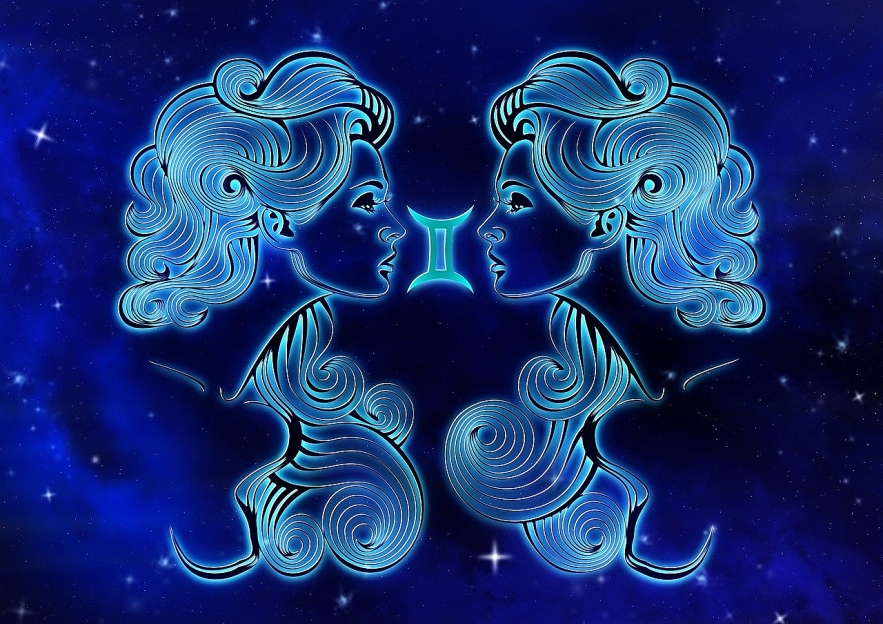 Gemini zodiac sign. Photo: Deccan Herald
The Twins have the opposite problem that most people have, in that they rarely get caught in a rut and need to be motivated. If anything, their workweek needs to have some structure, routine, and downtime scheduled in it to remind these swift-footed folks to ground and recharge.
Since Gemini is ruled by Mercury, the planet of language and communication, a natural vocational fit could be found in language translation. With a strong likelihood that the Gemini native is multi-lingual naturally, they would have great satisfaction in facilitating understanding. Other versions of this talent could also be fulfilled in studying linguistics, as well as speech therapy.
Gemini Monthly Career And Job Horoscope
2021 Gemini horoscope for career fails to bring cheer to professionals in November. Stellar positions are not encouraging and this will result in conflicts in the environment at the workplace. Relationship with colleagues and seniors will be fragile and you fail to stick to your targets. In spite of hard work, financial rewards will be missing. Associating with humanitarian acts for the benefit of society will give you some mental solace. You can also think of improving your professional capabilities through advanced training.
There is very little of an encouraging nature in the stars this month for your professional prospects. Despite a lot of hard work, there is little likelihood of realizing expected gains. In fact, you would find it hard to get things done, with subordinates not being very compliant, and superiors uncooperative. Such leadership qualities as you possess, may not be of much use in carrying out your tasks.
There is some comfort in the fact that association with learned people of spiritual stature would enrich your life to some extent. This interaction may enable some of you to do useful social or religious work. Writers, too, may be able to perform at best at the average level.
There is nothing particularly favorable about the augury from the stars, in so far as your educational endeavours are concerned. Technical students may find themselves working much harder than usual for inferior results. Even the level of skills may be below average. However, there is nothing absolute, but can be set right with a certain amount of determination and the extra effort involved.
Those pursuing languages and journalism would also be affected adversely in a similar manner, as also will people pursuing accountancy of any sort. Those sitting for any competitive examination would do well to go in for extra coaching, since this could be the deciding factor under the circumstances.
No time for yourself and having to work all the time will have you ready to explode at any given moment. Geminis are organized people in their own way, yet in November, you won't be able to do things the way you want them to because you'll be too busy with work.
This will have you feeling very stressed, and you won't be able to relax further. The months presents itself as filled with new opportunities and projects, regardless if you're unemployed or you already have a very good job.
Perseverant and making many efforts, you will feel satisfied with the rewards you're receiving for your work, not to mention you will feel ready to face any new challenge.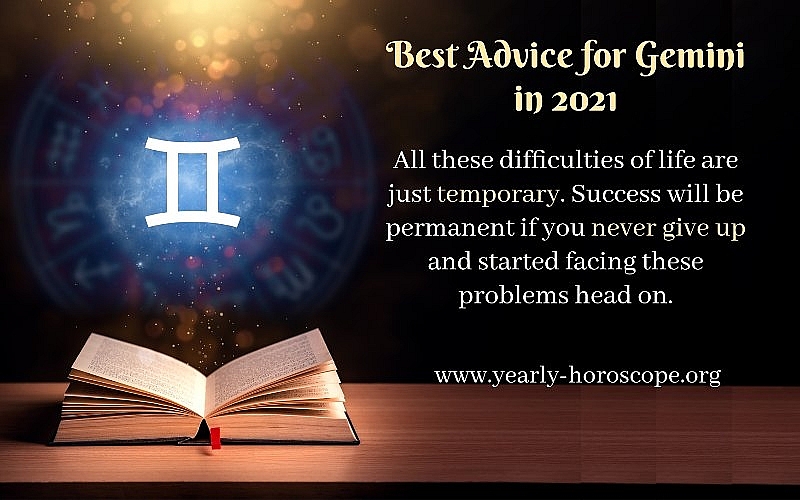 Gemini horoscope. Photo: yearly horoscope
No one can control you. Besides, you're more sensitive than usually. In November, if you don't have the will to take care of your professional and family responsibilities, you will at least transmit the most positive vibes. However, don't allow yourself to be locked in a bubble.
This winter is going to be special for you, even if everyone is less bright than usual. What's the most important is that you don't allow negative thoughts take over your life. Until the 11th, you feel confused about the ideas that cross your mind, but starting with the 19th and around this date, you will receive all the answers you were looking for, which will improve your psychological state of mind. You want to do what you love, to take care of your projects according to what your intuition dictates. This will bring you great success. People are going to admire you for being generous, not to mention your actions will make you proud of yourself.
The Full Moon this month happens in your first house and is quite significant. This is the last little bit of an ecliptic cycle that started all the way back in September of last year. This has been an 18-month long cycle with a significant focus on your identity and self-expression. There's a strong chance you've been remodeling your idea of self, and maybe you even look a lot different than you did when you first started. This is quite the pivotal moment as it marks the end of that reshaping. The question here is, what are you going to do now that you have become this new person? The Eclipse will shine a light on the many Geminis cognitive dissonances that reside within your psyche. This is a time to make the final decision of what gets to stay and what needs to go.
-Best Days Overall: 2, 3, 10, 11, 20, 21, 29, 30
-Most Stressful Days Overall: 1, 6, 7, 12, 13, 14, 27, 28
-Best Days for Career: 5, 12, 13, 14, 23