Grandmother Backpacker Travels 3 Times Across Vietnam by Motorbike
Le Thi Ngoc Oanh travelled with her best friend on 3 long trips across Vietnam by motorcycle, with each trip lasting roughly a month to pursue her passion for exploration and freedom
Oanh used to work as a medical staff at a secondary school in Thu Duc, southern Vietnam. After her two children grew up, she spent her entire summer holidays to make three journeys through the country by motorcylcle over three years.
At first, Oanh's decision met her children's concern and disapproval. To prove she was capable of making the journey, she initially went on short trips on Saturdays and Sundays to get used to travelling on the road and dealing with different circumstances.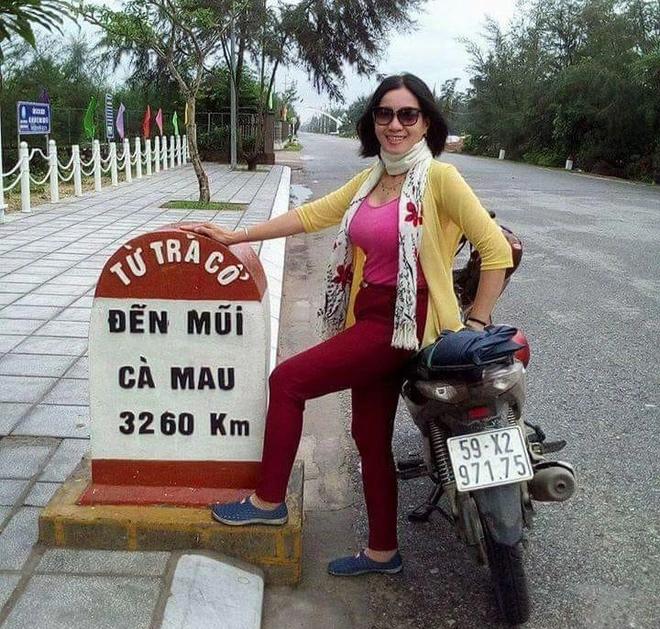 Le Thi Ngoc Oanh with her beloved motorbike. Photo: Dantri
"When the weekend came, I would pack my stuff and tell my kids, 'I will go to Vung Tau for one day, then I will be back', or 'I will travel to Kien Giang tomorrow'. I slowly got addicted after several trips, and decided to ask my best friend for companionship to do our first backpacking across Vietnam in 2016," Oanh said.
Strapping her backpack with clothes, medicines and a road map, Oanh and her best friend began their trips on a Future motorbike. She chose the coastal road, starting from Ho Chi Minh City and going through Ba Ria – Vung Tau, Ninh Thuan, Phu Yen, Da Nang, Ha Tinh to Hanoi, then back to Ho Chi Minh. The trip lasted more than 20 days. During the journey, she visited each famous destinations to explore, take pictures and enjoy seafood specialties.
In the summer in 2017, Oanh continued her journey across Vietnam on her motorbike, but changed the route this time by following Highway 1 straight to Hanoi, then to the Northeast and West of Vietnam. This was also the longest and most memorable trip, lasting a month as she visited almost all the famous tourism destinations in Vietnam.
In her third trip in 2018, Oanh picked up a different route and went on exploring in the Central Highlands and following the Ho Chi Minh trail to Mong Cai in Quang Ninh.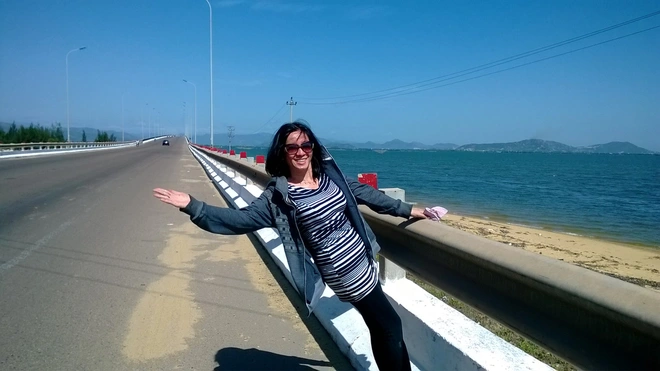 Oanh did "check-in" in Quy Nhon. Photo: Dantri
After the three long trips, she had been to a total of 63 provinces, exploring caves, climbing Yen Tu mountain, visiting places including Huong pagoda, Bai Dinh in Ninh Binh, Dong pagoda in Quang Ninh and experiencing canoe driving in Diep Son Islands in Khanh Hoang.
On her second trip to Hanoi, the Southern woman especially enjoyed sticky rice with mung beans. "I love Hanoi's sticky rice with mung beans. Sticky rice is wrapped in lotus leaves that tastes sweet and delicious, eaten with fried onions. I also bought some to eat on my way back home," she said.
Photo: Dantri
During her journey, the majestic beauty of Vietnam never ceased to impress Oanh, especially the rocky cliffs, hills and hard-working people in the region.
"I was surprised how people plant corn along the cliff, and deeply admire their hard works," she said.
Oanh said to prepare for a convenient trip, the first thing you need is a suitable private transport. You will also need clothes, medicines, and a map in case you are in mountainous areas without wifi.
In each place she travels to, Oanh updates pictures on social media, and attracts her friends and colleague's interest, while becoming an inspiration for their children.
"Vietnam has many beautiful places to discover, and you should visit them while you can. I will keep travelling as long as my health allows me to," she said.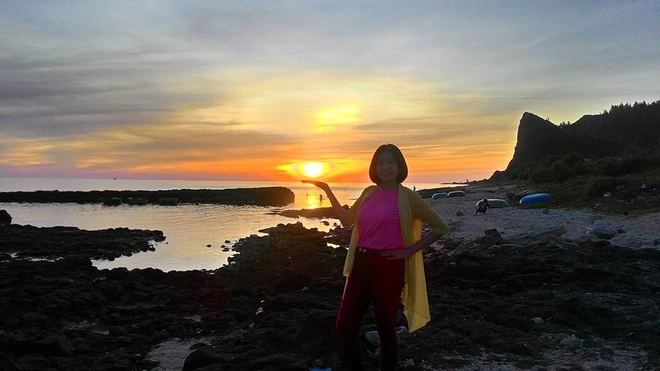 Photo: Dantri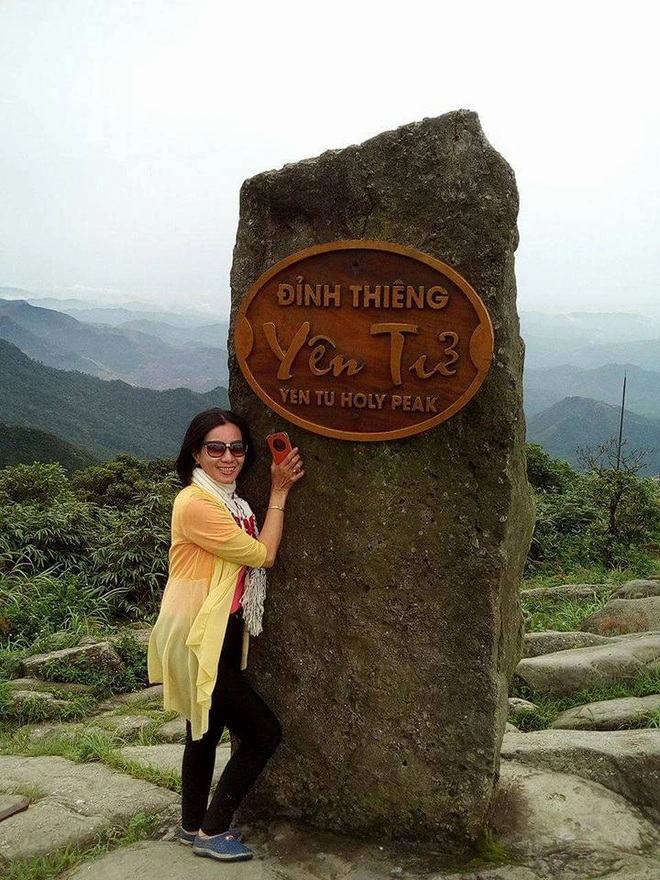 Oanh climbed Yen Tu mountain in Quang Ninh. Photo: Dantri