Green House assists disadvantaged students
Since 2017, a charity-drive known as Green House has been collecting scraps around the Lang Co border station (Phu Loc District, Thua Thien Hue). This charity, set up by local Vietnamese soldiers, have mobilized the participation of restaurants by the sea to support the disadvantaged students as well as to protect the environment.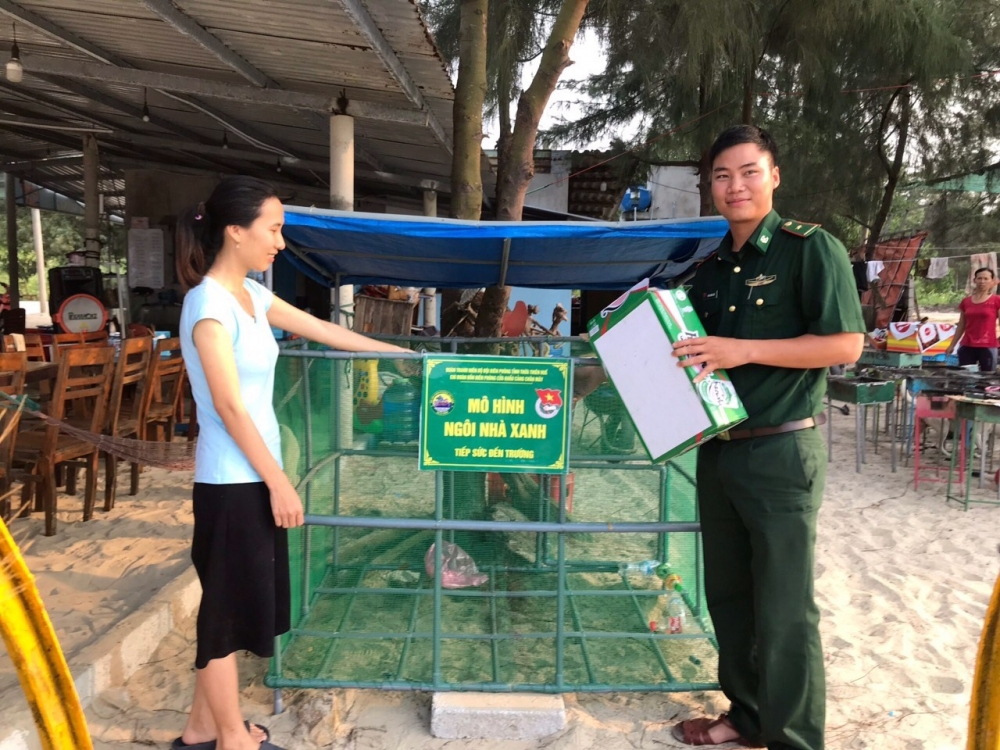 Green House in Lang Co Town, Hue.
Tran Canh, living in Dong Duong village, the owner of Hoang Nhi Quan restaurant, said he has opened the restaurant by Lang Co beach for many years. In 2017, the young soldiers at the Lang Co border station asked for Canh's permission to put the Green House at a corner in his restaurant.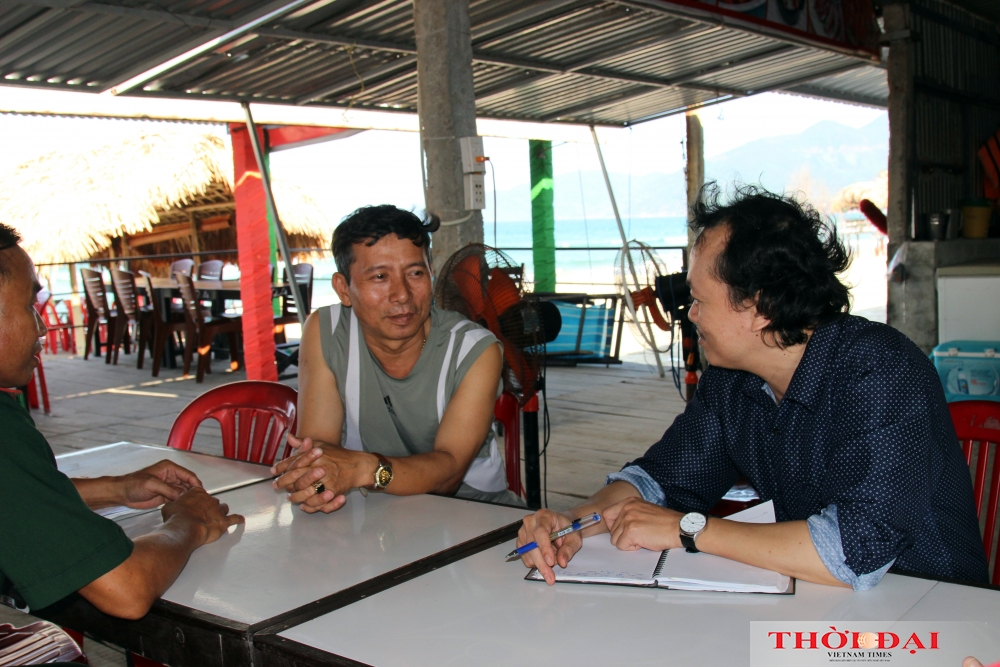 Tran Canh, the owner of Hoang Nhi Quan restaurant shares with reporters. Photo: Thoi Dai
The soldiers explained that it was a model of collecting used beer and soft drink cans to sell for money to assist the disadvantaged students in the province.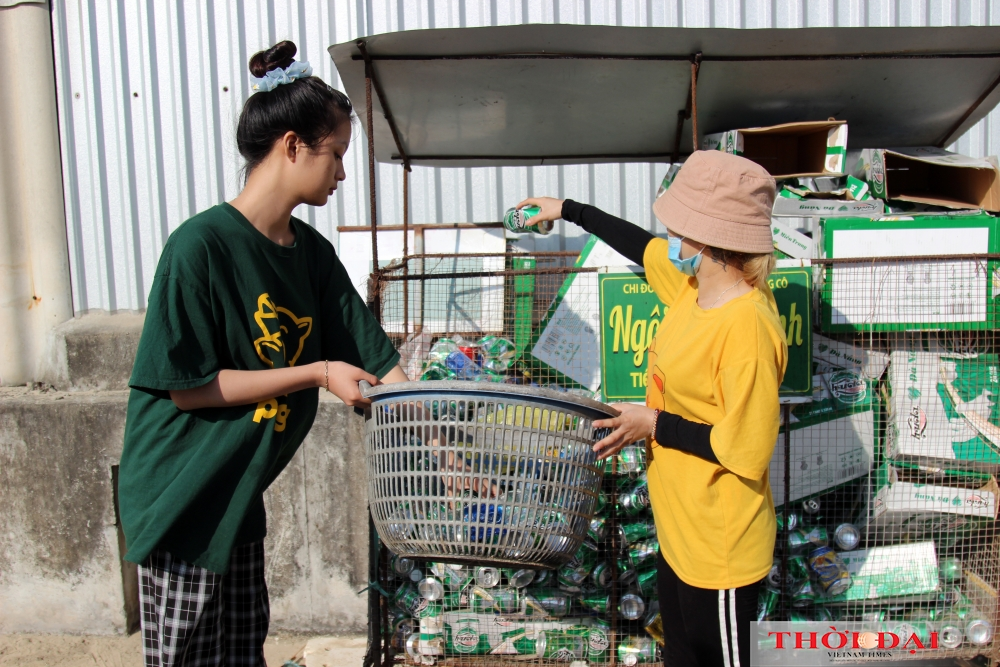 Restaurant employees put beer cans and plastic bottles into "Green House". Photo: Thoi Dai
In 2017, the Secretary of the Youth Union and the Deputy Political Officer of the station Hoang Van Dung took the responsibility of implementing the Green House model.
The Green House model was designed by border guards and made by the welders. It is made from iron and, as the name suggests, is painted green.
Le Thi Hong, a scrap collector, donated VND100,000 ($4.3) every month to the Green House model.
In 2018 summer, 12 bicycles were bought from the amount of money raised by the model and contributions of soldiers. These 12 bicycles along with new books and clothes were presented to the disadvantaged students. After 10 months of implementation, the Green House model has raised more than VND35 million ($1,510) for 80 poor but good students.
The Lang Co border station is currently sponsoring four students. Every month, they receive the support of VND500,000 ( $21.6). In addition, on the occasions of holidays especially the beginning of the school-year, the border guard station has called enterprises and restaurants to donate educational tools for the children.
One scrap collector, Le Thi Hong (57 years old, Lang Co town), donated VND100,000 ($4.3) every month to the Green House model.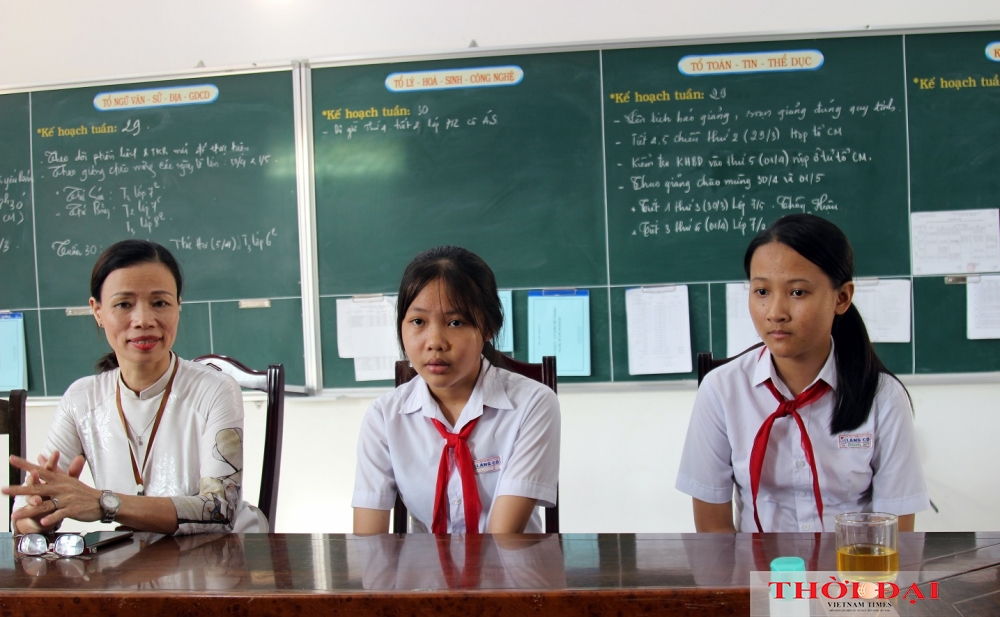 Two students of Lang Co Secondary School, beneficiaries of Green House fund. Photo: Thoi Dai
Hong said her family previously experience hardships so she is sympathetic to the cause. Her husband died and children almost had to drop out of school. In spite of earning a little money from collecting scarp, she wanted to partly contribute to the fund.