Hanoi bans public gatherings of more than 10 people
Responding to a complex pandemic, Hanoi People's Committee Chairman Chu Ngoc Anh has asked agencies and units to stop unnecessary gatherings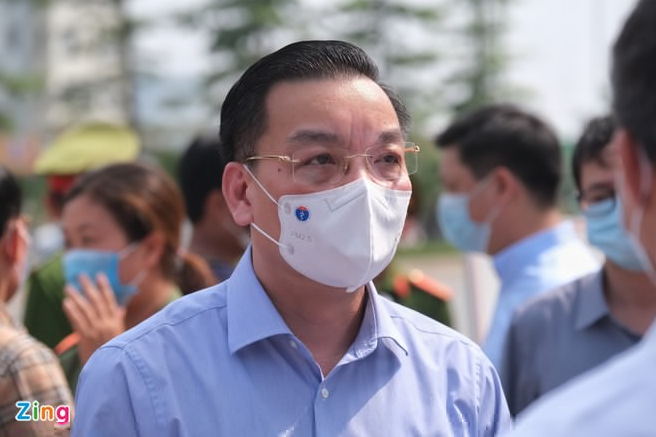 Hanoi People's Committee Chairman Chu Ngoc Anh signed an express directive on strengthening Covid-19 prevention and control in the area. (Photo: Zing News)
On May 11, Hanoi People's Committee Chairman Chu Ngoc Anh signed an express directive on strengthening Covid-19 prevention and control in the area. He also assigned units to review and adjust the pandemic prevention plan to suit current needs, as well as increase capacity in traceability, isolation, testing and treatment.
"Prepare for the situation of a widespread outbreak," he said.
He said heads of district-level and commune-level administrative units had to stay flexible and creative in operating, while "handling situations based on reality." The chairman also called for implementing social lockdown when necessary according to the guidance of the health sector, while not letting the lockdown affect socio-economic development.
The leader also asked agencies and units to stop holding meetings or events that gathered an unnecessarily high number of people. If absolutely necessary, event organizers must have the allowance of the Party committee and local authorities, and in such cases only a maximum of 50% of seats should be filled.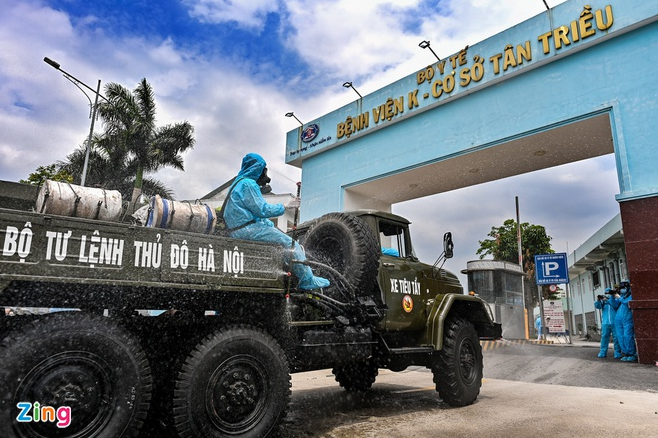 Preparation to fight Covid gains pace. (Photo: Zing News)
Citizens are also asked not to gather in groups of more than 10 people outside of offices, schools, hospitals, and other sites, as well as to strictly implement the 5K message and measures to prevent the pandemic. Heads of all levels, units, and establishments are responsible if any violations occur.
Indoor food and drink shops must ensure a minimum seating distance of 2 meters. Food and drink establishments around hospitals are only allowed to sell takeaway goods. Particularly, F&B establishments around the Central Tropical Hospital Unit 2 and Hospital K at Tan Trieu Campus.
Currently, 26 provinces and cities have recorded people infected with Covid-19. Hanoi is the locality with the highest number of patients in the country, with many large outbreaks, and multiple sources of transmission.
The city has asked people not to leave their homes in non-necessary situations, to make medical declarations, wear masks when going out, and to keep a minimum distance of 1 meter when communicating with each other.