Hanoi's air quality stands at dangerous level this morning
With the average AQI index of 269, Hanoi is among the top 3 most polluted cities in the world and this situation is predicted to take place in the next few days.
Video by Zing News
At 7 am, the average AQI index of Hanoi is 269, making it become the third polluted city in the world after the two capitals of Afghanistan and Kyrgyzstan. Most of the city is engulfed in fog. Dirt combined with haze reduces visibility and some pedestrians may experience eye discomfort without wearing glasses or face masks, Zing News reported.
The PamAir application also shows that the air quality in Hanoi is dangerous for human health.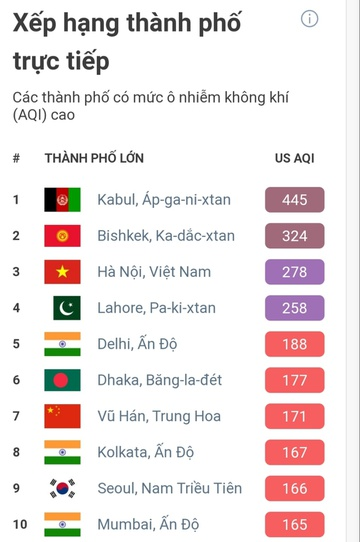 Hanoi is among the top 3 most polluted cities in the world at 7 a.m this morning. Photo: Airvisual
The most polluted districts in Hanoi are Long Bien, Hoan Kiem, and Hai Ba Trung with the AQI index sometimes exceeds 400. Compared to December 10, AQI increases dramatically not only in these districts but also in other locations in the city.
Previously, Hanoi went through pollution in the autumn-winter, but the AQI index only stood at the hazardous threshold. As recommended, the API index of more than 300 indicates the extremely dangerous pollution level which can cause serious effects on human health when they are on the streets or participate in outdoor activities.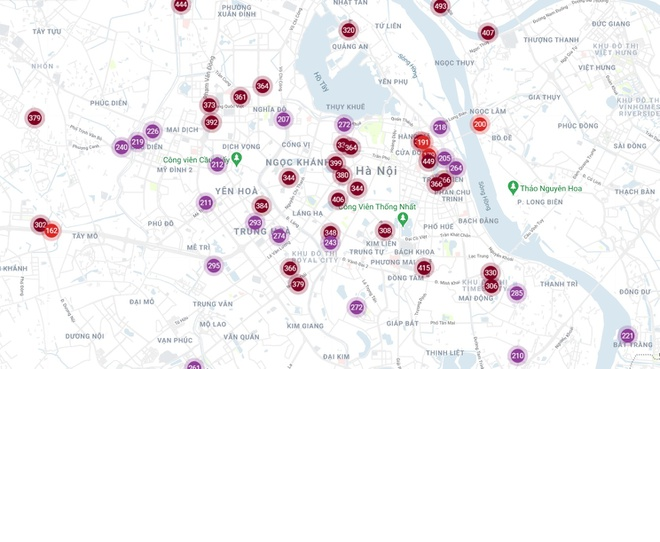 The air quality index reaches unhealthy level. Photo: PamAir
Dr. Hoang Duong Tung - President of the Vietnam Clean Air Network, the air quality in Hanoi is heavily polluted due to the impact of the inversion of heat. Specifically, the weather in the past few days is relatively mild, the difference between day and night temperatures is quite big and the dirt in the air is difficult to diffuse up so citizens may feel uncomfortable at night or early morning.
Tung added that the weather is not the only reason leading to pollution, but emissions from vehicles and construction work also contribute to this situation.
"Dust actually still exists because emission sources have not been minimized. On strongly windy days, dirt is diffused up to high, creating fresh air. Meanwhile, on days with no winds, dirt is compressed into the city space, causing pollution", he explained, adding that in upcoming days, Hanoi is predicted to suffer from pollution.
In terms of measures to mitigate air pollution, Tung said that the capital city needs to take more drastic measures in reducing emissions from traffic and construction work.
Air pollution issues are hardly new in Vietnam, especially in urban areas. Authorities have blamed low air quality on large-scale construction, the high rate of personal vehicles and heavy industry, including steelworks, cement factories and coal-fired plants.
Hazardous air quality in Vietnam amounted to losses between $10.82-13.63 billion a year, or 4-5 percent of Vietnam's GDP, said Associate Professor Dinh Duc Truong, head of the National Economics University's Department of Environment, Climate Change, and Urban Studies, at a January conference.
Vietnamese Herbal Tea
To join in the celebration of International Children's Day on June 1st , Mr. David Riddle, CEO of Tan Hiep Phat Group and staff members have visited households of children orphaned by COVID-19 pandemic in Ho Chi Minh City to offer encouragement and presents.
June 01, 2023 | 15:04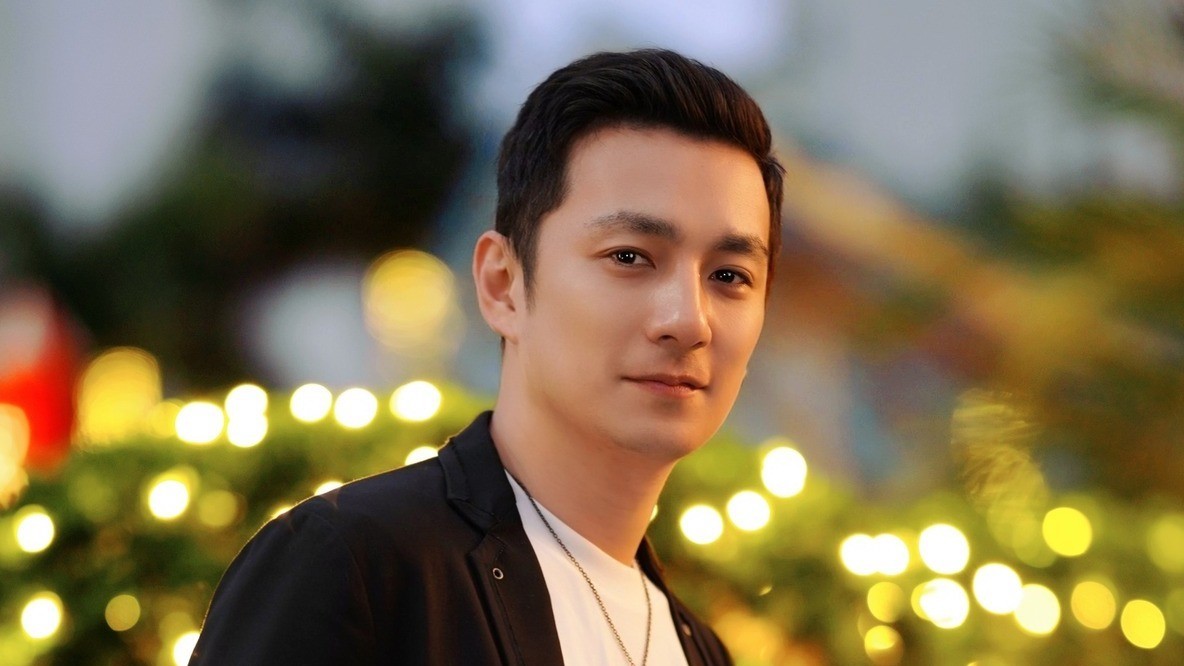 Expats in Vietnam
As they gain internet fame through Vietnam-related content across different platforms like YouTube, Facebook and streaming sites, many expats formed a community whom share the same love and interest for the foreign land.
June 01, 2023 | 14:29
Viet's Home
The handovers promote the ability to mobilize synergy under the motto "4 on the spot" to perform better and more effectively the task of responding to natural disasters and disasters, ensuring safety for the communities in Nghe An province.
June 01, 2023 | 14:18
Viet's Home
While the Hallyu movement has won Korean pop culture fanciest positions in global entertainment charts, two museums in Vietnam and South Korea are attempting to bring a "more comprehensive and in-depth" glimpse of Korean daily life to audiences in Hanoi.
June 01, 2023 | 10:49