Health Minister: Covid-19 situation very alarming
The current wave is more complicated and contagious than previous ones, given multiple epicenters, infection sources and mutated variants.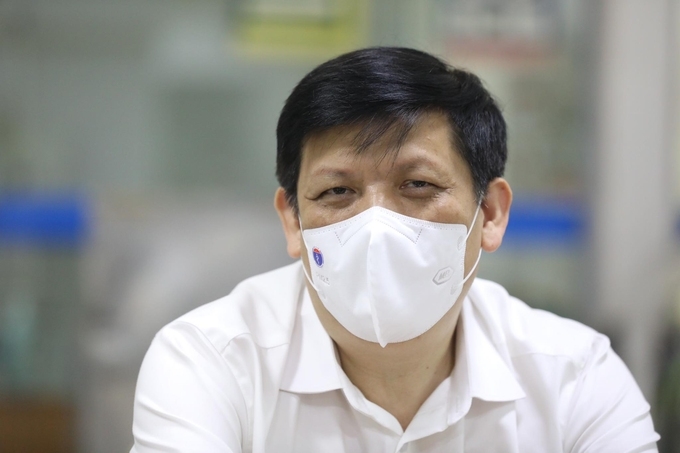 Health Minister Nguyen Thanh Long (Photo: VNE)
A series of complex factors, including several outbreaks, multiple variants and people being lax, are contributing to Vietnam's fourth Covid wave being extemely difficult to contain.
"It will be harder to evaluate the extent of the pandemic and control it in the coming time. There might be more epicenters with undetected sources," Health Minister Nguyen Thanh Long said on May 7. "Localities should not drop their guard."
The minister tasked all localities with improving Covid-19 testing capacity and preparing human resources and logistics for all possible scenarios. Medical facilities must widen their screening among vulnerable individuals, especially those in emergency and hemodialysis departments.
He also called for residents to visit local instead of central hospitals where possible, citing the infection risk in central facilities as higher. The Ministry of Health has been using a tele-health system to give distant medical guidance to grassroots organizations.
In terms of quarantine, only those facilities that meet the health ministry's criteria are eligible for admission.
"We are in a very alarming situation," Long warned, requesting all provinces and cities to activate their entire anti-pandemic system.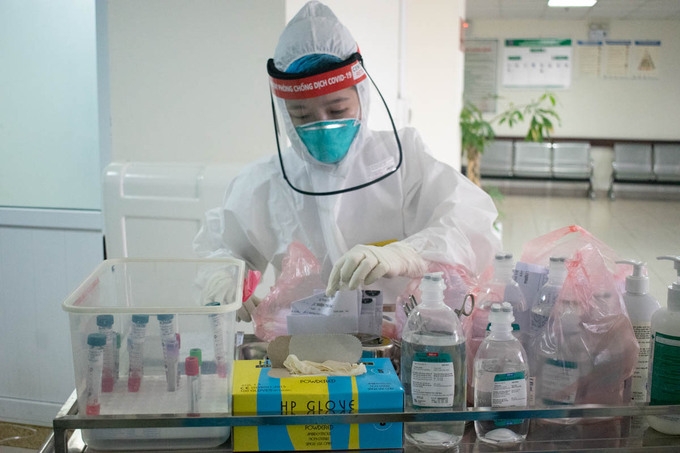 Medical staff preparing for sample testing at National hospital for Tropical Diseases (Photo: VNE)
Prime Minister Pham Minh Chinh on May 5 stated that Vietnam should change its anti-pandemic approach from one of defense to proactive fight. The change of approach plans, perspectives and command has been evaluated as necessary, with basic guidelines being created for relevant agencies.
The PM also tasked Covid-19 Prevention and Control Steering Committees at all levels to both use and adapt the anti-pandemic lessons Vietnam has learned in the past year. He said that the virus was mutating to more contagious variants and that people were lowering their guard.
"All localities must stay alert, and respond to unexpected situations in flexible and creative ways," Chinh said at the regular government meeting.
The government leader went on to request the speeding up of vaccine imports and mass inoculation, with frontline workers prioritized. Technological advances should be utilized, he added.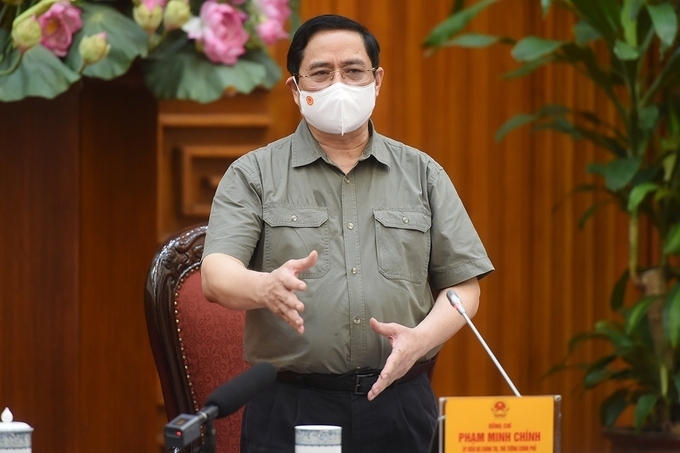 Prime Minister Pham Minh Chinh at the meeting (Photo: VNE)
The health ministry was tasked with modeling possible pandemic scenarios and corresponding solutions to effectively contain the virus and ensure socio-economic development. Units should proactively propose policies to support people affected by the pandemic, especially the lower classes.
Meanwhile, Vietnamese at home and abroad have been requested to voluntarily observe preventive protocols, especially masks mandates and social distancing orders.
Vietnam has reported 176 cases since April 29 when the latest wave began. To date, Hanoi has reported 72 new cases, the highest among the 19 localities affected. Bac Ninh and Vinh Phuc have confirmed 26 cases each.
Until April 29, Vietnam had gone for more than one month without recording any new locally-transmitted cases of Covid-19.