How Much is Lionel Messi's Expected Salary at PSG after Leaving Barcelona?
Messi is widely expected to sign for Paris Saint-Germain in the coming days, with an annual net salary forecast to reach US$ 47 million.
A contract with for PSG a 'possibility' after Barcelona exit
A move to Paris would reunite Messi, 34, with his close friend Neymar with whom he played at Barcelona, according to Al Jazeera.
However, Messi said that "nothing has been signed with anyone" and insisted that a photo that made waves on social media in recent days of him on holiday with PSG stars including Neymar and Angel Di Maria was "just a photo".
Lionel Messi. Photo: The Athletic
He said there was no question of his having engineered a path to the Parc des Princes, adding that there had been interest from other clubs.
"When the press release [of his departure] was published, I received a lot of calls from interested clubs," he told reporters who applauded him for several minutes as he took the stage at the start of the press conference.
"For the moment nothing is arranged but, yes, we are in discussion."
According to Le Parisien, an agreement between PSG and the Argentinian could take place as early as later on Sunday.
Messi's expected salary at Paris Saint-Germain (PSG)
French sports daily L'Equipe forecast a "record contract" of three years, "with an annual net salary of 40 million euros ($47m)".
Messi could sign for two seasons, plus an optional one.
The Spanish press adds that the quadruple winner of the Champions League could receive a signing bonus of 30 million euros ($35.3m).
In news that shocked the world on Thursday, Barcelona announced that Lionel Messi's two-decade stay at Barcelona was over after "financial and structural obstacles" prevented the Argentine from signing a new deal.
A statement on the Catalan giants' official website said: "Despite FC Barcelona and Lionel Messi having reached an agreement and the clear intention of both parties to sign a new contract today, this cannot happen because of financial and structural obstacles (Spanish Liga regulations).
"As a result of this situation, Messi shall not be staying on at FC Barcelona."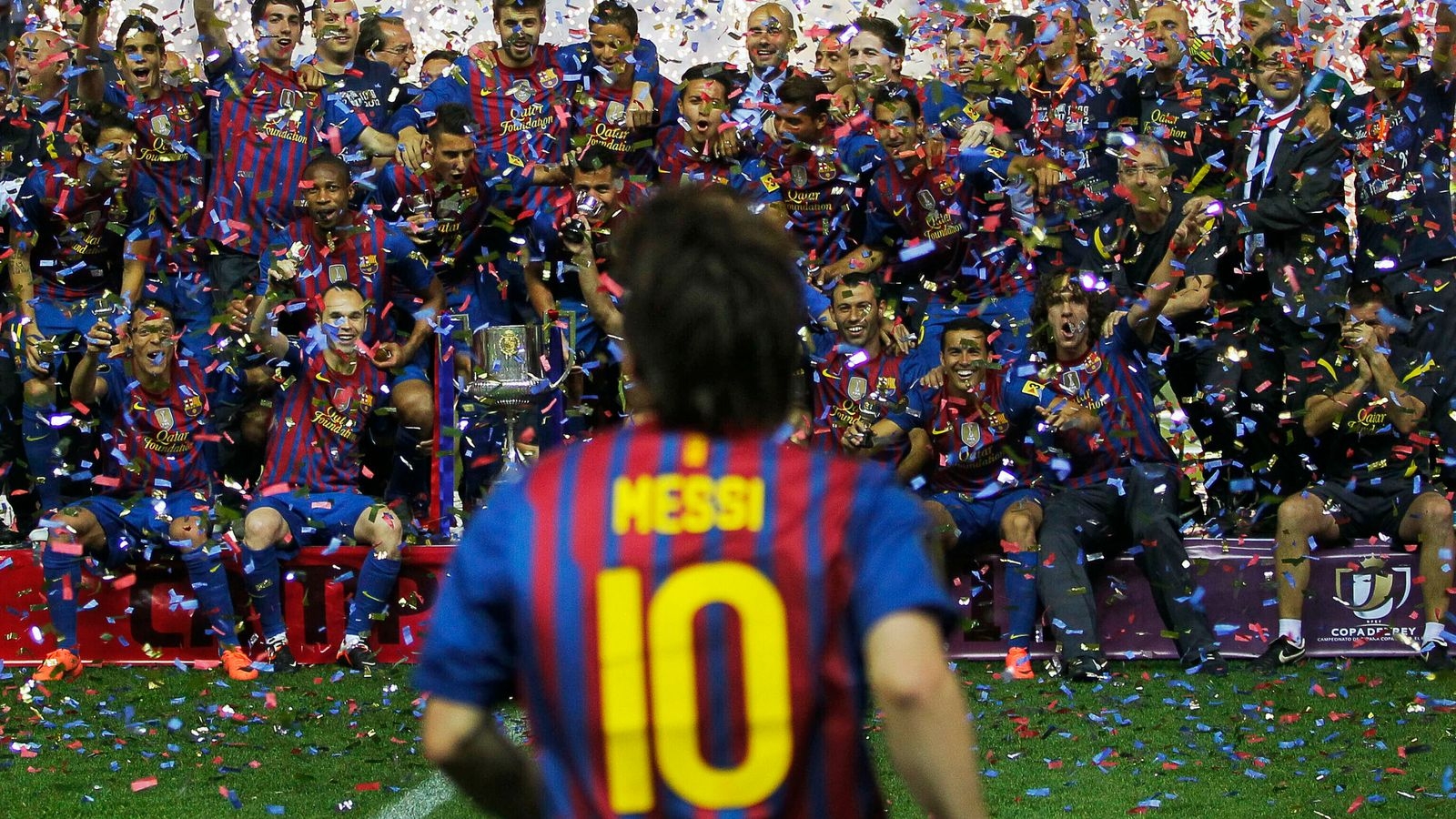 "Both parties deeply regret that the wishes of the player and the club will ultimately not be fulfilled.
"FC Barcelona wholeheartedly expresses its gratitude to the player for his contribution to the aggrandisement of the club and wishes him all the very best for the future in his personal and professional life."
As reported by The Athletic, Barca president Joan Laporta gave a press conference on Friday morning where he declared the talks over extending Messi's 21-year stay with the club were "over".
Who to blame for Messi's Barcelona exit?
Lionel Messi has directed the blame for his Barcelona departure at LaLiga.
The 34-year-old made the accusation during his farewell press conference on Sunday.
According to him, he was all set to sign a contract extension to stay at the Camp Nou.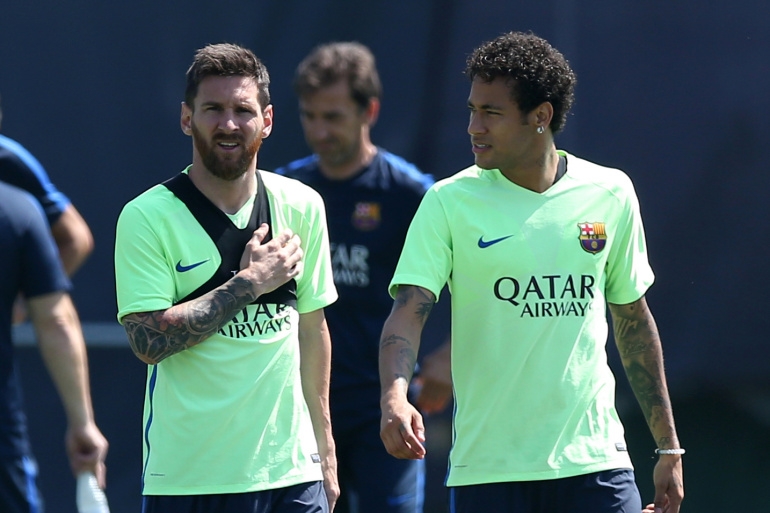 A file photo showing Messi and Neymar at a Barcelona training session. Photo: Reuters
But when he returned from his holidays, Barca president Joan Laporta informed him a deal was no longer possible because of the league's restrictions.
"There was no problem with Barcelona, really. I was okay with the club on every detail.
"We had an agreement on everything, I was convinced to stay at Barça. But it was not possible because of Liga rules," Messi said.
Messi is widely expected to sign for Paris Saint-Germain in the coming days, Daily Post reported.