Top 6 Candidates To Be La Liga's Next Big Star With No Messi
The new La Liga season began under uncertainty this weekend without flagbearer Lionel Messi, whose unexpected departure to Paris St German is raising a big question: Who is the star of the La Liga now?
For years, LaLiga Santander had the privilege of being the home of Messi and Cristiano Ronaldo, the top two players on the planet at the time and two of the best ever competing for the title on opposing sides of one of football's biggest rivalries.
Messi's unexpected departure to Paris St Germain has left a gaping hole in Barcelona's squad as they contemplate a future without their record scorer, appearance maker and most decorated player, who they had built their team around for so long. His departure is also set to harm the club's already frail financial situation further, with marketing consultant Brand Finance saying the club's value could drop by up to 11%.
La Liga's status as one of the world's top leagues will also take a hit, with the value of their television rights set to fall and future sponsorship deals also likely to be reduced without the world's most famous player.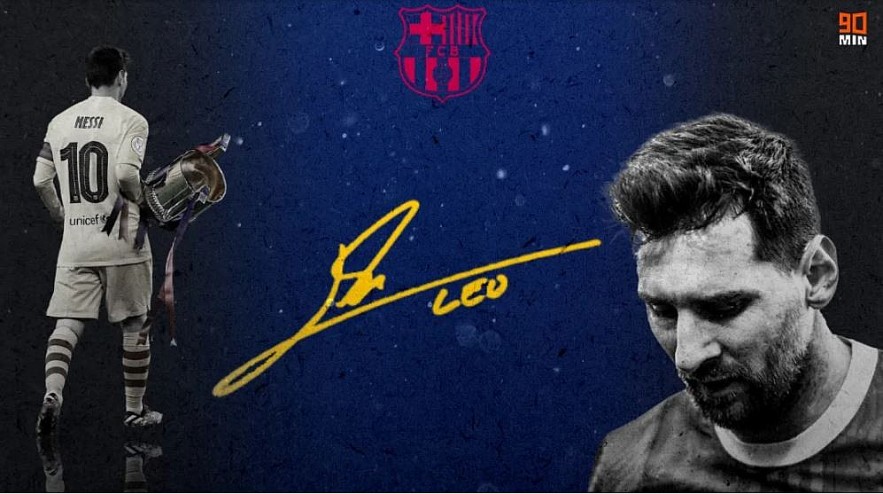 Messi left Barcelona. Photo: 90min.
The league used to be renowned for the compelling duel between Messi and Cristiano Ronaldo for the title of the world's best player and the Argentine was left with little competition when the Portuguese left Real Madrid for Juventus in 2018. Real forward Karim Benzema, Atletico Madrid's Luis Suarez and Barcelona's Antoine Griezmann are now the league's best-known players. Let's take a look at some of the candidates to be La Liga's next big star:
Karim Benzema, still lethal
The French striker has taken on a greater burden of goalscoring in the post-Cristiano era in Madrid and he has raised his all-around game as well, becoming a more complete player. At 33 years old, Benzema remains one of, if not the, best No.9 in world football.
There is something about Benzema that prevents him from commanding the respect his talent deserves, as reported by givemesport. Perhaps it's because he's set such a high standard for so long. Perhaps it's because he's spent large periods of his career in the shadow of a more household name, such as Cristiano Ronaldo during his time at Real Madrid.
Many theories have been offered to explain why his talent seems so unappreciated, and it's about time some respect was put on his name. After all, this is a centre-forward who has won four Champions Leagues, three La Ligas and four Ligue 1 titles.
He's also been named France's Footballer of the Year on three occasions and racked up 423 goal contributions (279 goals and 133 assists) in 559 outings for Real Madrid - arguably the most prestigious club in world football.
What the numbers cannot reveal, though, is Benzema's sheer intuitive genius. Aside from being a clinical goal scorer, the 33-year-old is one of the most audacious flair forwards on the planet, providing tricks and flicks to link the play and bamboozle his opponents. Regardless of how tight the situation is, Benzema has all the necessary tools to navigate his way out of it.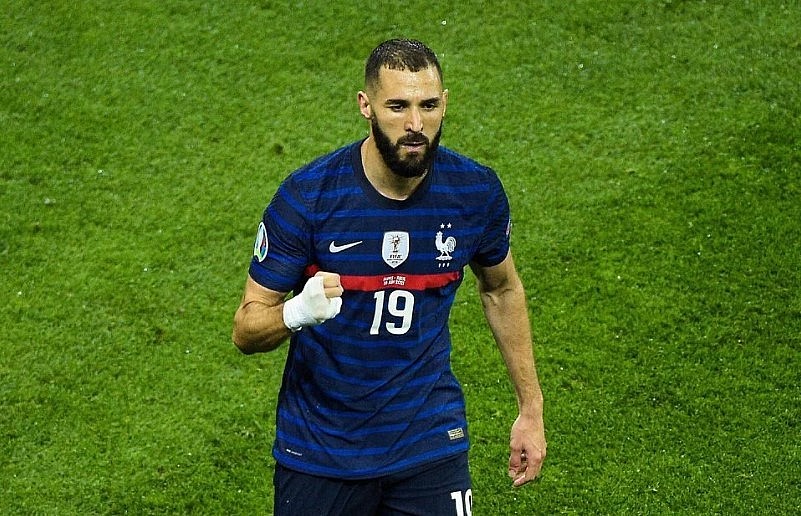 Karim Benzema. Photo: givemesport.
Antoine Griezmann, without Messi's shadow
Barcelona manager Ronald Koeman is confident the team will cope after the exit of Lionel Messi - and suggested Antoine Griezmann could step up in his place.
According to Daily Mail, Despite Messi's exit, Koeman insists that he is looking forward to the upcoming campaign and feels the squad have the quality to challenge in LaLiga without the Argentine's presence. The Argentine's departure looks set to leave a big hole in Barcelona's attack but Koeman has suggested that Antoine Griezmann can replace Messi.
'It is important to have the best, but we don't change our ideas or the way we play either. Griezmann has played in his position and he has done well.'
The Frenchman has endured a difficult time since he moved to the Nou Camp from Atletico Madrid in 2019 - struggling to link up with Messi and receiving criticism from the fans, although he managed a total of 20 goals from 51 games in all competitions last season. The forward was met by a group of angry supporters on his way into training last week as they yelled: 'It's your fault Messi is gone'.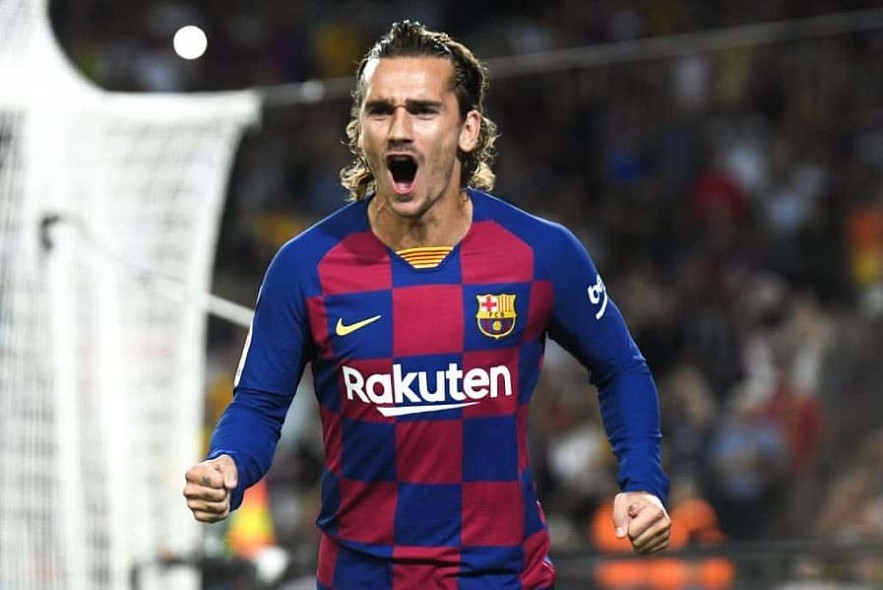 Antoine Griezmann. Photo: ourcoffeewithacause.
Luis Suarez, the champion striker
While Suarez was susceptible to the odd woeful performance in his final years at Barcelona, he was still the club's second-most prolific player in front of goal behind Messi. He netted more than 20 goals in all six of his seasons in Catalonia, including a breathtaking 59-goal campaign in 2015/16 which saw him win the coveted European Golden Shoe award.
Overall, Suarez scored 198 times for the Blaugrana in just 283 appearances in all competitions, making him the third highest scorer in the club's history. He certainly deserved far more respect than he received from those in positions of power at Barcelona last summer.
The Uruguayan's goals helped fire underdogs Atleti to the LaLiga Santander title last season and he will be keen to prove his quality once again as the Colchoneros look to defend their crown. Suarez made his doubters eat their words in 2020-21, showing he's a no.9 worthy of the champions.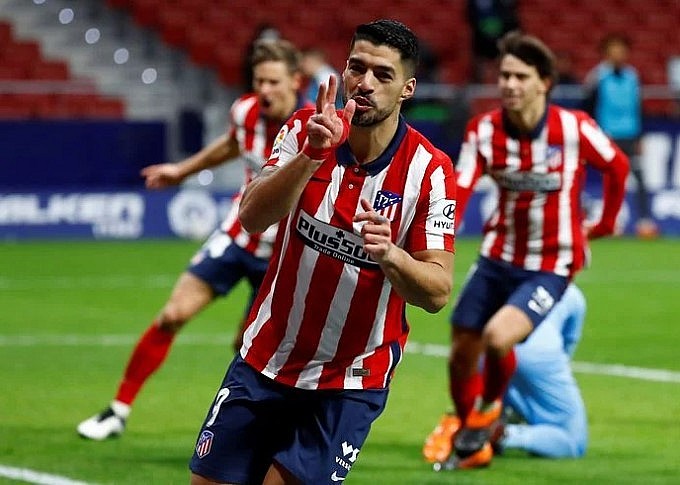 Luis Suarez. Photo: givemesport.
Eden Hazard, last chance saloon
The Belgian winger is arguably one of the biggest names in LaLiga and that is what justifies his inclusion here; not what he has done, but what he might yet do in a white shirt. The former Chelsea man has been plagued by injury in the last two years, but it could finally be time for him to show LaLiga Santander what he can do. If he can rediscover his best, it could be devastating for the rest of LaLiga.
The expectation on the Dutch forward increased tenfold when Messi jetted off to Paris and the Blaugrana will need him to live up to that and deliver, particularly in terms of goals, if they are to transition somewhat smoothly into the post-Leo era.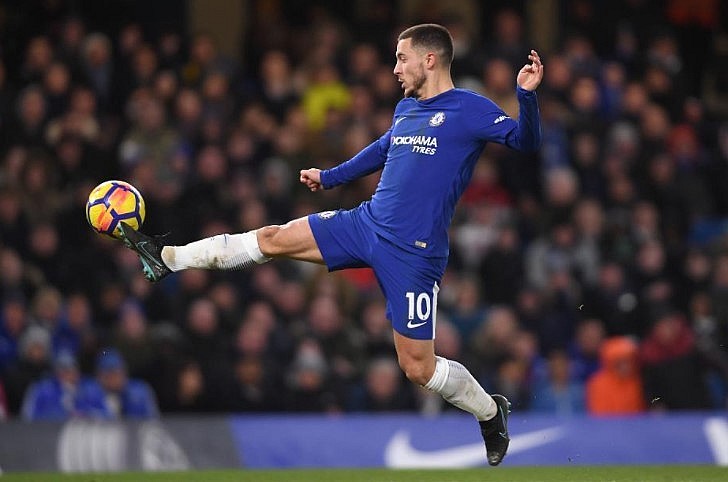 Eden Hazard. Photo: premierleague.
David Alaba, the new Ramos
Real Madrid have seen Ramos depart for Paris Saint-Germain after 16 years at the club while Raphael Varane has been sold to Manchester United. The heart of their defence has been ripped out and only one new signing has come in, with Alaba joining from Bayern Munich under freedom of contract.
The 29-year-old penned a five-year deal having opted to leave Bayern at the end of a glittering 11-year spell in the German giants' first team.
Alaba, who will wear the number four jersey vacated by Ramos, can play at left-back and in midfield but expect the Austrian to start in central defence in Carlo Ancelotti's team as they seek to reclaim the title from city rivals Atletico.
After Sergio Ramos' departure for Paris Saint-Germain, the versatile Austrian will be Real Madrid's no.4 this season. Alaba arrives with a big reputation and bags of big-stage experience. His task is to lead Los Blancos to success.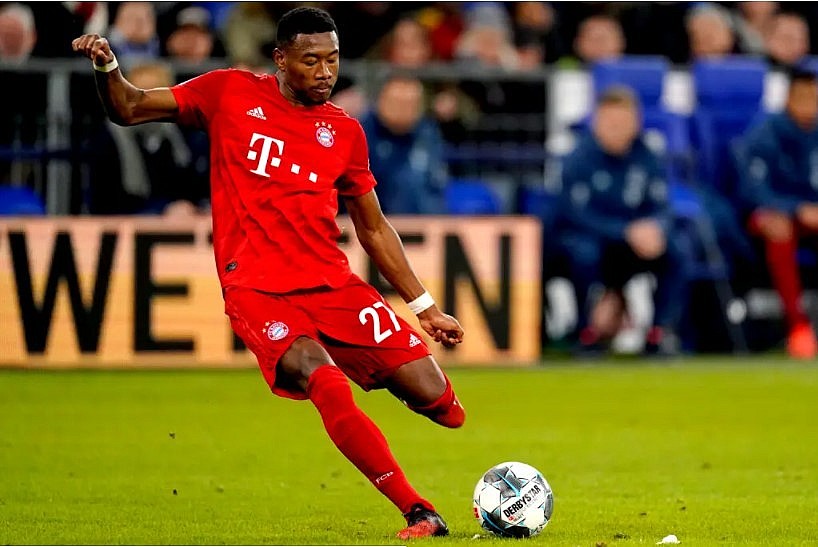 David Alaba. Photo: vanguard.
Memphis Depay, a prolific goal-scorer
With Messi gone, it is time for Barcelona to rebuild somehow. They had made several signings before it became clear they could not keep the Argentinian genius, with Depay arriving under freedom of contract after his deal with Lyon expired.
The 27-year-old Dutchman has the personality to make an impact at a super club, even if his spell at Manchester United between 2015 and 2017 was a disappointment, newindianexpress reported.
At Lyon he was a prolific goal-scorer, including netting 20 times in Ligue 1 last season, and now he is reunited with Ronald Koeman, his former coach at international level, after signing a two-year contract. He marked his arrival with a goal in a 3-0 friendly win over Juventus last weekend.
Barca were told they could not register any new signings until they had complied with La Liga's strict salary cap rules -- the reason they had to let Messi go - but they were confident of being able to field Depay from the off.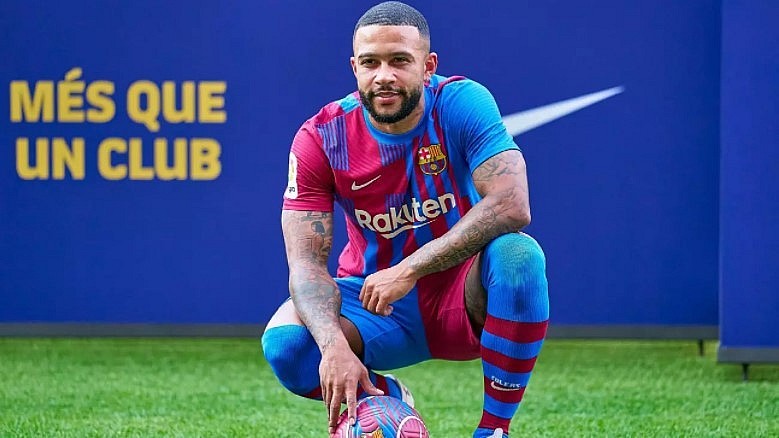 Memphis Depay. Photo: lapelotita.