How To Make Crispy Potato Chips?
With simple ingredients and cooking methods, you can make your own delicious snacks for children at home.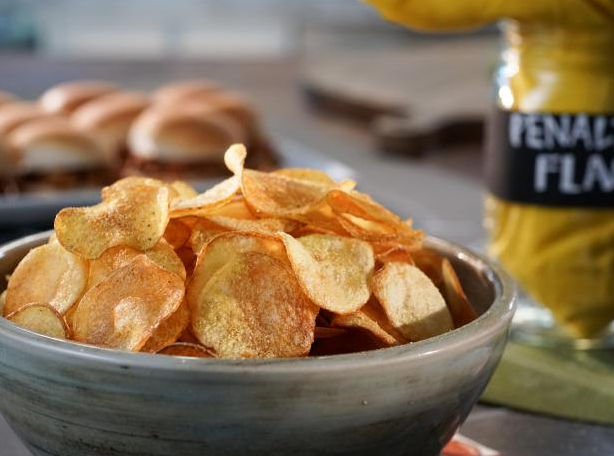 Photo: Food Network
Ingredients
4-5 potatoes
Salt
Cooking oil
Turmeric powder or fresh turmeric (for nice yellow color)
Seasoning: Sugar, soup powder, chili powder, garlic powder.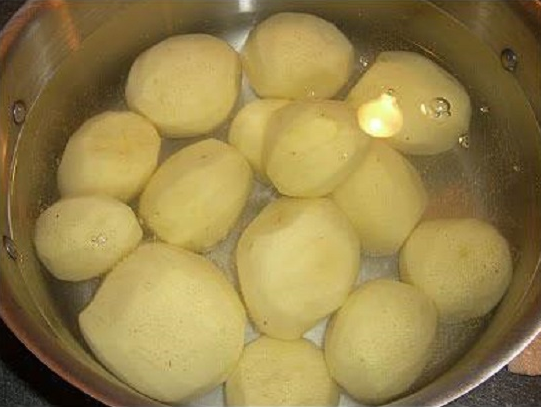 Photo: Toi Nay An Gi
Cooking Instruction
Peel and thinly sliced potatoes or cut them into any shape you like, then soaked them in saltwater.
Wash the potatoes several times to get rid of salt water, helping them be more crispy when frying.
If you want the chips to have a beautiful yellow color, mix a little turmeric powder or crushed fresh turmeric in boiling water and soak the potatoes in. After 1-2 minutes, take the potatoes out, and wash them with cold water. If you like the original color of the potato, you can skip this step.
Leave the potatoes to dry completely.
Deep fry them in hot oil until they turn golden and crispy.
If you want to keep the chips crispy for a long time, you should fry them twice. After the first fry, take the potatoes out and let them cool down, then fry the second time until they turn golden brown.
Take the potatoes out and let the oil drain.
Mix 1 teaspoon of chili powder, 1 teaspoon of seasoning powder, 2 tablespoons of sugar, 1/2 teaspoon of garlic powder, 1 teaspoon of coriander leaves then sprinkle the mixture on the potatoes.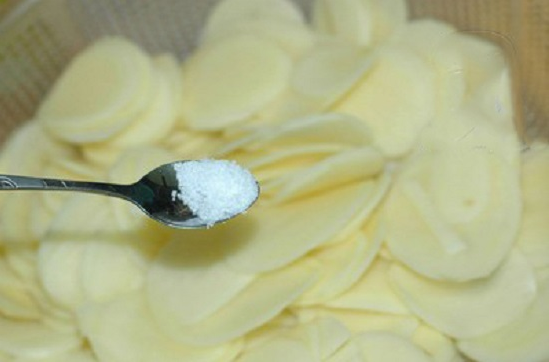 Photo: Toi Nay An Gi
Notes
You should choose fresh potatoes. Note that hard, firm, yellow potatoes make better chips.
Make sure the potatoes are dry before frying to avoid oil splashing.
You can add cheese powder or any kinds of seasoning powder to taste.
Store fried potatoes in a glass jar with a tight-fitting lid.
How To Make Great Herbal Tea

Herbal tea is considered a natural beverage to improve health because it contains many antioxidants and nutrients.