In photos: A look into Bac Giang's field hospital
Field hospital No.2 in Bac Giang province has 628 beds in total and will admit Covid-19 patients starting this week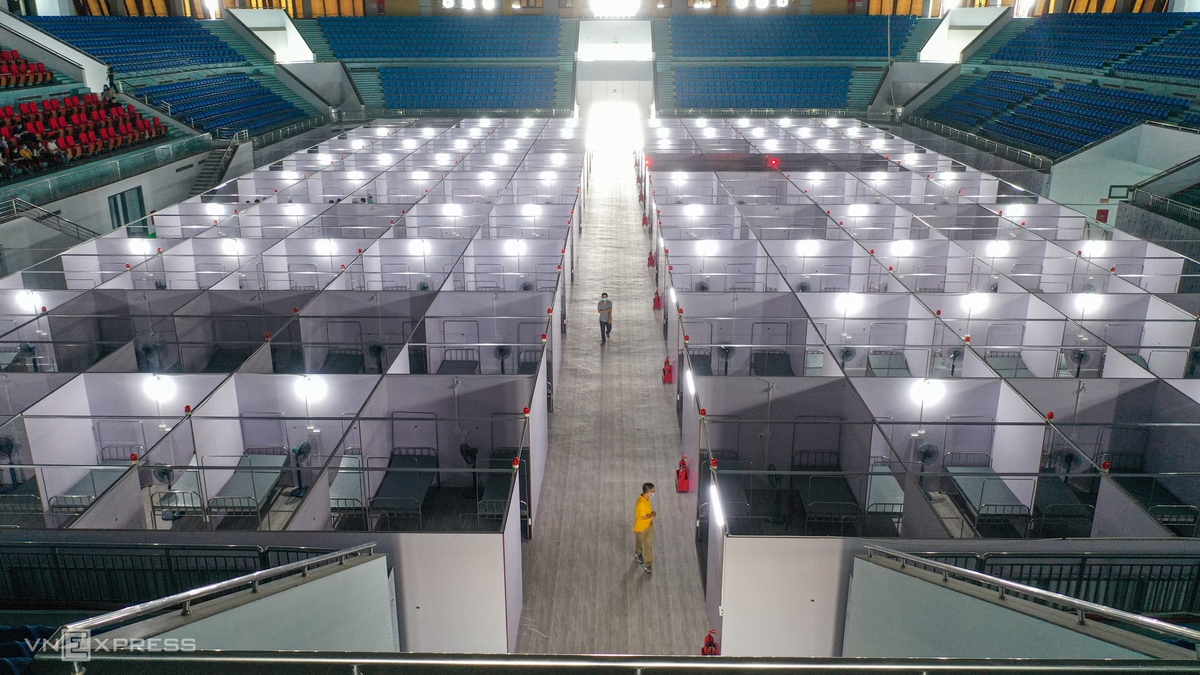 (Photo: VNE)
The makeshift facility has been set up since May 21 at Bac Giang provincial Sports Stadium. Top medical personnel in Bac Giang and other localities will give treatment to Covid-19 patients in the province.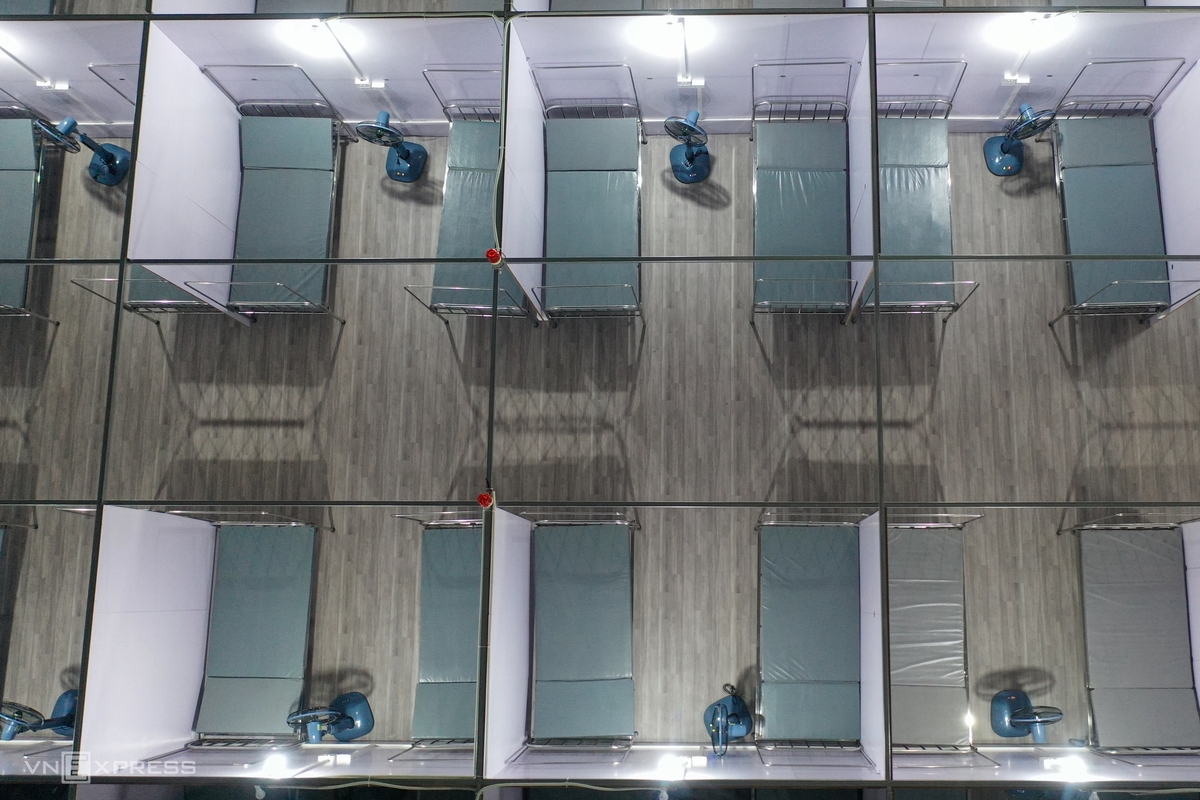 (Photo: VNE)
Patient rooms are divided with partitions to inhibit the coronavirus from spreading. Each has two electric fans and two beds arranged 2 meters from each other.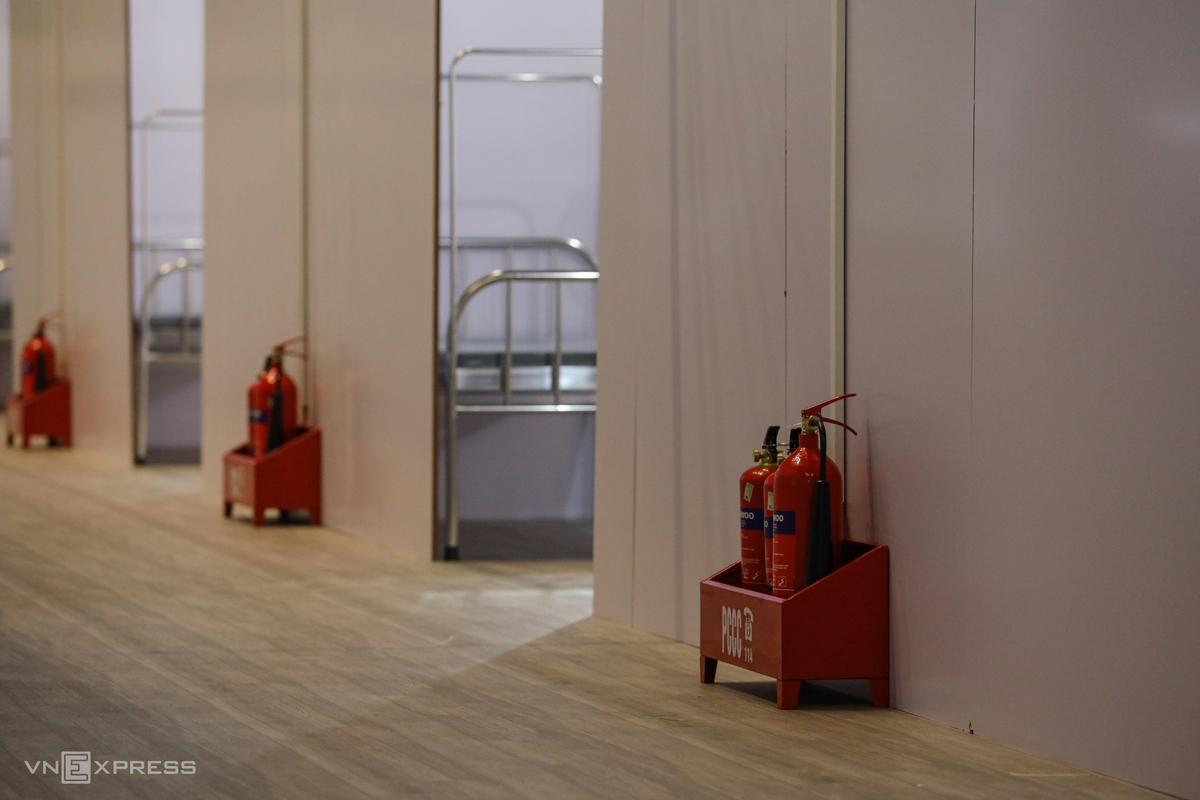 (Photo: VNE)
Fire extinguishers are placed outside each room to prevent fires and explosions.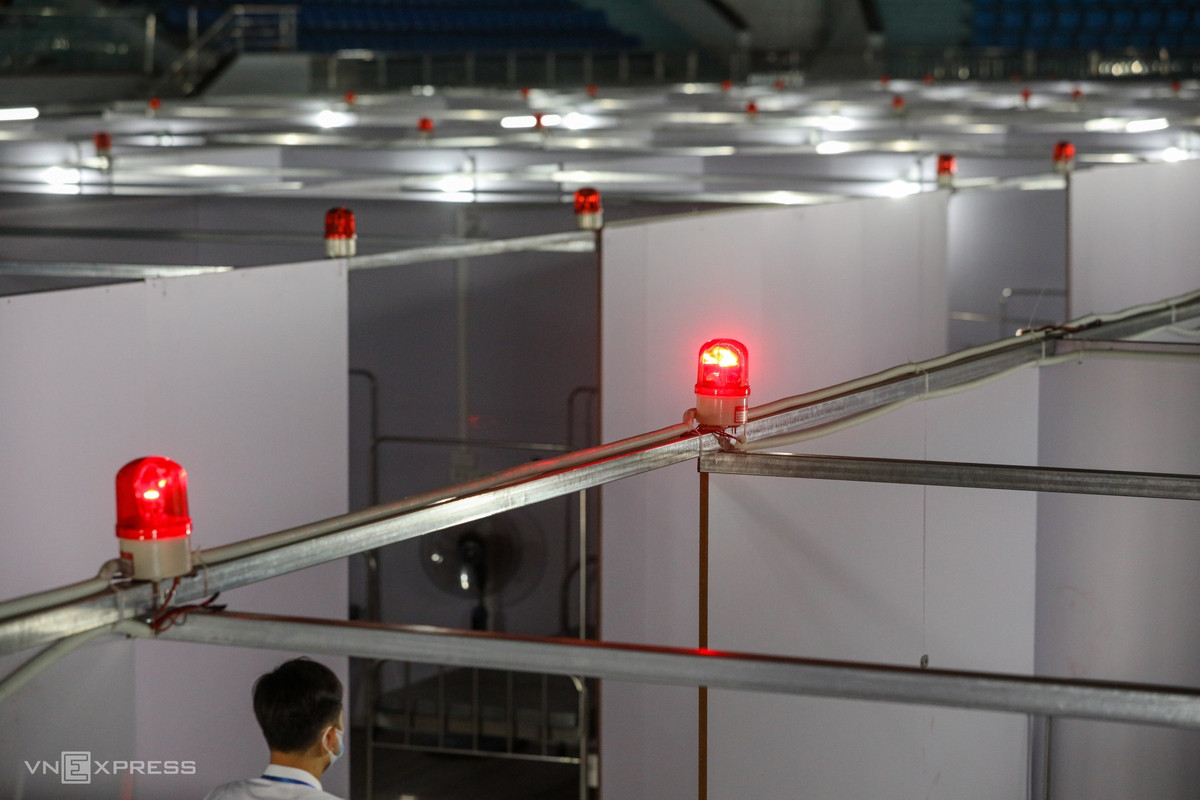 (Photo: VNE)
Emergency lights will be turned on in urgent cases.
(Photo: VNE)
On May 26 morning, over 300 doctors, nurses from private and public medical facilities in Bac Giang gathered for training sessions.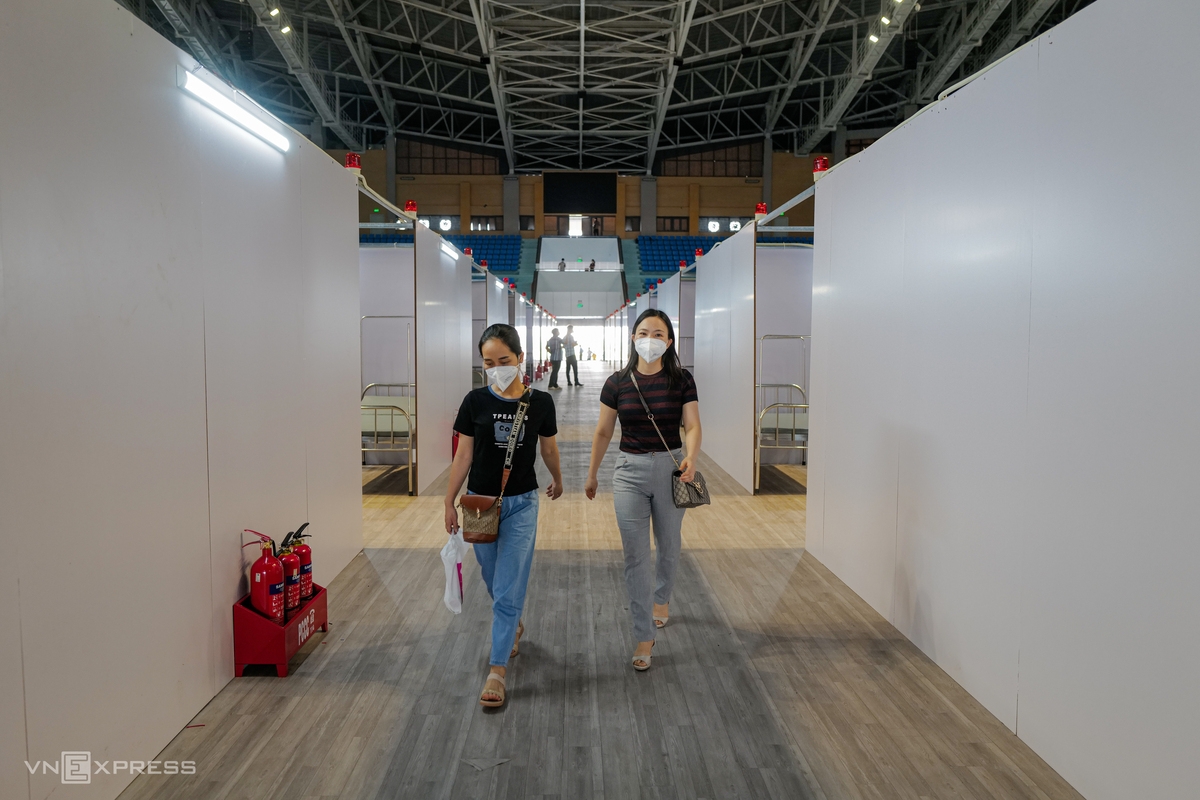 (Photo: VNE)
Nurses are touring around the hospital to know where everything is before admission day.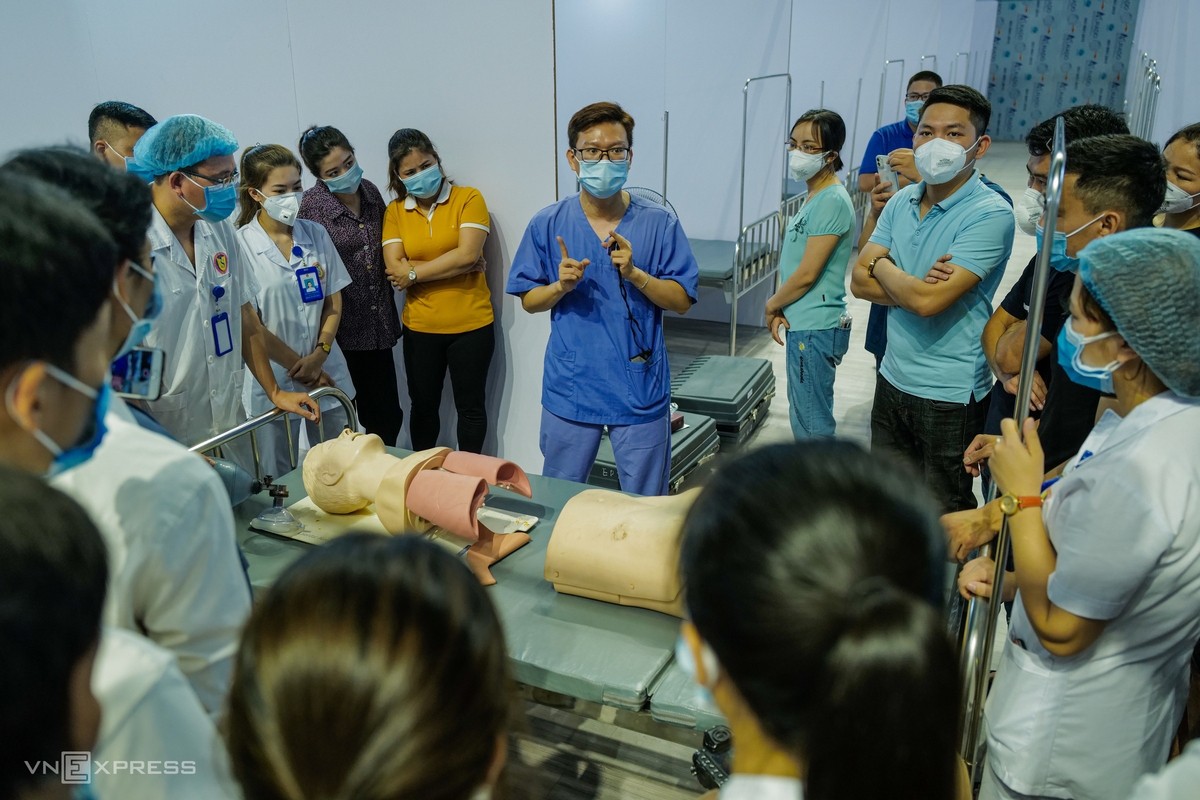 (Photo: VNE)
Medical personnel are given thorough training.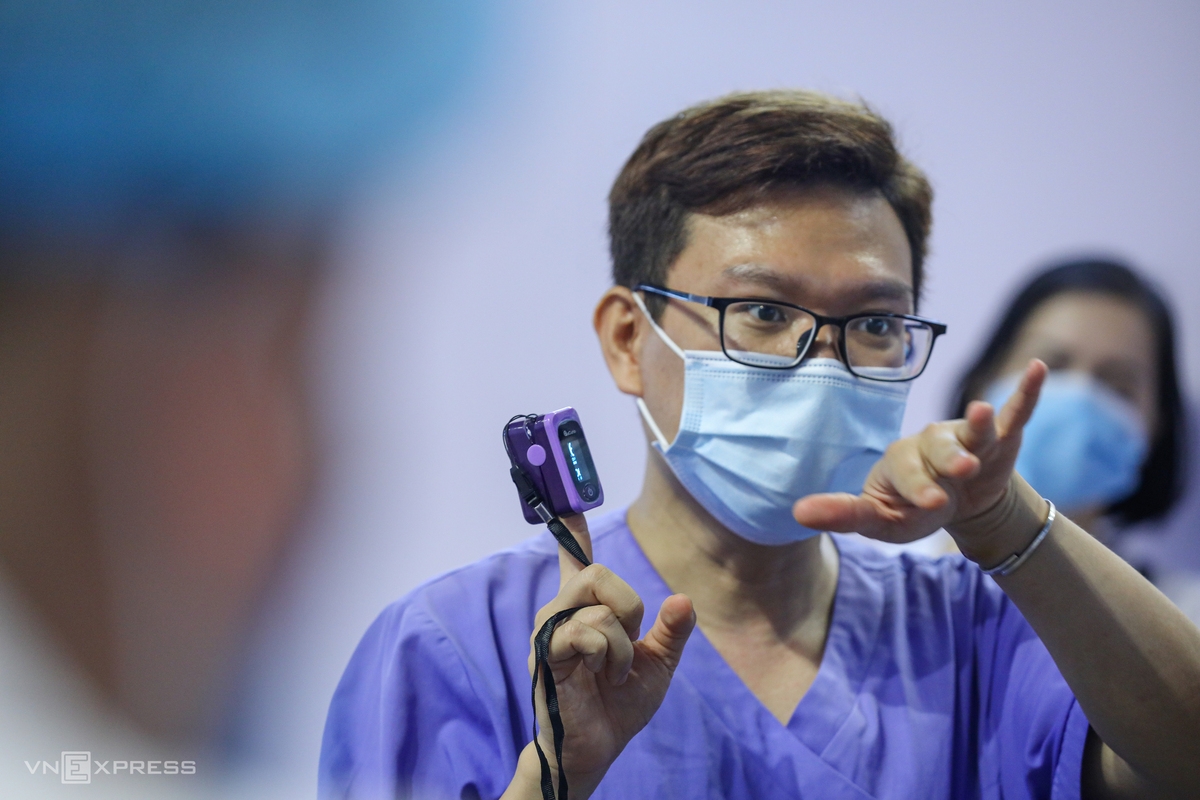 (Photo: VNE)
Dr. Ngo Duc Hung, from Bach Mai Hospital Emergency Department in Hanoi, instructs his colleagues how to use AN oxygen saturation monitor. According to the doctor, when THE measuring index goes below 92%, it's a warning sign.
(Photo: VNE)
The facade of Bac Giang field hospital No.2.
The northern province has reported 1,520 patients since the start of the fourth wave on April 27.
55% of F1 (those having close contact with Covid-19 patients) in one industrial company in Bac Giang have contracted the virus. The northern province has been receiving medical support from leading experts across Vietnam, ramping up contact tracing, testing and treatment efforts and cracking down on preventive measures.