Indonesian newspaper sheds light on Vietnam's success in containing Covid-19
The Jakarta Post recently ran an article titled "Learning from Vietnam on how to handle COVID-19" which suggests countries should learn from Vietnam on dealing with the pandemic effectively.
Opening the article, the author writes "With 97.75 million people and a long border with China, Vietnam has just 1,438 COVID-19 cases and 35 deaths as of Dec. 25. It is one of the few countries in the world that has had huge success in its fight against the novel coronavirus. In comparison, Indonesia has 700,097 cases and 20,847 deaths as of Dec. 25, the highest in Southeast Asia and the third highest in Asia after India and Iran".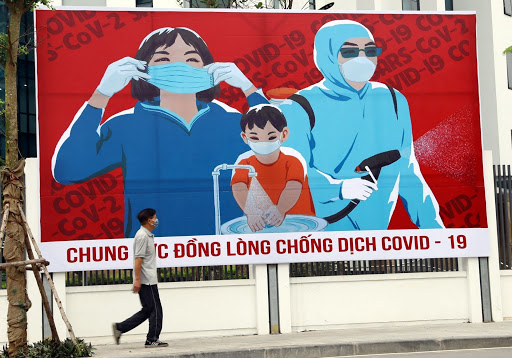 A man wears a face mask as he walks through a banner promoting prevention against the coronavirus.
Photo: VNA
The article describes the amazing achievement of seeing the Vietnamese health system work effectively alongside mechanisms implemented by the Government at a time when most developed countries are struggling to cope with the impact of the pandemic.
It also cites Vietnamese Ambassador to Indonesia Pham Vinh Quang as saying at a year-end virtual press briefing on Dec. 22 in Jakarta that "There are many factors for Vietnam's success. The first one is the early response to the pandemic".
Ambassador Quang outlines that the nation correctly predicted the impact of COVID-19 and took drastic action in early January, even before cases had been detected in the nation.
Echoing this opinion is director Guy Thwaites of Oxford University Clinical Research Unit (OUCRU) in Ho Chi Minh City, who wrote "How 'overreaction made Vietnam a virus success", which was published by the BBC on May 15. The article in the Jakarta Post quotes an extract from Prof. Thawaites, "It very, very quickly acted in ways which seemed to be quite extreme at the time, but were subsequently shown to be rather sensible."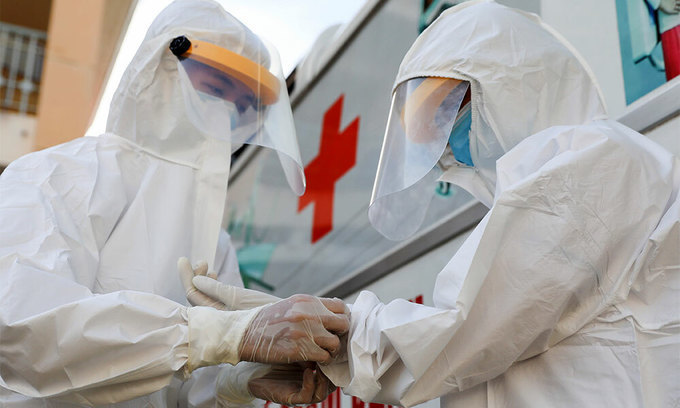 Medical staff help each other wear protective clothes at Cu Chi District's field hospital for Covid-19 patients, HCMC, February 10, 2020. Photo by VnExpress/Quynh Tran.
Ambassador Quang said that Vietnam had been taking several measures to contain the epidemic since January including the implementation of containment policies in affected areas, closing borders, and putting travel restrictions on people.
The diplomat also notes how the nation's policies on COVID-19 were transparent, cost-effective, intrusive, and labor intensive.
Vietnam was lauded for its swift decision-making, effective public health messaging and aggressive contact tracing from day one.
"I think Vietnamese people are obedient to the Government's rules. They listen to [their] Government. As a result, COVID-19 was effectively contained there," said Sudharmono, a private employee in West Jakarta, as quoted by the author.
The Vietnamese Ambassador Pham Quang Vinh stated that both Vietnam and Indonesia had agreed to work together to prevent and stop the spread of the disease: "The two countries have taken steps to support each other and share experiences in coping with the epidemic in the spirit of solidarity and friendship."
Vietnam has also cooperated closely with Indonesia in the multilateral ASEAN framework.
"Vietnam in the role of ASEAN Chairman 2020 has actively coordinated with Indonesia to organize the ASEAN Special Summit between ASEAN and East Asian partner countries, special ministerial-level meetings and other related meetings to discuss COVID-19 response measures," said Ambassador.
"At the United Nations Security Council, both nations also jointly promoted the adoption of relevant resolutions on pandemic cooperation," he added.
Vietnamese Herbal Tea
To join in the celebration of International Children's Day on June 1st , Mr. David Riddle, CEO of Tan Hiep Phat Group and staff members have visited households of children orphaned by COVID-19 pandemic in Ho Chi Minh City to offer encouragement and presents.
June 01, 2023 | 15:04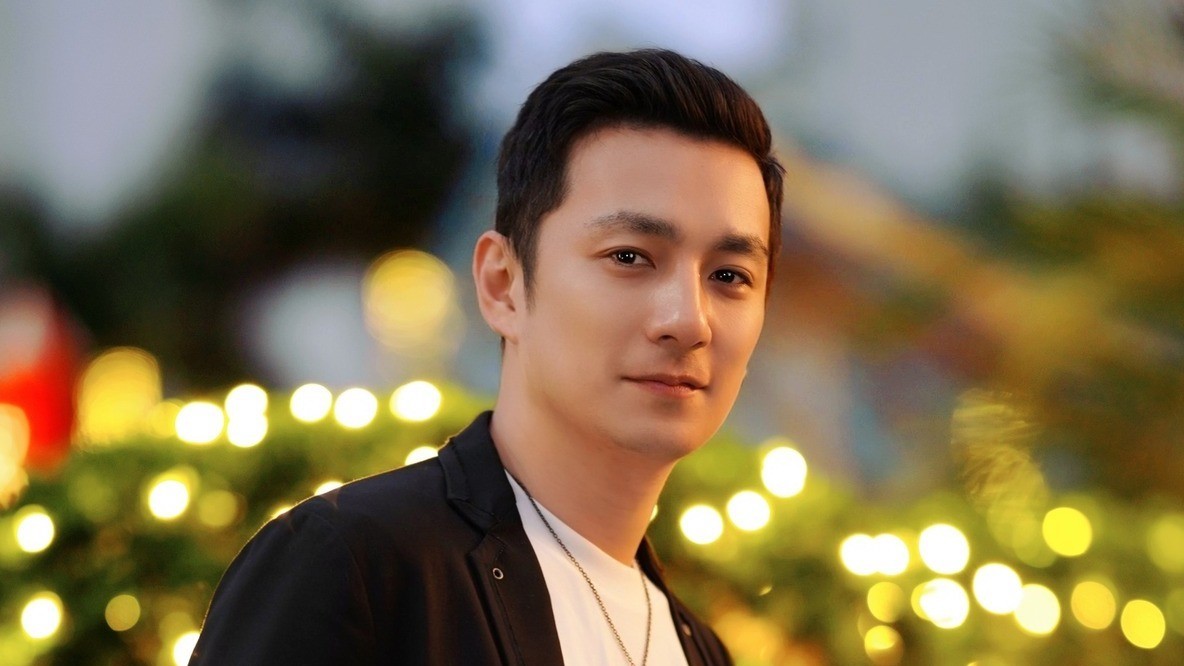 Expats in Vietnam
As they gain internet fame through Vietnam-related content across different platforms like YouTube, Facebook and streaming sites, many expats formed a community whom share the same love and interest for the foreign land.
June 01, 2023 | 14:29
Viet's Home
The handovers promote the ability to mobilize synergy under the motto "4 on the spot" to perform better and more effectively the task of responding to natural disasters and disasters, ensuring safety for the communities in Nghe An province.
June 01, 2023 | 14:18
Viet's Home
While the Hallyu movement has won Korean pop culture fanciest positions in global entertainment charts, two museums in Vietnam and South Korea are attempting to bring a "more comprehensive and in-depth" glimpse of Korean daily life to audiences in Hanoi.
June 01, 2023 | 10:49