Local business supports NGO in community development activities
The Korean non-governmental organization Good Neighbors International (GNI) in Vietnam has signed a cooperation agreement with Tam Dat Huu Co, an organic vegetables retailer, for community development activities in Vietnam.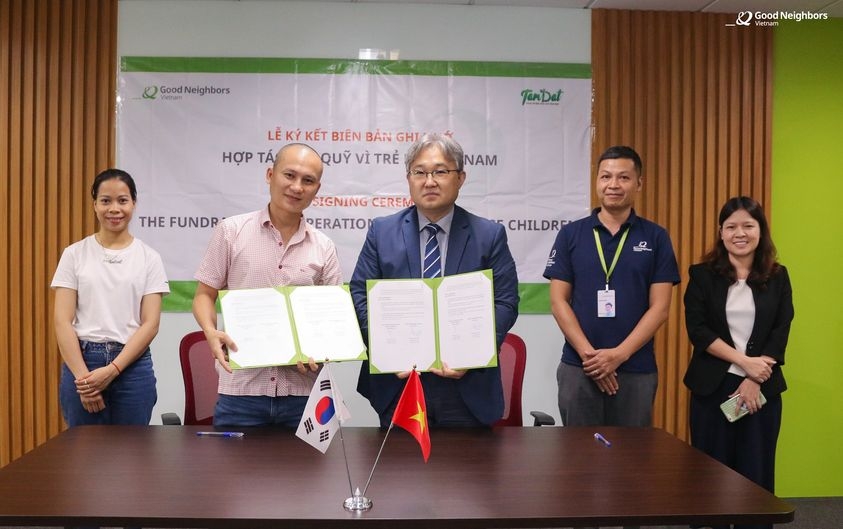 At the signing ceremony. Source: GNI Vietnam
According to the agreement, Tam Dat will support children in difficult circumstances in Vietnam through the "Donation box" activity which has been implemented since March 2021 at five stores in Tam Dat's system.
As one of the first companies to cultivate and produce organic products, Tam Dat Huu Co has been cooperating with GNI, by bringing products of GNI's livelihood groups such as Dong Tam black chickens, Son Duong goat, etc. to consumers.
The signing of a cooperation agreement in 2021 contributes to affirm the long-term cooperation between GNI and Tam Dat Investment Joint Stock Company, and at the same time emphasizes the contribution to community development of the two parties.
In November 2020, GNI also had cooperated with the People's Committee of Tan Lac district and Tam Dat to hold a "Tan Lac Red Skin Pomelo Week", aiming to popularise and promote the citrus fruit from the northern mountainous province of Hoa Binh to Hanoi's comsumers.
Good Neighbors is an international, non-profit humanitarian organization that plans, implements and raises funds for the provision of services in child education, community development, health, sanitation, and disaster relief projects working in 45 countries.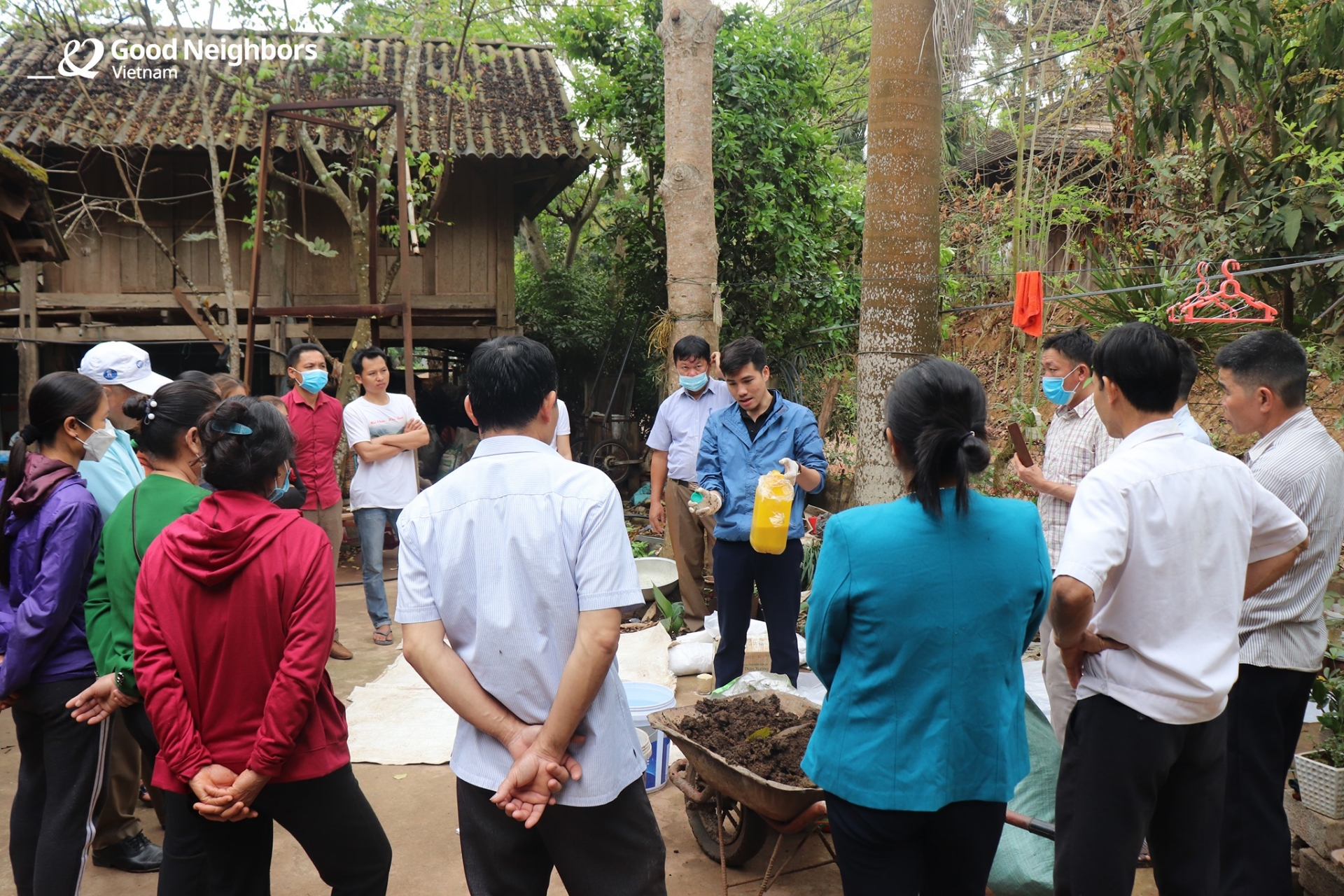 In March 2021, GNI organized training on raising skill of earthworm for 39 households who are members of IG groups in Mai Chau district, Hoa Binh province.
GNl has been operating in Vietnam since 2005, focusing on areas such as child protection, education, health promotion, clean water & environmental sanitation, livelihood development, and networking partners building, mobilization and emergency relief.
GNI is implementing six community development projects in four provinces with more than 11,000 children sponsoring and 200,000 beneficiaries.
In the last days of 2020, GNI had signed an agreement with Lotte Mart and CJ Bakery Vietnam in accompanying GNI in community development activities in Vietnam.
In 2019, Lotte Mart has accompanied and supported GNI with VND 1.4 billion in "Improving clean water conditions and environmental sanitation" project for households in Mai Chau district, Hoa Binh Province. As many as 29 water filters and eight water tanks have been installed, two toilets and three hand wash basins for kindergartens, primary schools and secondary schools and two self-flowing water systems in Tat Kho commune, Mai Chau district have been built. In addition, Lotte Mart also awarded 1,100 gifts including student notebooks, checking papers and environmental protection bags to students in six project areas of GNI.
Other companies are also accompanying GNI in the campaign "GOOD-BUY" from 2019 with a commitment to donate a portion of profits from sales activities to support disadvantaged children in Vietnam. CJ Bakery Vietnam has contributed more than VND 30 millions to support children with extremely difficult circumstances implemented by GNI./.
Economy
Vietnam is the biggest economic partner of Poland in Southeast Asia, and the potential for stronger cooperation remains huge.
June 09, 2023 | 18:45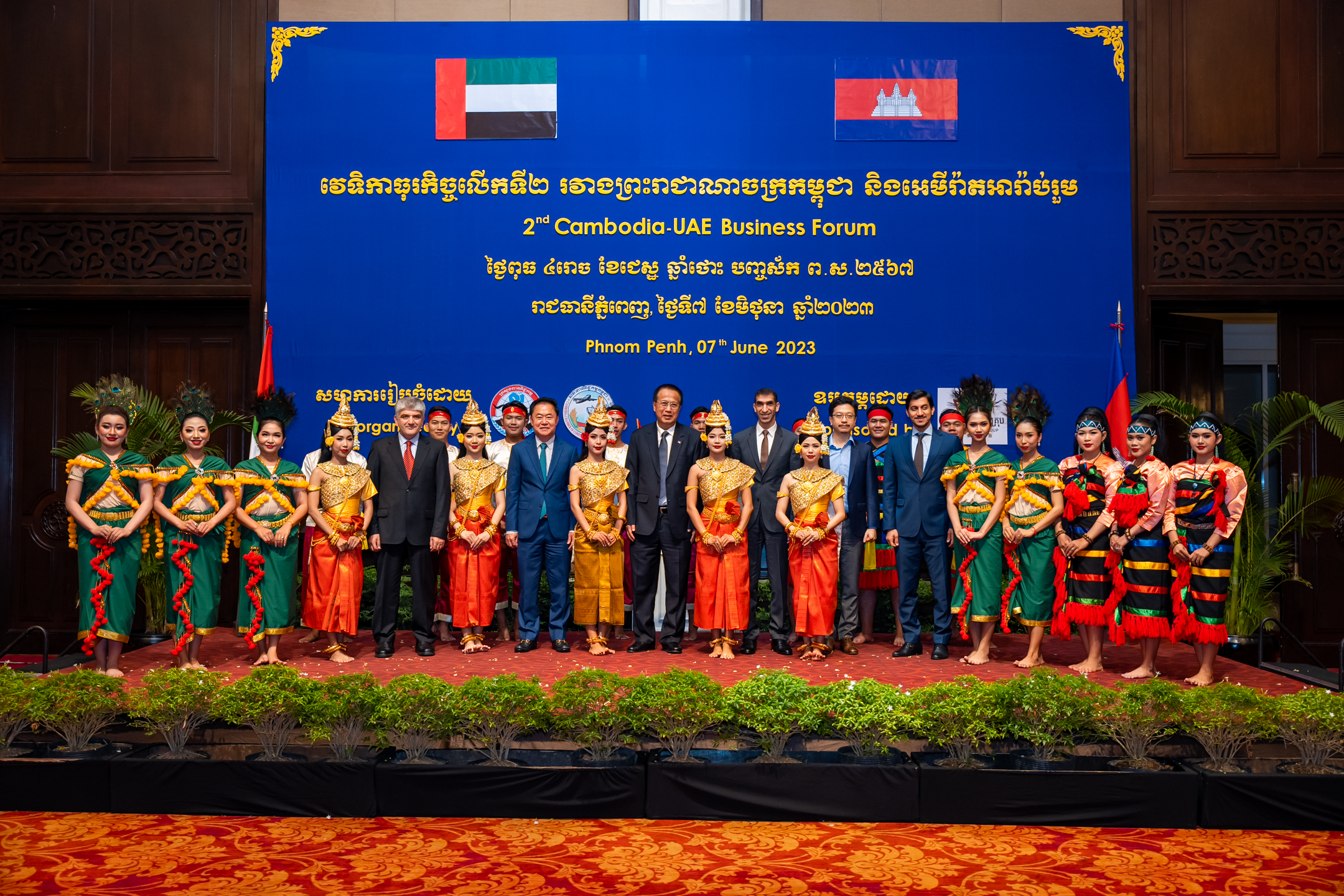 Economy
Prince Holding Group (PHG) recently participated in the 2nd Cambodia-UAE Business Forum, co-organized by the Ministry of Commerce Cambodia and the Cambodia Chamber of Commerce (CCC) at Sofitel Phnom Penh.
June 09, 2023 | 18:10
Economy
Born and raised in the HMT area of Srinagar in Jammu and Kashmir, Taha Mughal, a Cambridge alumnus and winner of the prestigious Fulbright scholarship for 2022-23, stands at the intersection of art, writing, and architecture.
June 09, 2023 | 07:00