Machine Gun Kelly Biology: Personal Life and Achievement
Famous American rapper, Machine Gun Kelly, has shocked his fan when he showed his shaved head on social media. Let's learn more about who he is and his career to be a well-known rapper and singer with millions of fans from all over the world.
Colson Baker (born April 22, 1990), known professionally as Machine Gun Kelly (MGK), is an American rapper, singer, songwriter, and actor. He is noted for his compositional blending of contemporary and alternative hip hop with rock.
Machine Gun Kelly released four mixtapes between 2007 and 2010 before signing with Bad Boy Records. He released his debut studio album, Lace Up, in 2012, which peaked at number four on the US Billboard 200 and contained his breakout single "Wild Boy" (featuring Waka Flocka Flame). His second and third albums, General Admission (2015) and Bloom (2017), achieved similar commercial success; the latter included the single "Bad Things" (with Camila Cabello), which peaked at number 4 on the Billboard Hot 100. His fourth album, Hotel Diablo (2019), saw exploration of rap rock.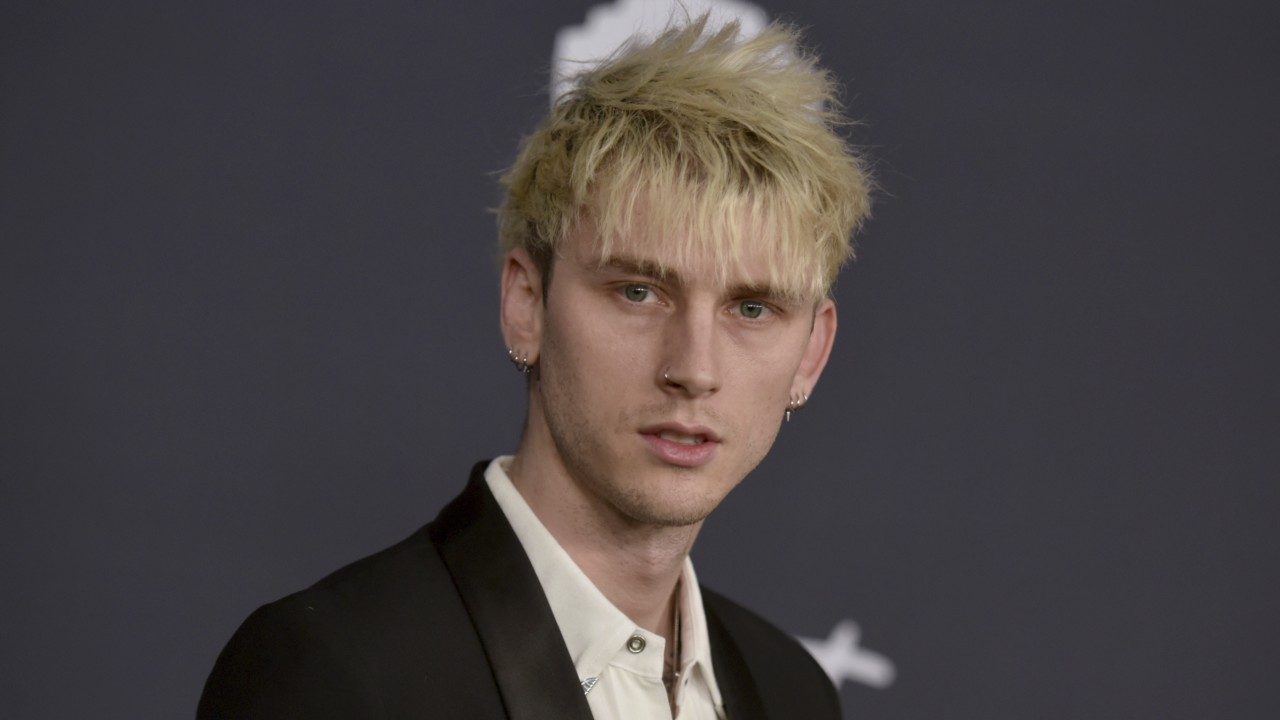 Photo: Entertainment Weekly
Machine Gun Kelly released his fifth album, Tickets to My Downfall, in 2020; it marked a complete departure from hip hop and entry into pop punk. It debuted at number one on the Billboard 200, the only rock album to do so that year, and contained the single "My Ex's Best Friend", which reached number 20 on the Hot 100.
Machine Gun Kelly had his first starring role in the romantic drama Beyond the Lights (2014), and since appeared in the techno-thriller Nerve (2016), the horror Bird Box (2018), the comedy Big Time Adolescence and portrayed Tommy Lee in the biopic The Dirt (both 2019).
Childhood & Early Life
Colson Baker, better known by his nick name Machine Gin Kelly (MGK), was born on April 22, 1990 in Houston, USA to missionary parents. His family moved all around the world and Kelly spend his early childhood in places such as Egypt, Germany and throughout the United States.
Tragedy struck him early on, as his mother left home. As if this were any less, his father suffered from depression and unemployment. Richard Colson Baker was ridiculed by his friends and neighbours. To find solace, he started listening to rap music.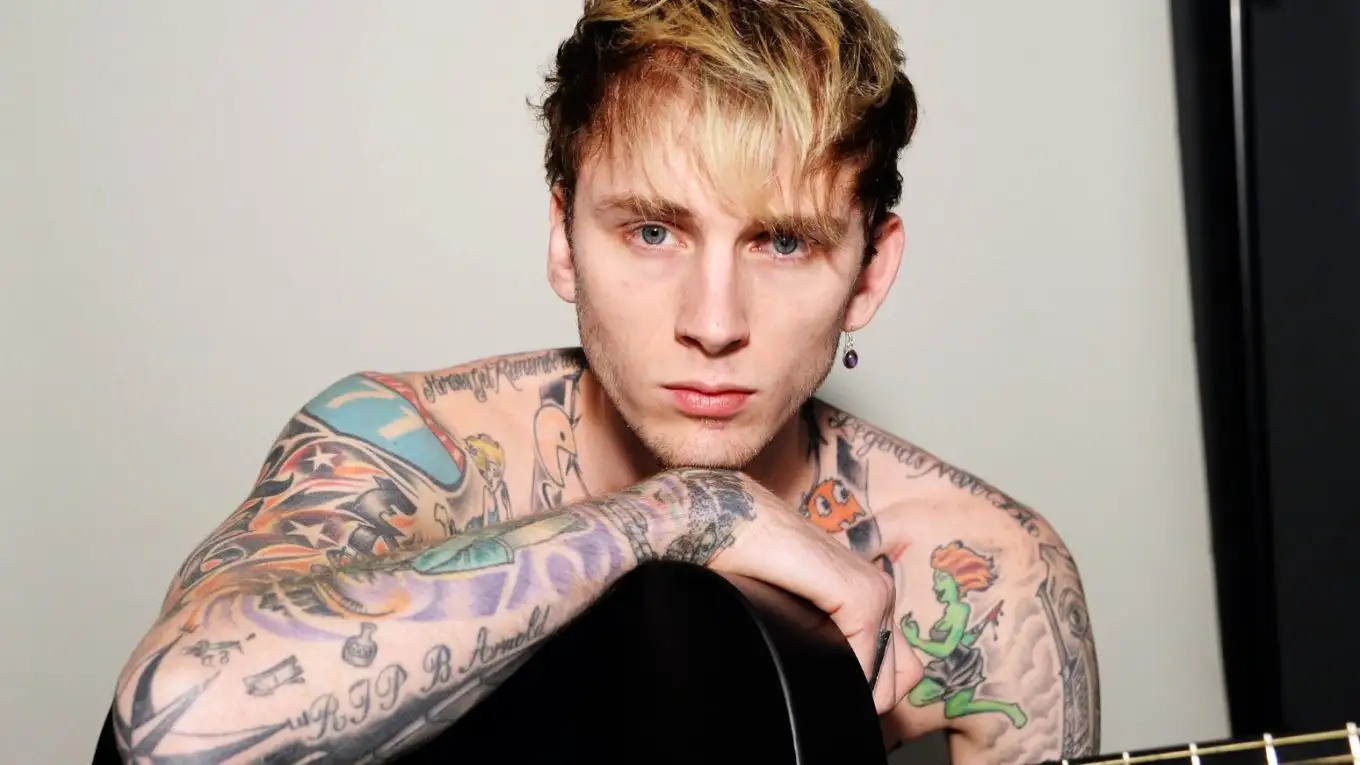 Photo: Return of Rock
He studied at Hamilton Middle School and later at Denver's Thomas Jefferson High School. While at high school, he experimented with drugs. Simultaneously during this time, he recorded his first amateur demo tape, 'Stamp of Approval'.
Later, Colson Baker enrolled at Shaker Heights High School. It was here that music career began. He convinced a local t-shirt shop owner to double as his MC Manager. It was during this time that Baker gained his stage name Machine Gun Kelly (MGK) by his fans due to his rapid fire delivery, a named that stuck with him for life.
Career
In 2006, Machine Gun Kelly released the mixtape 'Stamp of Approval'. The response was overwhelming as it built a reputation for MGK as a performer and an artist. He began performing at local Cleveland venues.
His early break came with the 2009 victory at Apollo Theatre, the first-ever by a rapper. He then gained the national spotlight when he was featured on MTV2's Sucker Free Freestyle, where he free-styled numerous verses from his 'Chip off the Block' single.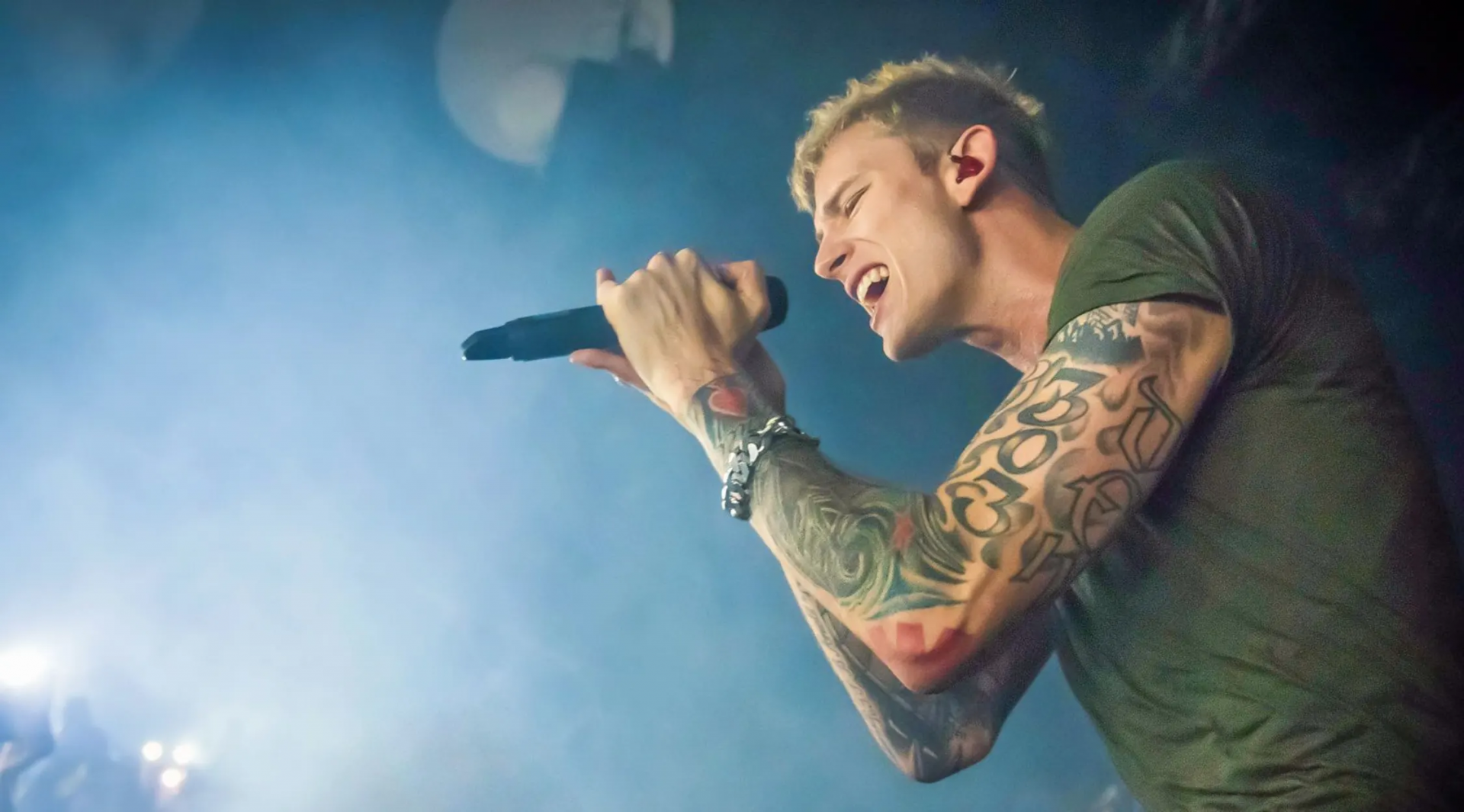 Photo: StubHub
In February 2010, he released his second mixtape '100 Words and Running', where he derived his catchphrase, 'Lace Up', which started as a mixtape interlude, before making it a prominent reference in his music. Concurrently, MGK worked at Chipotle to support living.
In May 2010, MGK made his national debut with the single 'Alice in Wonderland'. The song was released via Block Starz Music on iTunes. It received a wide positive reception and also earned MGK the Best Midwest Artist award at the 2010 Underground Music Awards.
In November 2010, MGK released his second mixtape titled 'Lace Up'. It featured the hometown anthem 'Cleveland'. Following this, he appeared on the Juicy J track 'Inhale', which also featured Steve-O from the television series Jackass in the music video.
In March 2011, MGK participated in the first SXSW show in Austin, Texas. He then signed a recording contract with Bad Boy Records and released the music video 'Wild Boy', featuring Waka Flocka Flame. The duo appeared on BET's 106 & Park to promote the single.
In mid-2011, MGK signed a deal with Young and Reckless Clothing. He then released his first EP, 'Half Naked & Famous' on March 20, 2012. The EP debuted at 46 on the Billboard 200.
In October 2012, MGK's debut album 'Lace Up' was released. The album debuted at number 4 on the US Billboard 200. Its lead single 'Wild Boy' peaked on the US Billboard Hot 100 at number 98. It was soon certified gold by the RIAA. The song 'Invincible' served as the second single of the album. Interestingly, 'Invincible' was the official theme song of WrestleMania XXVIII and is currently the theme for Thursday Night Football on the NFL network. A little prior to the release of his debut album, MGK self-released a mixtape titled 'EST 4 Life', which contained both old and recently recorded material.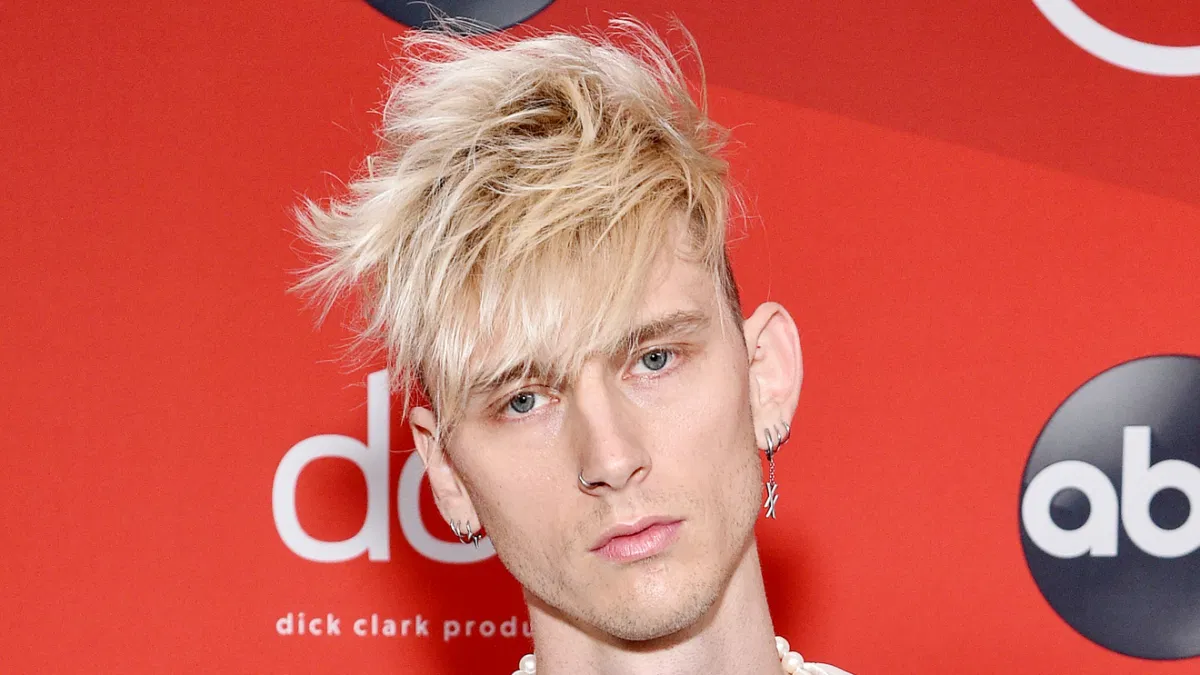 Photo: US Weekly
In February 2013, MGK came up with the music video for 'Champions' which featured Diddy and samples The Diplomats song 'We are the Champions'. The music video served as a promotional video for his brand new mixtape 'Black Flag' which eventually released on June 26, 2013. It had guest appearances from French Montana, Kellin Quinn, Dub-O, Sean McGee and Tezo.
On January 5, 2015, MGK released the song 'Till I Die' which was accompanied with a music video on his VEVO account. A little later, he came up with his remixed version and soon followed it up with his next song, a music video titled 'A Little More'.
In July, 2015, MGK released a 10-track mixtape titled 'Fuck It'. It contained songs that didn't make it to the final track list of his second album 'General Admission' awaiting release.
MGK's second studio album 'General Admission' was released on October 16, 2015. It debuted at number 4 on the Billboard 200, selling 49,000 copies in its first week. The album also debuted at number one on the Billboard Top R&B/Hip-Hop Albums.
In the latter half of 2016, MGK released the single "Bad Things". It was a joint single with Camila Cabello, and peaked at number nine on the US Billboard Hot 100.
His other albums include 'Bloom' (2017), 'Hotel Diablo' (2019) and 'Tickets to My Downfall' (2020).
Apart from music apart, MGK has also dabbled in acting. He made his film debut in 2014 in the film 'Beyond the Lights'. He then starred Showtime comedy drama series 'Roadies' as Wesley (aka Wes) in 2016, before being cast in lead roles in 'Viral', 'Punk's Dead: SLC Punk 2' and 'Nerve' in the same year.
In 2018, he portrayed the character of Felix in the Netflix film 'Bird Box' and in 2019, he played Tommy Lee in the Netflix film 'The Dirt'.
Musical style and influences
Baker's musical style has been mainly described as hip hop, pop-rap, and rap rock. His fifth album, Tickets to My Downfall, marked a change in sound and has been described as pop punk.
Baker cites DMX and Eminem as music influences, as well as listening to rock bands Guns N' Roses and Blink-182 during his youth. Baker cites these rap and rock artists as major musical influences. In an interview discussing his collaboration with DMX, Baker called the rapper his idol. He also stated that DMX's music helped him through his troubles while growing up, especially bullying.
Personal life
Photo: Getty Images
Baker has a daughter, Casie Colson Baker, born in July 2009. He is open about his use of cannabis and has claimed in many interviews that he smokes daily, describing it as a "source of happiness and a way people can feel a little more love [in their own right]". He has frequently mentioned cannabis references within sources of his music and rap persona, making it a forefront of both his rap and personal character. For a period prior to the release of Lace Up he had an addiction to heroin. He was also a heavy user of cocaine and alcohol prior to 2020. In November 2020, Baker revealed that he had formed an addiction for Adderall, and is seeking treatment.
In a 2012 interview, he stated that he identifies politically as an anarchist.
In his teens, Baker was in a relationship with Emma Cannon, who mothered his daughter Casie. He was in a relationship with model and actress Amber Rose beginning in April 2015. In March 2020, he began dating model Sommer Ray, however the pair split the following month. Since May 2020, he has been in a relationship with actress Megan Fox.
Feuds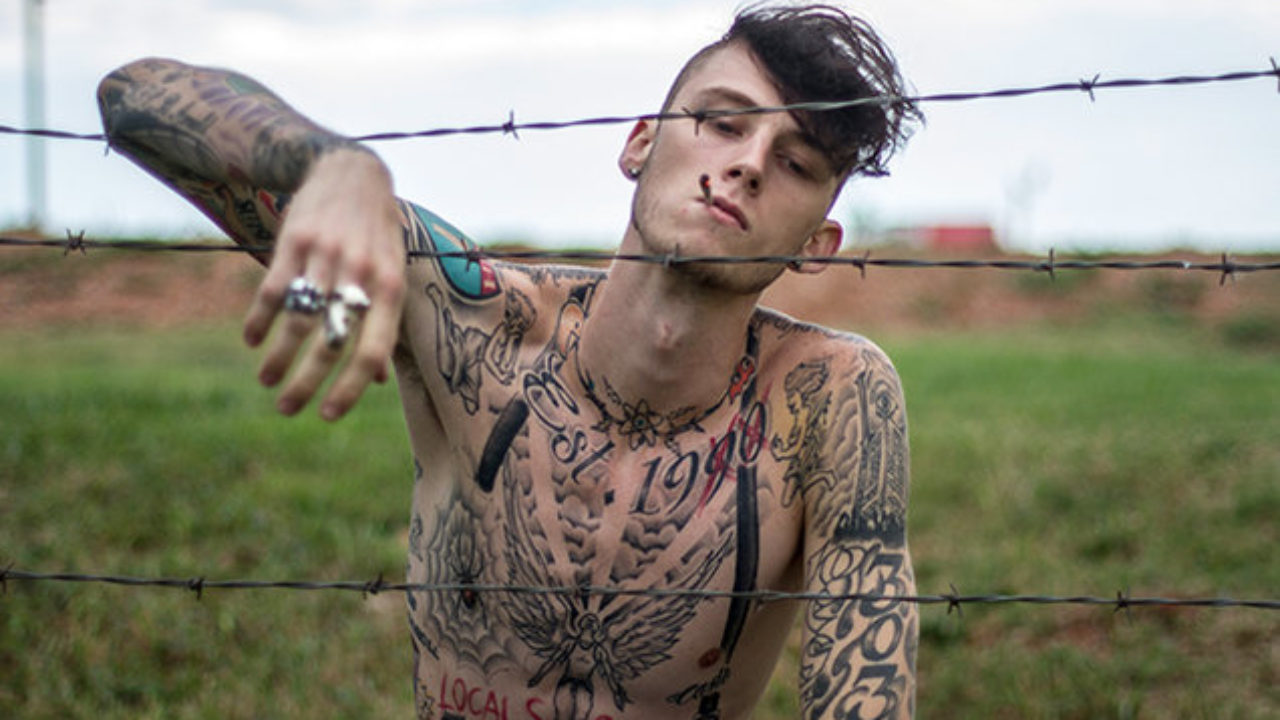 Photo: Getty Images
Baker's feud with Eminem began on May 7, 2012, when he wrote a tweet saying that Eminem's daughter Hailie was "hot as fuck", despite her being sixteen at the time. In an interview with WQHT on October 19, 2015, Baker alleged this led to Eminem blacklisting him from a number of radio stations. On May 16, 2017, Baker performed a freestyle for KPWR, which featured a line referencing Eminem's supposed banning of him from Shade 45. On March 1, 2018, Baker featured on a verse of Tech N9ne's song "No Reason", which Eminem then claimed that Baker's verse on the song was about him, on the diss track "Not Alike", which was released on August 31, 2018. On September 3, 2018, Baker responded to this with his own diss track "Rap Devil". On September 12, 2018, Eminem released an interview with Sway Calloway through his YouTube channel where he discussed his reason behind the feud. On September 14, 2018, Eminem released "Killshot", in response to "Rap Devil". On January 17, 2020, Eminem released the song "Unaccommodating", which featured a verse directed at Baker. On March 17, 2020, Baker released the song "Bullets with Names", featuring Young Thug, RJMrLA and Lil Duke, which featured a verse directed at Eminem. The two ended the feud in April 2019, through what NME described as an "intervention by Eminem".
Awards & Achievements
MGK's single 'Alice in Wonderland' won him the Best Midwest Artist award at the 2010 Underground Music Awards. It also gained the Best Music Video at the 2010 Ohio Hip-Hop Awards.
In December 2011, MTV announced MGK as the Hottest Breakthrough MC of 2011.
In March, 2012, MGK won the MTVu Breaking Woodie Award.
Machine Gun Kelly seemingly shaves head, debuts skull tattoo
The "My Ex's Best Friend" singer has been hiding his face behind ever-longer blond hair lately, prompting fans to speculate that he installed extensions — but it seems he's now ready for his next era.
MGK, whose real name is Colson Baker, posted a screenshot of a Facetime with videographer Cole Bennett to his Instagram Story Tuesday night, debuting a shocking shaved head and massive new skull tattoo.
"I shaved my head for this," Kelly, 31, wrote on Twitter, adding that the video for a new song called "Papercuts" will be released Wednesday night at 9 p.m.
The head tattoo features a large triangular symbol that covers virtually the entire top of his skull with thick black ink.
Some fans also noticed that the artist's neck and chest tats — including the name of his last album, "Tickets to My Downfall," the red line down his throat and other designs around his collarbone — are missing in the screenshot as well.
Despite the disappearance of some of his ink, Kelly isn't going tat-free for good; on Monday he announced his next album, "Born With Horns," with a tattoo of the title on his forearm that matched producer Travis Barker's.
Fans had mixed reaction to Kelly's new look. "I hated your mop cut but i think i hate this more," one person tweeted. "Interesting…this isn't what some of them meant by 'lose the extensions' but love to see it bestie," another said.
Others weren't fooled by the "Last Airbender"-inspired look, asserting that Kelly must be wearing a wig cap.
It seems the skeptics could be right. One eagle-eyed fan posted a TikTok of the artist from June, in which he's seen sporting the same shaved head with metallic pants and a matching harness — indicating that the look was likely the result of special effects.
Watch the video below: