Who is BTS Member Jin - Best-looking Man in The World?
A makeup studio names BTS member Jin "World's best-looking man" after using a computer face contouring technique to select the most handsome faces from the cosmetologists' point of view.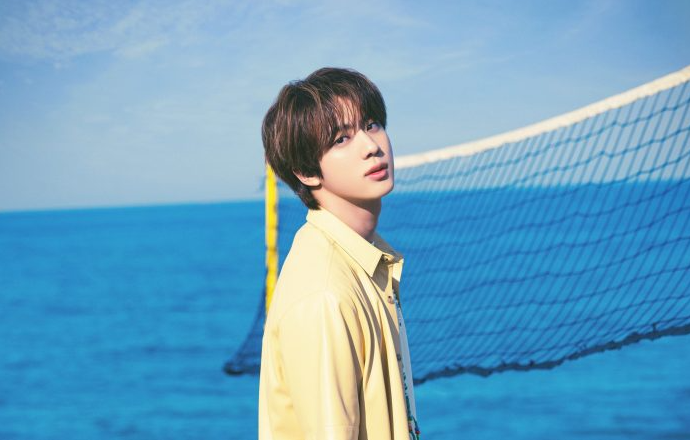 Photo:NME
BTS member Jin has been called the best-looking man by his fans for a long time. Yet on June 29, a beauty website called Andrey Beauty Studio released an article giving Jin the title.
At the studio, the makeup and beauty experts conducted a study on 4941 male celebrities and they used a computer face contouring technique to select the most handsome faces from the cosmetologists' point of view, according to Bollywood Life. According to the article on the website, the findings revealed that not only does Jin have the ideal oval shape face, but it is the shape that is seen as the most ideal. It was also shown that by looking at the contouring of Jin's face through the computer program, it was found that Jin's face had a perfect shape, and there was no change in the features of his face with the contouring technique.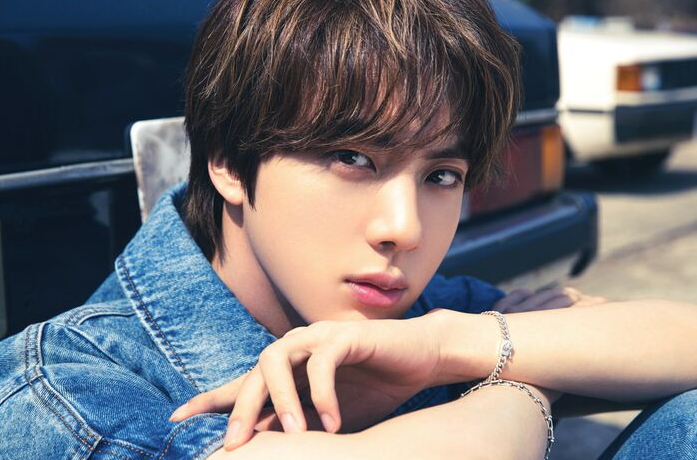 Photo: Sao Star
Biography of BTS member Jin
Kim Seok-jin, better known by his stage name Jin, is a South Korean singer-songwriter under Big Hit Music. He is a vocalist and a visual in BTS, according to BTS Fandom. As a solo artist, he has released two self-produced songs: "Tonight" in 2019 and "Abyss" in 2020.
He has garnered worldwide recognition as a member of 'BTS.' The band has reached new heights of success with time and is known for its global influence. Jin and the other members of 'BTS' have received several honors and awards as part of the group, including the fifth-class 'Hwagwan Order of Cultural Merit' awarded by South Korean President Moon Jae-in. Jin has collaborated on the song 'It's Definitely You' with fellow 'BTS' member V and has hosted shows such as 'KBS Song Festival' and 'Music Bank.'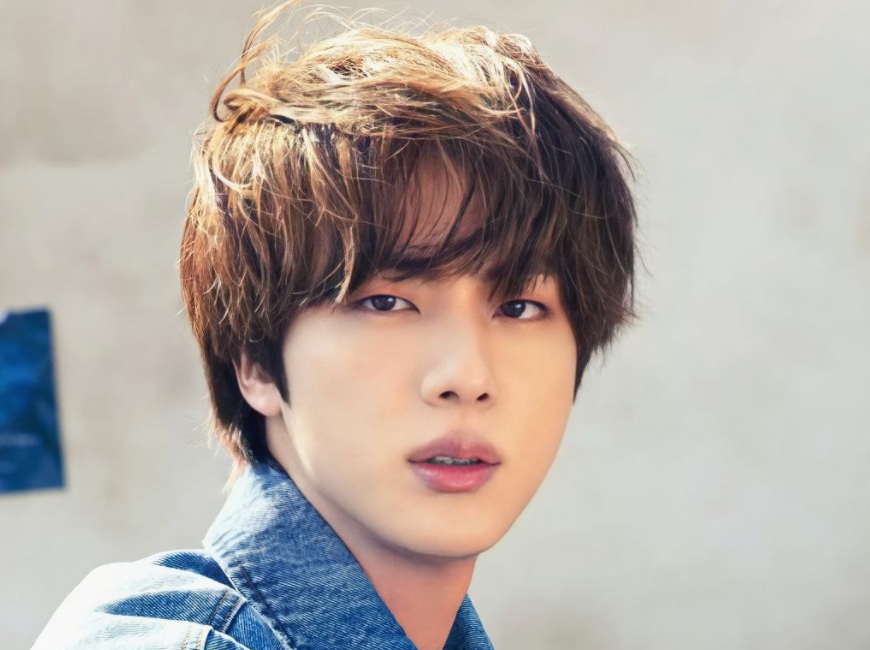 Photo: KNetizen
Jin's Career
Jin debuted with 'BTS' as one of its four vocalists, on June 13, 2013. Their debut single album was '2 Cool 4 Skool.' The solo single 'Awake' from the 2016-released album of 'BTS,' titled 'Wings,' was sung by Jin. It was the first co-produced track released by him. Jin, along with his fellow 'BTS' member V, sang 'It's Definitely You.' It was released as part of the original soundtrack of the South Korean TV series 'Hwarang: The Poet Warrior Youth.' The song fetched Jin a nomination for the 'Best OST Award' at the 2017 'Melon Music Awards,' according to Famous People.
The second solo by the singer was 'Epiphany.' It was first released on August 9, 2018, as a trailer for the then-forthcoming compilation album of 'BTS,' titled 'Love Yourself: Answer'.' The song, described by 'Billboard' as a "building pop-rock melody," reached number 30 on the 'Gaon Music Chart,' number 5 on the 'K-pop Hot 100' chart in South Korea, and number 4 on the 'Billboard World Digital Singles Chart.'
He also collaborated with another 'BTS' member, Jungkook. They released a different version of the song 'So Far Away,' originally released by 'BTS' member Suga (Agust D) in the latter's self-titled mixtape 'Agust D.'
Jin has also sung cover versions of songs by other artists, which he has released on 'SoundCloud.' These include the solo cover of 'Mom' by Ra.D, which was released on May 7, 2015; 'I Love You' by Mate, which released on December 3, 2015; and 'In Front of the Post Office in Autumn' by Yoon Do-hyun, which released on June 7, 2018. Over the years, Jin has co-written several songs for different albums of 'BTS.'
Jin has co-hosted various TV music programs. These include the 'SBS'-aired 'Inkigayo' in 2016, the 'Mnet'-aired 'M Countdown' in 2016 and 2017, and the 'KBS2'-aired 'Music Bank' in 2018. Jin also appeared on the 'SBS'-aired South Korean reality-documentary show 'Law of the Jungle' in 2017 and has co-hosted the annual South Korean music show 'KBS Song Festival' in 2017 and 2018.
According to data collected by 'Gallup Korea,' Jin was named the eleventh most-well-known idol in South Korea in 2018. That year, Jin and his elder brother launched a Japanese-style restaurant named 'Ossu Seiromushi' in Seoul. The same year, in October, Jin and the other members of the band 'BTS' (which has received several awards and honors over the years and also holds seven 'Guinness World Records' as of 2019) were awarded the fifth-class 'Hwagwan Order of Cultural Merit' by South Korean President Moon Jae-in.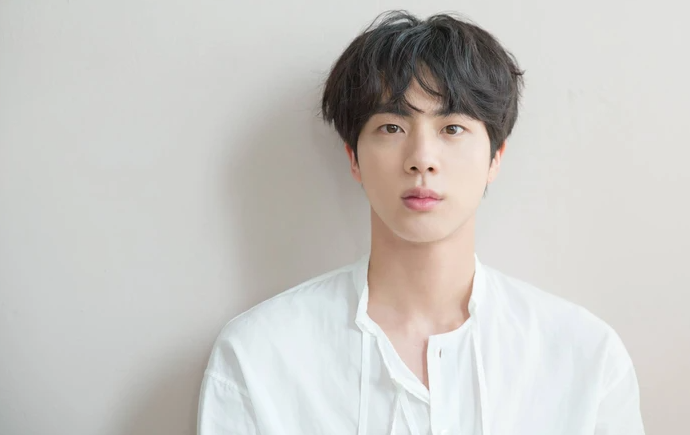 Photo: Sao Star
Public image
Philanthropy
In December 2018, Jin donated various suppliers to the Korean Animal Welfare Association to celebrate his birthday, purchasing food, blankets, and dishes for the organization. That same day, he donated 321 kilograms of food to the Korea Animal Rights Advocates (KARA), another Korean animal welfare non-profit.
Since May 2018, Jin has been a monthly donor to UNICEF Korea, requesting that his donations be private at the time. They were eventually publicized following his induction into the UNICEF Honors Club in May 2019 for donating over ₩100 million (about US$84,000).
Influence
In 2019, he was ranked as the overall 13th most popular idol and 6th among girls aged 13–19 in South Korea, via data collected by analytics company Gallup Korea.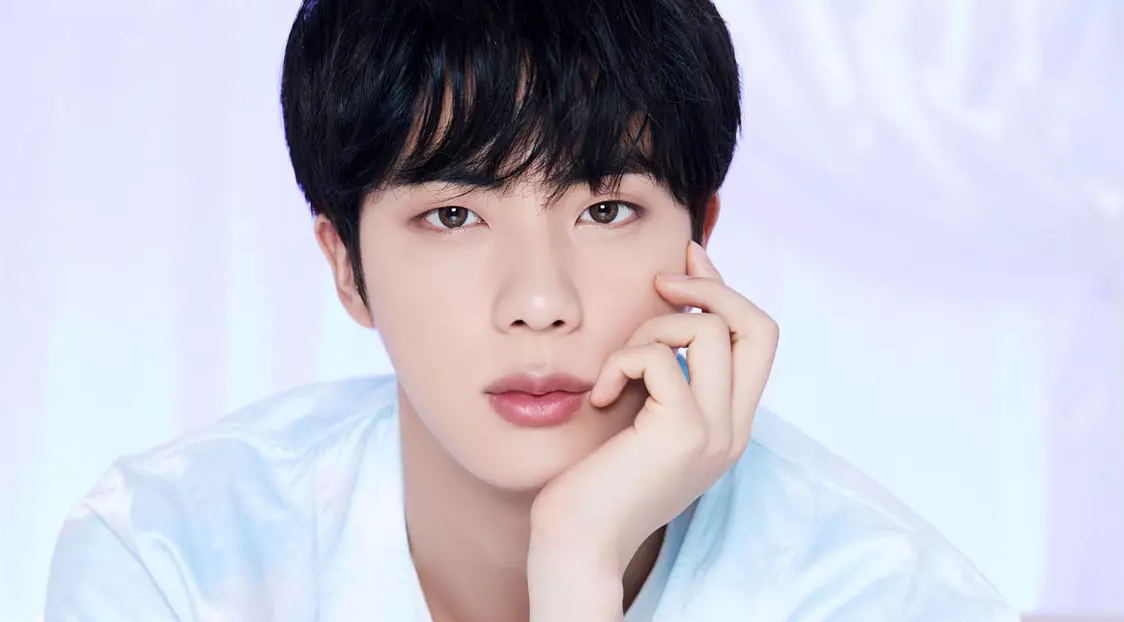 Photo: Bright Today
Jin's Personal life
Jin owns a luxury apartment worth US$1.7 million in South Korea, which he bought in 2018. However, he still lives with his band members in Hannam-dong in Seoul. In December 2018, he celebrated his birthday by donating supplies such as food, blankets, and dishes to the 'Korean Animal Welfare Association' and also by donating 321 kg of food to the non-profit organization 'Korea Animal Rights Advocates' (KARA), which also supports animal welfare in Korea.
Jin's favorite hobbies are cooking, eating, taking care of pets, playing video games, and snowboarding. He also features in his own "mukbang" show called 'Eat Jin,' where he is sometimes joined by other 'BTS' members such as Suga, Jimin, and Jungkook.
Jin currently attends graduate school at the 'Hanyang Cyber University,' where he studies subjects other than music.