Mesmerizing bays in Vietnam to draw tourists
With over 3,000 km of coastal line, Vietnam is no shortage of stunning beaches and natural bays, along with rocky islands and magical caves including these below destinations, which are usually overflowed with domestic and foreign tourists. 
Towering limestone pillars and tiny islets topped by forest rise from the emerald waters of the Gulf of Tonkin,designated a World Heritage Site in 1994, Halong Bay's scatter of islands, dotted with wind- and wave-eroded grottoes, is a vision of ethereal beauty and, unsurprisingly, northern Vietnam's number one-tourism hub, Lonely Planet describes.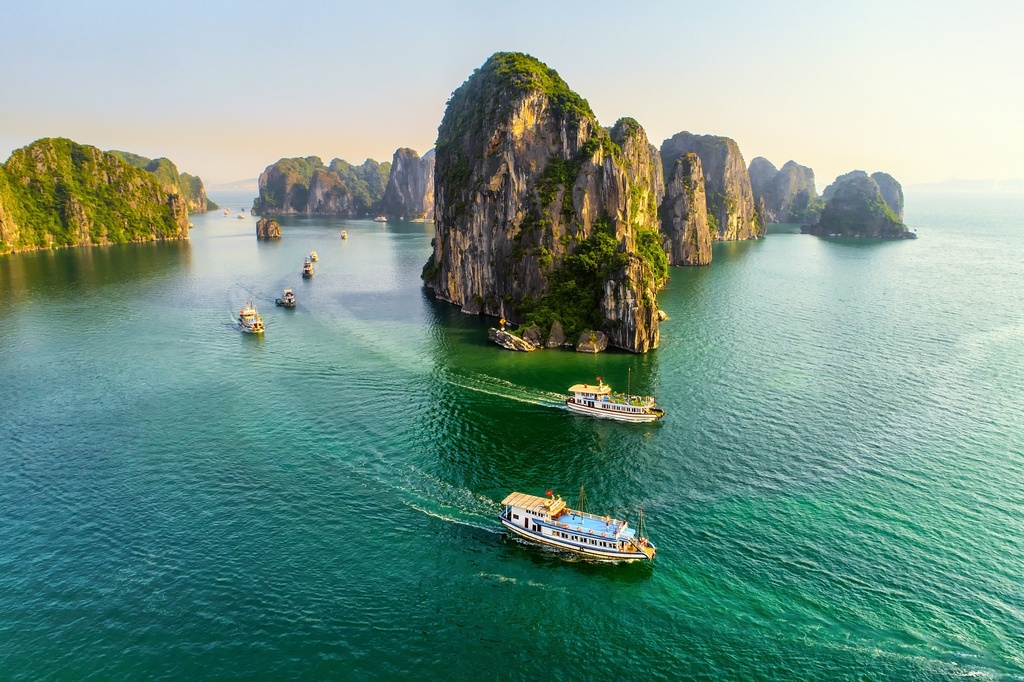 Boats sailing on emerald water in Ha Long Bay. The place has been honored many times with major awards by famous foreign travel magazines and magazines. (Photo: Zing)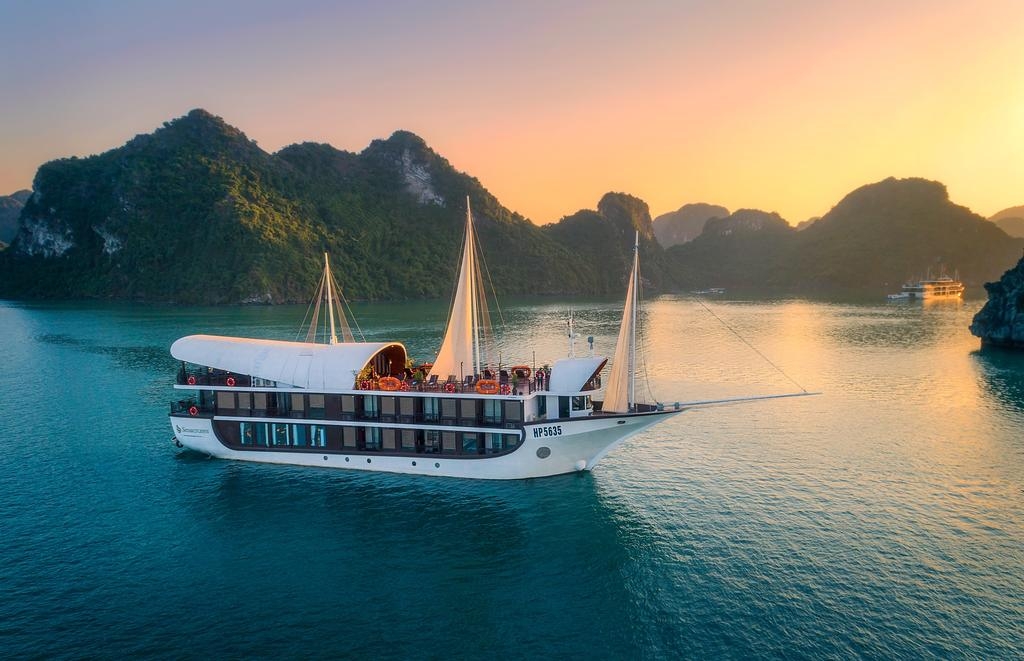 Cruising in Ha Long Bay (Photo: Booking.com)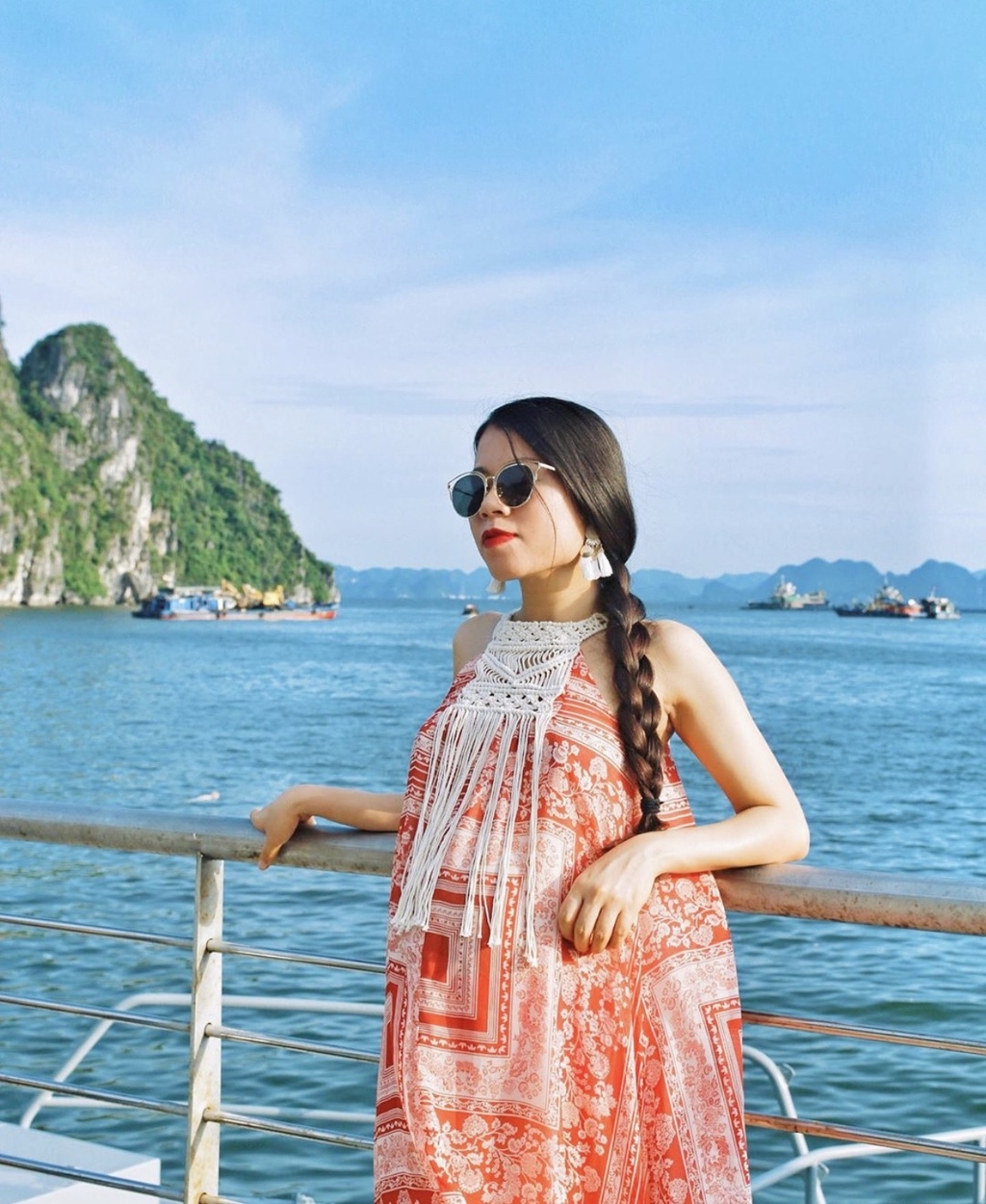 Visitors to Ha Long bay will see thousands of rocky islands and many beautiful caves. In addition, panoramic views of the bay from helicopter or floating on luxury yachts are valuable experiences that tourists cannot miss.

(Photo: Zing)
Bai Tu Long bay is also a place attracting tourists by limestone complexes with fantastic beauty. It also provides an impression of the daily life of fishermen and the unique fishing village architecture. All create a vivid picture of nature that makes this area one of the "New 7 Wonders of Nature", VGP reported.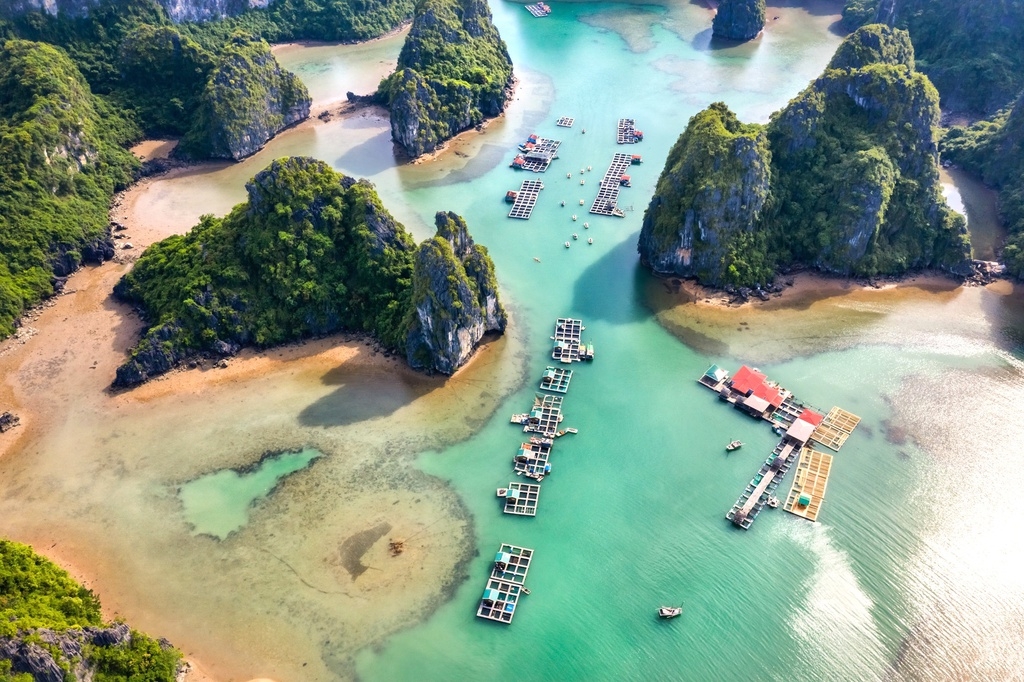 Aerial view of Bai Tu Long Bay (Photo: Zing)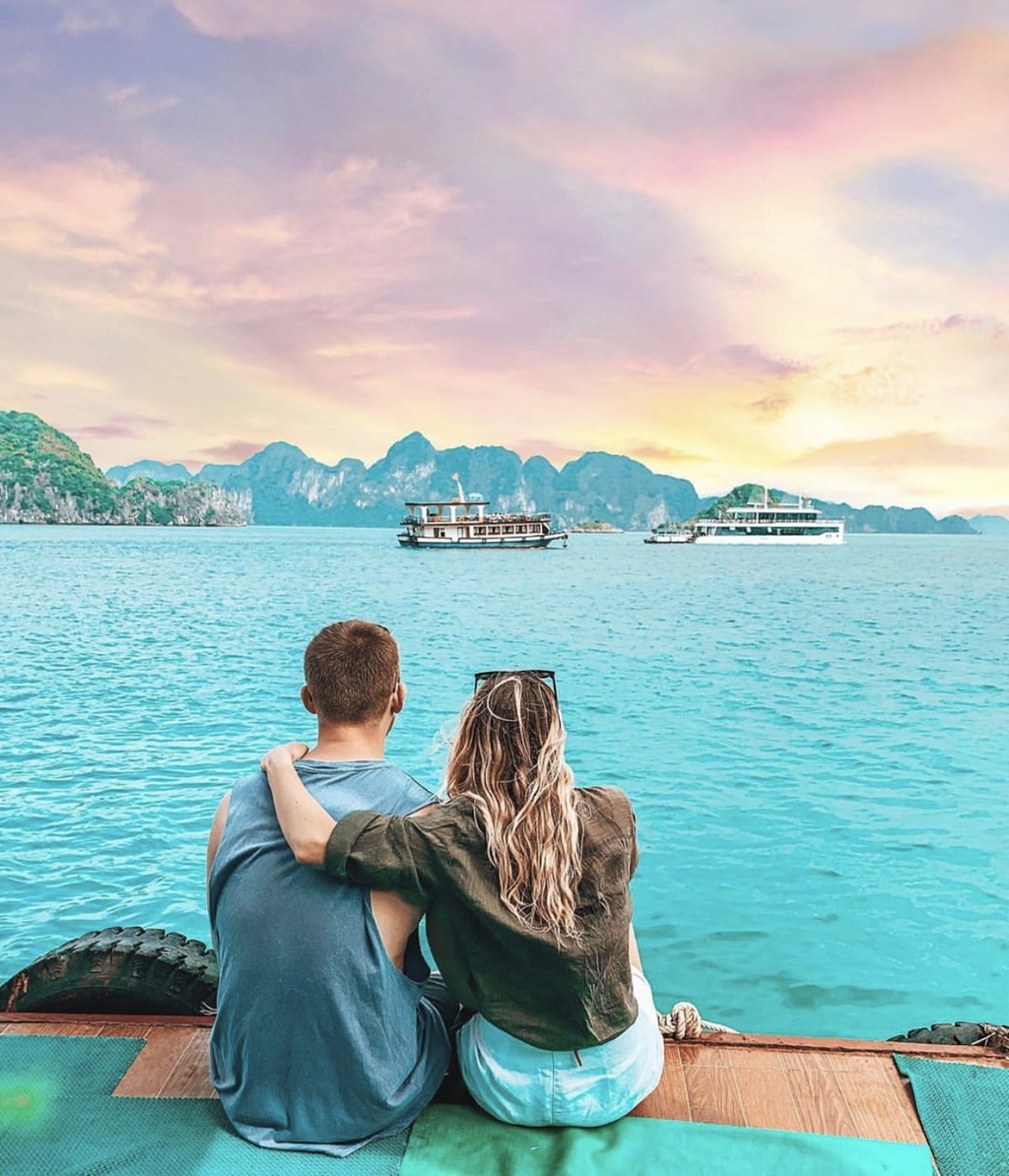 Boating amidst the gorgeousness of Mother Nature is a truly romantic experience (Photo: Zing)
Lying south and east of Cat Ba Town, the 300-or-so karst islands and limestone outcrops of Lan Ha are just as beautiful as those of Halong bay but feel more isolated and untouched, and have the additional attraction of numerous white-sand beaches. Sailing and kayak trips here are easily organised in Cat Ba Town.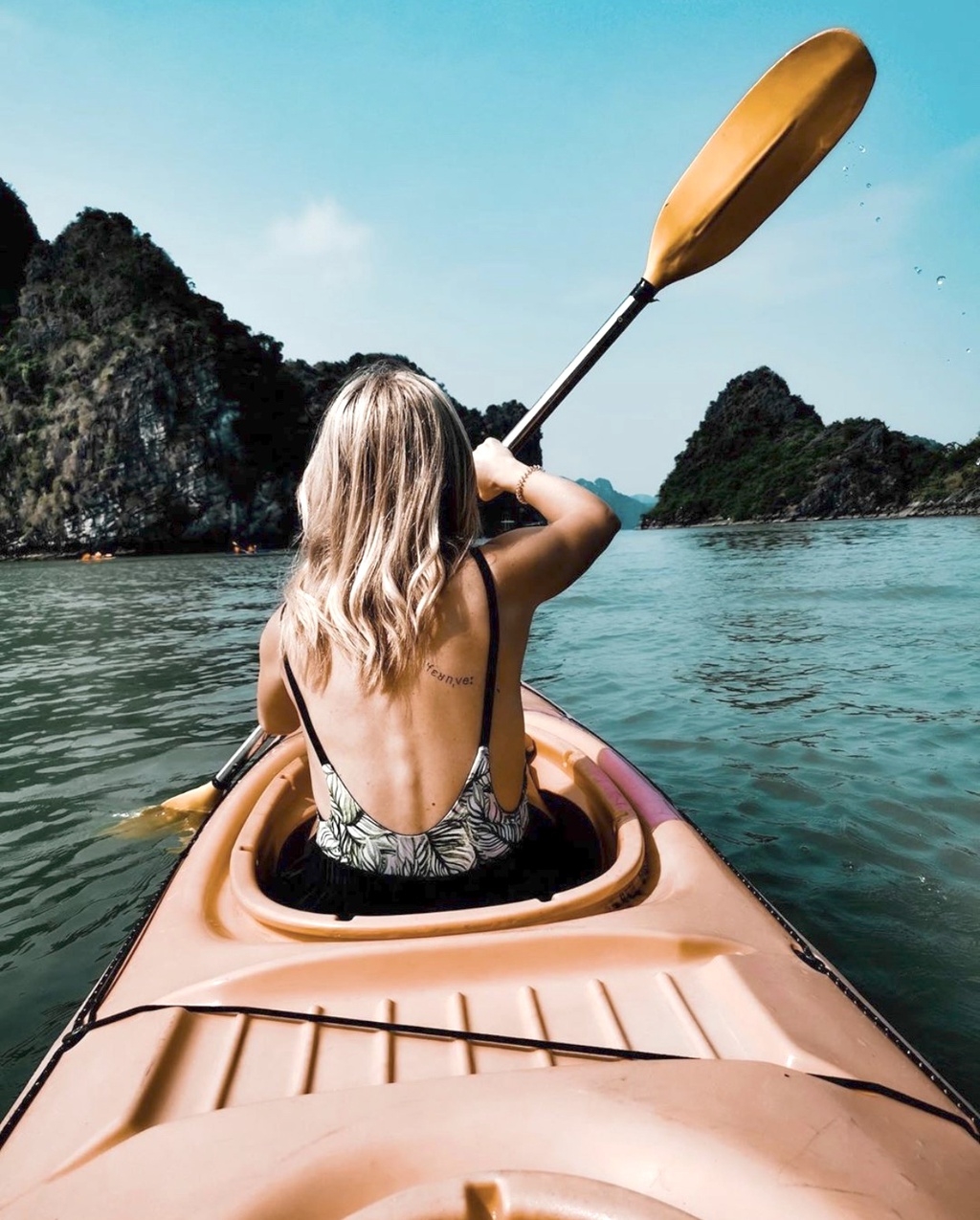 Lan Ha bay (Hai Phong city) is a quiet bay area adjacent to Ha Long bay. It has 400 islands covered with green vegetation creating a charming landscape. In many peaceful islands are aquaculture villages.

(Photo: Zing)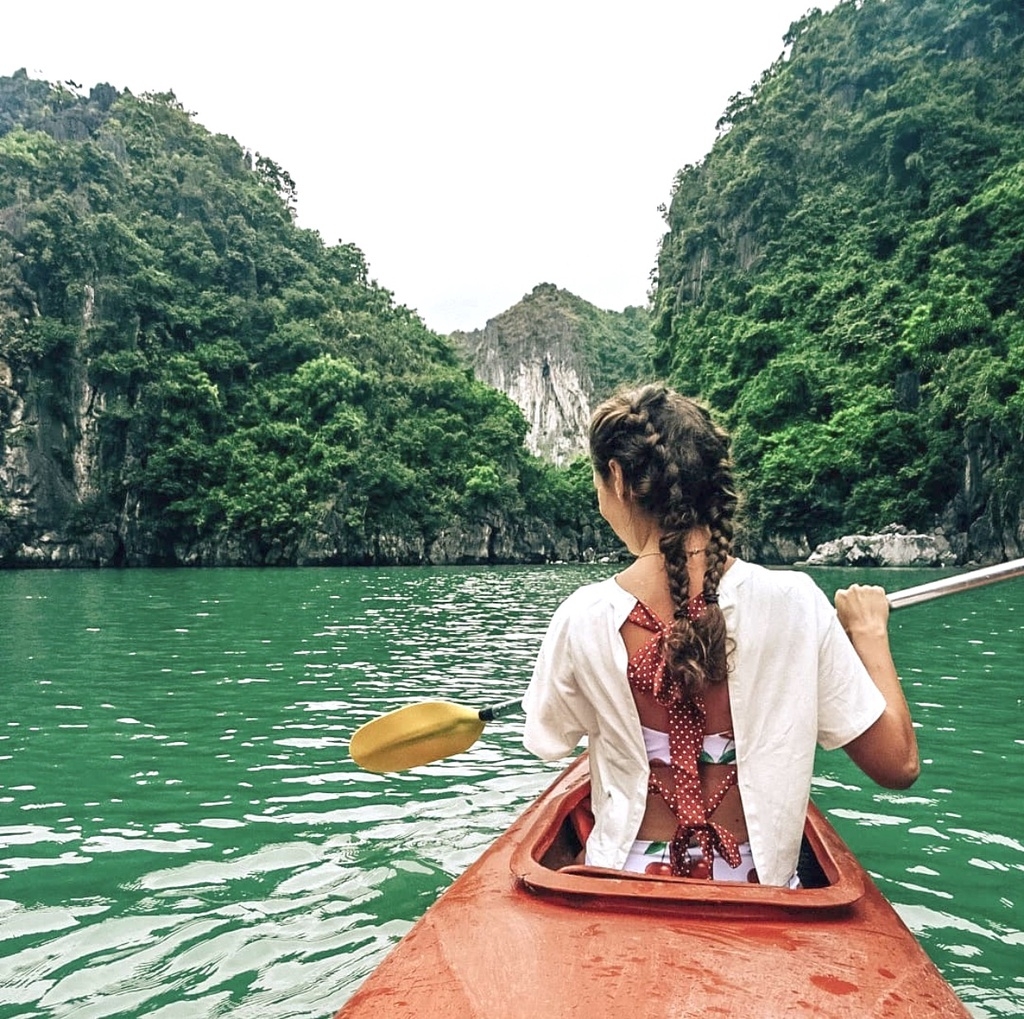 Kayaking around the bay, floating between caves and pure sea water is an indispensable experience for many tourists.

(Photo: Zing)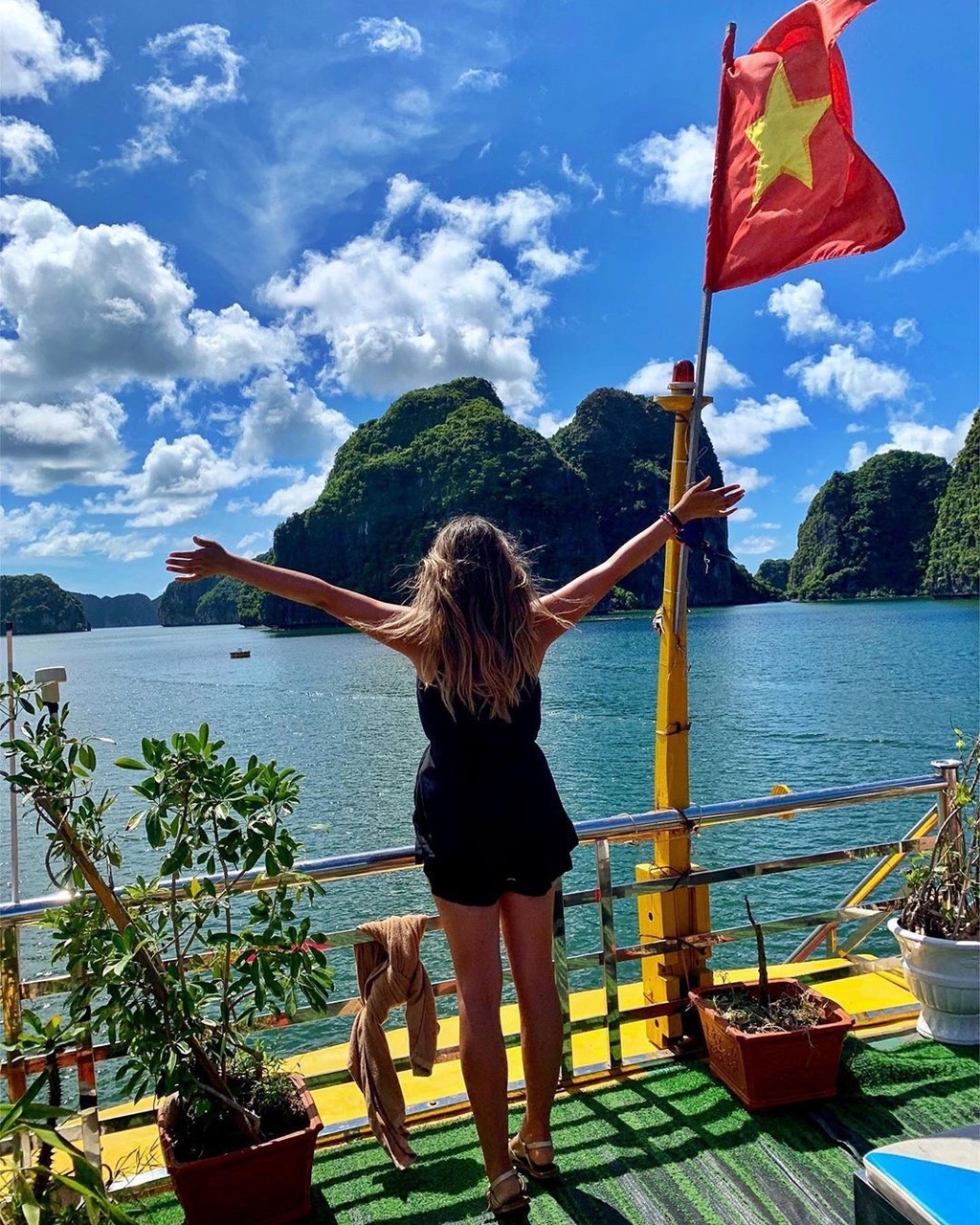 (Photo: Zing)
Lang Co – the beautiful bay of Thua Thien Hue Province has been officially a member of the World's Most Beautiful Bays Club. Together with Ha Long and Nha Trang bays, Lang Co is the third bay of Vietnam which is honourably admitted to this Club.
Lang Co bay is 42.5km in length and 60km away from Hue and 20km from Da Nang. It is nearly a neglected beach located in the base of Hai Van Mountain Pass with smooth seaside resorts, clear water, a diversified and rich ecosystem, an extensive tropical forest on rolling mountains. Moreover, between the mountains and the beach is Lap An lagoon, which stretches attractively on an extensive area. Lang Co is really one of the famous tourist spots of Thua Thien Hue Province, which was compared with a fairyland by Khai Dinh King, according to Kham Pha Hue.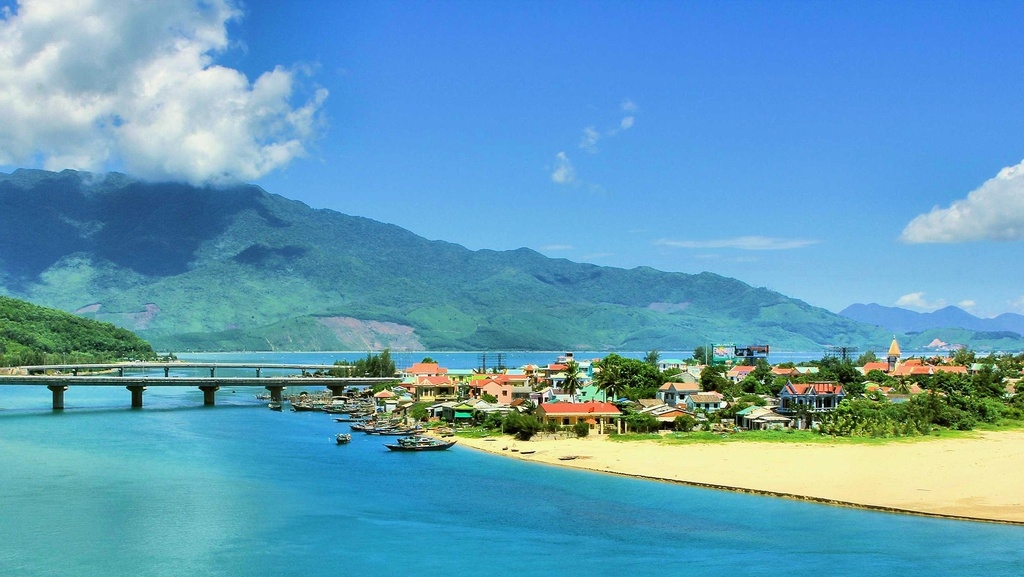 (Photo: Zing)
With available potentialities and advantages, in recent years, Thua Thien Hue Province has had plenty of action programs and plans in order to diffuse as well as appeal domestic and foreign investment to Lang Co area. Particularly, in 2008, the People's Committee of Thua Thien Hue Province issued the Program No. 45/CTr-UBND dated May 27th, 2008 on developing beach and lagoon tourism until 2012. Accordingly, together with the provincial beautiful lagoons and beaches which are paid special attention to the investment, upgrading, and development, Lang Co bay is considered as a breakthrough place of beach tourism with particular targets such as constructing regional and international convalescence resorts and beach entertainment areas, associating with Hue City to connect this region with regional and worldwide big tourism centers; establishing the tour of Hue - Canh Duong - Cu Du - Lang Co - Son Cha and the seaway tour of Lang Co - Son Cha - Da Nang - Hoi An, etc.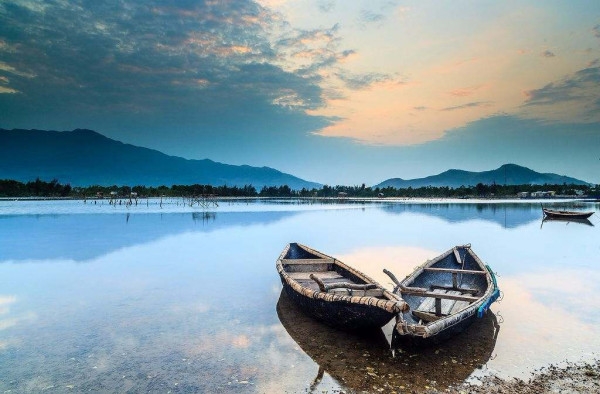 The Bay looks majestic (Photo: Vietnam Airlines)
Nowadays, besides high-class resorts which have operated effectively such as Nirvana Spa and Resort, Ancient Resort, Huong Giang Resort, Thanh Tam Resort, Lang Co has been still receiving many new investment projects, for example projects for Hue Laguna Resort, Bai Chuoi Resort, Lap An eco-tourism area, Thu Duc - Lang Co complex of offices and hotels, Dream Palace convalescence resort, etc.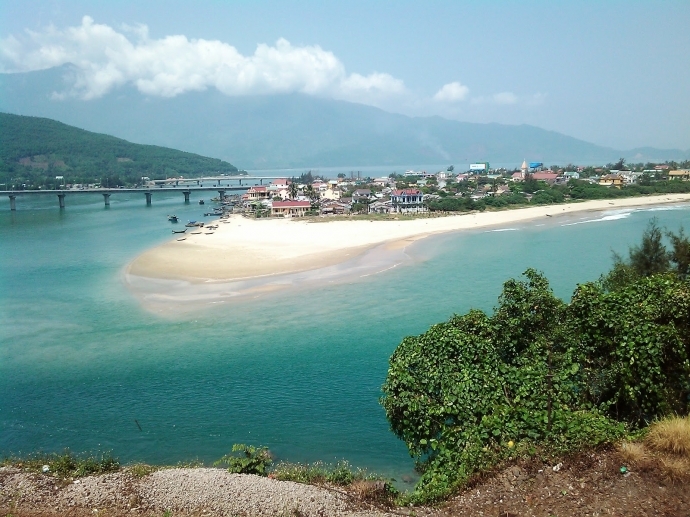 Lang Co Bay (Photo: Bao Giao Thong)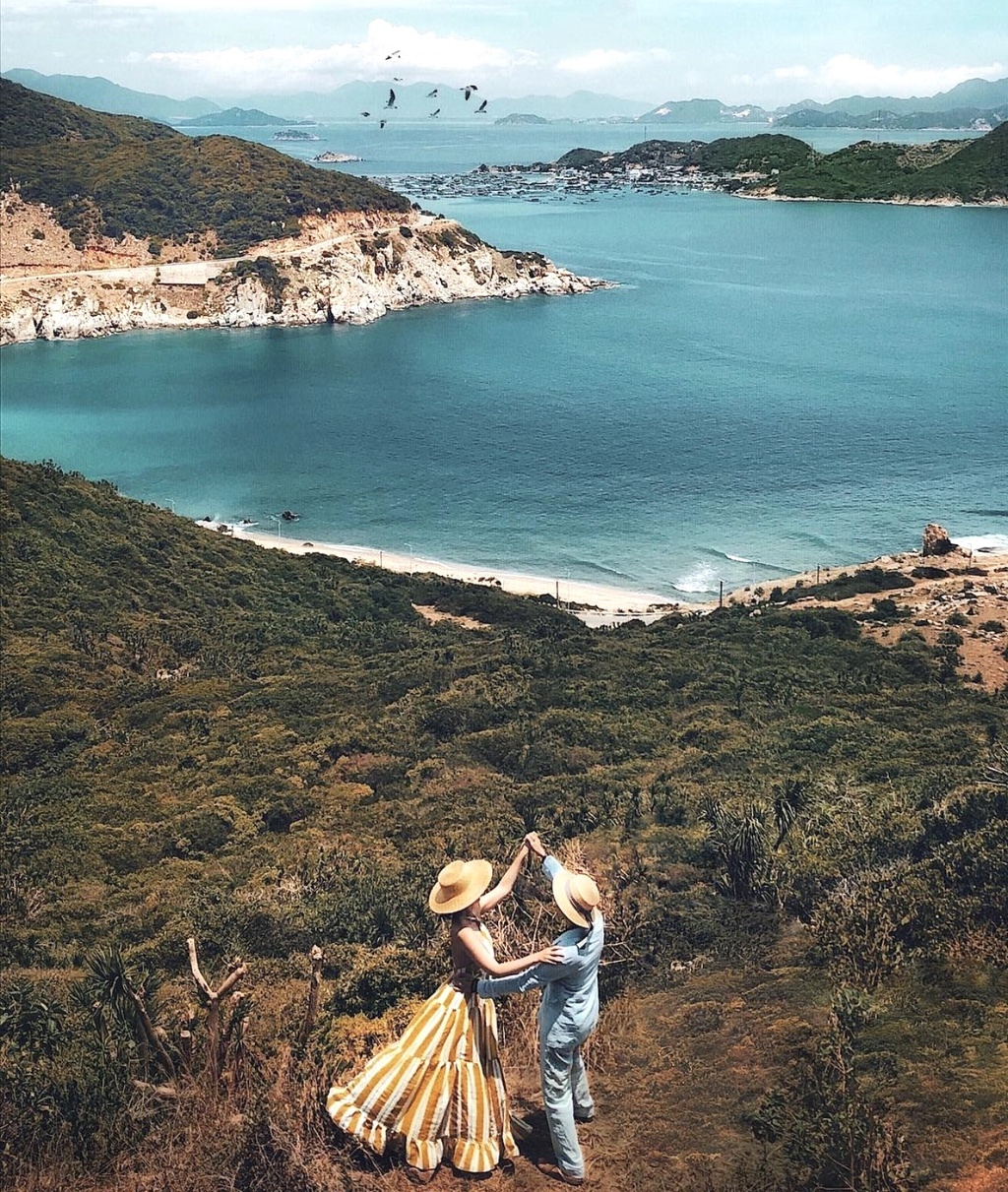 (Photo: Zing)
Vinh Hy bay in Ninh Thuan has clear blue water and beautiful natural scenery. This is an ideal destination for travelers interested in exploring poetic natural landscapes. In addition, you can experience scuba diving, floating on the sea or enjoying fresh seafood at this place.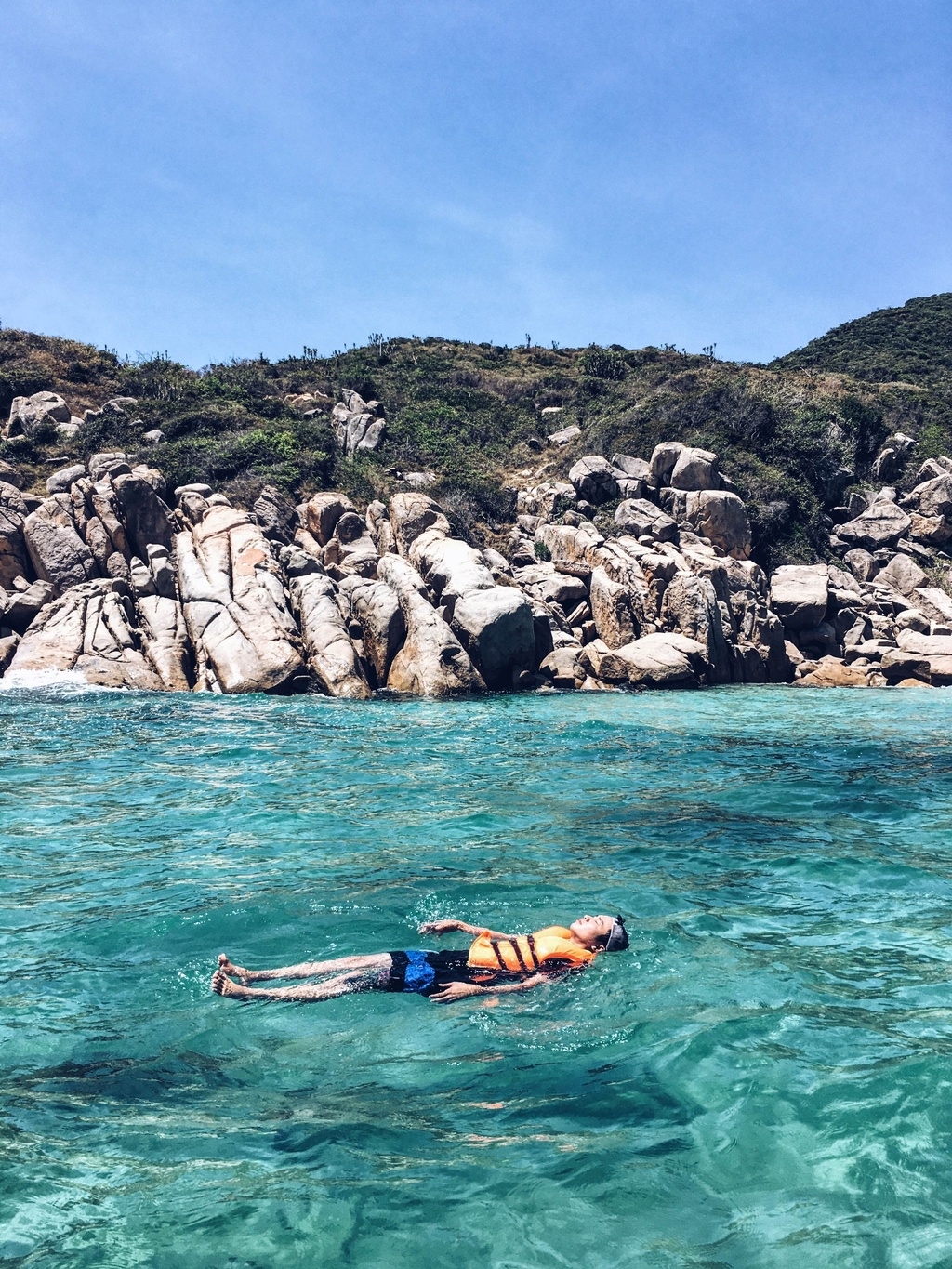 A man floating in the bay (Photo: Zing)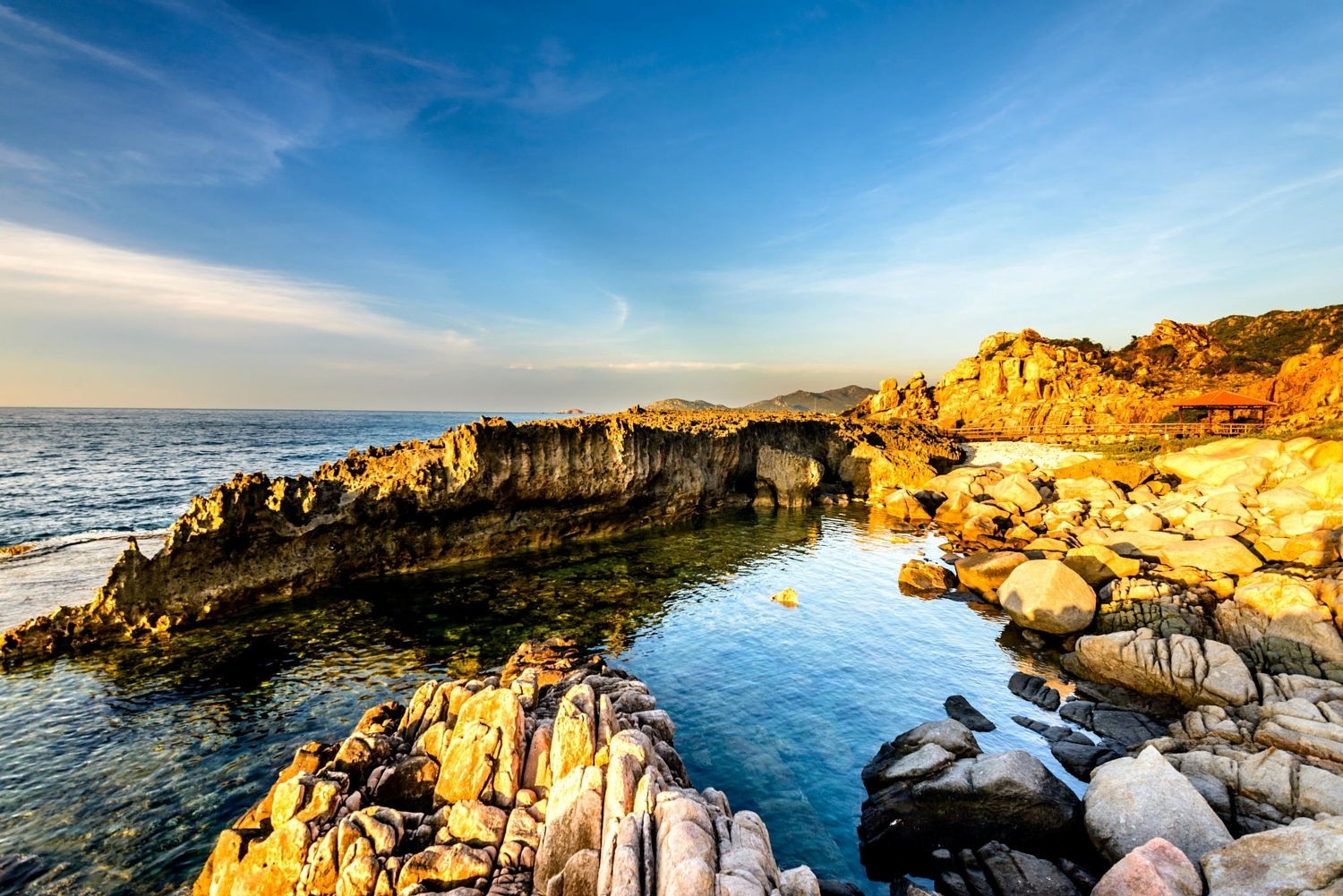 Colorful bay tuner the sunlight (Photo: Viet travel)