More and More Farmers Using Online Sales, Up 191% Year-on-year
E-commerce and logistics is the future of the postal sector, as authorities pushed development of the digital economy.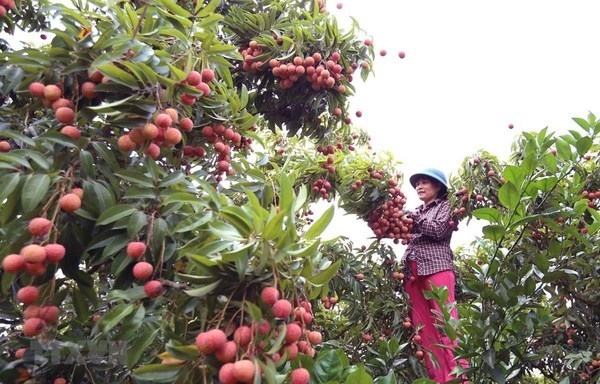 A farmer in a lychee orchard. Photo: VNA
Many farmers are now using online sales as one channel in their diversified sales strategy. Nearly 8,000 Vietnamese farmers started trading on e-commerce platforms in the first six months, up 191% year-on-year, reported VN Express.
The total value of agriculture produce on e-commerce platforms in the period tripled to VND 944 billion (US$ 41 million), according to a Ministry of Information and Communications report.
It stated this was the result of the ministry and municipal authorities pushing postal companies to partner with e-commerce platforms to help distribute produce.
This year, Vietnam's lychees became the first agriculture produce to be exported to Europe via a domestic e-commerce platform.
With foreign traders unable to enter Vietnam and directly buy lychees because of pandemic-related restrictions, online trading has emerged as a viable alternative.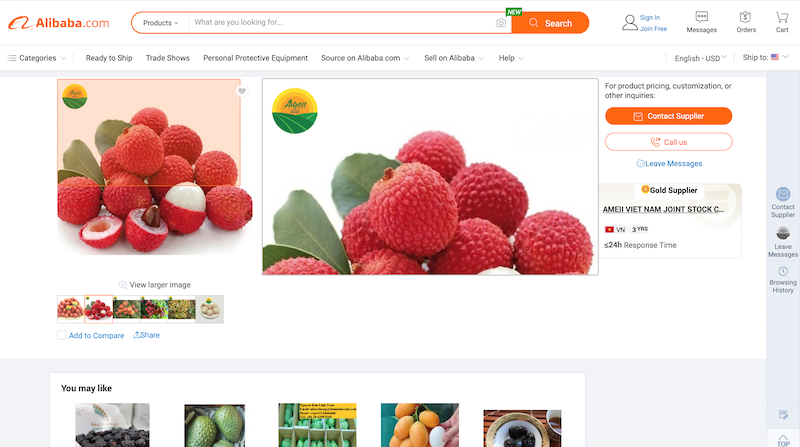 Vietnamese lychee are sold on Alibaba.com
Following lychees, other fruit in season will be sold on e-commerce platforms, in particular mangoes and plums from Son La, longans from Hung Yen, and dragon fruits from Binh Thuan.
Minister of Information and Communications Nguyen Manh Hung said e-commerce and logistics is the future of the postal sector, thanks to technology paving the way.
E-commerce is becoming very popular in many countries around the world thanks to its advantages in areas such as time savings, convenient transactions, and cost optimisation while the traditional ways of introducing products can take a long time to reach the desired market, leading to higher costs and reduced quality. Therefore, the application of e-commerce in business activities is an indispensable and practical trend in Vietnam. It can be seen that e-commerce platforms have brought positive results to many enterprises, especially for those of small and medium sizes.
Vietnam's digital economy is forecast to grow by 29% annually from 2020 to US $52 billion by 2025, according to a study by Google, Temasek Holdings and Bain & Co.