Nomadic beauty of a sheep farm in Ninh Thuan
Addition to enjoying beautiful beaches, visiting Cham Temples, visitors now have another interesting check-in point with a nomadic beauty.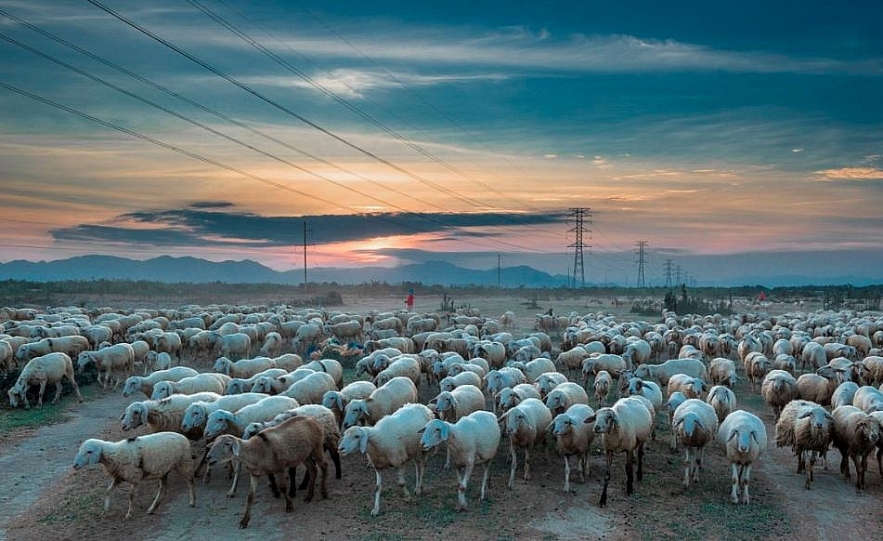 Going home. Photo: Gody
An Hoa sheep field is located in An Hoa hamlet, Xuan Hai commune. It's located about 16km from the center of Phan Rang city, Ninh Thuan in the Northwest, towards Highway 1A to Nha Trang. This is one of the largest free grazing sheep locations in Ninh Thuan province.
Along with the peaceful and poetic landscape. An Hoa sheep field is becoming more and more popular, becoming a very hot tourist attraction in Ninh Thuan. Tourists come here can both enjoy sightseeing and just immersed in nomadic life.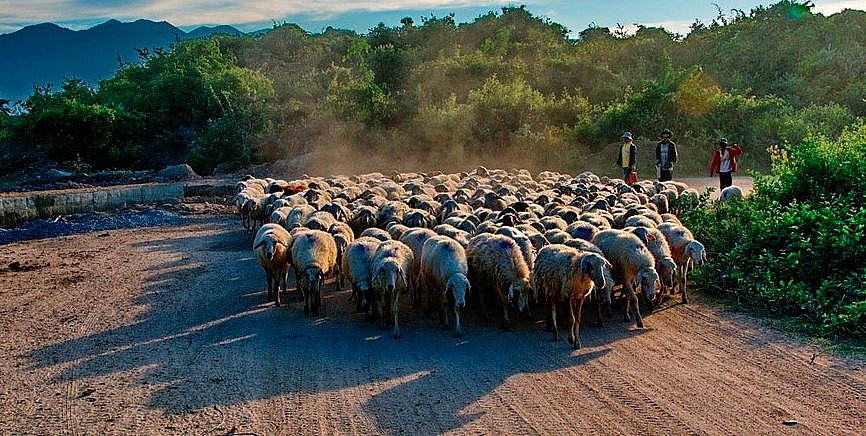 Photo: Vu Minh Tuan
An Hoa sheep field is influenced by tropical climate Ninh Thuan. Therefore, the period from June to August in the middle of summer will be the best time for you to make your Ninh Thuan travel Vietnam. The weather is sunny, the grass is covered in a green color, you can fully enjoy the peaceful life here.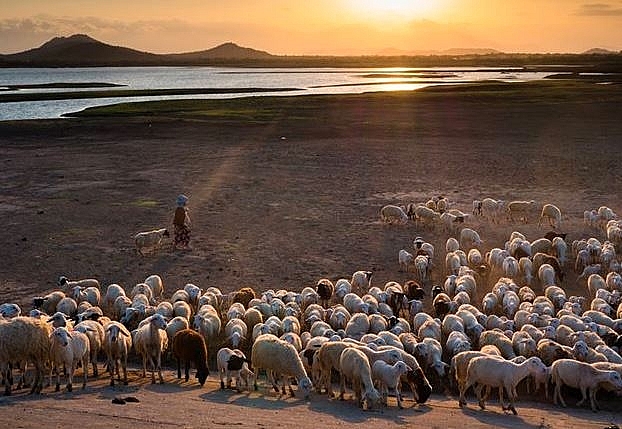 Sheep grazing under the dusk sunshine. Photo: Hai Duong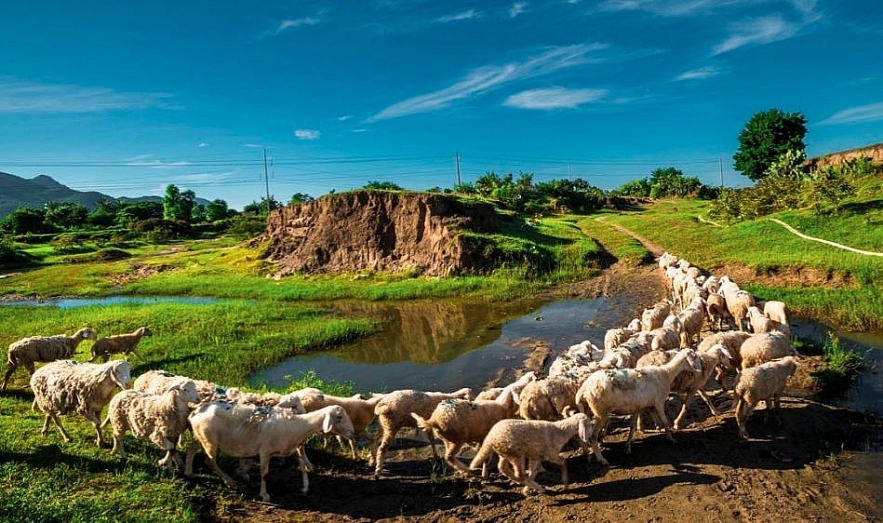 On the way to green field. Photo: Tran Binh Anh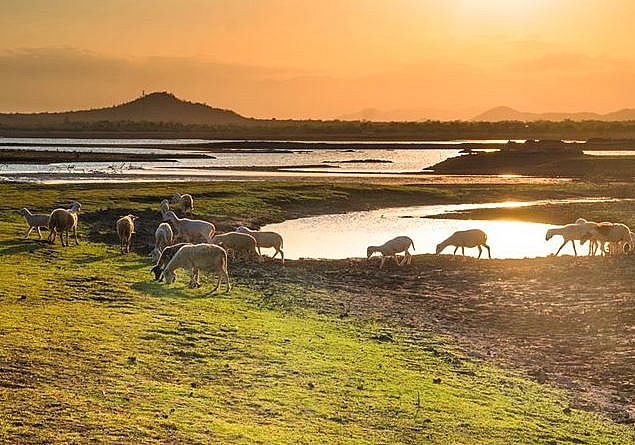 A view of Thanh Son Lake. Photo: Saigontimes
Every day, visitors can watch scenes of thousands of sheep raised by local Cham ethnic herders grazing on lush grass next to Thanh Son Lake in early morning and afternoon. The peaceful views suggest Mongolian meadows.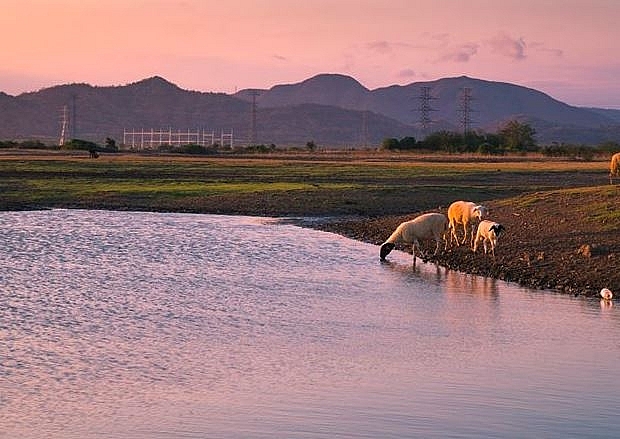 A view of Thanh Son Lake. Photo: Saigontimes
Photo: Tran Binh An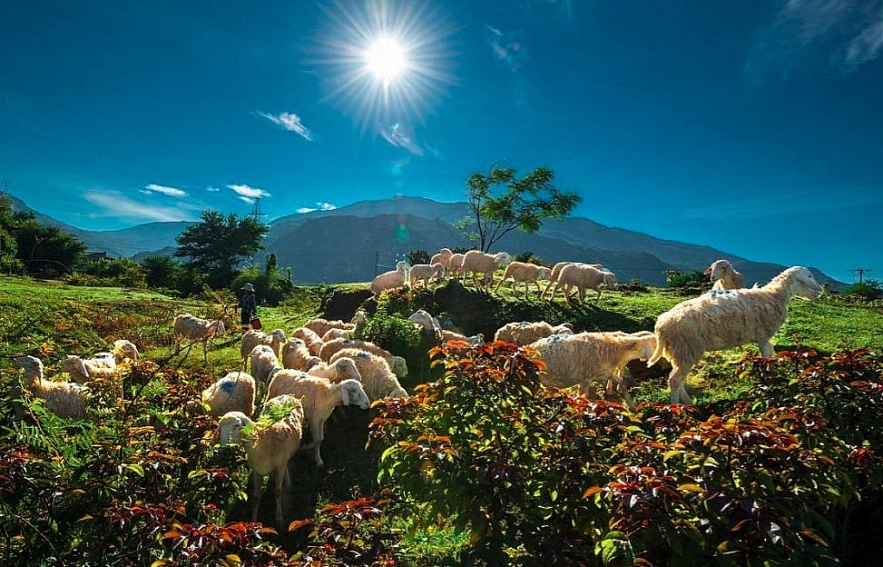 Photo: Tran Binh An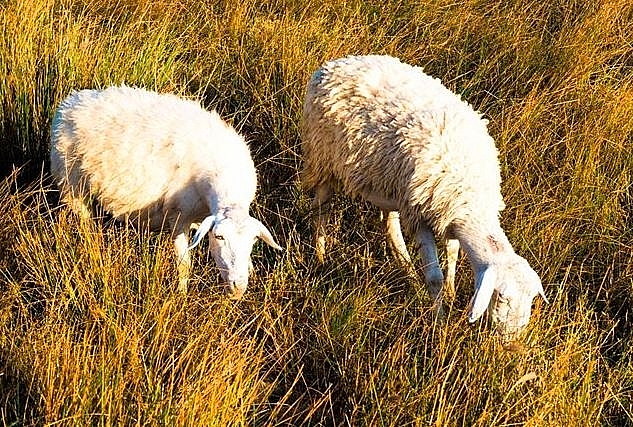 Photo: Saigontimes
Saigontimes/Saigoneer/OriginVietnam