Paris Hilton Wears Dress by Vietnamese Designer on Cooking Show
American model and actress Paris Hilton chooses one of Chung Thanh Phong's sequin dresses for her appearance on Netflix's Cooking With Paris show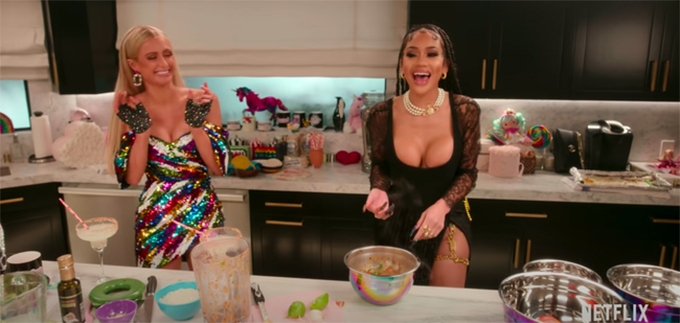 Paris Hilton wears (L) wears Phong's dress on Netflix's cooking show. Photo: Netflix
The episode will be aired on August 4.
The dress is from Phong's "I am Superstar" collection. The short V-cut strapless dress compliments Paris's bare shoulders and curves. Its sequins make the model stand out.
"I'm very eager to see her wearing my design," designer Chung Thanh Phong told VNE. "I'm very happy the beauty's stylist came and asked me for some sexy dresses. Vietnamese fashion has been gaining more recognition from international stars."
Phong reportedly tailor-made five dresses and sent them to Paris in February without knowing which outfit would be selected. "They only let me know when the show was almost on air. That's how the international fashion industry work," Phong said.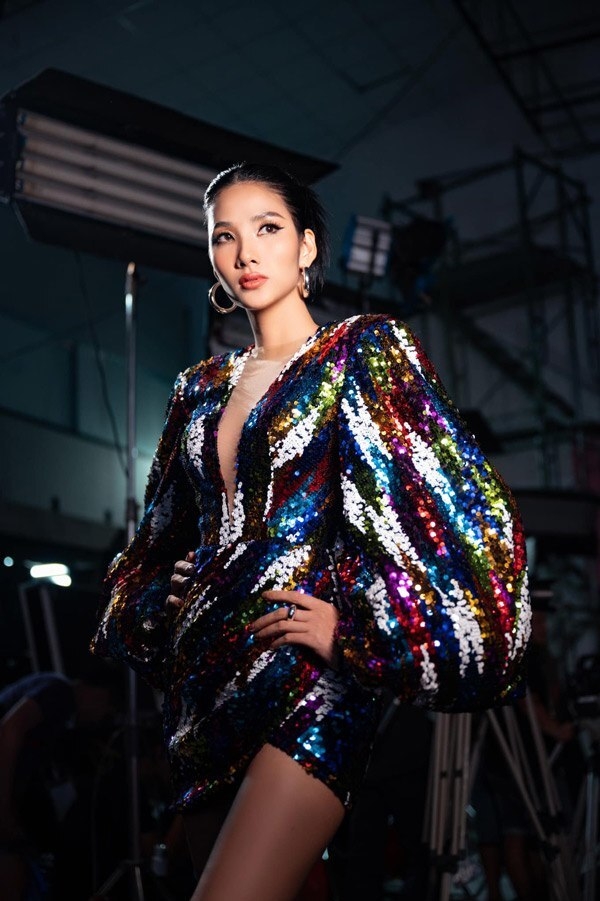 The sequin dress has been worn by other Vietnamese celebrities. Photo courtesy of Chung Thanh Phong
Last year, the designer unveiled a Save Yourself collection featuring protective outfits and face masks. With the Covid-themed outfits, he said he wanted to encourage fashion lovers to adopt protective measures to avoid Covid-19 infection risks. He also wanted to spread positivity and help workers in the textile industry since many have been hit hard by the pandemic.
The collection, introduced on the Internet instead of at a fashion show, features 10 designs with three-layer cloth masks and hand sanitizers. Photo: VNE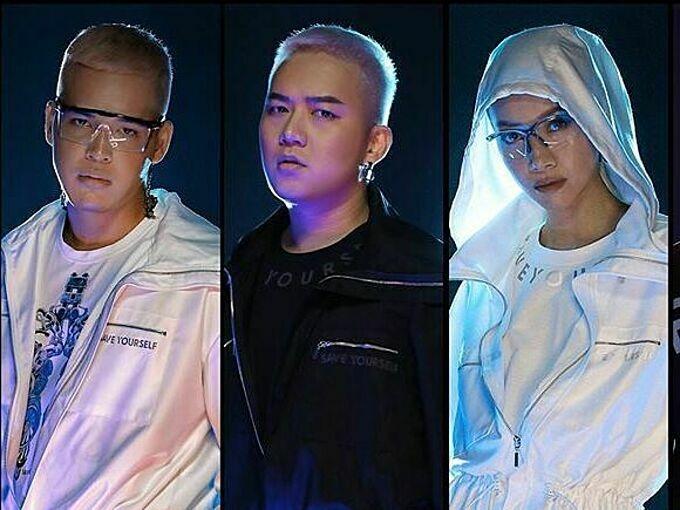 Black and white are prominent colors in the Save Yourself collection. Photo: VNE
Chung Thanh Phong is a top fashion designer in Vietnam. He turned to the entertainment industry as a solo singer after graduating from Hong Bang University's graphic design-advertisement program.
He placed in the Top 10 in Viet Nam Idol 2007, a Vietnamese version of the singing contest American Idol launched by Viet Nam Television.
He owns two brand names, RIN and Chung Thanh Phong Bridal, offered at his shops in HCM City and Da Nang.
In 2015, Phong was named Best New Designer of the Year by F Fashion Magazine, one of the country's leading publications on fashion and design.