Provinces to Reopen for Tourism in October.
Some travel destinations in Vietnam have resumed tourism activities in October as the pandemic situation is under control.
Provinces have been opening for tourism
Quang Binh Province, dubbed Vietnam's kingdom of caves, welcomed back vaccinated tourists from October 1st as part of its tourism recovery plan.
Visitors who have been fully vaccinated can enjoy tours in the central province, while those who have received one Covid vaccine dose will need to furnish a negative Covid certificate obtained via RT-PCR or rapid testing. Vaccinated visitors would be allowed to join package tours with pandemic prevention measures in place and certain limitations to avoid the risk of infection. Tourism staff in frequent contact with visitors must be fully vaccinated while those with less contact with tourists need to get at least one vaccine shot. All staff will be tested for Covid once a week.
Nguyen Van Ky, chairman of the provincial tourism association, proposed provincial authorities prioritize vaccination for those working in the tourism industry and their relatives to speed up the reopening plan.
Quang Binh, home to UNESCO heritage site Phong Nha-Ke Bang National Park, boasts many limestone caves including Son Doong, the world's largest. Quang Binh welcomed 550,000 visitors in the first nine months of 2021, down 66 percent year-on-year.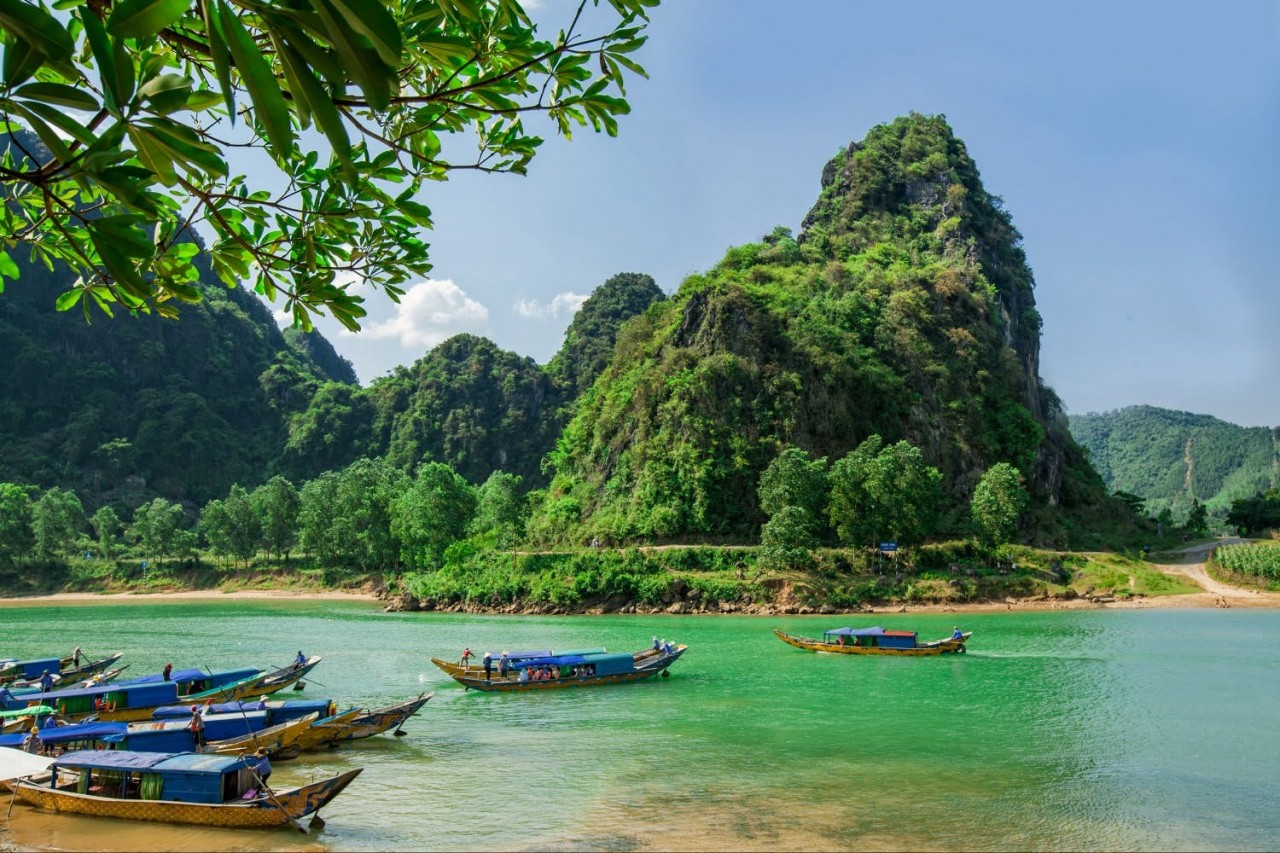 Phong Nha-Ke Bang Park. Photo: Lonely Planet
Many travel operators have offered big discounts to attract domestic tourists in an effort to survive amid the new Covid-19 outbreak and create income for local guides and porters. Authorities in Quang Binh earlier decided entry tickets to many of its famous caves including Son Doong would be cut by half from next year to stimulate tourism.
In the northern coastal city of Quang Ninh, the home to Ha Long Bay, a world natural wonder, from September 21 a number of intra-provincial tourism activities re-opened after 90 days without any community infections reported.
This province planned to begin welcoming visitors from other provinces, firstly northern localities, in November-December 2021. However, tourists must come from the localities that do not record any community infection cases within 14 days. Tourists must be fully vaccinated with two doses of vaccine and have negative testing results within 48 hours before entering Quang Ninh.
The northern port city of Hai Phong has reopened its tourist sites from 0:00 on October 1 for local residents, who meet criteria on vaccination and PCR testing or those who have recovered from Covid-19. The northern province of Vietnam has reopened a number of activities at tourist attractions and golf courses for local people from September 13.
Other provinces in the North such as Vinh Phuc, Bac Giang, Quang Ninh, and Thanh Hoa have also resumed tourism activities for in-province visitors. Lao Cai and Hoa Binh have welcomed tourists with negative SARS-CoV-2 tests from green zones.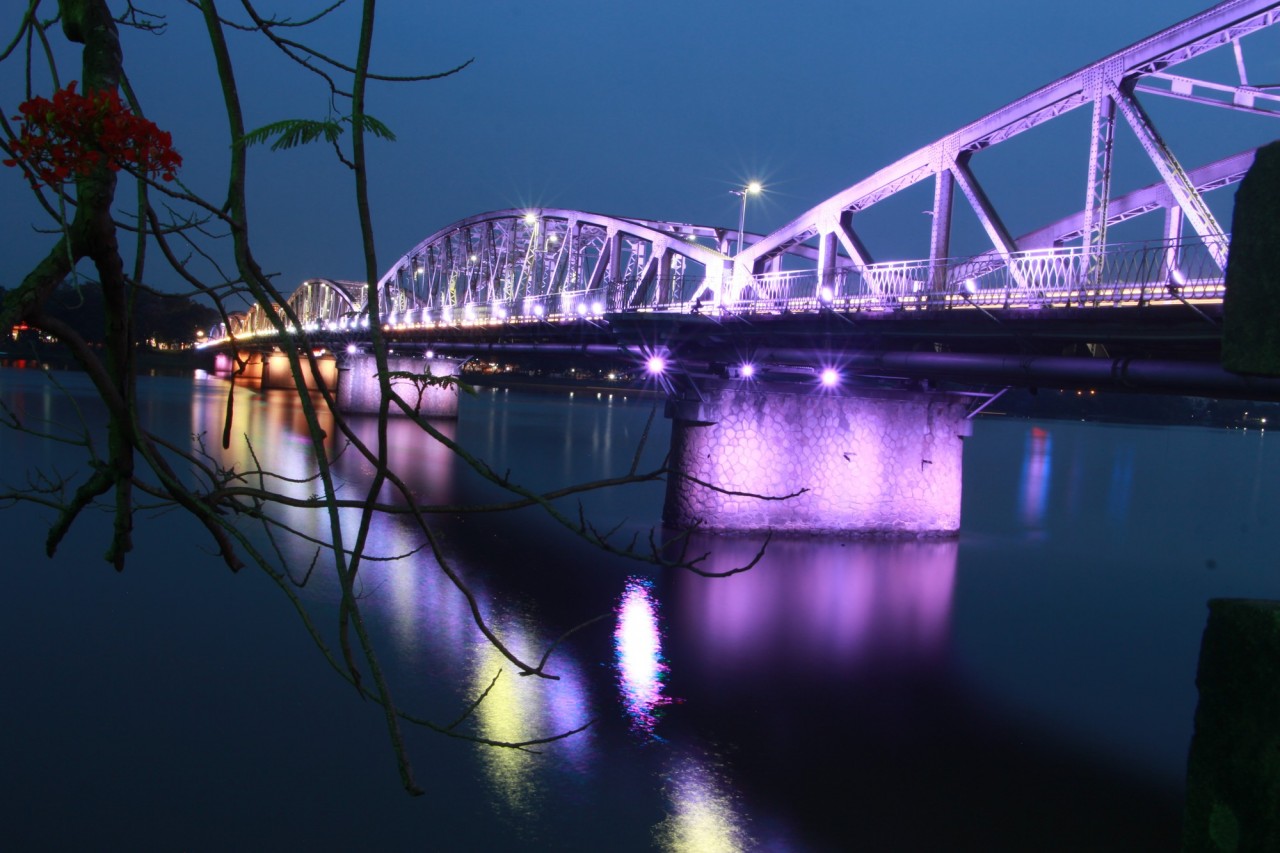 Truong Tien Bridge. Photo: Nld
Central provinces named Thua Thien – Hue, Da Nang and Khanh Hoa also allow opening some tourism activities. The Hue Monuments Conservation Center has welcomed visitors to the Hue Royal Citadel, the mausoleums of Emperor Minh Mang, Emperor Tu Duc and Emperor Khai Dinh. However, tourists can only attend outdoor tours. The central province of Khanh Hoa has decided to allow tourist sites to service local visitors from October 1 to 15. In the second phase, from October 16 to November 15, Khanh Hoa will open its doors to tourists from other localities who have a "green card" (fully vaccinated or recovered from Covid-19). Also, Lam Dong province reopened some tourism activities and food and beverage services.
The southern province of Ba Ria - Vung Tau has allowed local tourists to come to four tourist establishments in the districts of Con Dao, Xuyen Moc, Chau Duc and Dat Do from September 15 to October 30, such as Ho Tram Strip, Melia Ho Tram, Binh Chau Hot Spring and Six Senses Con Dao.
In the country's covid-19 hotspot Ho Chi Minh City, the districts of Can Gio, Cu Chi and District 7 have resumed some tourist activities. Starting from September 19, Can Gio district piloted the restoration of tourism activities. Specifically, it piloted reopening a closed tour to Sac forest, Dan Xay tourist area, Vam Sat tourist area and Hon Ngoc Phuong Nam tourist site until the end of September. The district will consider further ease of tourist activities from October.
Provinces to reopen for tourism.
Bình Thuận province is allowing domestic tourists in a pilot program from October 20th. The program will take place mainly in Phan Thiet city.
Also, authorities in Binh Dinh province may welcome back domestic visitors to its isolated peninsula next month while Phu Quoc Island has allowed tourist destinations and accommodation facilities to reopen.
Binh Dinh authorities would prioritize fully vaccinating all residents on Phuong Mai Peninsula to reopen tourism activities for domestic visitors from early November, Nguyen Phi Long, chairman of the south central province, said as cited by Quan Doi Nhan Dan newspaper. Long said the province is mapping out a plan to welcome back vaccinated foreign tourists under a trial vaccine passport program to the peninsula after all residents are fully immunized.
Phuong Mai used to be deserted, though nowadays, the peninsula has transformed into a popular tourist destination thanks to its idyllic beaches and high-end resorts.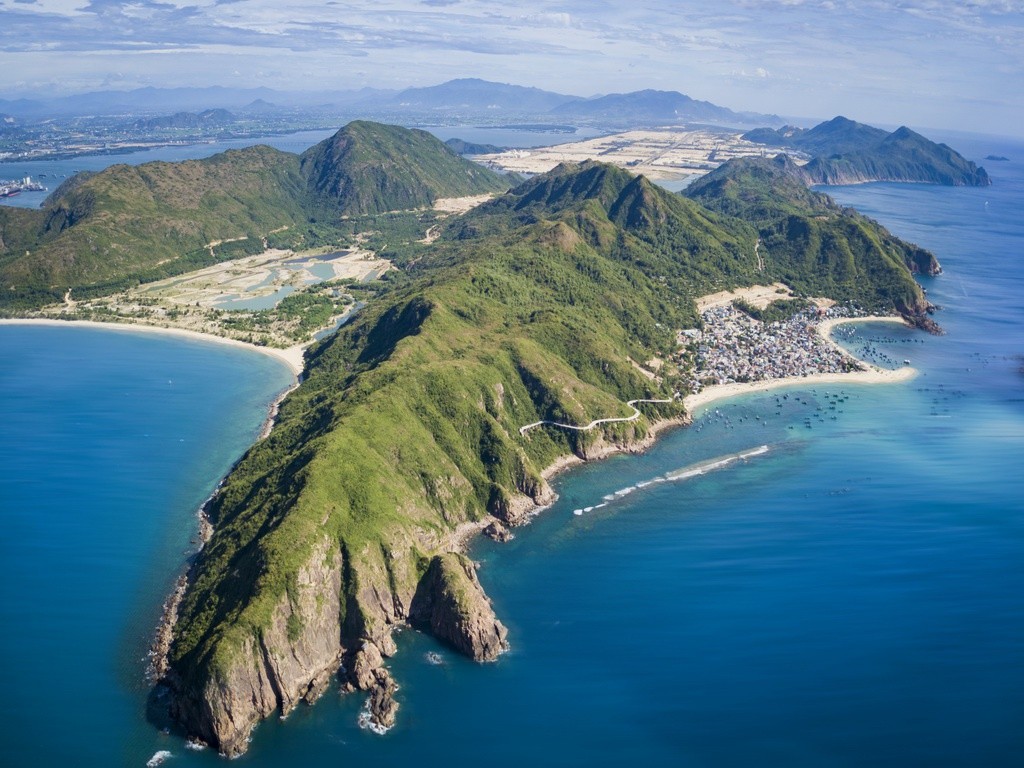 Phuong Mai Peninsula. Photo: Thanh
Binh Dinh authorities would also speed up vaccination across tourist town Quy Nhon so 90 percent of its resident would be vaccinated with the first dose before tourism reopening.
Authorities in Mekong Delta province Kien Giang also allowed accommodation facilities, tourist destinations, entertainment complexes and casinos in Ha Tien beach town and Phu Quoc island to resume operation from Thursday but only serve intra-provincial travellers.
Phu Quoc authorities have sped up its vaccination campaign to ensure all adults get at least one dose of a Covid vaccine by October 4th as it prepares to welcome fully vaccinated foreign tourists later this year. Lam Van Thanh, chairman of Kien Giang, earlier said the island would not be ready to welcome fully vaccinated foreign tourists in October as planned due to the low vaccination rate locally.
The dilemma
Although many destinations open the doors to tourists, not many are coming. After two weeks of reopening for tourism, Ha Long Bay (Quang Ninh) welcomed only a few visitors per day. On September 28, the Ha Long Bay Management Board said this destination has only received about 250 visitors, with 15 trains disembark, since Quang Ninh province allowed intra-provincial tourists (on September 21st), according to Thanh Nien.
According to some shipowners in Ha Long Bay, although Quang Ninh has reopened to welcome visitors, many tourism services are still not ready to operate due to the absence of tourists. The opened services are suffering from paying the costs of labour, parking, and renting. Therefore, the Quang Ninh Department of Tourism is revising a plan to welcome tourists from "green" areas in other provinces. Some other provinces such as Vinh Phuc, Bac Giang are also facing the same problems.
Vietnamnet