Real Estate Market to Witness a New Push in "Good Taste" Projects
After more than 10 years of many fluctuations, the real estate market is setting a new trajectory with more sustainable developments. In addition, to convince customers, investors must affirm their prestige and that their projects have high quality and great taste.
Purify the Market for Further Development
Gone are the days of selling houses "on paper" that made many people really suffer when spending a lot of money and waiting for decades to see their real house, or encountering investors who "say one thing and do another". Till now, many investors are still "obsessed" with the 2008 housing bubble because in just one year, land prices reversed continuously, increasing rapidly and then suddenly decreasing.
Purification will help the market be cleaner, information becomes more public and transparent. (Photo: Thoi Dai)
However, after many fluctuations, the real estate market has gradually adjusted and established a new, more sustainable trajectory. Both investors and customers with real housing needs are careful and focus more on the legality and existence of the real estate project.
The State also promulgated many policies to coordinate the market such as tightening credit or tightening the subdivision for plot sale. This trend is forecasted to continue when the cash flow into real estate is large.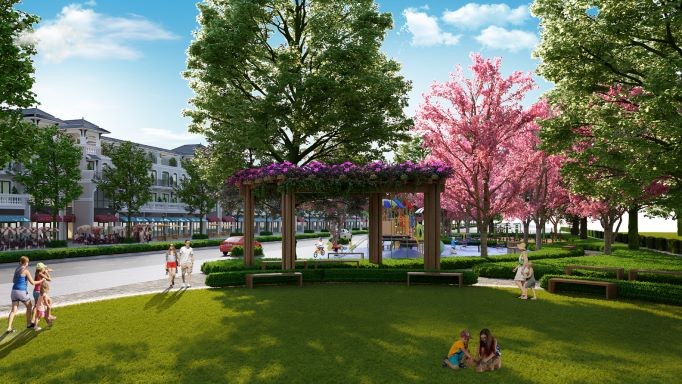 Green space at Sun Park – Imperia Grand Palza Duc Hoa project. (Photo: Thoi Dai)
According to the Economist, Assoc.Prof.Dr. Dinh Trong Thinh, investors, and customers should not worry about policies such as tightening subdivisions for the sale of plots, tightening credit, or handling violations of real estate business leaders. The investors, who are snatching, and developing projects that require much more than their financial capacity, need to be purified. Purification will help the market be cleaner, information becomes more public and transparent. This ensures a properly regulated market as well as sustainable development.
At the same time, the past 2 years of the pandemic is also a good opportunity to screen investors. Only capable investors, who have a good foundation in financial, administrative, and human resources management, can survive.
Imperia Smart City offers the perfect home for young families with a variety of utilities. (Photo: Thoi Dai)
A New Push for "Good Taste" Real Estate
It is noticeable that the psychology of customers has changed a lot after the pandemic. In big cities, the market has recorded an increase in demand for large-area residential projects which are synchronously planned, focusing on the living environment, providing a variety of integrated entertainment, sports facilities, and green space. From that, it can be seen that upcoming projects need to have their own taste, bringing real values ​​to convince customers.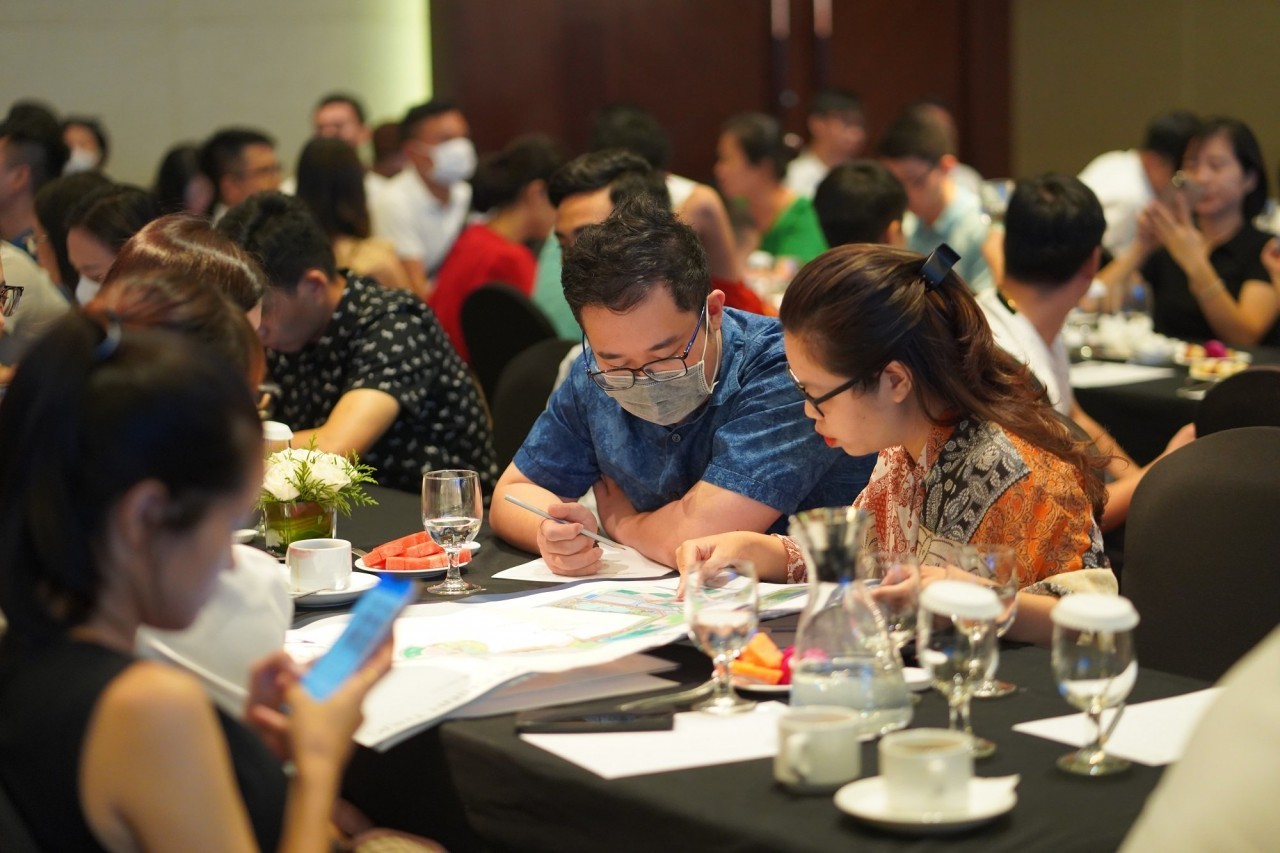 The launch event of The Lake Premium - Imperia Smart City project on June 26 has attracted the attention of thousands of customers. (Photo: Thoi Dai)
In fact, bigwigs in the real estate industry today are all associated with specialized brands and product lines, shaped by their own styles. For example, Sun Group stands out with its high-end real estate brand Sun Grand City. Sunshine Group is associated with specialized product lines such as Sunshine Apartel, and Sunshine Premier. Real estate developer MIKGroup has taken bold steps when building the product line branded Imperia.
Creating an impression with the Imperia Garden's model of "garden in the city" and Imperia Sky Garden's model of "garden in the line of the horizon" in Hanoi, MIKGroup has upgraded the Imperia product line into high-class and "trendy" products. In particular, the Imperia Smart City project in the west of ​​Hanoi has continuously set a record in terms of transaction volume thanks to its prime location near the park and the lake in the center of the big city.
Imperia Smart City is also a rare project located right in the heart of the city but is covered with multi-layer green, along with an "all in one" utility system from schools, hospitals, and commercial centers with the highlight being the Southeast Asia's leading scale Sports Park and a series of new and innovative facilities.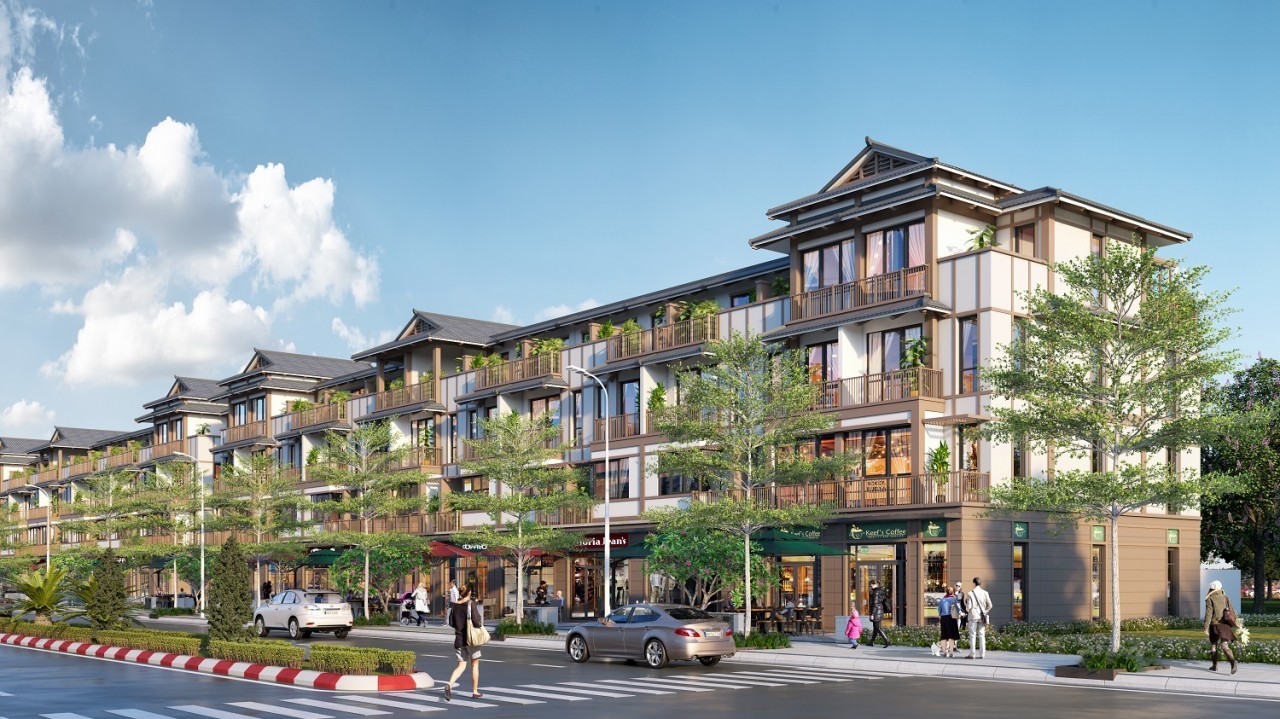 A corner of Pho Dong at Imperia Grand Plaza Duc Hoa project promises to become an impressive shopping and check-in point in Hau Nghia town (Duc Hoa, Long An). (Photo: Thoi Dai)
Maintaining the motto of "Creativity and Breakthrough", at the beginning of April 2022, MIKGroup made an impression in the market with a different path at the Imperia Grand Plaza Duc Hoa shophouse project. In an area of more than 11 hectares, MIKGroup developed 426 shophouses to become a new "prosperity" center in the area. This is not only a place for business and trade but also a destination of unique culture, art, and entertainment, bringing long-term values for investors, tenants, and owners.
In addition to the Imperia brand, MIKGroup has brought the A-class living standard into The Matrix One in My Dinh, Hanoi, which is becoming the hottest project in the Western of the city. Matrix One is the only project that owns a park - a lake with a scale of 14 hectares and a Grade A utility ecosystem serving all the needs of an upper-class life such as a 5-star hotel, high-class office, trendy shophouse, international school, mid-air swimming pool, beauty spa, modern gym... right in the complex.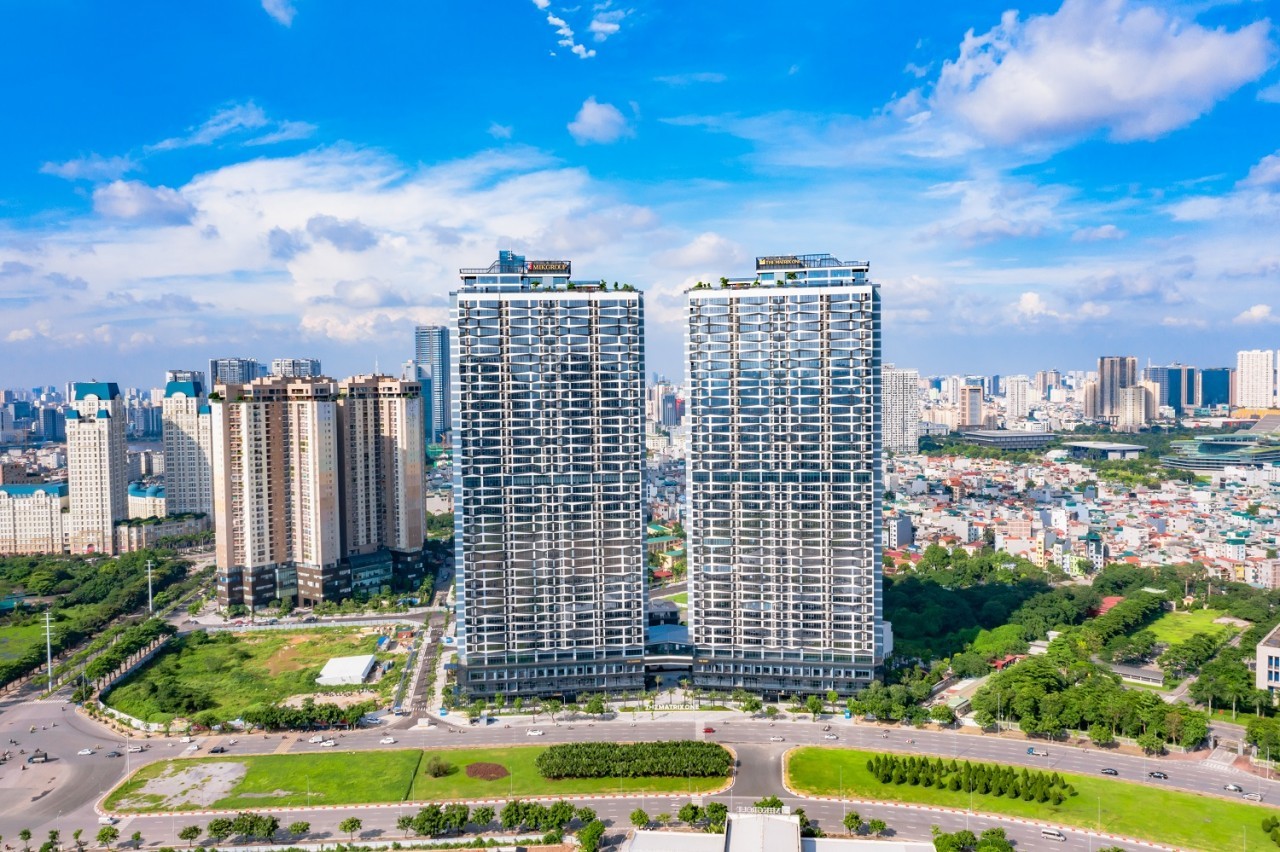 Two 43-storey Grade A towers, The Matrix One, have officially handed over the keys to the first luxury apartment owners. Most customers are very satisfied with the quality of finishing and diverse utilities at the project. (Photo: Thoi Dai)
With many breakthrough steps, offering high-quality, unique, and trendy products, MIKGroup's high-end and luxury projects have passed the rigorous purification of the market. That is also the reason why projects developed by MIKGroup are always warmly welcomed by customers and smart investors when being launched.