Recipe: A snail and piper lolot cake for all ages to enjoy
With simple ingredients, easy-to-follow recipe, snail cake is loved by both adults and children.
Photo: VN Express
Total cooking time: 60 minutes
Serving portion: 4-5 people
Total calories: 1400 kcal
Ingredient
- Snail: 500 gr
- Meat paste: 150 gr
- Ground meat: 150 gr
- Wood ear: 3 pieces
- Shiitake mushrooms: 5 pieces
- Piper lolot: 6 leaves
- Minced ginger: 1 teaspoon
- Minced garlic: 1 teaspoon
- Minced onion: 1 teaspoon
- Chicken egg: 1 large egg
- Seasoning powder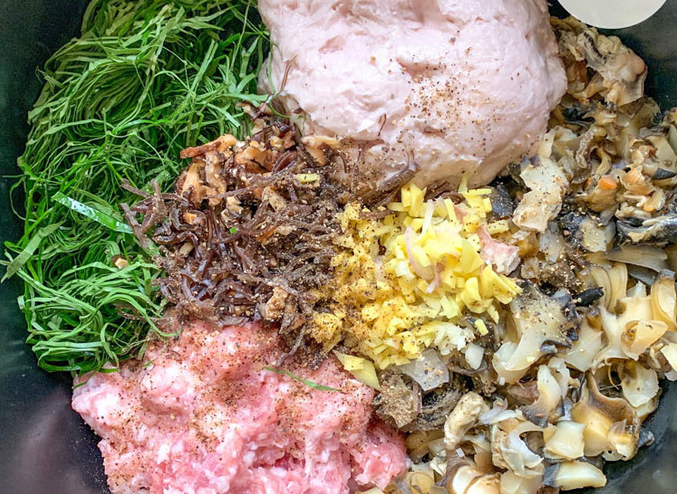 Photo: VN Express
Instruction
- Clean the snail with a little salt and vinegar, then wash carefully, slice into small pieces.
- Soak the wood ear and shiitake mushrooms, finely chop.
- Thinly slice the lolot leaves.
- Mix all the ingredients in a big bowl, and add 1 teaspoon of seasoning powder, 1 teaspoon of soup powder, 1.5 tablespoons of cooking oil.
- Mix the ingredients well.
- The snail cake can be shaped into a big round cake or small rolls.
- Fry the cake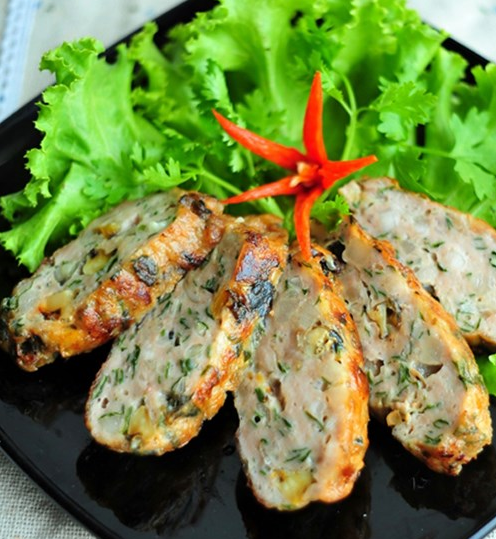 Photo: VN Express
Note
- You can also put the mixture into a cake mold to bake in an air fryer following the below instruction:
The cake should be baked 3 times:
1st time: at 160 degrees for 15 minutes
2nd time: at 180 degrees for 5 minutes.
3rd time: at 200 degrees for 3-4 minutes