Russia shows off its military might in Victory Day Parade
On Sunday, Russia has staged its biggest ever military parade to mark the 70th anniversary of its victory over Nazi Germany, with more than 12,000 troops and 120 pieces of hardware moved across the Red Square.
President Vladimir Putin reviewed the main Victory Day parade on Moscow's Red Square, featuring some 12,000 troops, nearly 200 pieces of military hardware, and aircraft and helicopter flyovers. Putin watched the display with Soviet war veterans from a review platform, VOA reported.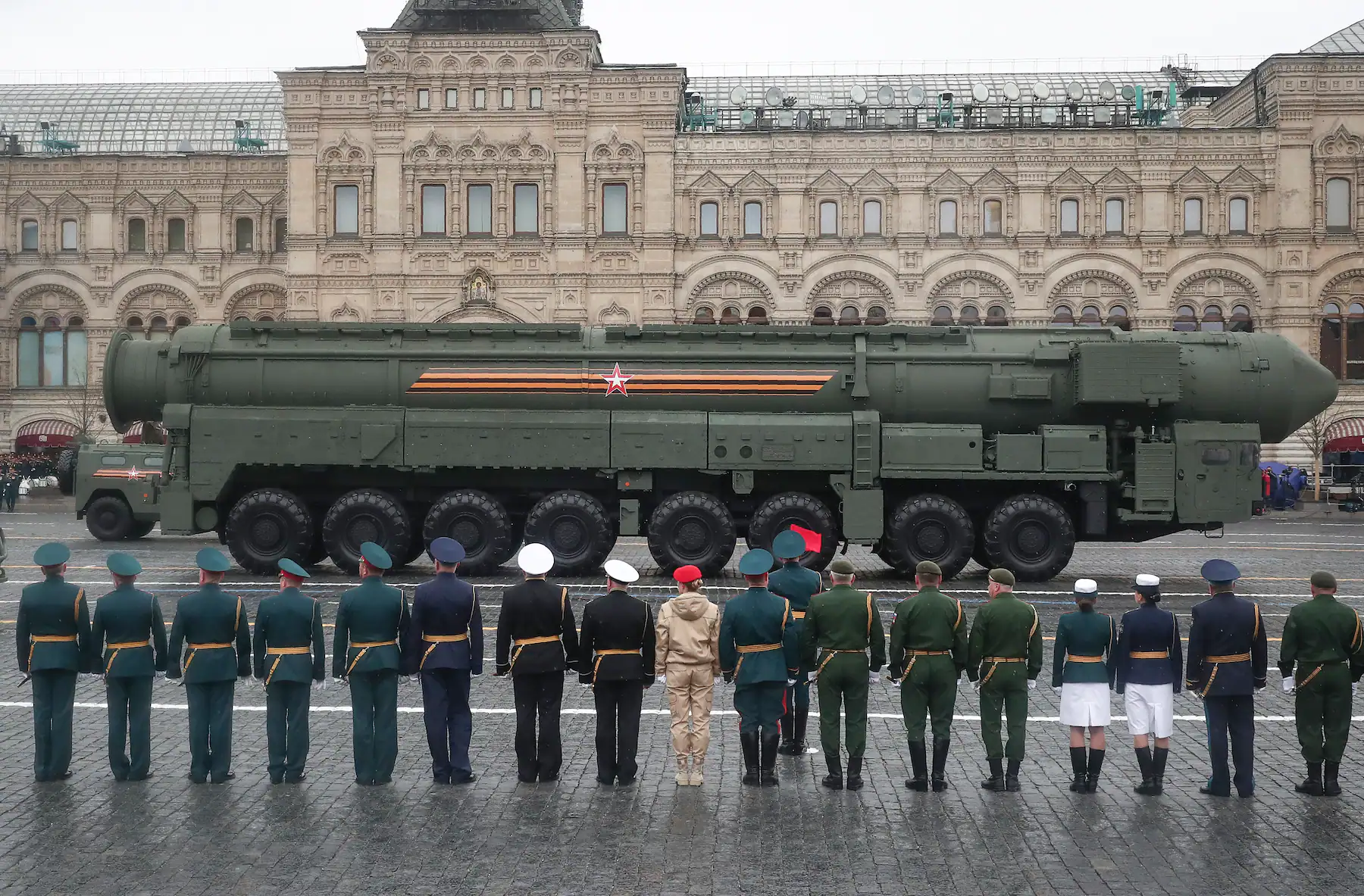 A Russian RS-24 Yars ballistic missile rolls through Red Square (Photo: Washington Post)
Since coming to power two decades ago, Putin has sought either as president or prime minister to restore symbols of the Soviet and Russian past to boost patriotism.
Putin, during his address on the 76th anniversary of the Allied victory over Nazi Germany, vowed that Russia will defend its national interests and denounced what he asserted was the return of "Russophobia."
"Russia consistently defends international law. At the same time, we will firmly defend our national interests to ensure the safety of our people," Putin said while reviewing Russia's traditional World War II victory parade in Moscow.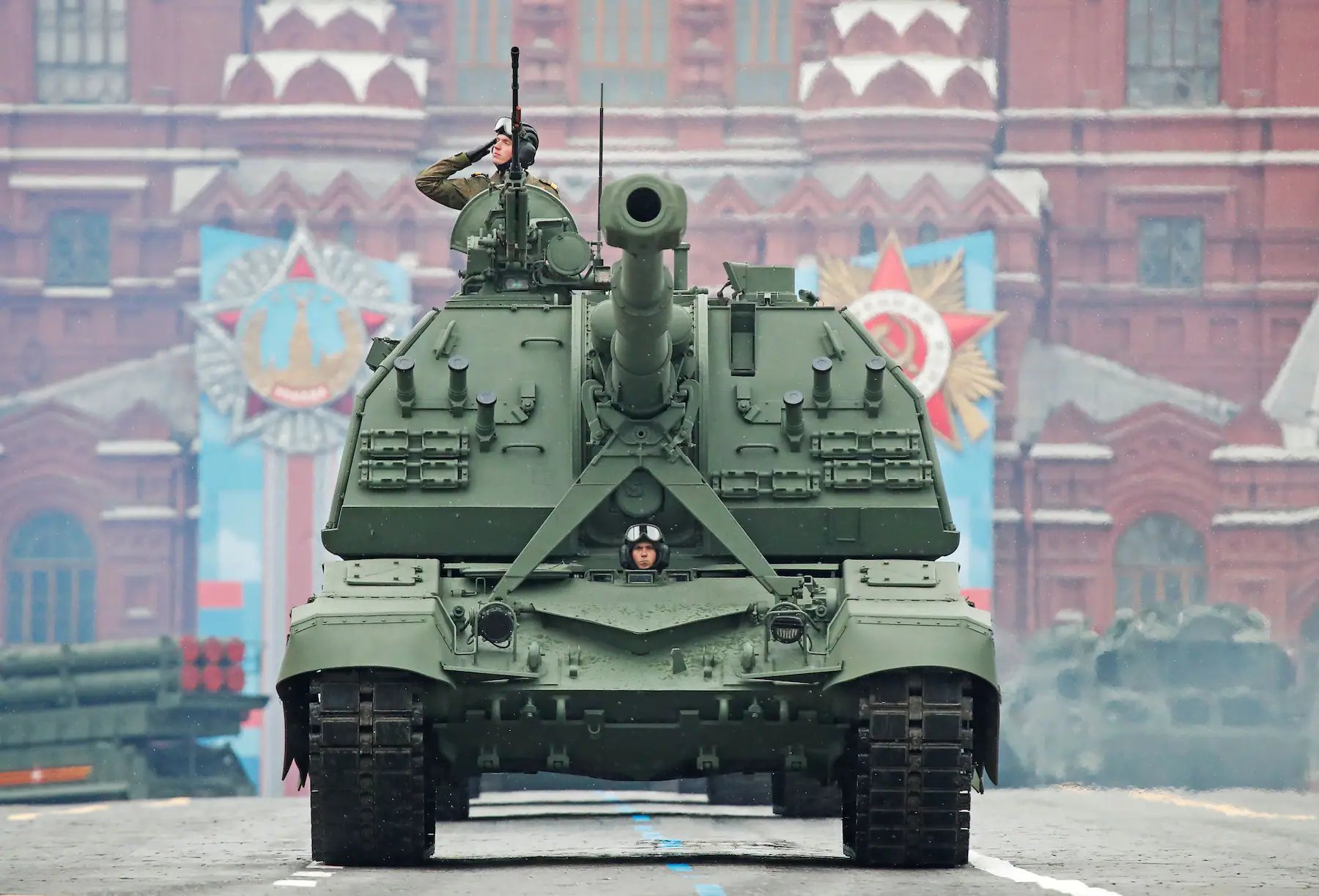 Service member drives a MSTA-S self-propelled howitzer (Photo: Washington Post)
The Russian leader also denounced what he called a creeping return of ideologies of the time, when "slogans of racial and national superiority, of anti-semitism and Russophobia, became ever more cynical."
Putin also warned against attempts to falsify history and relativize the actions of "traitors and criminals."
Victory Day parades, which only became an annual event after the collapse of the Soviet Union in 1991, also took place Sunday in dozens of cities across the nation.
During Putin's two decades in power, the holiday has taken on increasing importance in projecting Russia's renewed military might.
This year's parade precedes parliamentary elections in September and comes at a time when Moscow's relations with the West are strained over everything from Ukraine to the fate of jailed Kremlin critic Alexei Navalny.
The United States and Russia have expelled each other's diplomats in recent months in a series of retaliatory moves and Moscow and EU member states have been involved in a similar tit-for-tat diplomatic dispute, according to Reuters.
Sunday's parade follows a massive show of Russian military force near the borders of Ukraine and in Crimea, which Russia annexed from Kyiv in 2014, and an uptick in fighting in eastern Ukraine between Russian-backed separatists and Ukrainian government forces.
Moscow said the build-up, which alarmed the West, was a training exercise in response to activity by the NATO military alliance and Ukraine. It has since ordered a withdrawal of some troops.
Russian President Vladimir Putin watches the Red Square parade (Photo: Washington Post)
Victory Day in Russia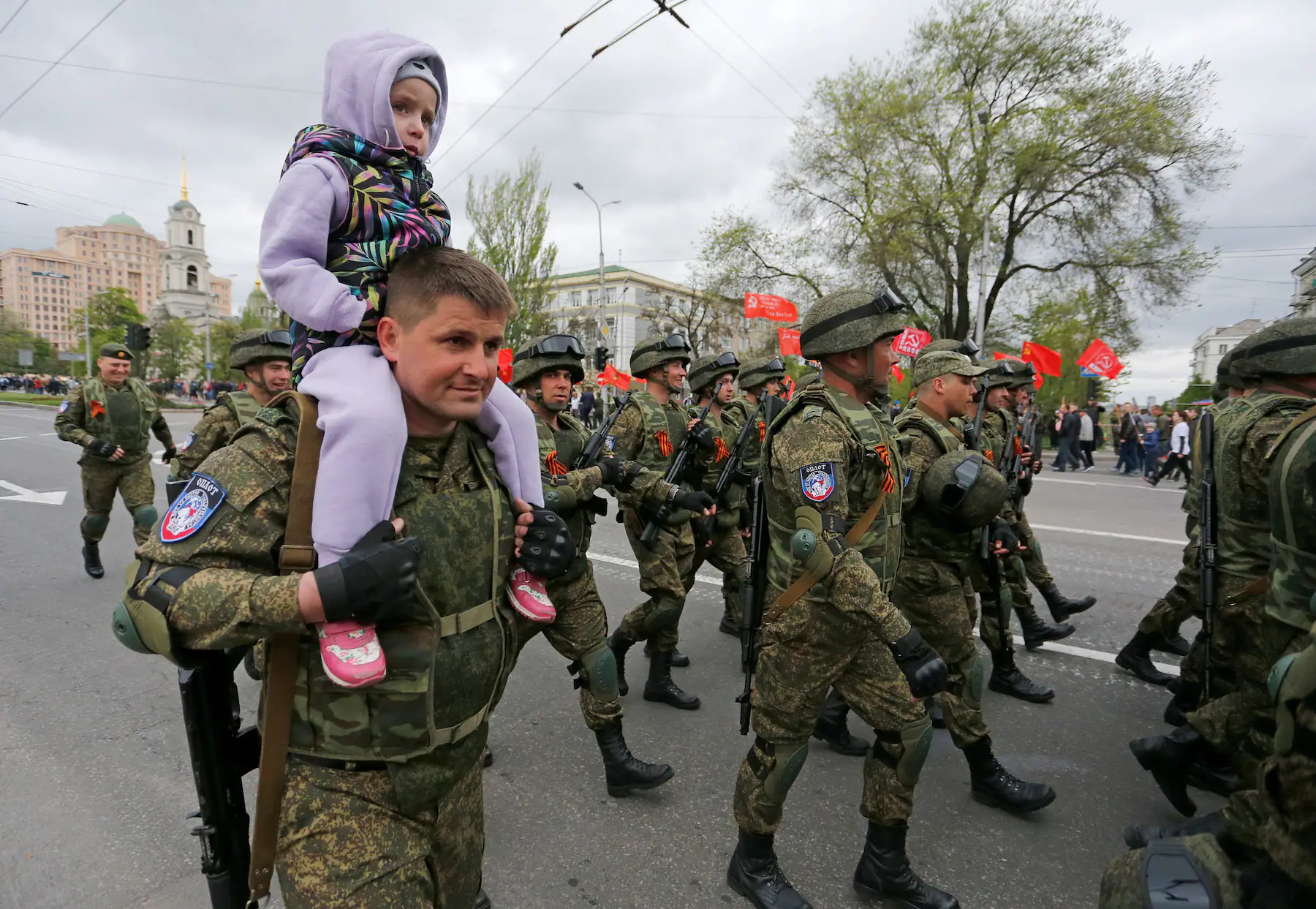 A participant carries a child on his shoulders (Photo: Washington Post)
Many Russians celebrate Victory Day on May 9. On this day, TV networks broadcast World War II-inspired films, younger generations honor veterans, and the festivities culminate in a military parade at Moscow's Red Square.
Victory Day is a public holiday. It is a day off for the general population, and schools and most businesses are closed.
Many people attend a local military parade and watch the fireworks at night on Victory Day. The biggest parade is in Moscow's Red Square, showcasing Russia's military forces. Most veterans wear their medals as they head to the parade or an event organized by a local veteran organization.
Another tradition is to give flowers, usually red carnations, to veterans in the street and to lay wreaths at the war memorial sites. Neighborhood schools may host a program prepared by the students, featuring wartime songs and poetry.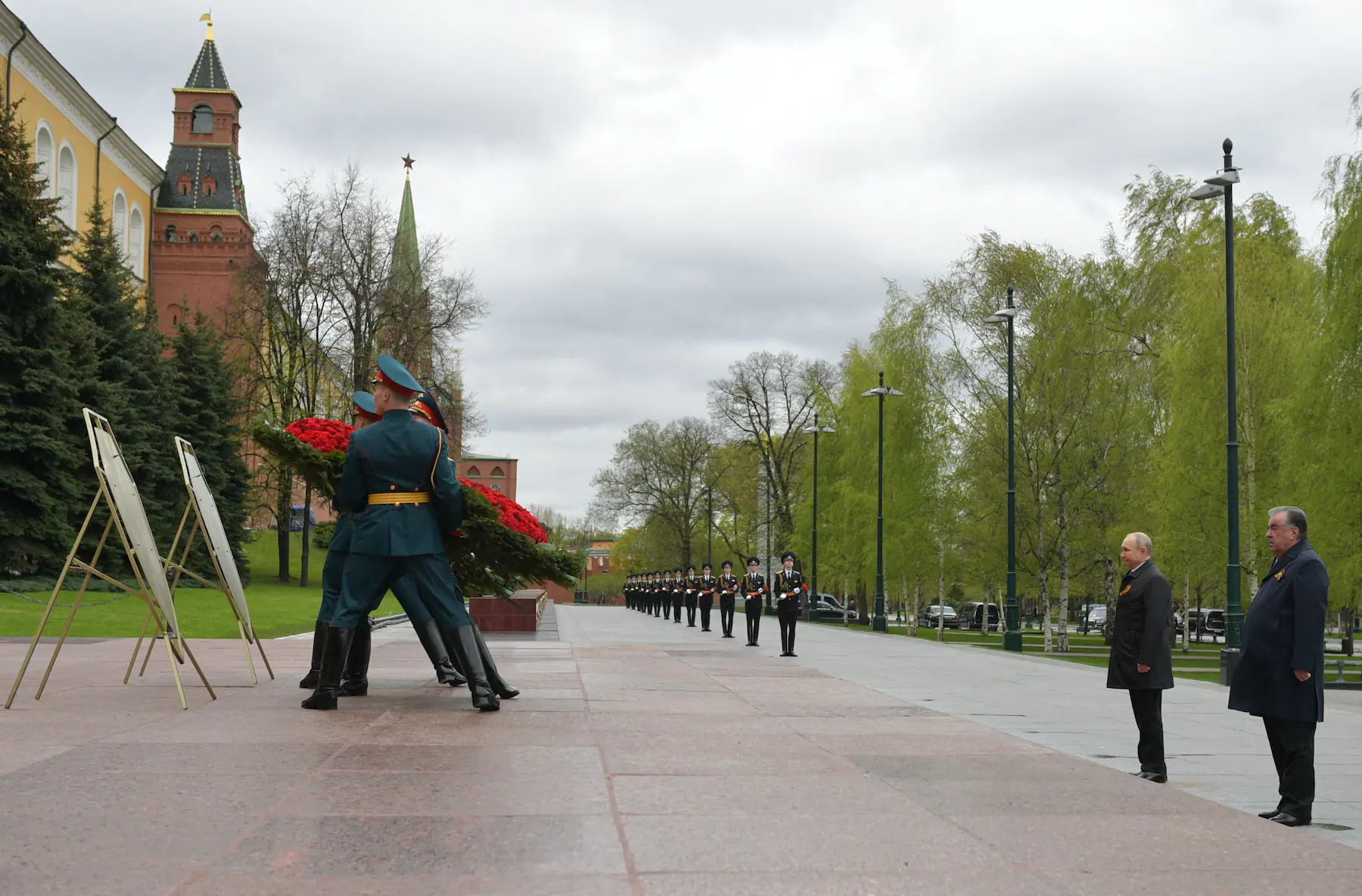 Photo: Washington Post
At home, families gather around a festive table to honor surviving witnesses of World War II and remember those who passed away. They may also watch a favorite Soviet film based on the events of World War II, which is also known as the Great Patriotic War. These films are repeated each year but the audience seems to never grow tired of them.
Victory Day is a national holiday in Russia. Public offices, schools and most businesses are closed for the celebrations. There may be changes in public transport routes due to parades and street performances.
Victory Day marks Germany's surrender to the Soviet Union in 1945. It became the end of the Great Patriotic War for the USSR, which lost about 25 million citizens in the four years of fighting. Interestingly, until its 20th anniversary (May 9, 1965), Victory Day was not a major holiday, unlike, for instance, May 1, and was considered a work day. Apart from the anniversaries in 1965 and 1985, Victory Day celebrations in the Soviet Union did not feature a military parade. This tradition started in 1995.
In October 2012, Prime Minister, Dmitry Medvedev signed a decree that would extend the Victory Day Celebrations from Thursday, May 9, 2013 to Sunday, May 12, 2013.
Common symbols of Victory Day in Russia are:
• St. George ribbon – people wear this black-and-yellow ribbon on their clothes or tie it to car antennas as a sign of respect and remembrance.
• Red carnations – blood red is the color of the Soviet flag under which the veterans had fought. Laying an even number of red carnations at war memorial sites signifies mourning and remembrance.
• Red Star medal – a military distinction for bravery.
The St George ribbon, red carnations and the Red Star medal are seen on Victory Day.