Scorpio Horoscope August 2021: Monthly Predictions for Love, Financial, Career and Health
Scorpio Horoscope August 2021: If we leave behind certain aspects, then the month of August will turn out to be quite great for you. Most of the aspects of your life will remain in your favour.
Monthly Planetary Horoscope
We start the month on a positive and exciting note with the Sun and Mercury Leonian conjunction taking place in your 10th house. This transit will mainly focus on your career and reputation. Mercury will help you get your need to dive deep into whatever task your work requires of you into a great asset for any projects you are working on this month. August brings a lot of luck through positive changes in your professional life. Even if it is not evident immediately, know that there is something for you happening in the background. Abundance—monetary or emotional— is a guarantee. Don't be afraid to be ambitious at this time. Your hard work will be easily recognized, and you may even have a hard time choosing what route to go next. The possibilities are truly endless if you allow the Universe to do its thing. Claim your blessings; they are ready for you.
Adding to this marvelous conjunction in your place of employment, Mars in Virgo will transit through your 11th house throughout all of August. This will come in handy with such a work themed month. It will make you more proactive in regards to your business partnerships and associates. You will have a keen understanding of everyone's needs, and you will be sure to use this to your advantage. This transit comes with an inventive wit and a capacity to present your ideas clearly and decisively as you embody the qualities of a natural leader. However, all this power has a shadow side to it. A Virgoan Mars can be difficult to be satisfied, and you might end up biting more than you can chew. Count your blessings and make sure you are stopping to smell the roses. Affluent times like these don't happen every day.
Mars will also play a significant role concerning the north node transit that started in September of last year. The Lunar Node is currently in your 8th house, which might be making you afraid of losing the strong foundation you have built for yourself. This transit could be making you more attached to routines and certainty in general. Additionally, it could spark within you a hoarding spirit as you accumulate things of value. It could even make you more possessive of people. Watch out for a mentality of lack, blessings are overflowing in your life at the time, and the more you fear losing it, they are more likely it will be that it will happen. Embracing gratitude is pivotal. The brief 11th house Mars square transit from August 7th to 14th will help you realize you need to get out of your own way. This could manifest in your social circle as people will be very aware of your current state —the good and the bad. You will learn to re-center yourself by looking outward and seeing that your situation is really not as bad as it could be. If you fail to do so, Mars can be a terrible source of anxiety.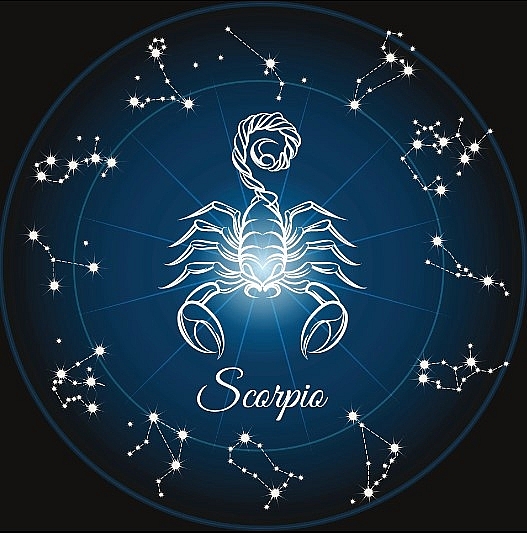 Channeling these energies the right way will make for a powerful transformation. This New Moon coming up on the 8th of August will provide outstanding support as it squares with Uranus in your 7th house. Get ready for a breakthrough in the way you interact with your close partnerships. Uranus will likely open your eyes and make you realize all the mistakes you have made in your romance and friendship approach. This can be uncomfortable, but don't be too worried. Everyone makes mistakes, and it is just another part of life that we have to workaround. It is better to be aware of where we are going wrong then go blindly and be caught in the middle of a situation that could be easily prevented. You will likely realize how much you crave a certain level of intimacy that you might have missed out on because you have been worrying far too much about your career and finances. Know there is a time a place for everything, and that balance is vital. With Uranus transiting your 7th house, there is no space for rigid thinking and assumptions on how others feel or think. Just ask; communication is the way to success. This is an important stage in your life that will help you shine even brighter.
The month comes to a close with the Full Moon happening on the warm and cozy 4th house. As you have Aquarius in this house, you might have always felt a sense of detachment to the standard definition of a home. Your place might have an air of eccentricity to it, and you may often feel restless when your house has looked the same for a while. This Full Moon is all about home improvement as she will illuminate all of the things that are not "right." Alternatively, you may notice that the problem is not where you are but how you feel about it. Here the home can be interpreted as a symbol for your body, the home of the soul. This could be a time for an inner clean up. A chakra balancing meditation is strongly recommended at this time. Everything else will be cleared out if you feel immaculate inside and out.
Scorpio Monthly Horoscope
With regards to your professional life, you will stumble upon many benefits. Your efficiency will increase and there are chances of your influence expanding.
From the point of view of education the time will bring mixed results for you. Those students who are associated with higher education will come across an extremely favourable time. Family life will turn out to be great. The environment of your family will be blissful. You may get to hear some good news from your children. For lovers belonging to the sign, the month may begin on a weak note, but afterwards situations will improve. Domestic life will remain blissful but your own actions may be the reason for its downfall.
Try to stay away from extramarital relations. From the point of view of your economic life, you will come across the most favourable month of the year during this time. If you happen to be a job holder, a business professional or a self employed person, you will be able to avail an excessive amount of profits. Health will remain in low spirits during this month. Multiple physical problems may befall you, which is why you are advised to take very good care of yourself.
Scorpio Monthly Love Horoscope
August 2021 Horoscope for Scorpio love relationships suggests that there will be hiccups in the relationships during the beginning of the month. Planetary aspects are supportive and you can solve all the problems through discussions.
Scorpio compatibility will be helpful in finding peace when you are in trouble with your other activities. Love will be harmonious and you have the complete support of your spouse.
Single persons will have plenty of opportunities for getting into relationships. You are able to charm your prospective partners and will get into confirmed relationships.
The month of August will give mixed results for Scorpio folks in terms of love affairs. There will be some lows in the relationship, but also some highs. Problems may be encountered in the first few days of the month.
Mars, the commander of the planets, is a hot-tempered, fiery planet and is aspecting the fifth house, which is not favorable for love affairs. During this time, lovers may have some problems with each other. There may not be an opportunity to meet, which can lead to quarrels.
There can be conflict, differences may occur about something. But be patient, because good times are coming. On 11th August, the planet Venus will be in the eleventh house. After this, time will be good for love affairs. Love will grow between lovers and partners. The relationship will increase the amount of consistency.
There will be ample opportunities to meet, so the state of mind of lovers will remain happy. You can go for a walk together. Love can also knock on the doors of people who are deprived of love. The desire to be with a partner can be fulfilled very soon.
For married natives, this time will not be as spectacular as the lovers, but it will be fine. Rahu's presence in the seventh house will be good for married natives. There will be a lot of presence in your spouse. You can get financial benefit from your spouse by going to the eleventh house of Venus, which is the income. But if couples want to continue life properly, then avoid extramarital affairs, because there are signs of such relationship from your planetary transit.
Scorpio Monthly Money Horoscope
The economic aspect of Scorpio zodiac signs is likely to be excellent this month. The planetary transits are stating that this whole month is going to be very good. If the first half is better, then the latter will also be better. Your sources of income will vary.
Sun, the lord of the fifth house and the king of the planets, will enter the tenth house on August 17, which will prove to be good for your financial condition. At the same time, Mercury and Venus will reach the eleventh house on August 26, which is the house of profits. This will prove to be an icing on the cake. You will get great benefits. The regular sources of your income will be more in number. With the help of family and friends, new sources of income can also be created.
Any stuck money, which was not expected to be found, can suddenly flow back into your hands. If you have transaction dealings with any government departments, then you can get the payment of any stuck bill. Parents can receive money from any elders of the household. Expenses are also likely to be under control, due to which they can be successful in accumulating wealth.
This month there are excellent chances that you would have a number of opportunities to advance your financial prospects. Writers, painters, sculptors, and practitioners of the other arts would have an extremely satisfying time not only in times of financial gains but also in terms of creative output.
Traders in general, would also farewell, and be able to realize their profits in full. In fact, most of you would be able to realize your objectives. The climate could also be quite favorable for investment and the launching of new ventures. Further, the association with learned people of spiritual stature would result in gains not only of a material nature but also give your life, a highly satisfying dimension.
There will be good opportunities for commencing new business ventures. Speculations and investments will give very good returns. You will have the support of social circle and financial agencies for your business activities.
Scorpio Monthly Career Horoscope
This will be an excellent month during which the influence of wise, learned people will do much for your career prospects. Association with a number of gifted people of learning and spiritual stature will take to new heights in you field of activity.
Some of you may well go on to make a mark with your contribution in religious or social work. Writers will also do particularly well, as will social scientists, economists and the like. The working climate would remain excellent, with no trace of tension or politics in the working environment. An excellent month to try and do something truly outstanding. It makes sense to expand your professional expertise through specialized training. You can also engage yourself in charitable endeavors for the benefit of society.
If you look at your planetary positions, then this month is likely to be very good for you in terms of career. Mars and Venus are being aspected by Jupiter. This is very good for a career. Business and the work of self-employed people will progress. The work may expand. New business relationships can be formed, which can prove beneficial for you in the future.
The self-employed will be praised because of the quality of their work, which can result in an increase in the number of their customers. Time will also be good for office goers. In the latter part of the month, the kings of the planets will move from Cancer to Leo sign and it will transit in the tenth house, which is the house of career and business. As a result, time will be better for the career of the Scorpio natives.
There may be promotion on the cards. Salaries and allowances may increase. Those who are trying for government jobs are likely to get one. Rahu will give good results at this time. This time is very good for business prospects. If the intellect works well, then the business is likely to benefit greatly.
Scorpio Monthly Health Horoscope
This month can prove to be a little problematic for your health. Ketu has a presence in your zodiac sign and is being aspected by Mars. This conjunction of moon, Rahu and fiery Mars is going to cause problems for your health. You can suffer from fever. Cough, cold, headache etc will also keep you worried.
You will also be troubled by body pain. Do not ignore the problems thinking that they will be fixed on their own. It is important to take special care of health this month. Consult a doctor, as needed. Take medications and diet properly. Keep your routine stable. If you are negligent, there may be a chance of you taking a trip to the hospital.
A good month when the stars are quite favorably disposed towards your affairs and will bless you with good health. You should, however, bear in mind that your general surroundings would play an important role in determining the state of your health.
This, being a favorable month, nothing untoward is indicated, but you must nevertheless, take the precaution of staying away from unpleasant people and places. This would greatly help in maintaining your continued well-being. There are also grounds for you to maintain caution about treating any minor fever or inflammation promptly.
Your focus should be diverted towards retaining your good health. This can be done by having a strict fitness routine coupled with a healthy diet program. You should not create stress by exerting yourself too much and timely relaxation of the body and mind will help.
Scorpio Important numbers: 2, 6, 8

Scorpio August important dates: 2, 6, 9, 17, 19

Horoscope August special note for Scorpio

"A zodiacal person from Pisces will show you a lot of kindness. He will listen to all your problems and support you on difficult days.".
Cancer Horoscope August 2021: Monthly Predictions for Love, Financial, Career and Health

Cancer Horoscope August 2021: August reveals finance, comfort, extravagance, possessions, luxury, expenses, communicative, light-heartedness, resourceful, financial independence. For Cancer, August 2021 is also a month ...