Special US$ 100 'Banh Mi' in Ho Chi Minh City
The pricey baguette offers foodies a special fine dining experience
(Video: VNE)
Though banh mi, a Vietnamese baguette stuffed with pate, cold cuts, or eggs, can be found on the food carts lining nearly every street in Ho Chi Minh City for less than a dollar, chef Peter Cuong Franklin is offering a pricey take on the traditional street snack.
"People ask me if I put gold dust or gold bars inside the banh mi," chef Franklin told Tuoi Tre News with a smile.
But for a foodie, what chef Franklin puts inside his banh mi is not so far off.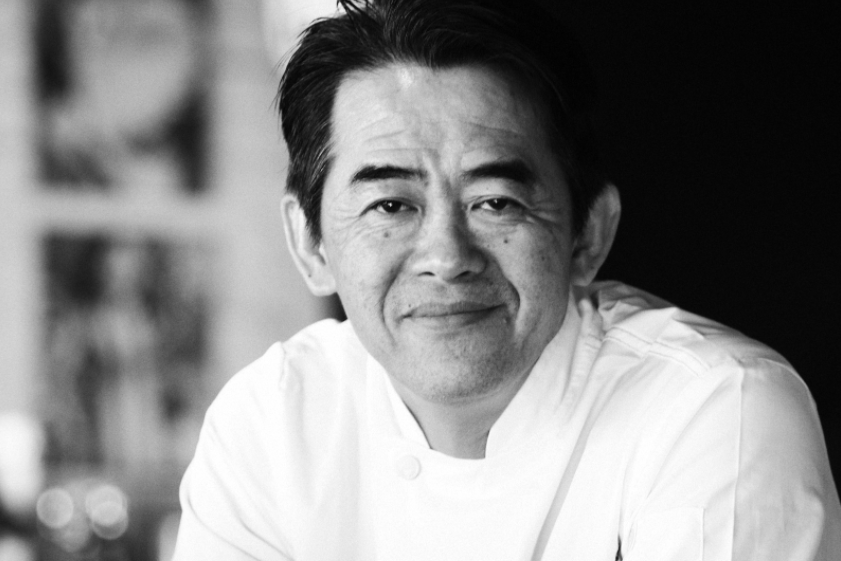 Chef Peter Cuong Franklin. Photo: Tuoi Tre
Truffle mayonnaise, foie gras, and caviar are just a few of the pricey additions Franklin tops off the signature pork chop he uses in his banh mi.
The $100 sandwich is then topped off with a traditional garnish of sliced cucumbers, cilantro, and mint alongside a side of fried sweet potatoes and caviar. Each loaf can serve two Westerns and four Vietnamese.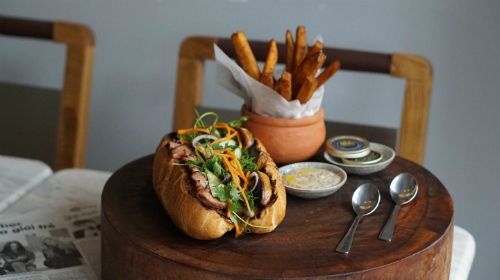 One loaf of the US$100 banh mi. Photo: Vice
Franklin said banh mi was among the first Vietnamese food he chose to elevate back in 2017.
"I want to elevate the cuisine of banh mi. The issue is that people often think of Vietnamese food as delicious and is sold at a very low price. For a banh mi, you can hardly sell at over US$ 1, because they would think it's too expensive," Franklin said.
The chef added that there are a lot of people objecting to his idea, especially those who tend to lead a traditional lifestyle.
"It takes me about a couple of months to do it but it's my lifetime experience knowing about Vietnamese food, banh mi, and how to cook. So it could be three months or it could be a lifetime," he told VNE.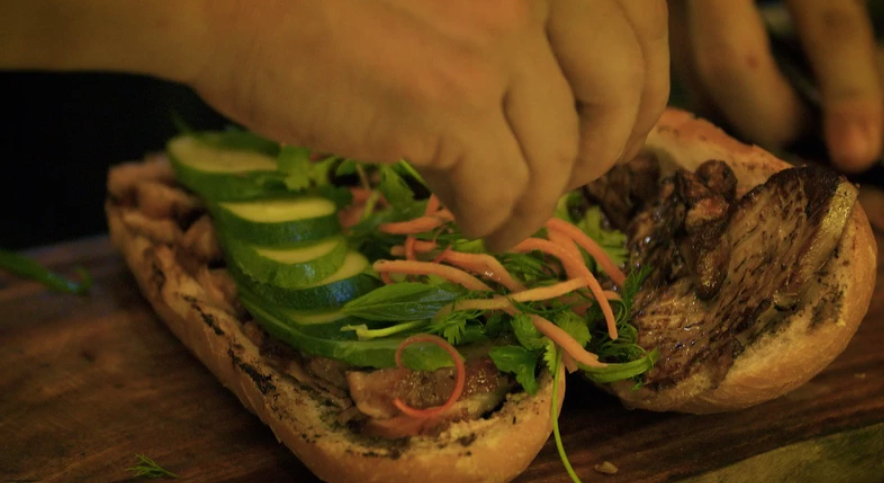 Photo: Vice
Other unique banh mi in Vietnam
Charcoal-like black banh mi in Ha Long
Banhmimo originates from the northern province of Quang Ninh – Vietnam's largest coal mining locality. In Vietnamese, banh mi means banh mi, mo means mines. Therefore, banhmimo refers to its origin.
Unlike the normal nice gold-brown crust and white crumb, banhmimo strikes eaters with its charcoal-like color both on the outside and inside. The black color is reported to have come from activated charcoal.
The special banh mi is served with meaty fillings, which come in various choices including squid sausage, crab sausage, shrimp, grilled chicken, grilled beef, roast pork. Herbs, pickled vegetables and chili sauce add a lot to the balance of the banh mi. Each loaf is sold at VND 20,000 – 40,000 (US $0.86 – 1.7).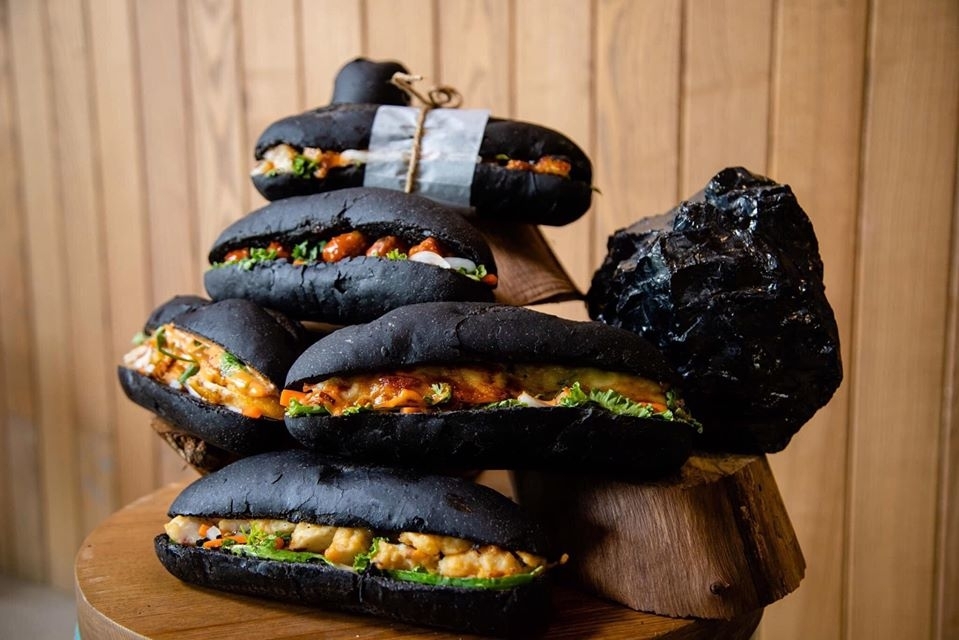 Charcoal-like black banh mi. Photo courtesy of Check-in Ha Long
Giant banh mi
The southern province of An Giang has many new types of banh mi that take the Vietnamese netizens by surprise.
In early May, a meter-long banh mi has caught global attention as one of the world's most bizarre foods, not long after the picture of a motorcyclist carrying huge bags of the so-called giant banh mi circulated on the Internet. The sheer size of the banh mi has piqued the curiosity and interest of many visitors to An Giang, and Internet users as well, placing it among the most searched food item in recent times.
The 3-kg banh mi is mainly sold near the gate of Ba Chua Xu Bau Mau temple or along the road from Chau Doc to Nha Bang town or near Sap mountain.
According to local bakers, the giant banh mi is sold at VND50,000 (USD2.14) per loaf in An Giang and takes one hour to be roasted in the oven.
A man carrying bags of giant bags on his motorbike. Photo: Zing News
Mini banh mi
The mini version of Vietnamese banh mi is not any less hot and attention-catching than the giant one. The mini banh mi has the same flavor as the normal one, it's just their tiny appearance that excites food lovers.
The banh mi looks incredibly small and cute when placed next to a normal object.
Bags of mini banh mi are sold like hotcakes, with around 50 little loaves per bag, each bag is sold at around VND 50,000 (USD2.16).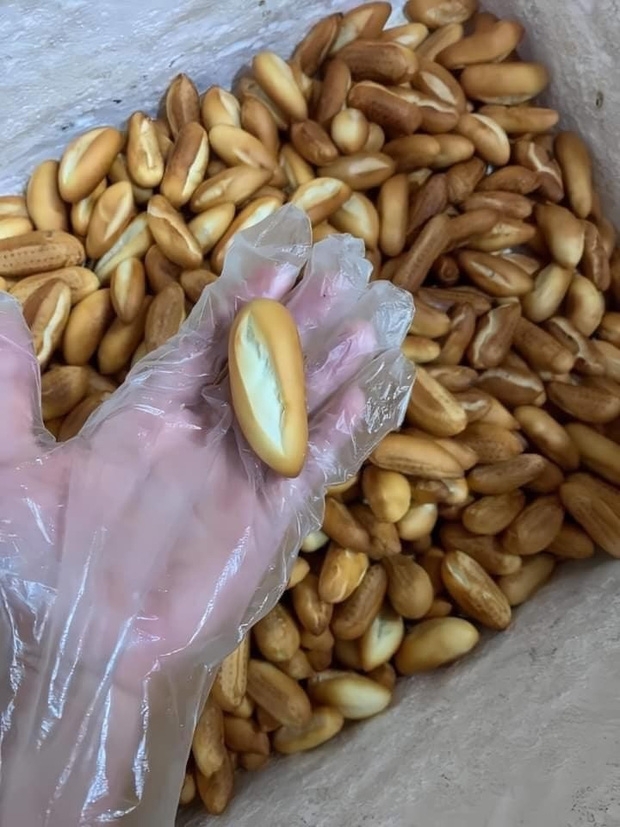 Mini banh mi. Photo: Kenh 14
Giant crocodile-shaped banh mi
An Giang province where the giant banh mi first appeared, once again surprise people with its crocodile-shaped banh mi, which weighs around 2kg.
According to Zing news, the weird-looking banh mi costs VND 50,000 (USD 2.16) per loaf and is exclusively sold at a newly-opened store in An Giang. With such a heavy weight, it's estimated that it'd take 4-5 adults to eat it up.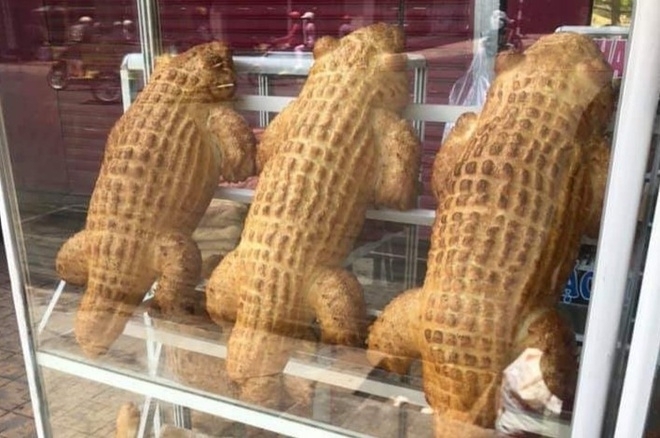 iant crocodile-shaped banh mi. Photo: Zing News