The banh mi honored as world's best street food by US magazine
The grilled pork banh mi sold on a sidewalk of Ho Chi Minh City tops a list of 12 street foods in Condé Nast Traveler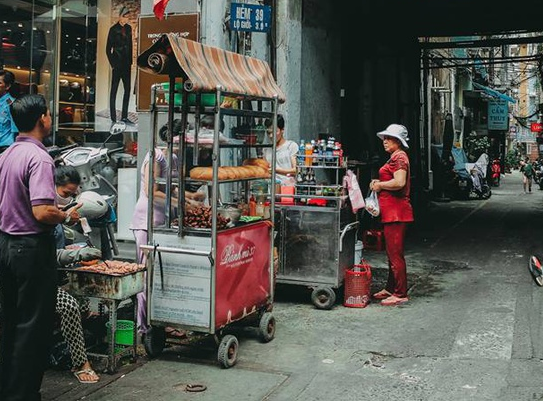 Banh mi on the side walk of Nguyen Hue street, Ho Chi Minh City. Photo: Vietnamnet
From 5 to 6 p.m. in alley 37 of Nguyen Trai street in Vietnam's southern city of Ho Chi Minh, hordes of people gather around a small stall selling grilled pork banh mi (Vietnamese-style sandwich).
Once voted by the U.S. magazine Condé Nast Traveler as one of the 12 best street foods in the world, the stall simply named "banh mi 37" is visited by many domestic and foreign tourists alike. Despite the name, it is actually just a small banh mi cart hidden in alley 39 Nguyen Trai street of the city's District 1
By 5 p.m., there's already a long queue of customers waiting to get their hands on one the famed sandwiches. Each has money in hand, eagerly waiting their turn. As they wait in silence, the owner makes them quickly and without fanfare, grilling the meat, cutting the banh mi and adding the filling.
Different from the more familiar banh mi in Ho Chi Minh, which contains pate, with salted shredded meat and sausage, the offering here comes with fresh grilled meatballs only.
The meat is grilled fresh, then sandwiched into the banh mi. Each one has about five meatballs, with the filling always hot and fragrant. Photo: Vietnamnet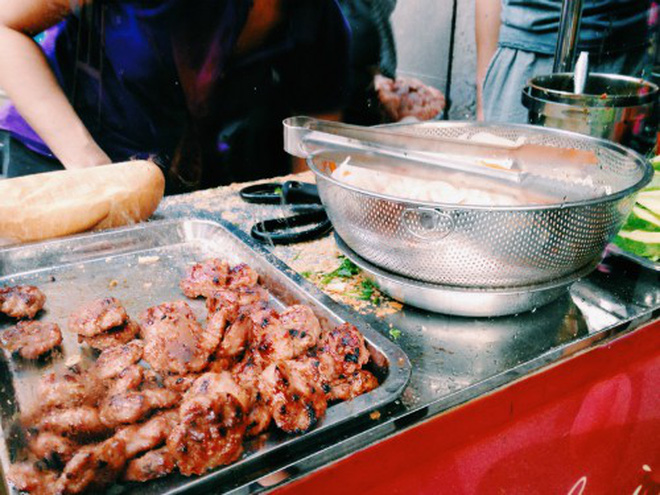 Grilled meatballs are made from minced pork with spices, and then marinated with a sauce of the owner's recipe. Photo: Vietnamnet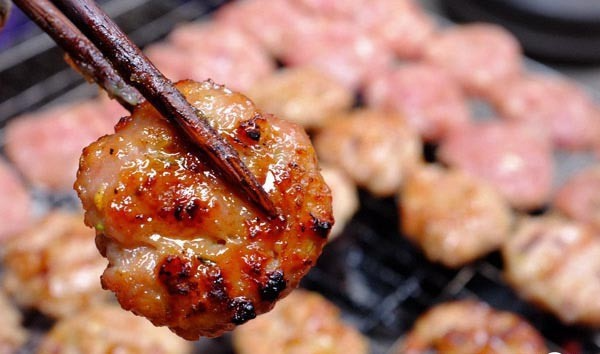 The filling also includes sour vegetables, sweet and salty brown sauce and chili fish sauce. Photo: Vietnamnet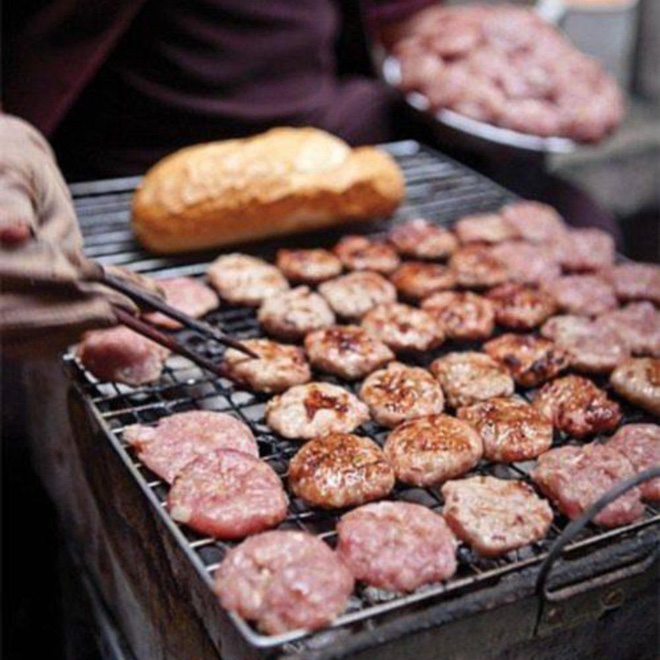 Photo: Vietnamnet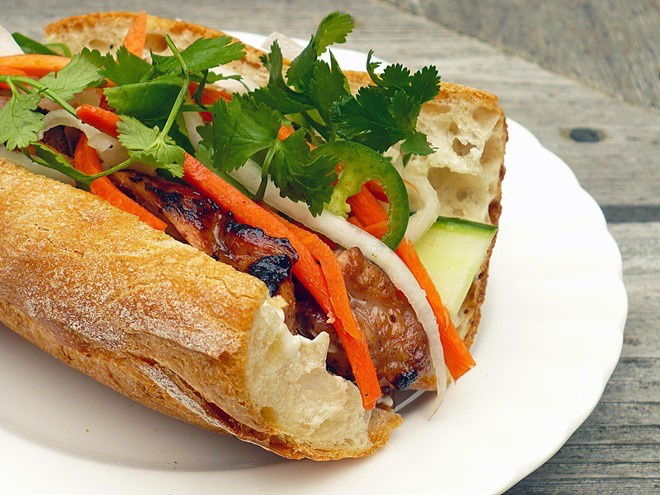 A banh mi costs just VND 18,000. Photo: Vietnamnet
The high-quality grilled pork is rich and delicious. Despite its good press, the grilled pork banh mi stall has retained the deliciousness over the years, and seems forever crowded with hungry customers. Some wait for more than half an hour to get their fix.
The banh mi costs only VND 18,000 (US$0.78). People who want to give it to try are advised to arrive early to avoid disappointment. The stall opens from 5 p.m. but only stays open for as long as the meat lasts, which can happen quite fast given the stalls huge popularity.