Spectacular cave with '99 mountains, 99 lakes' in northwestern province
Tien Son in the northern Lai Chau Province is one of the caves retaining its pristine beauty with countless magnificent stalactites.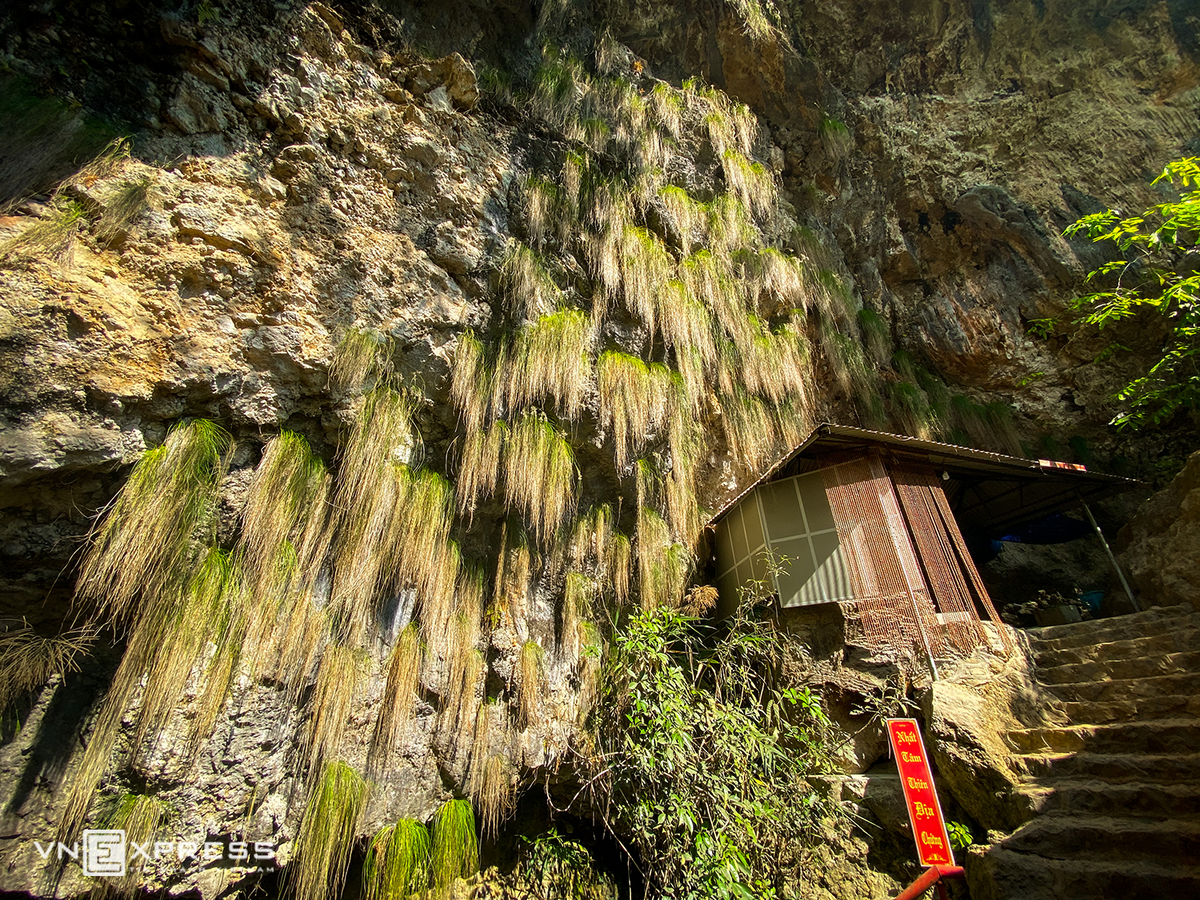 Photo: VnExpress
On the route from Sa Pa to Lai Chau City, tourists will have the opportunity to visit Tien Son Cave, home of the legendary 99 mountains and 99 lakes of Lai Chau people, VnExpress reported.
Legend has it that 99 mountains are the symbol of 99 strong boys and 99 lakes are the embodiment of 99 hard-working and beautiful girls. Mountains and lakes create a spectacular scene that can capture the hearts of any visitors.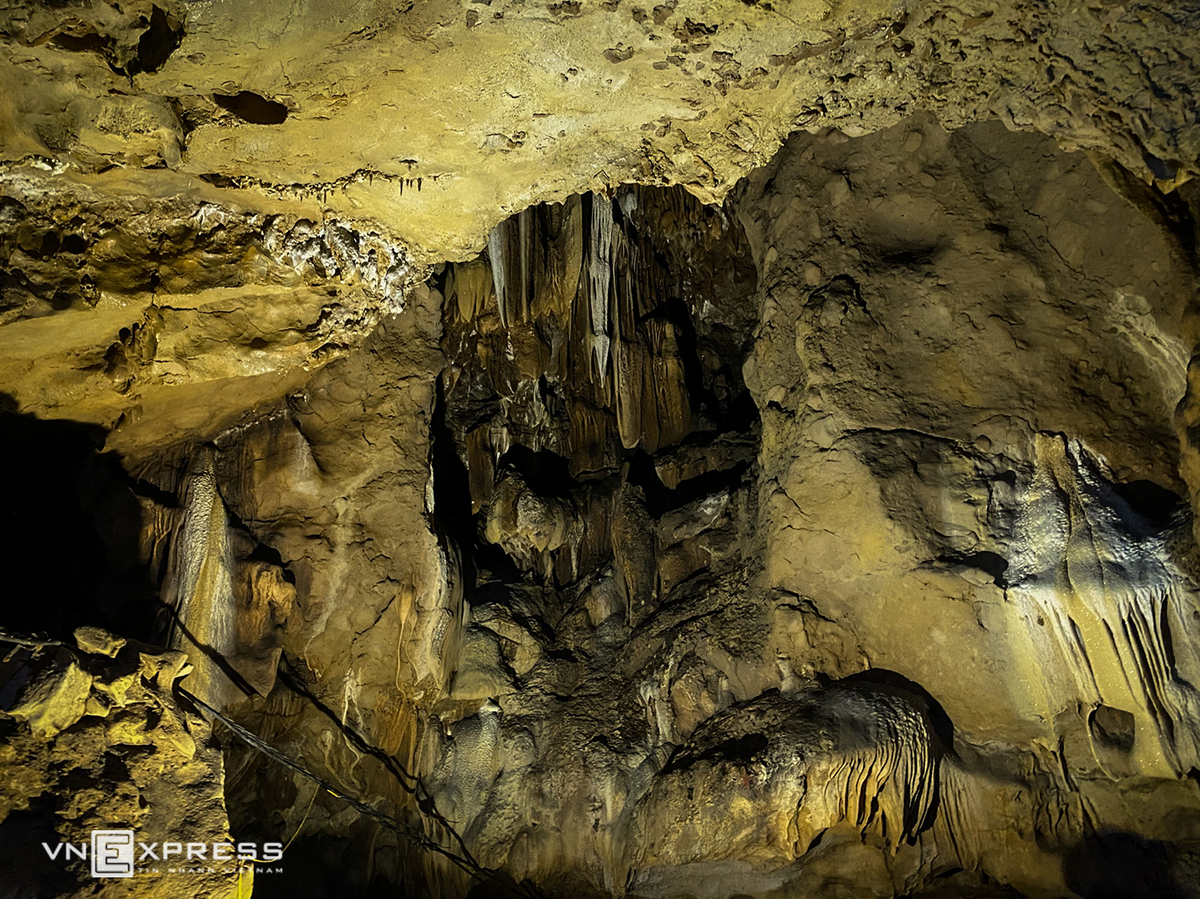 Photo: VnExpress
Tien Son Cave possesses multiple-shaped stalactites. It consists of 49 arcs embracing two mountain slopes.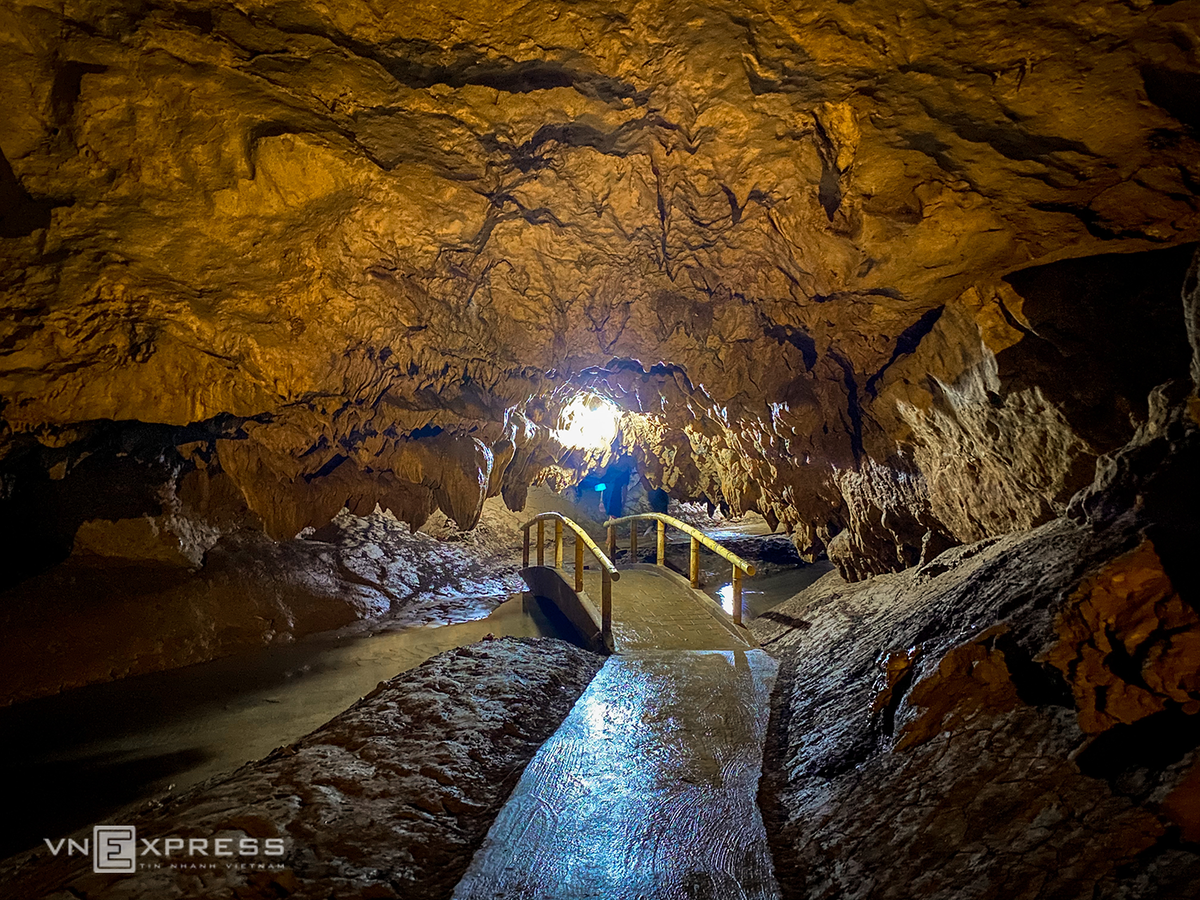 Photo: VnExpress
There is a cool crystal-clear stream inside the cave. During the war against the French, Tien Son served as a place to hide food and was a base of the revolutionary movement.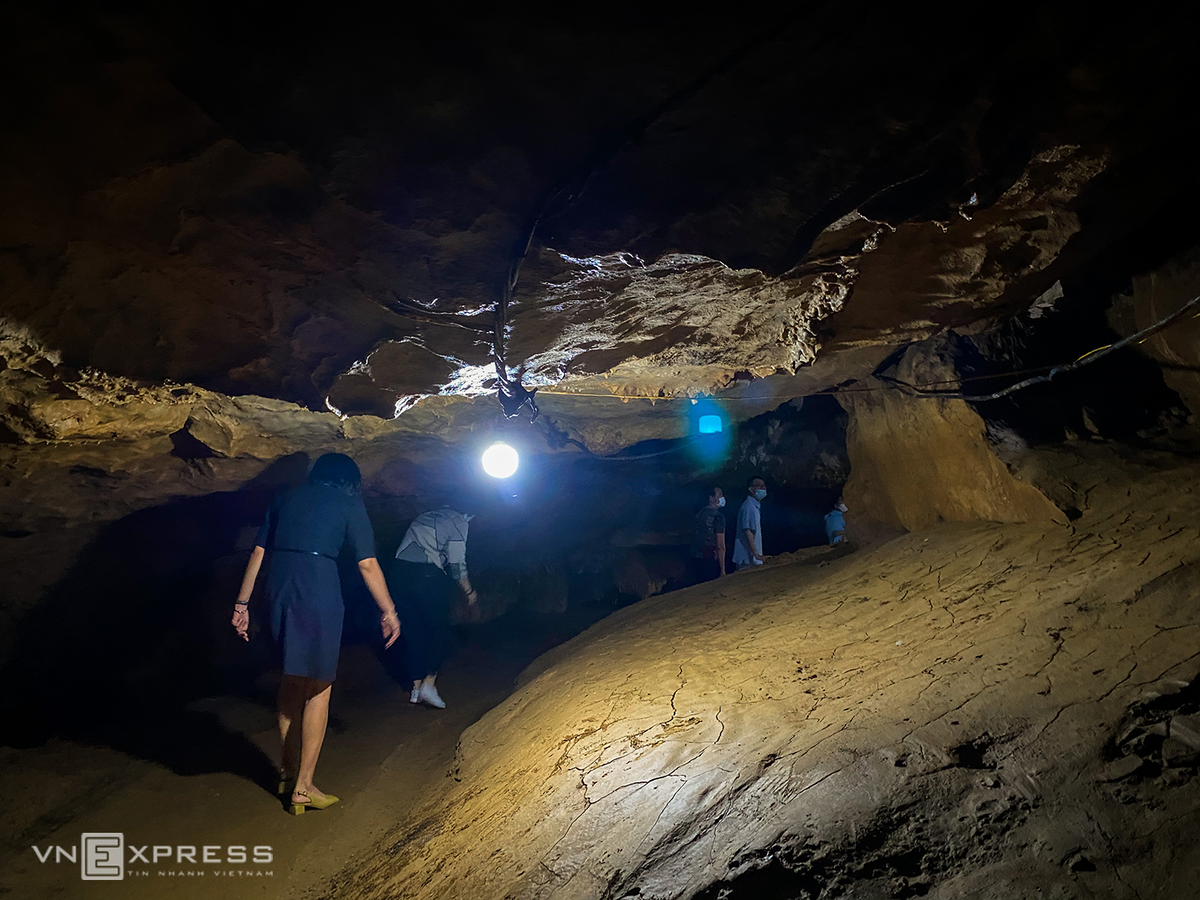 Photo: VnExpress
The cave is equipped with lights, facilitating tourists while visiting it. Some places inside the cave are quite slippery and narrow, so, it's advisable for visitors to bring with them portable flashlights. As deeply located in the cliffs, the cave's temperature is cool all year round.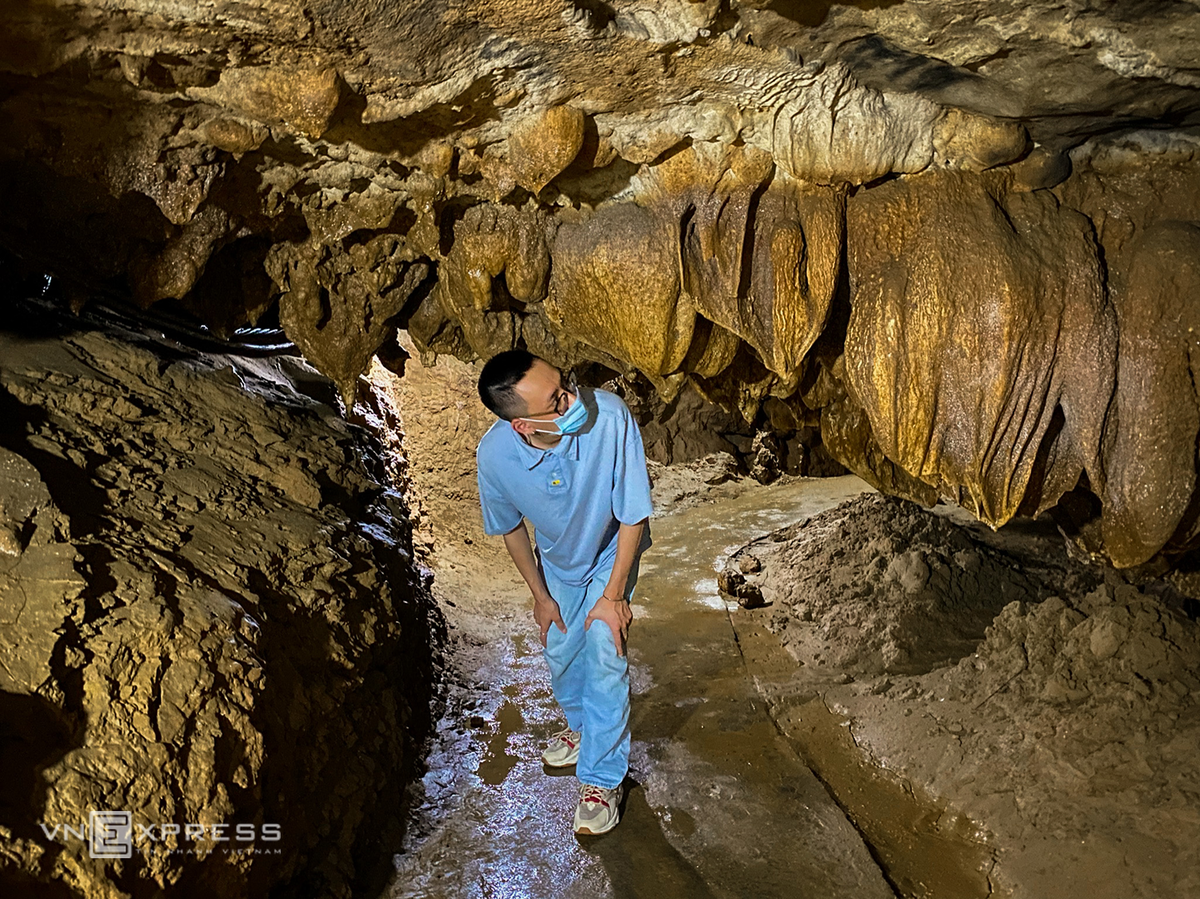 Photo: VnExpress
Several sections in the cave are only 1 meter high, therefore, tourists should be cautious. Visitors now can only explore 700 meters of its length.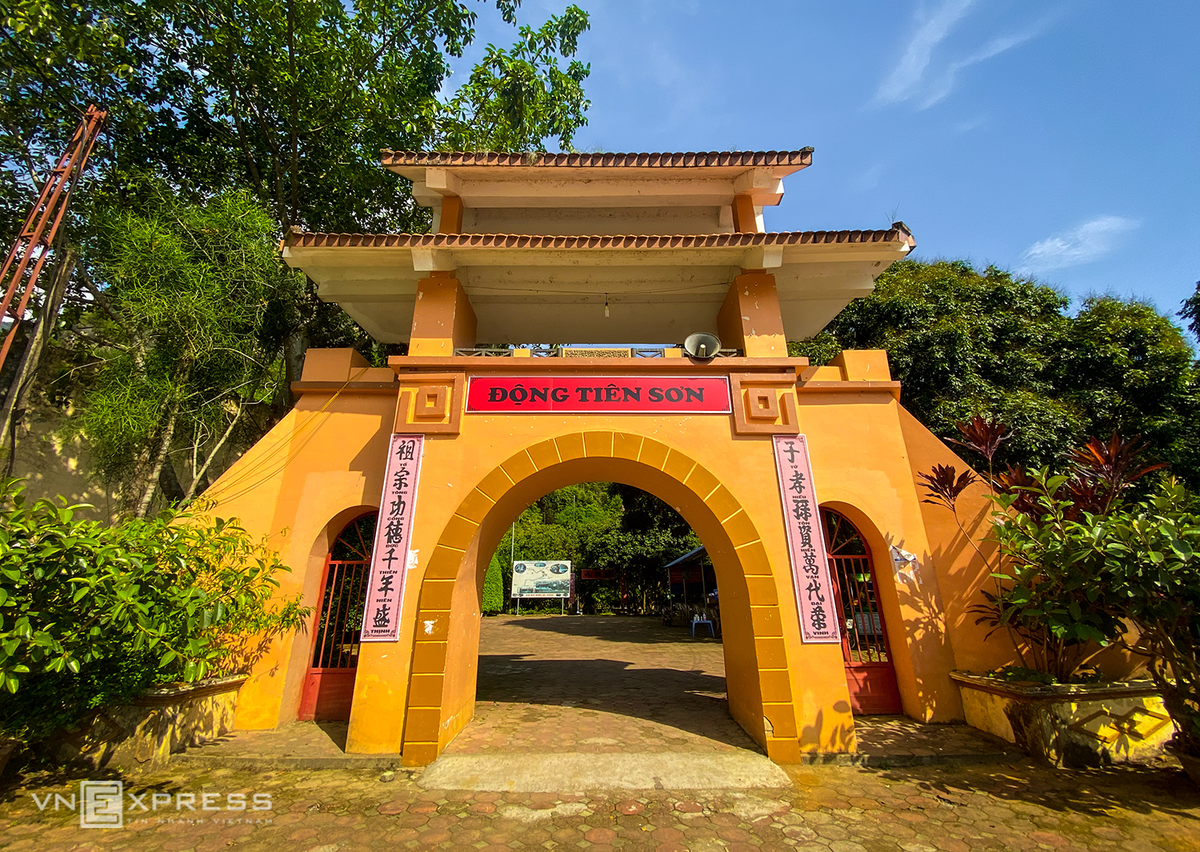 Photo: VnExpress
The cave is situated on National Highway 4D in Binh Lu commune, Tam Duong district, about 40 km and 30 km from Sa Pa town and Lai Chau city center respectively.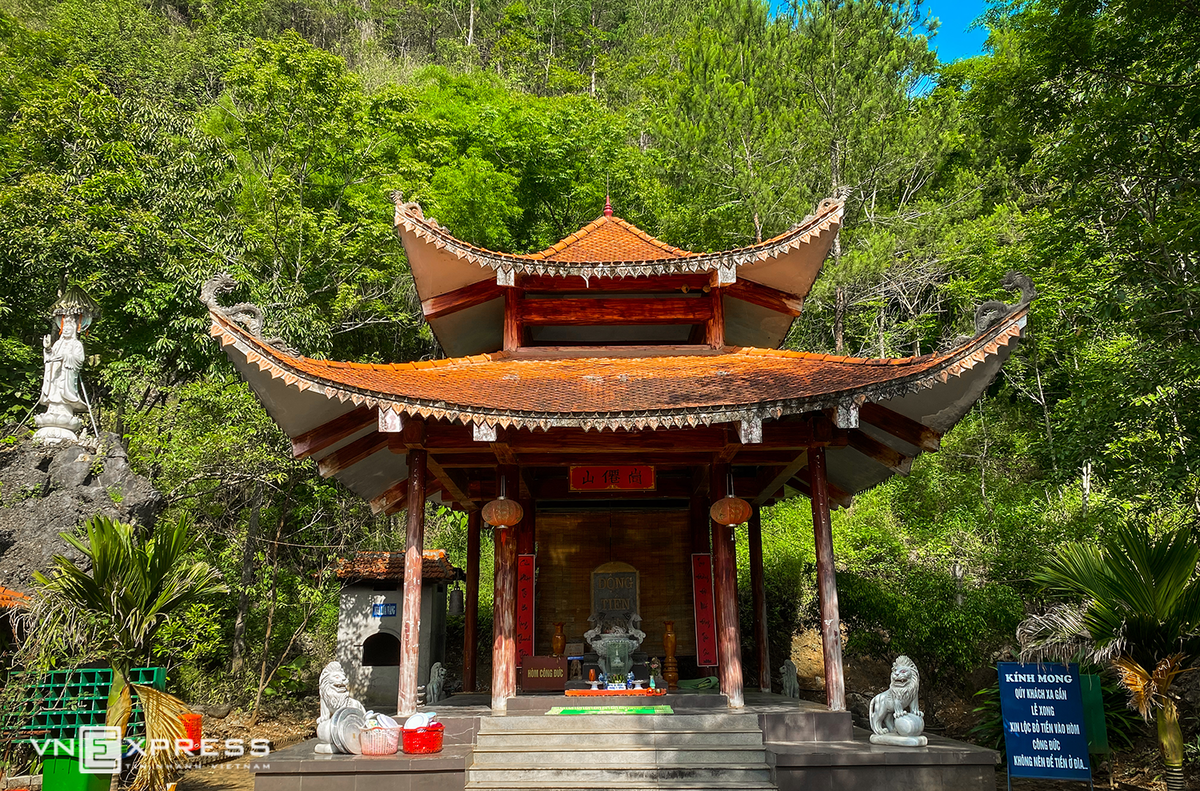 Photo: VnExpress
The cave was recognized as a national relic site in 1996. Since 2008, it has been developed into a tourism area.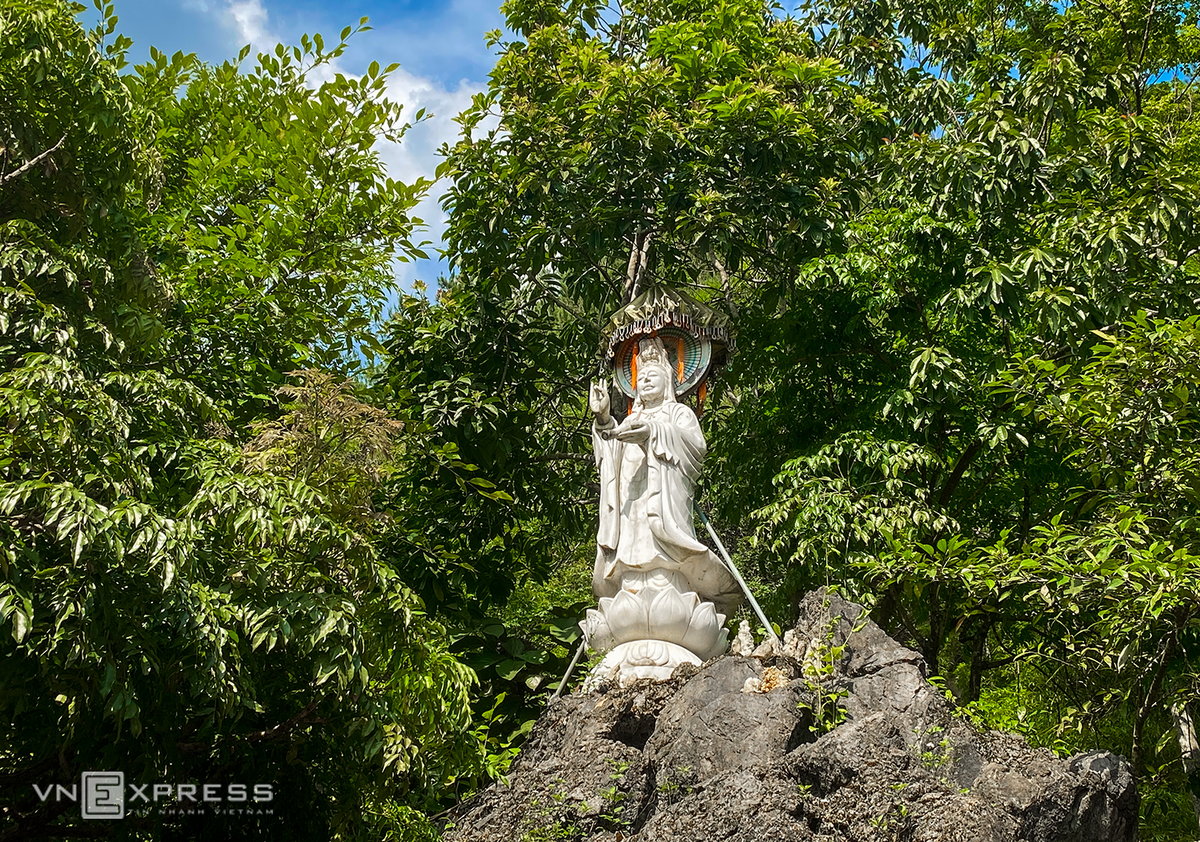 Photo: VnExpress
In front of the cave's gate lies an Avalokitesvara Bodhisattva (Quan Am Bo Tat) statue on a large rock.
The ticket price to the cave is 20,000 VND (0.87 U.S dollars) for an adult and 10,000 VND (0.43 U.S dollars) for a 6-15-year-old child.
Every year, Lai Chau Province organized Tien Son Cave Festival on the full moon of January to pray for a good year. This is also an occasion for traditional cultural activities of Thai, Giay and Lu ethnic groups to be performed.