The new model of "Camping café" appears in Thu Duc City
The first ever high-camping café in Vietnam attracts young people as a brand new check-in spot.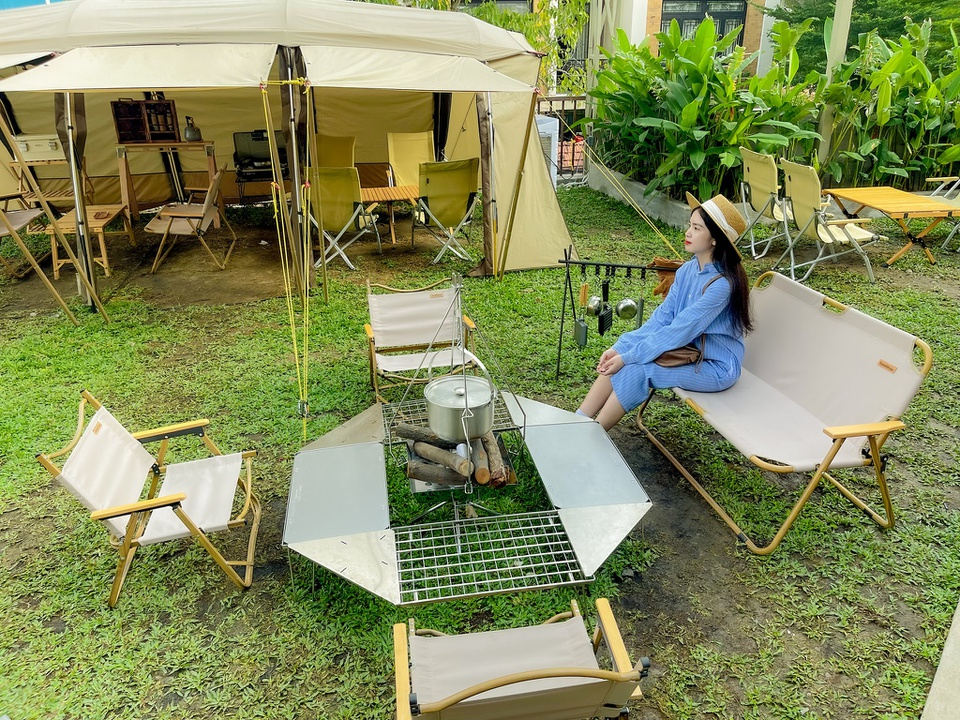 Located on the rooftop of a complex in Thu Duc City (HCMC), this new café impresses the visitors with the combination of camping and enjoying a hot cup of café. Taking advantage of the garden space, this "2 in 1" model brings exciting experience to its customers, allowing them to lose themselves in the beauty of nature, and feel like they are camping inside a forest. Photo: Anh Nguyet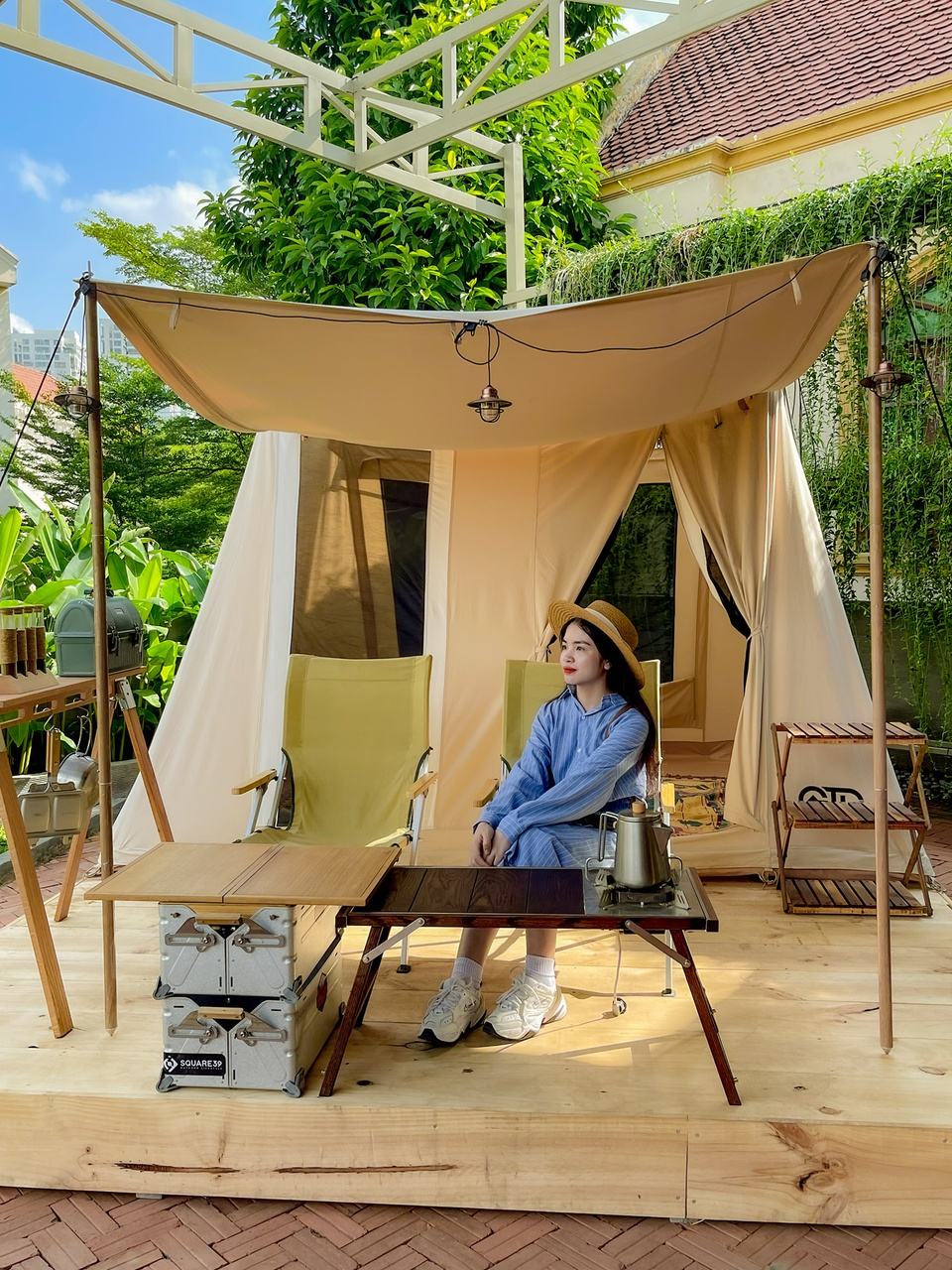 Khuong Duy, the founder of Square 39, shared with Zing: "The café follows the high-camping model. It has tents, beds, air conditioners, bathrooms, electric water heaters, tables and desks, and even kitchens". This architecture has been famous in many countries in Asia such as Japan, Korea and Thailand. Photo: Anh Nguyet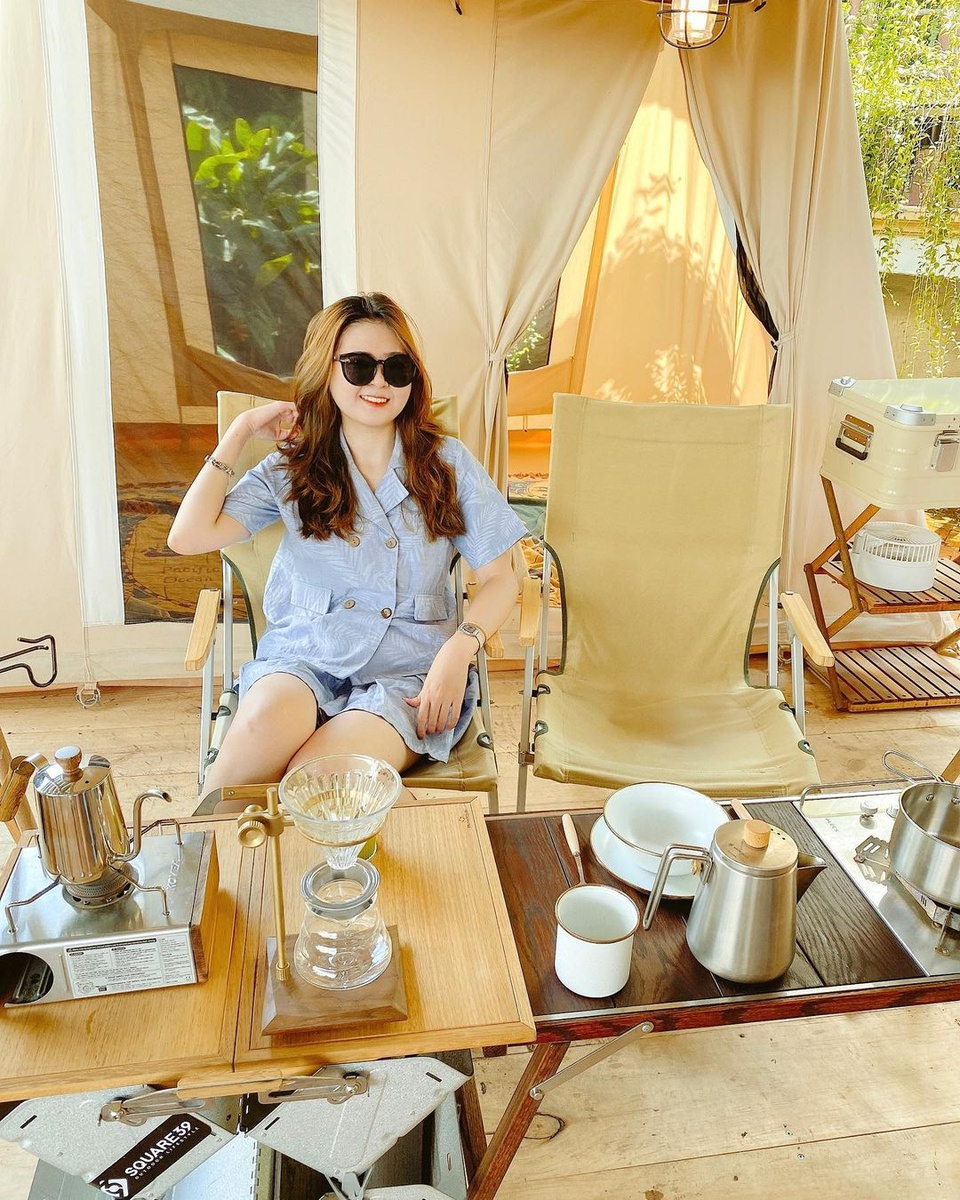 "I want to change people's thoughts about camping, saying it is a sacrifice of one's needs and satisfaction", Duy said. Being different from popular camping types such as bushcraft (specialized in survival skills, using what is available in the nature), original camping (only a camp and a few simple items), high-camping is aimed at comfort and relaxation to the visitors. Photo: _tientienvo_, bokttoonga.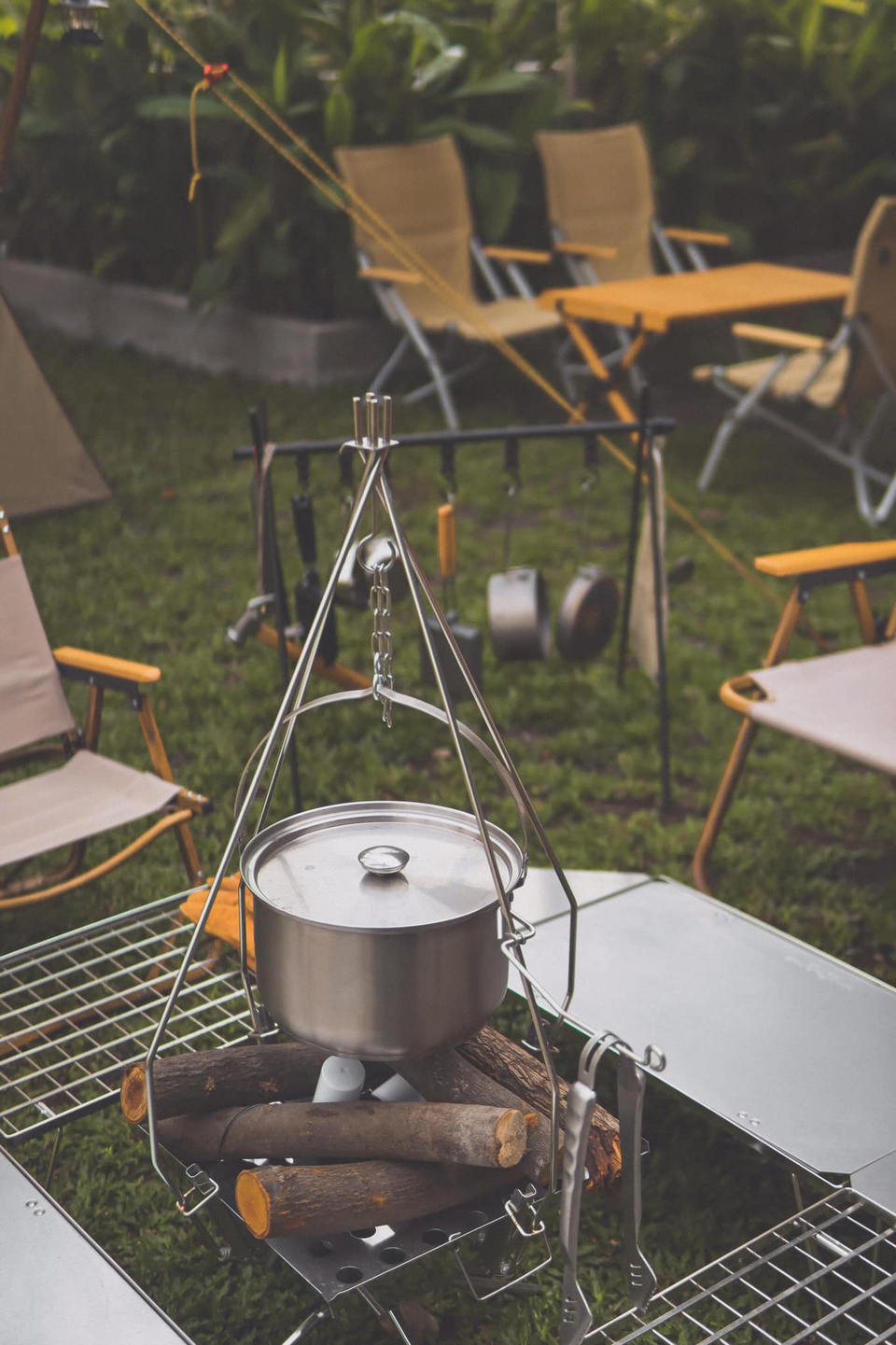 Amid the complex of Covid-19 pandemic, the café limits the amount of visitors down to 30 people. This place is suitable for people who do not have time to go travelling or camping in the middle of the pandemic. The owner shared: "Because of Covid-19, I can not travel or go to crowded places. It is faith that I came to camping, one of the safetest travelling activity at the moment". The café is in the process of completing menu. Photo: Tran Ngoc Qui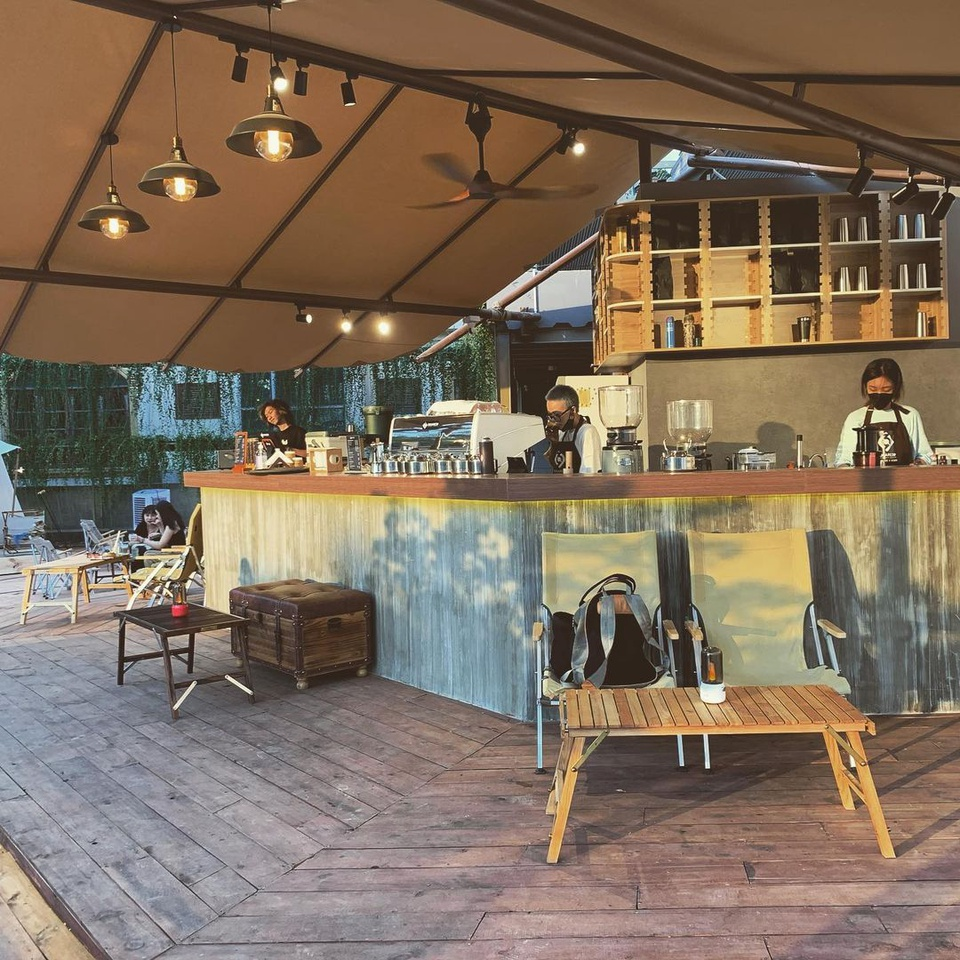 The café opens from 7 a.m to 22 p.m. With open space that welcomes natural light so early morning and afternoon are the perfect moments for you to take some selfies and check-in pictures. The café also has a cooling stream system, and several fans arranged that becomes a perfect place for the visitors to escape the hot summer. Photo: Square39.sg.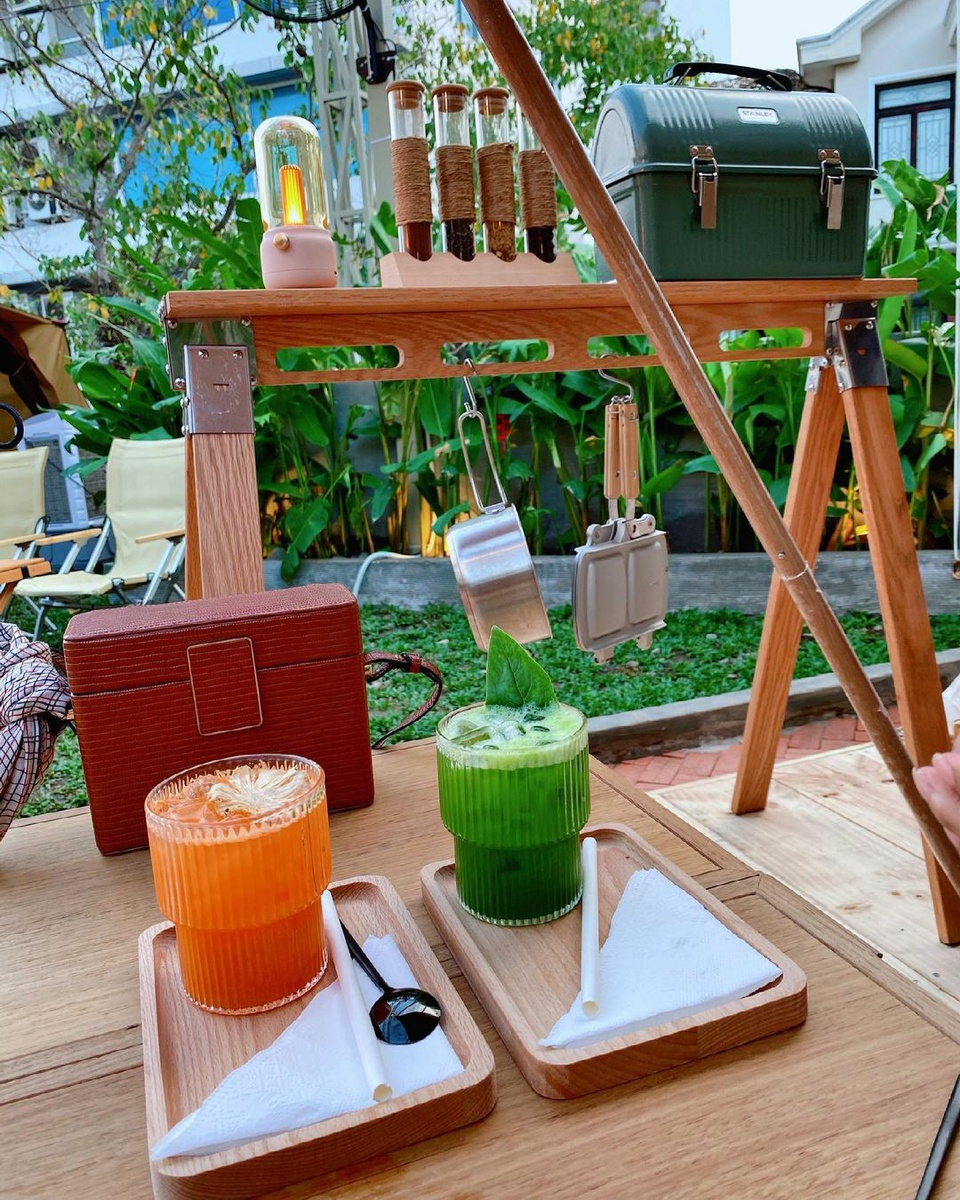 The menu is quite diverse, including coffee, juice, smoothies, yogurts, with the price range about VND 37,000. The favorite deserts are croissants and cookies. Photo: Anh Nguyet, dyicon8888.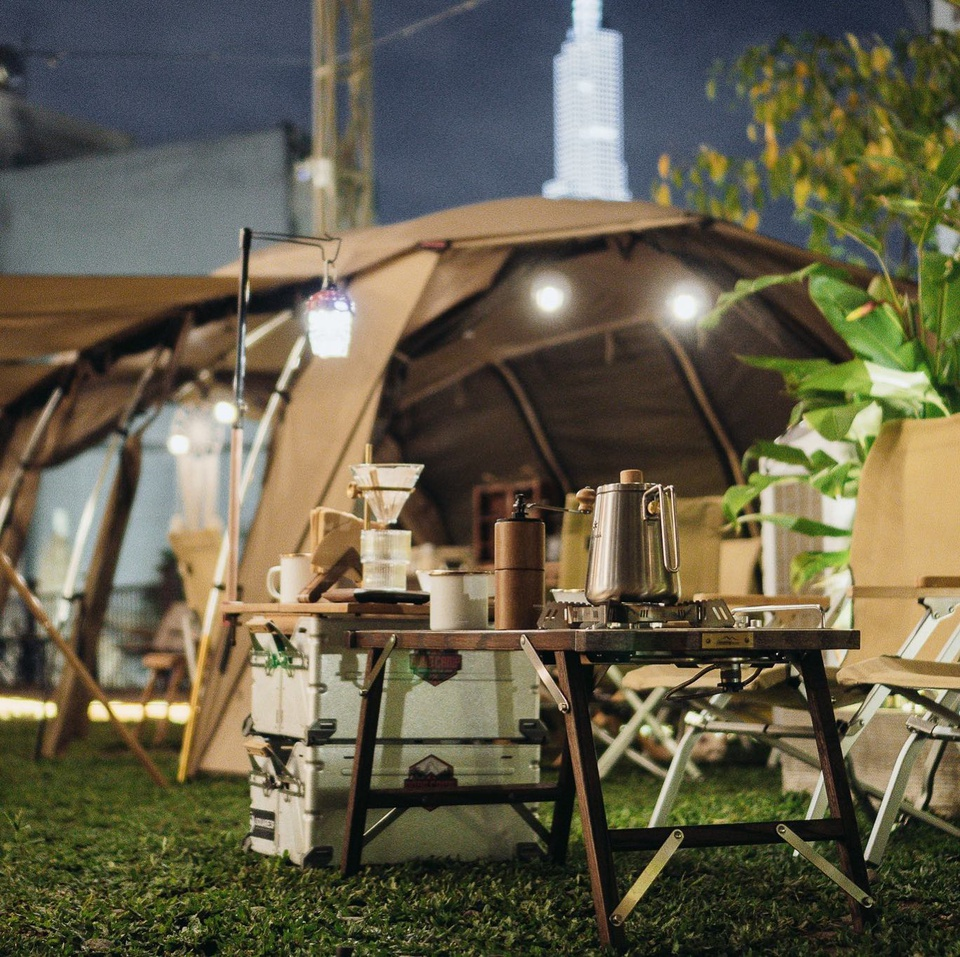 Photo: Square39.