The world's largest pagoda in Vietnam offers stunning check-in corners
Tam Chuc, the world's largest pagoda in Vietnam has become a famous tourist attraction for avid-travelers.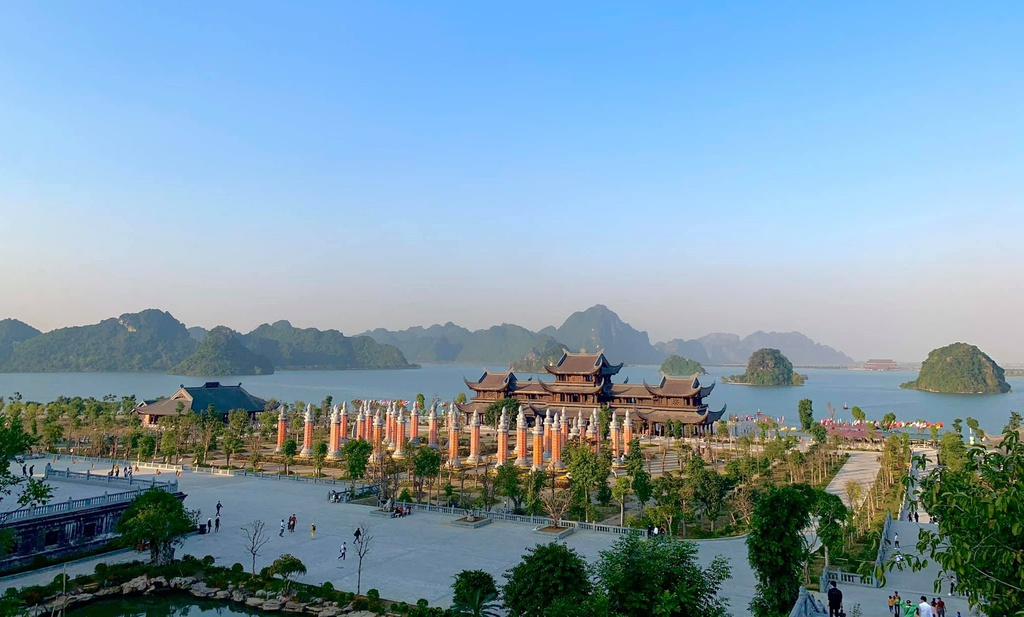 Photo: Thuy Linh/ via Zing News
Tam Chuc pagoda tourism complex is located in Ba Sao town, Kim Bang district, the northern province of Ha Nam. Despite situating in a land where the tourism services have not developed, Tam Chuc pagoda allures an influx of tourists to visit and pilgrimage, especially at the beginning of the New Year, according to Zing News.
Vietnamese, especially Buddhists, have a long tradition of visiting pagodas and temples in the first lunar month to pray for peace and luck in the New Year. It is estimated that over 70 percent of Vietnam's population are either Buddhists or follow Buddhist practices.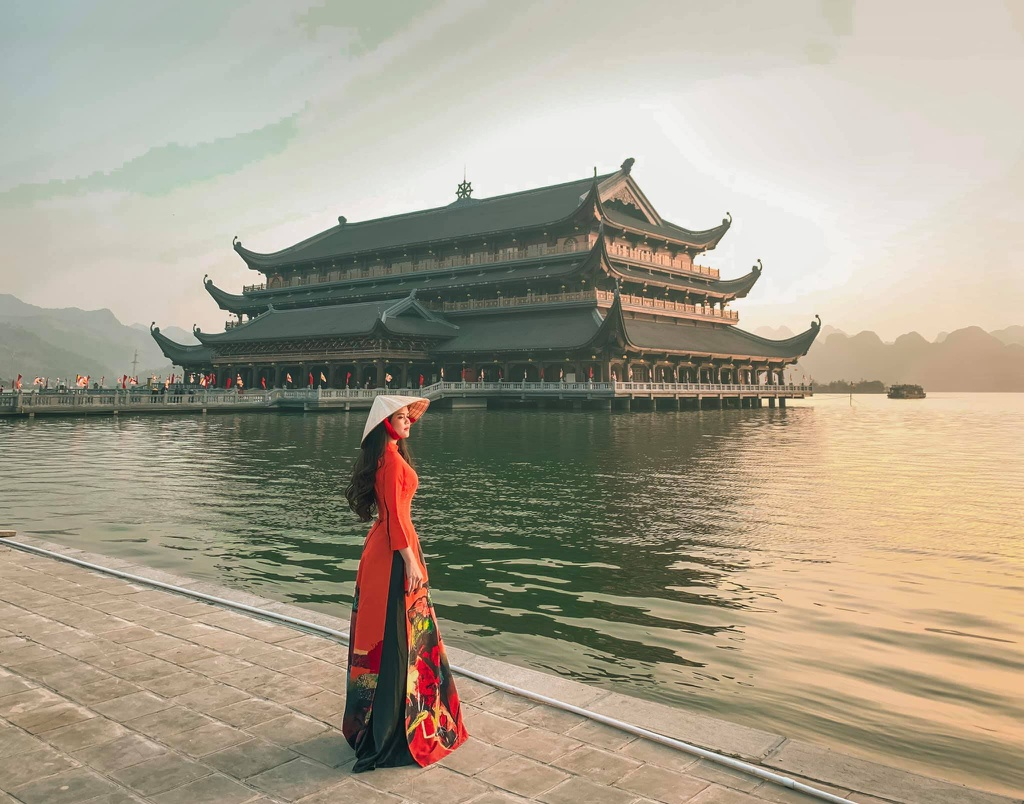 Photo: Nguyen Hoa/ via Zing News
Boasting a fairyland beauty, the pagoda rakes in huge attention from both domestic and foreign visitors. Many posts regarding the Tam Chuc pagoda on social media earn thousands of likes, shares, and comments.
Currently being the largest pagoda in the world, Tam Chuc covers a total area of ​​nearly 5,100 hectares with lakes, rocky mountains, and natural forests surrounding. Highlights of Tam Chuc pagoda are That Tinh mountain behind and Luc Ngan lake in front of it.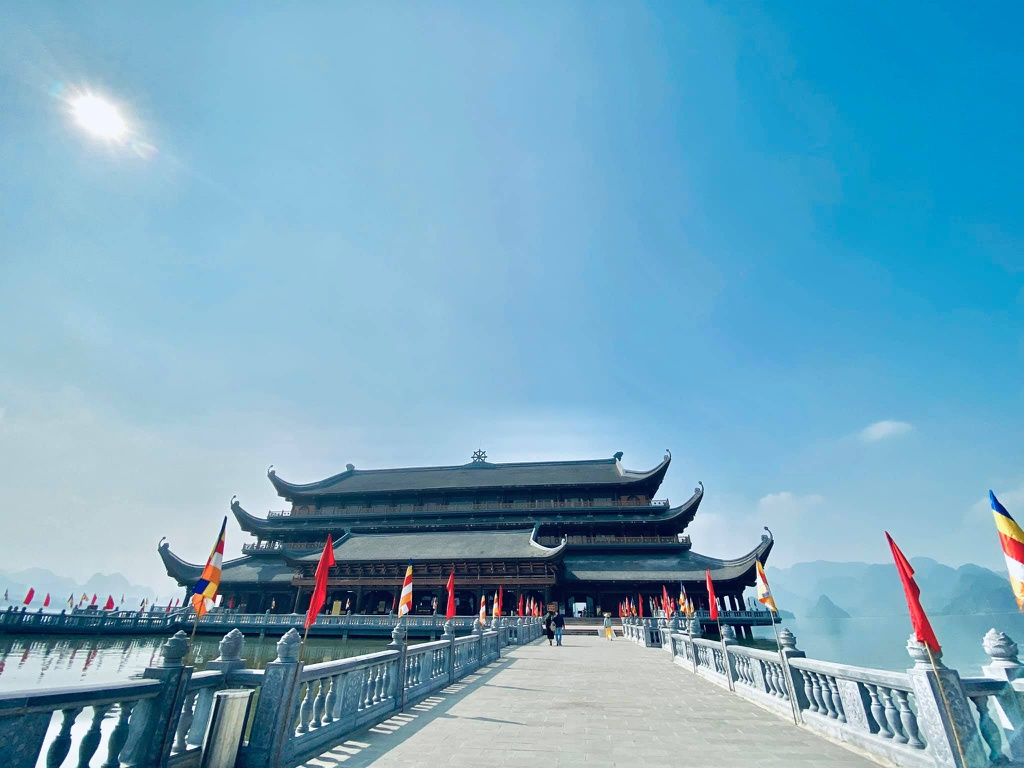 Photo: Thu Thao/ via Zing News.
Built on the foundation of the ancient Tam Chuc Pagoda dating back more than 1,000 years, now the pagoda complex is not only large but it owns unique and meticulous architecture.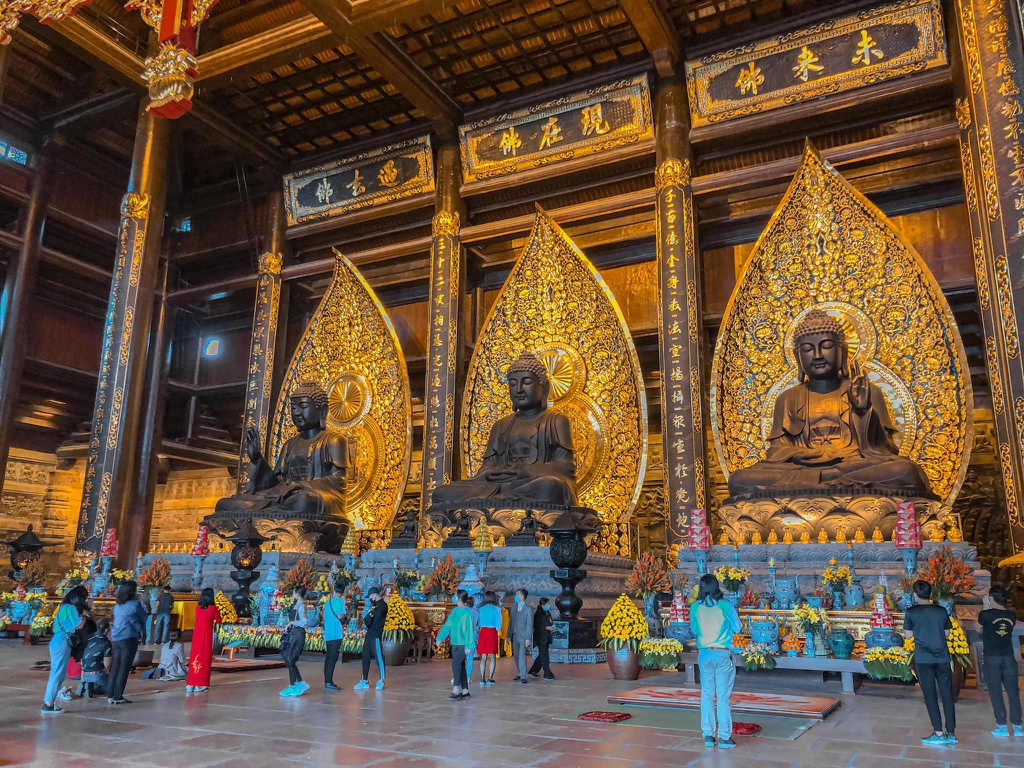 Photo: Anh Lanh/ via Zing News
The pagoda consists of three main palaces namely Tam The, Phap Chu, and Quan Am. Each shrine worships a Buddha and all three have reliefs carved by hand from stones of the crater in Indonesia. Furthermore, the pagoda has many carved walls, Buddha statues, censers, etc. It's advisable to hire a tourist guide so that you can get a closer insight into the pagoda's architecture.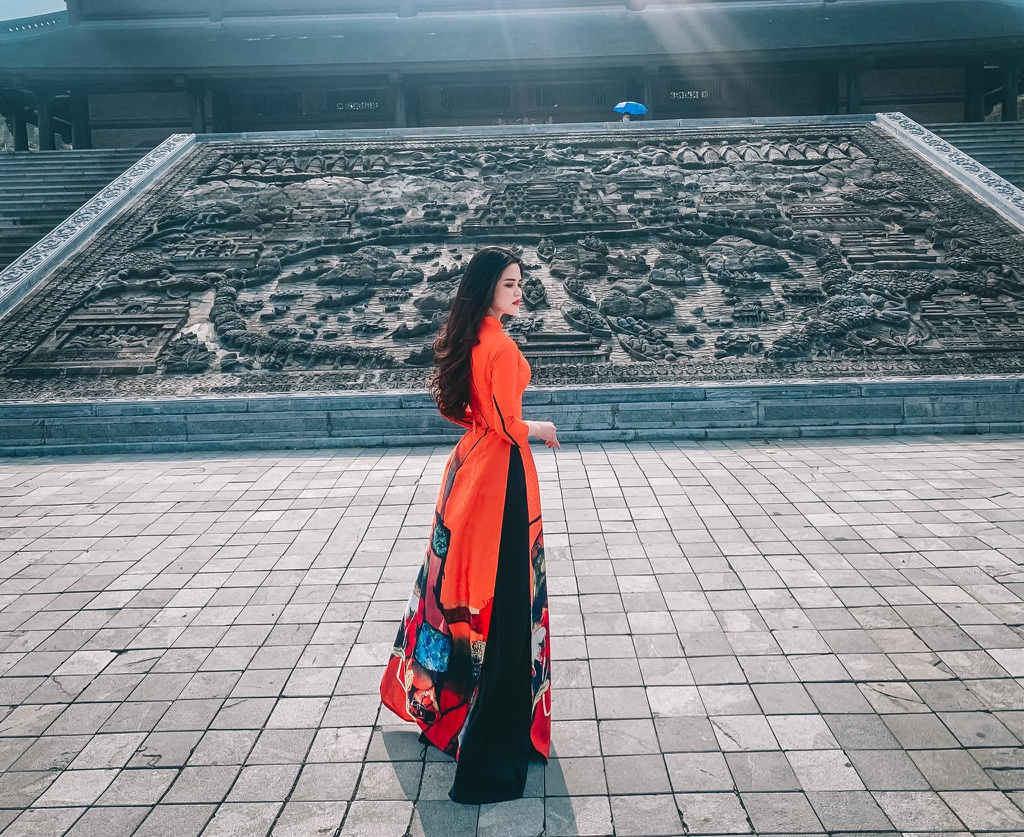 Photo: Nguyen Hoa/ via Zing News.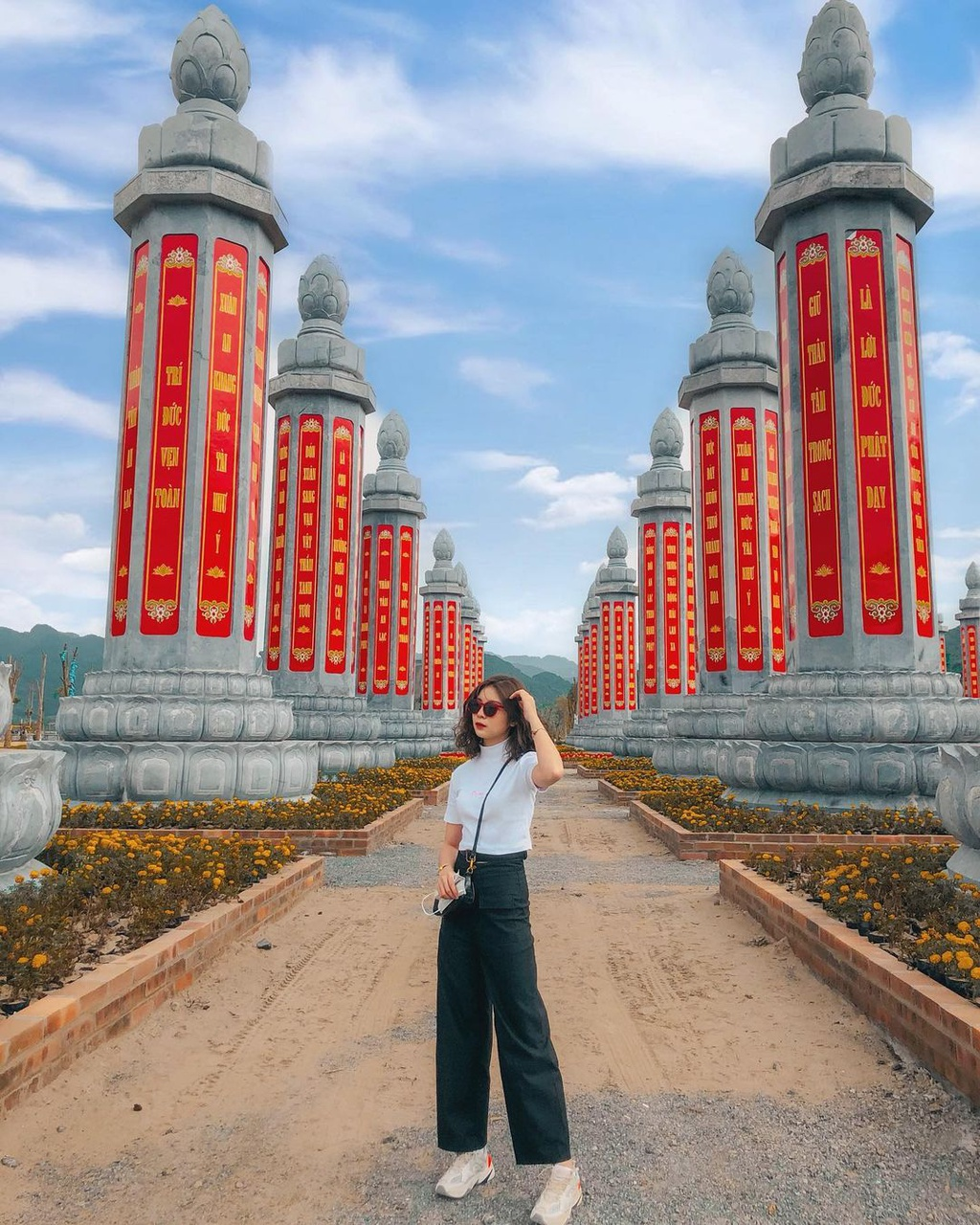 Photo: Ngphuonganhhh/ via Zing News.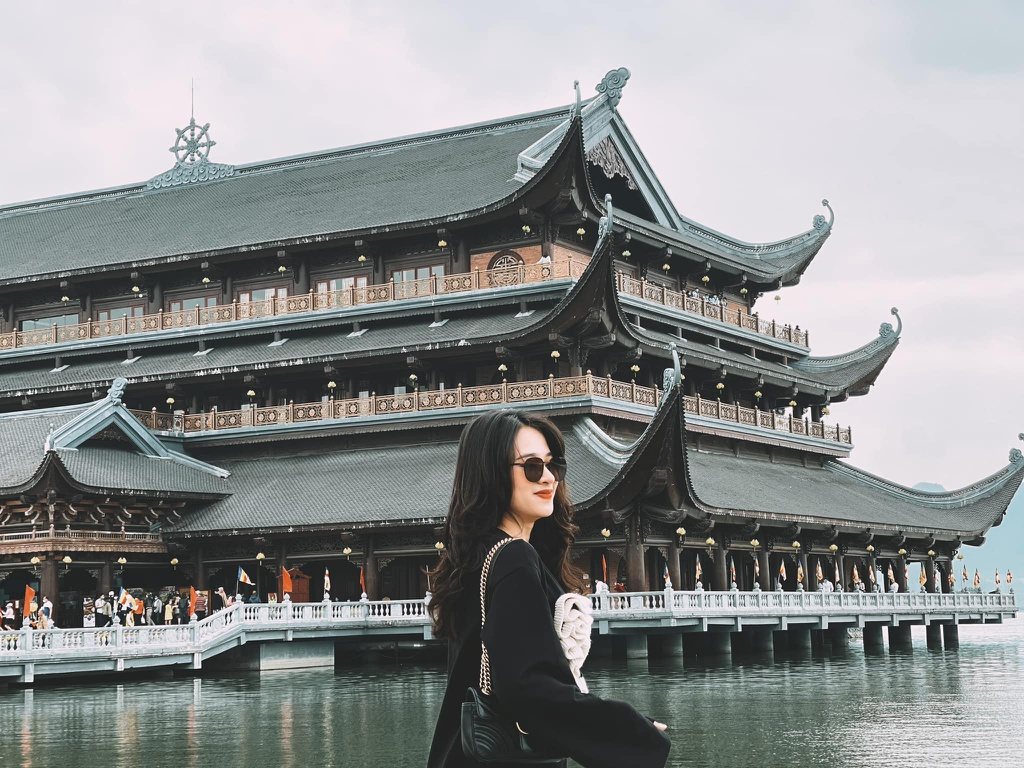 Photo: Hanh Miun/ via Zing News.
Bearing the distinctive architecture of an ancient pagoda, Tam Chuc possesses many other outstanding works such as Thuy Dinh guest house, Ngoc Tower, Tam Quan gate, Cot Kinh garden, etc. These places offer Instagrammable backgrounds for stunning check-in photos.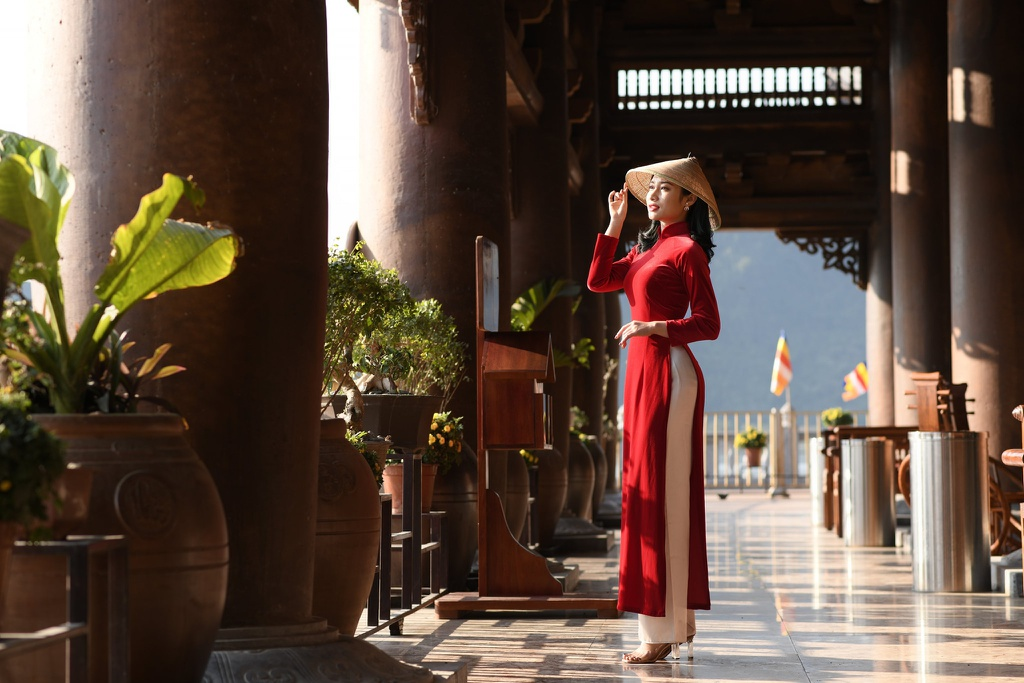 Photo: Mi Na/ via Zing News.
A girl in Ao Dai (Vietnamese traditional long dress) and non la (conical hat) is checking in the Tam Chuc pagoda.
From Ngoc Tower, visitors can have the chance to take in the entire view of the complex. Photo: Vnexpress
Legend has it that seven fairies in the shape of seven stars flew from the heavens to Tam Chuc Mountain to wander the earth. The landscapes here were so charming that they forgot to come back home although the God of Heaven rang bells of recall six times.
With a serene atmosphere and spectacular beauty, Tam Chuc is truly an ideal place for those who want to escape from the hustle and bustle of daily life.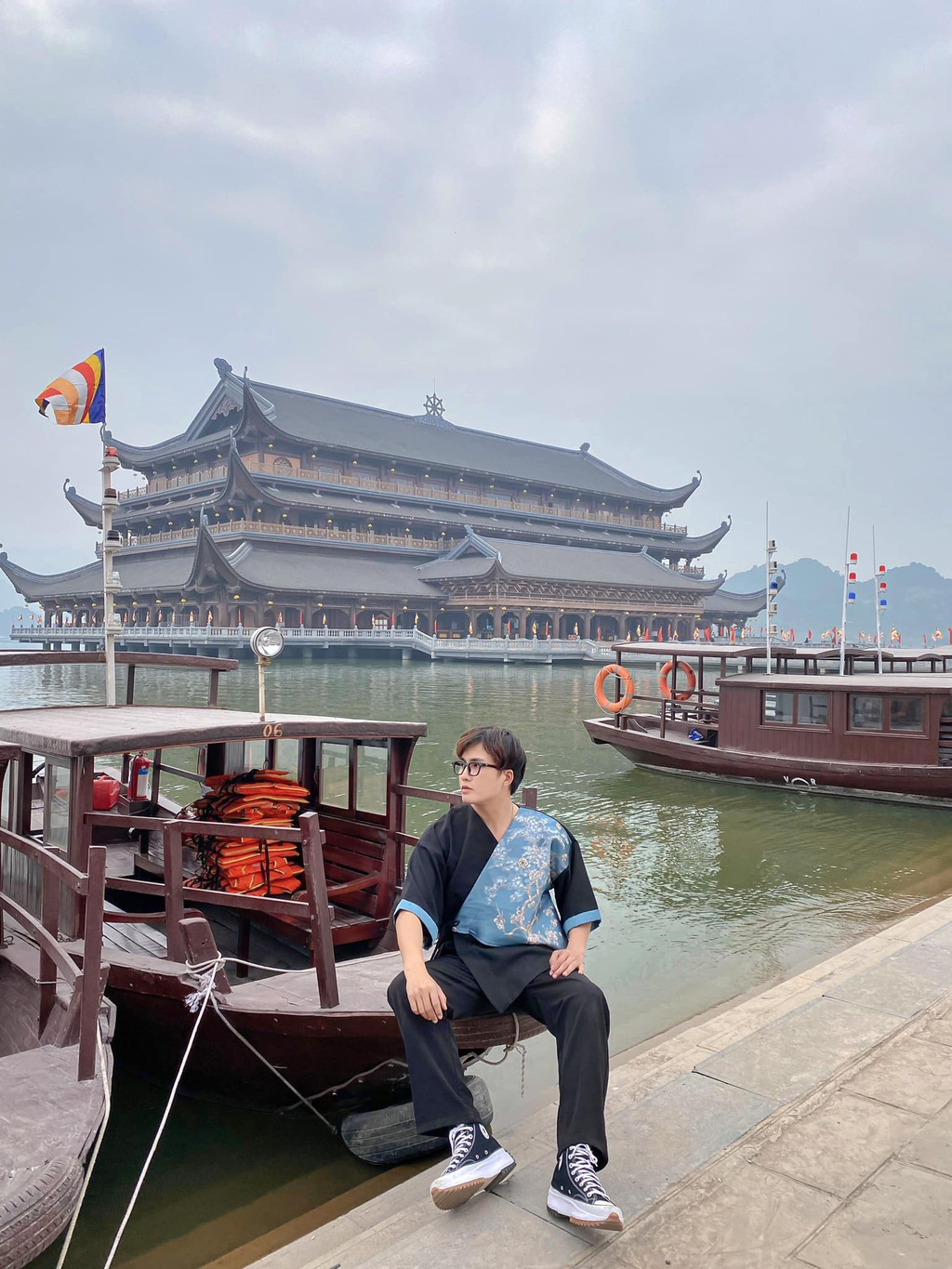 Photo: Manh Tien Khoi/ via Zing News.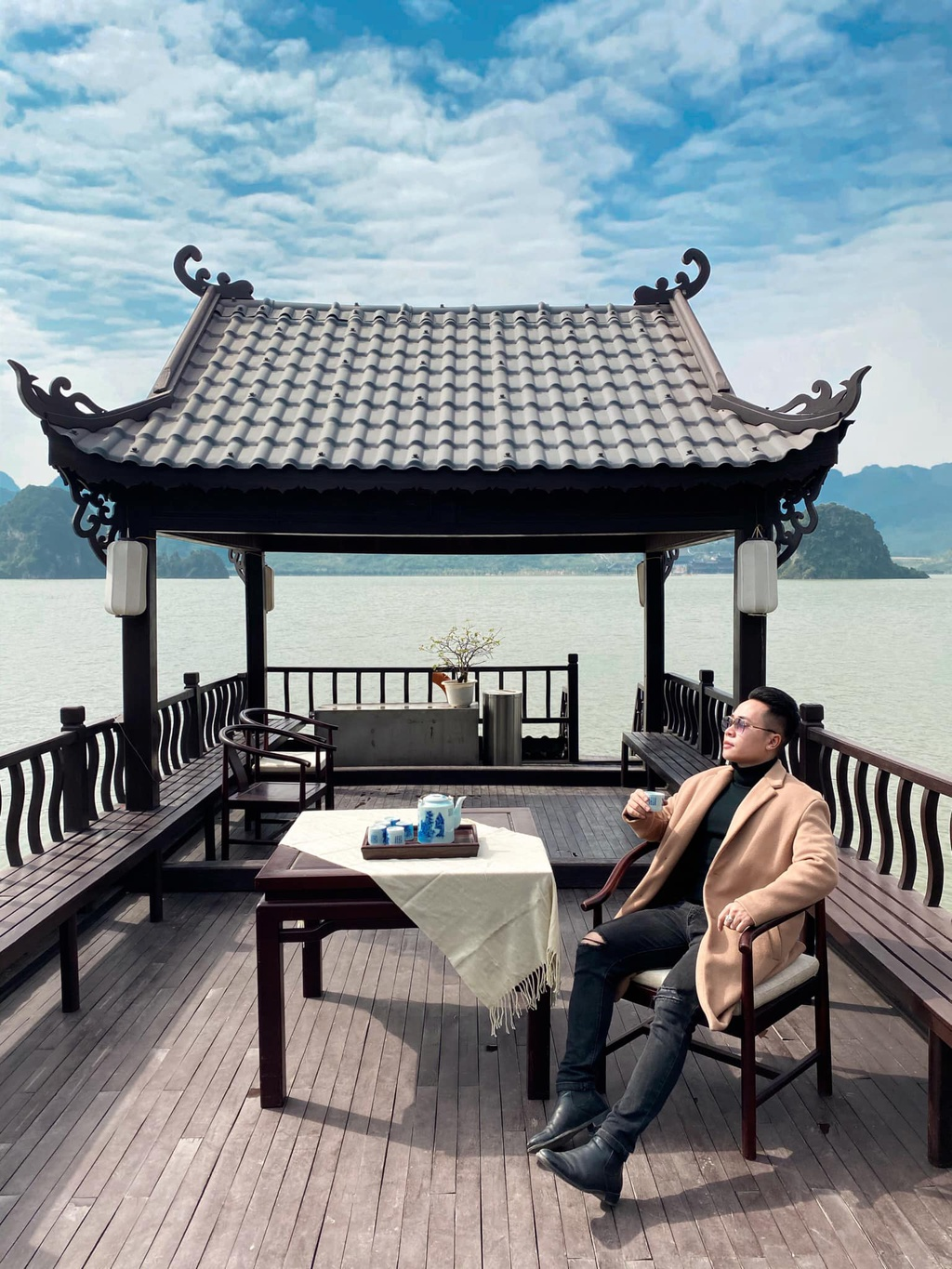 Photo: Hieu Thien/ via Zing News.
From Hanoi, visitors can easily reach Tam Chuc Pagoda by motorbikes or cars. From the entrance gate, tourists can choose to travel by electric cars or boats to go inside. Since Tam Chuc pagoda is very large, you have to walk a lot. Hence, it is advisable to wear sneakers.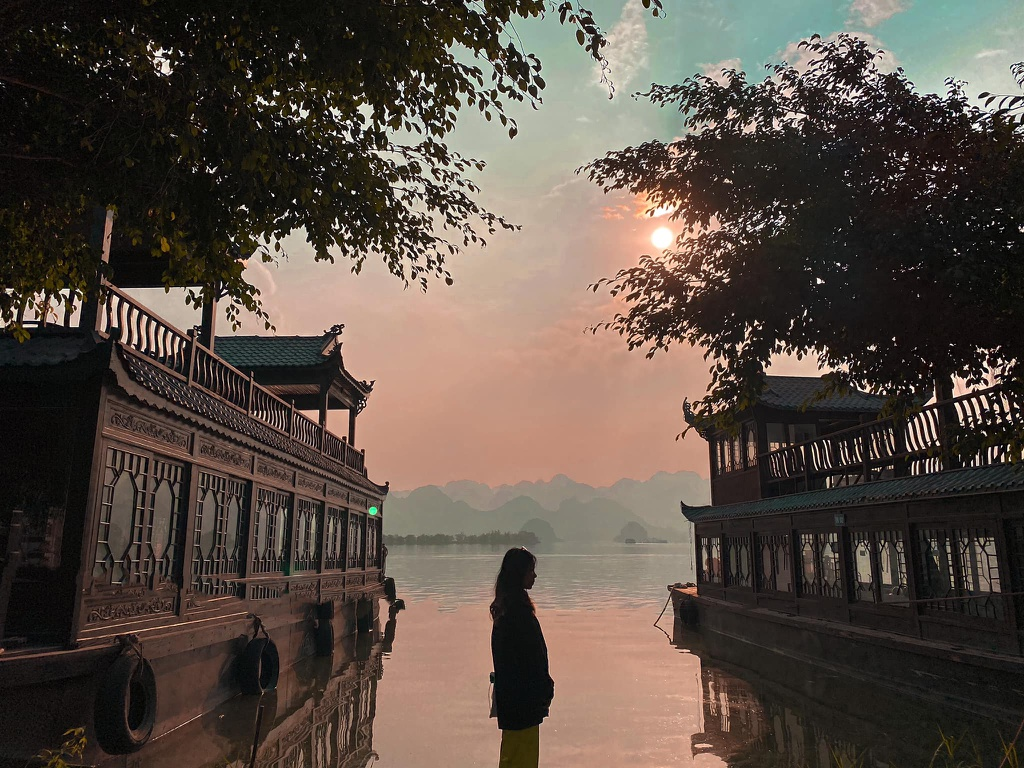 Photo: Thu Thao/ via Zing News.
Sunset is the best time to take photos at the Tam Chuc pagoda.
Inside the pagoda, there are stalls selling vegetarian dishes with a wide selection and reasonable prices. In addition, there are stalls selling souvenirs and local specialties.