Top 10 Best Universities In Asia
Asia countries have many famous universities that will provide you with a great education and future job career, in which these 10 universities will be suitable choices for you.
These universities have been numerically ranked based on their positions in the overall Best Global Universities rankings. Each institution was evaluated based on its research performance and its ratings by members of the academic community around the world and in the region.
Here are top 10 best universities in Asia.
1. Tsinghua University

Photo: Times Higher Education
ENROLLMENT: 38,221
Tsinghua University (Chinese: 清华大学; pinyin: Qīnghuá Dàxué) is a major public research university in Beijing, and a member of the C9 League. It is also a member of Double First Class University Plan, Project 985 and Project 211. Since its establishment in 1911, it has produced many notable leaders in science, engineering, politics, business, academia, and culture.
Tsinghua University is ranked 15th best university in the world in the QS World University Rankings, and ranked No.1 in Asia by the THE Asia University Rankings and the U.S. News and World Report.
Tsinghua University engages in extensive research and offers 51 bachelor's degree programs, 139 master's degree programs, and 107 doctoral programs through 20 colleges and 57 departments covering a broad range of subjects, including science, engineering, arts and literature, social sciences, law, medicine. Along with its membership in the C9 League, Tsinghua University affiliations include the Association of Pacific Rim Universities, a group of 50 leading Asian and American universities, Washington University in St. Louis's McDonnell International Scholars Academy, a group of 35 premier global universities, and the Association of East Asian Research Universities, a 17-member research collaboration network of top regional institutions. Tsinghua is an associate member of the Consortium Linking Universities of Science and Technology for Education and Research (CLUSTER). Tsinghua is a member of a Low Carbon Energy University Alliance (LCEUA), together with the University of Cambridge and the Massachusetts Institute of Technology (MIT).
2. National University of Singapore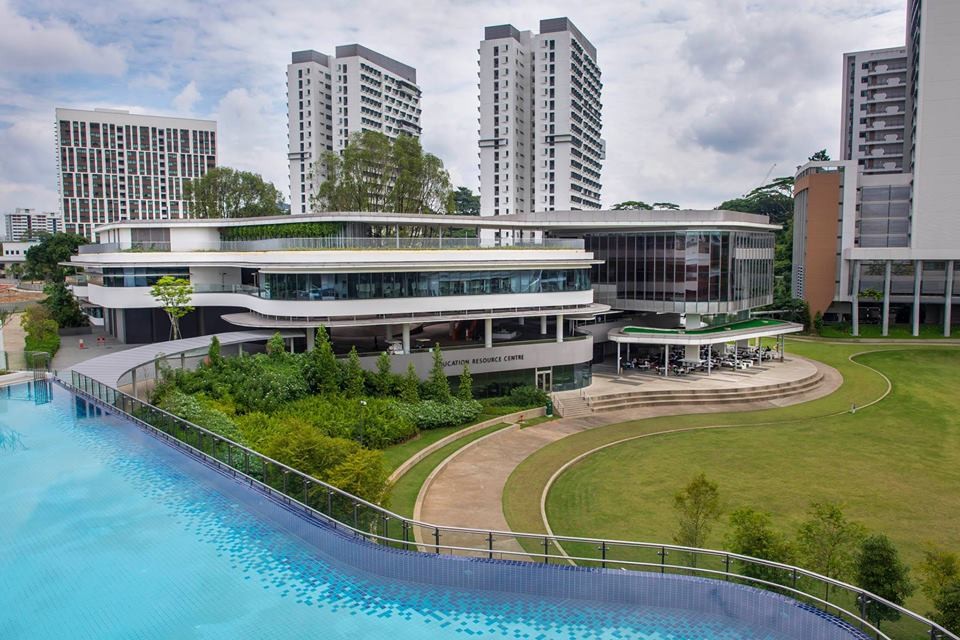 Photo: NewWorld Education
ENROLLMENT: 31,819
The National University of Singapore (NUS) is a national collegiate research university in Queenstown, Singapore. Founded in 1905 as the Straits Settlements and Federated Malay States Government Medical School, NUS has consistently been considered as being one of the top and prestigious academic institutions in the world as well as in the Asia-Pacific itself. It plays a key role in the further development of modern technology and science, offering a global approach to education and research, with a focus on expertise and perspectives of Asia. In 2022, the QS World University Rankings ranked NUS 11th in the world and first in Asia.
NUS is the oldest autonomous university in the country. It is largely a comprehensive research university, offering degree programmes in a wide range of disciplines at both the undergraduate and postgraduate levels, including in the sciences, medicine and dentistry, design and environment, law, arts and social sciences, engineering, business, computing, and music.
NUS's main campus is located in the southwestern part of Singapore, adjacent to the Kent Ridge subzone of Queenstown, accommodating an area of 170 ha (420 acres). The Duke–NUS Medical School, a postgraduate medical school jointly established with Duke University, is located at the Outram campus; its Bukit Timah campus houses the Faculty of Law and Lee Kuan Yew School of Public Policy; and the Yale-NUS College, a liberal arts college established in collaboration with Yale University that is scheduled to be merged with the University Scholars Programme in 2025 to form NUS College, is located at University Town (commonly known as UTown).
3. Nanyang Technological University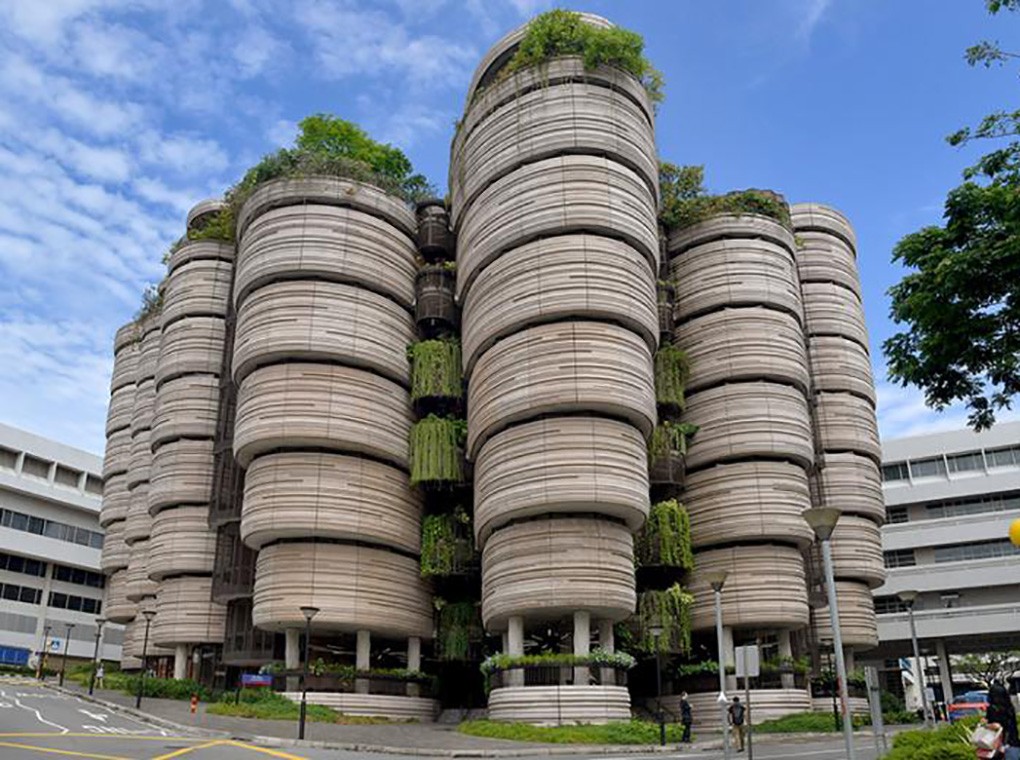 Photo: NTU
ENROLLMENT: 23,951
Young and research-intensive, Nanyang Technological University, Singapore (NTU Singapore) is placed 11th globally, and 1st among the world's best young universities for five consecutive years (QS university rankings).
Home to 33,000 students, NTU offers engineering, science, business, humanities, arts, social sciences, and education, and has a joint medical school with Imperial College London.
Ranked the top university in the world for citations in artificial intelligence (Nikkei and Elsevier 2017) for the period 2012-2016, NTU is embracing digital technologies for better learning and living as part of its Smart Campus vision. It has partnerships with the world's leading technology companies such as Alibaba, Rolls-Royce, BMW, Volvo, Delta Electronics, and Singtel in many areas of societal importance and impact that include artificial intelligence, data science, robotics, smart transportation, computing, personalised medicine, healthcare and clean energy.
The NTU Smart Campus is not only a living testbed of tomorrow's technologies, but it is also frequently listed among the world's Top 15 most beautiful university campuses. It has 57 Green Mark-certified (equivalent to LEED-certified) building projects comprising more than 230 buildings, of which 95% are certified Green Mark Platinum.
Apart from its main campus, NTU also has a medical campus in Novena, Singapore's healthcare district.
4. King Abdulaziz University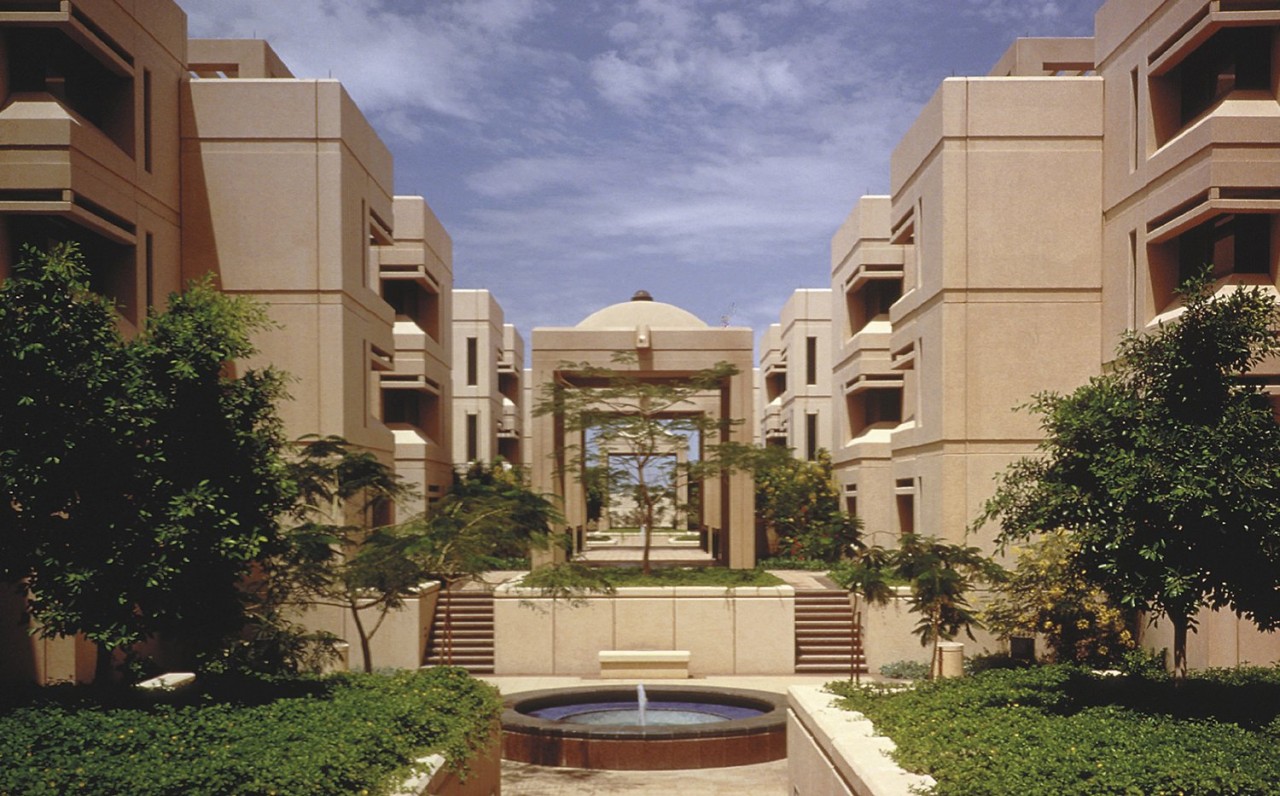 Photo: King Abdulaziz University
King Abdulaziz University (KAU) is a public university in Jeddah, Saudi Arabia. It was established in 1967 as a private university, by a group of businessmen led by Muhammad Abu Bakr Bakhashab and including writer Hamza Bogary. In 1974, King Abdulaziz University was converted to a public university by a decision of the Council Ministers of Saudi Arabia under then-King Faisal's orders. In 2021, it is ranked the #1 Arab university by Times Higher Education. King Abdulaziz University has been placed in the top 200 universities in the world by four major ranking tables.
Between 2004 and 2014, King Abdulaziz University enacted a program to attract the international community and has welcomed nearly 150 researches or various disciplines. The university has developed international research partners, including in Morocco where it has developed a joint lunar research program with the Astronomic Observatory of Oukaïmeden. The university has 13 different research centers, predominantly in the fields of medicine (medical genomes and osteoperosis), environment and energy, climate change, and desalination.
Founded in the 1970s by Sami Angawi, the research center on pilgrimage to Mecca (Hajj Research Center) conducts a series of works around the religious event, notably on the aspects of logistics surrounding the pilgrimage.
5. Peking University
Photo: PKUS
ENROLLMENT: 31,606
Peking University is a public institution that was founded in 1898, though it wasn't known by its current name until 1912. The university's main campus, known as Yan Yuan, is located in the Haidian District in the western suburbs of Beijing, China's capital city. University housing is available for both undergraduate and graduate students. Tuition costs are higher for non-Chinese nationals and vary by subject, with science subjects costing more. The university's academic calendar is semester-based, and students typically study four years for undergraduate degree programs, two to three years for master's programs and four years for doctoral degree programs.
PKU, as the university is sometimes called, has academic departments focused on various humanities, social sciences and science disciplines. The language of instruction for undergraduates is Chinese, and graduate-level programs are taught in either Chinese or English. In 2000, Beijing Medical University was incorporated into PKU and renamed the Peking University Health Science Center, which is now the home of PKU's medical programs, including pharmaceutics and nursing. The university has numerous research labs and centers, such as the State Key Laboratory of Nuclear Physics & Technology, the Beijing National Laboratory for Molecular Sciences and the State Key Laboratory of Rare Earth Materials Chemistry and Applications. PKU has established academic and exchange partnership programs with institutions around the world.
6. University of Hong Kong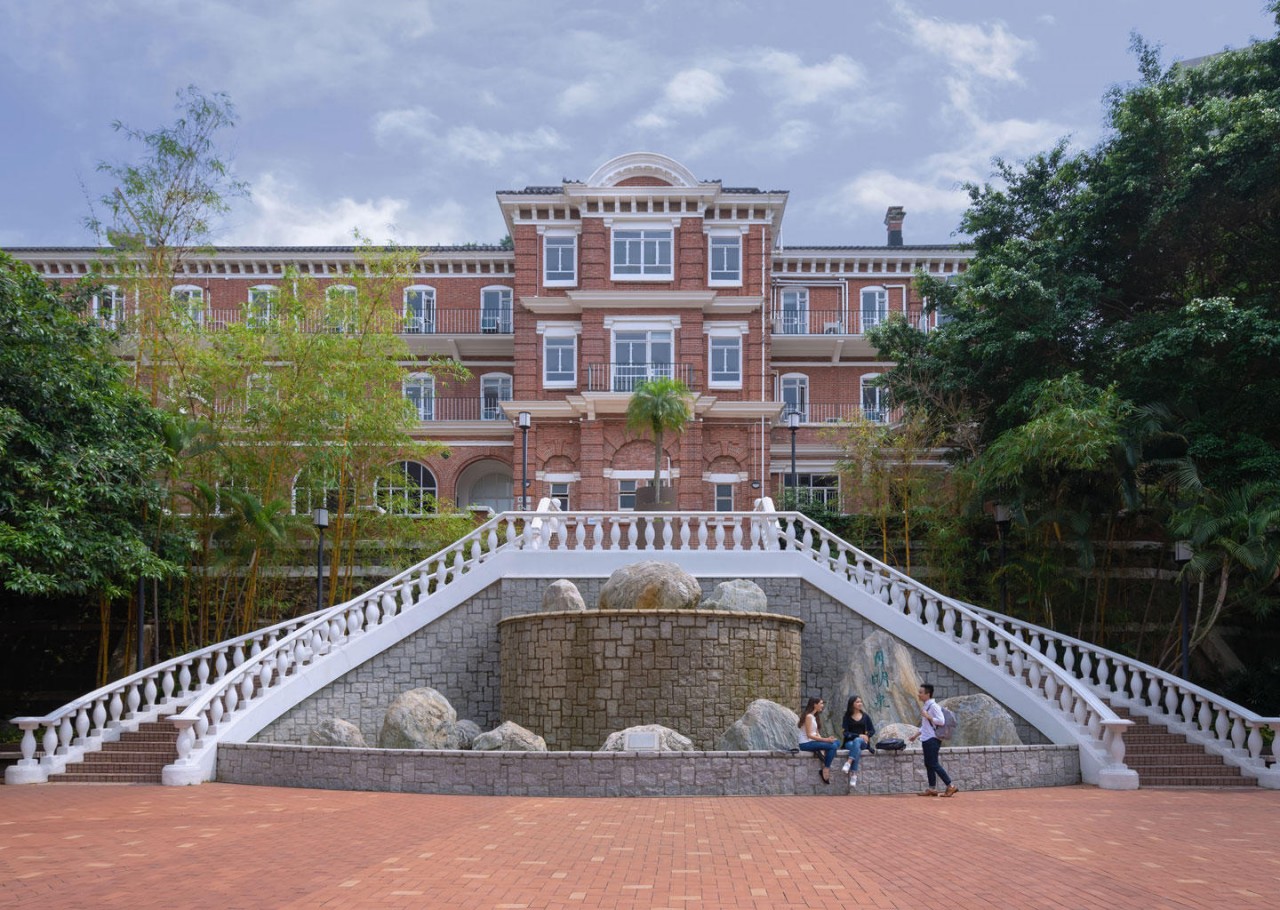 Photo: MYHC
ENROLLMENT: 18,037
The University of Hong Kong (HKU) is a public research university in Hong Kong. Founded in 1911, its origins trace back to the Hong Kong College of Medicine for Chinese, which was founded in 1887. It is the oldest tertiary institution in Hong Kong. HKU was also the first university established by the British in East Asia.
As of October 2021, HKU ranks 22nd internationally and third in Asia by QS, and 30th internationally and fourth in Asia by Times Higher Education. It has been ranked as the most international university in the world as well as one of the most prestigious universities in Asia. Today, HKU has ten academic faculties with English as the main language of instruction.
The University of Hong Kong was also the first team in the world to successfully isolate the coronavirus SARS-CoV, the causative agent of SARS
7. University of Tokyo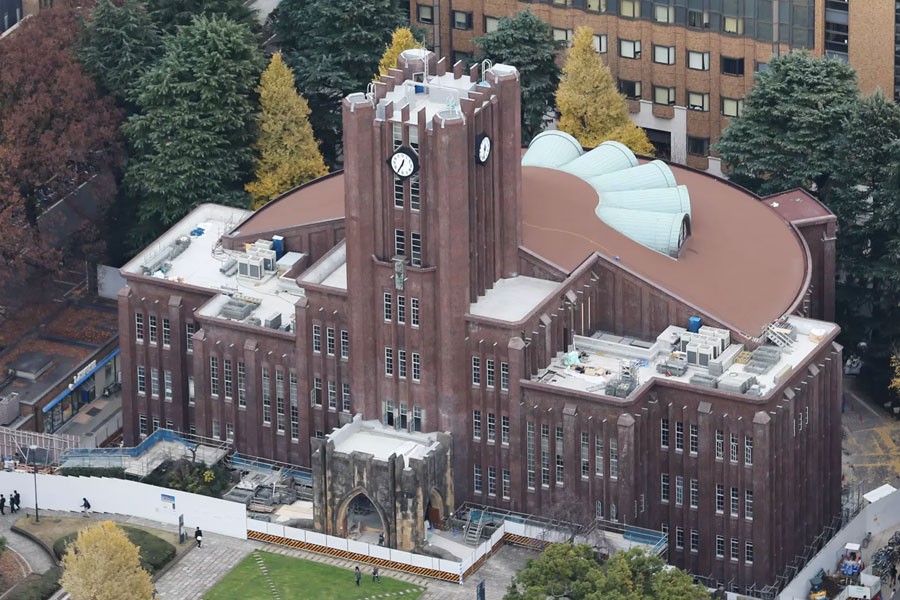 Photo: University of Tokyo
The University of Tokyo (東京大学, Tōkyō daigaku), abbreviated as Todai (東大, Tōdai) or UTokyo, is a public research university located in Bunkyō, Tokyo, Japan. Established in 1877, the university is the first Imperial University and currently selected as a Top Type university of Top Global University Project by the Japanese government.
UTokyo has ten faculties, 15 graduate schools and enrolls about 30,000 students, about 4,200 of whom are international students. In particular, the number of privately funded international students, who account for more than 80%, has increased 1.75 times in the 10 years since 2010, and the university is focusing on supporting international students. Its five campuses are in Hongō, Komaba, Kashiwa, Shirokane and Nakano. It is considered to be the most selective and prestigious university in Japan. As of 2021, University of Tokyo's alumni, faculty members and researchers include seventeen Prime Ministers, 18 Nobel Prize laureates, four Pritzker Prize laureates, five astronauts, and a Fields Medalist.
8. Hanoi University of Science and Technology
Photo: Vietnamonline
Hanoi University of Science and Technology (HUST), founded 1956, is the first and largest technical university in Vietnam.
HUST has one of the largest and most treed campus in Vietnam, just in the south center of Hanoi, looking out onto the Park of Reunification.
HUST's campus area is about 26 hectares with 200 amphitheatres, teaching rooms, halls, and conference chambers. It owns about 200 laboratories among which are 8 national key laboratories and 20 practical workshops. HUST has a large of complex for physical education and sport activities including a standard stadium, an Olympic size swimming pool, tennis courts, and international standard sporting event hall (where the South East Asia Student Sports Festival was organized in 2006).
9. Shanghai Jiao Tong University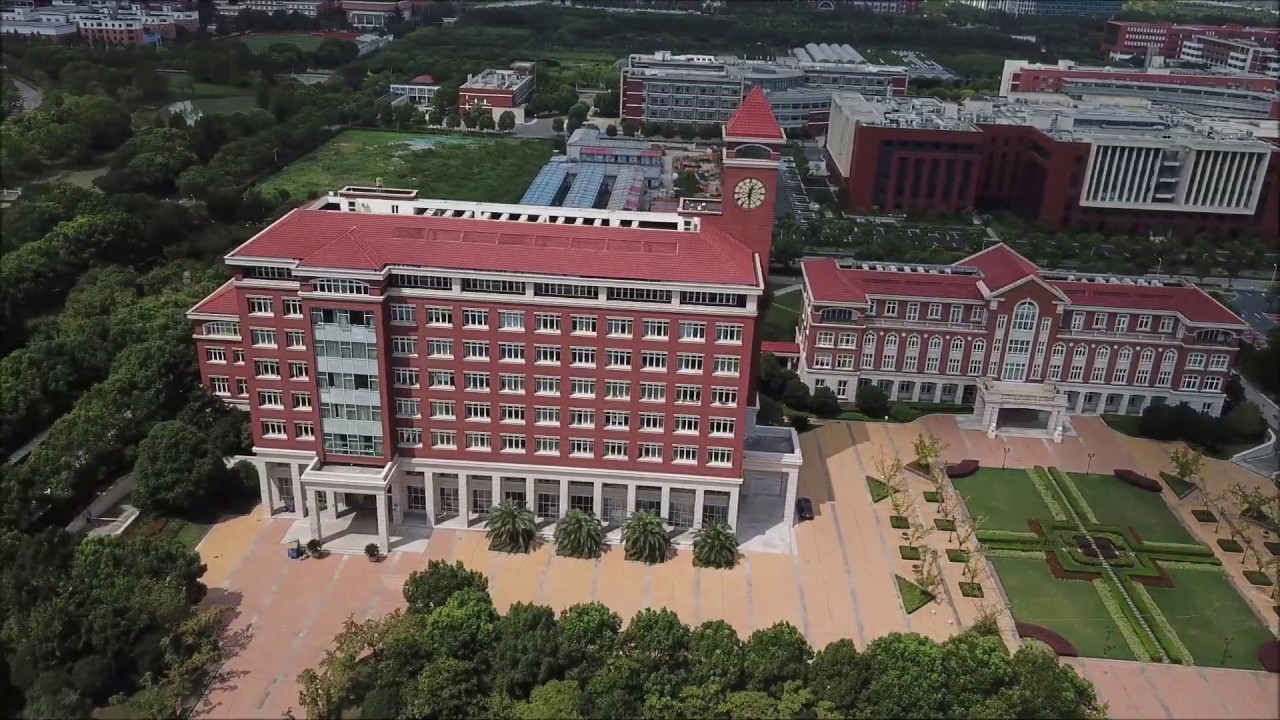 Photo: Draufsicht - the story from a Drone
Founded in 1896, the Shanghai Jiao Tong University is one of the most prestigious universities in China. The main language of instruction is Mandarin, while more and more undergraduate and postgraduate courses are being taught in English or jointly taught with international institutions. The university's several campuses across Shanghai encompass an enormous arena with several badminton courts, tennis courts, basketball courts, bookstores, canteens, cafes and restaurants.
Back in the 1930s when SJTU had not yet been separated from National Chiao Tung University, its predecessor had already achieved world renown and been referred to as the "Eastern MIT". The university underwent a number of reformations and gained its current name in 1959. Shanghai Second Medical University was merged into the university on July 18, 2005, and developed into a medical school in China under the name Shanghai Jiao Tong University School of Medicine.
Shanghai Jiao Tong University consistently features in the world's top 100 universities as ranked by the Academic Ranking of World Universities, the QS World University Rankings, and the Times Higher Education World University Rankings. It is ranked No. 59 globally according to ARWU 2021 and No. 3 nationally according to U.S. News with several subjects like Marine Engineering, Biomedical Engineering, Mechanical Engineering, and Telecommunication Engineering ranked top 10 among world universities.
10. Zhejiang University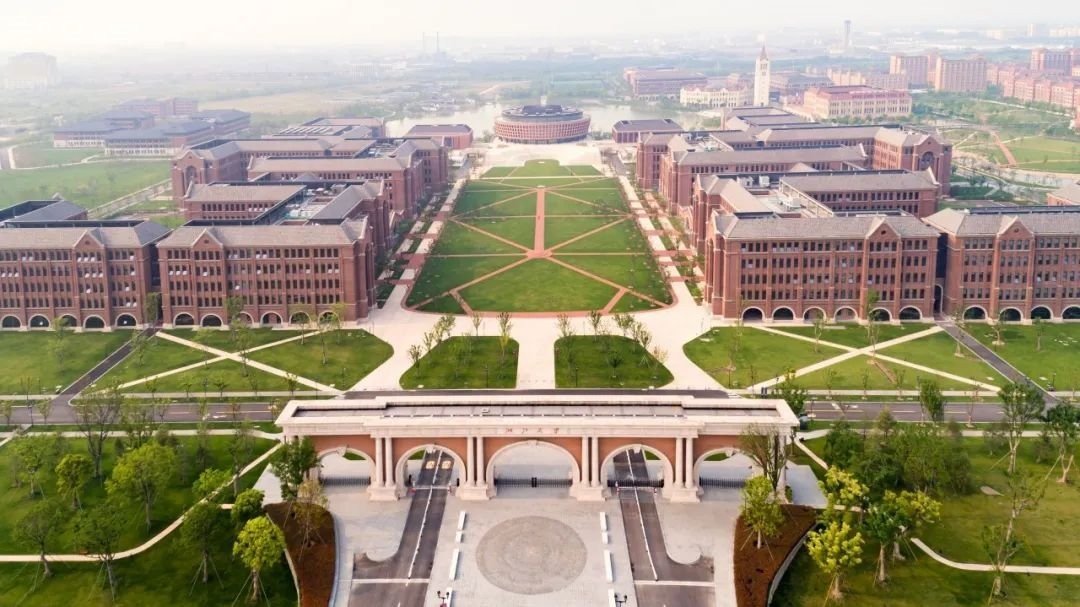 Photo: Zhejiang University
Zhejiang University (ZJU; Chinese: 浙江大学; pinyin: Zhèjiāng Dàxué), informally known as Zheda (Chinese: 浙大; pinyin: Zhèdà), is a public research university, and a member of the elite C9 League. It is located in Hangzhou, the capital of Zhejiang Province. Founded in 1897, Zhejiang University is one of China's oldest, most selective, and most prestigious institutions of higher education. The university is organized into 7 faculties, 37 colleges, schools, and departments offering more than 140 undergraduate and 300 graduate programs.
The university is also a Chinese national Class A Double First Class University and is an active member of the Yangtze Delta Universities Alliance, the Association of Pacific Rim Universities, the Worldwide Universities Network, the International Association of Universities, and the Global University Network for Innovation.
Among the faculty of over 4,000 are 52 members from the Chinese Academy of Sciences and the Chinese Academy of Engineering, 15 Distinguished Professors of Humanites (文科资深教授), 101 Chang Jiang Scholars, and 154 recipients of the National Science Fund for Distinguished Young Scholars.