Top Vietnam Destinations: Year-round magical beauty of Y Ty - the northern highland
Y Ty Plateau, in the northern province of Lao Cai, is the place that any tourist would love to set foot in to enjoy the spectacular beauty of a "dreamy destination". Located just some 80km from Lao Cai city, Y Ty is a perfect getaway from the daily hustle for city dwellers.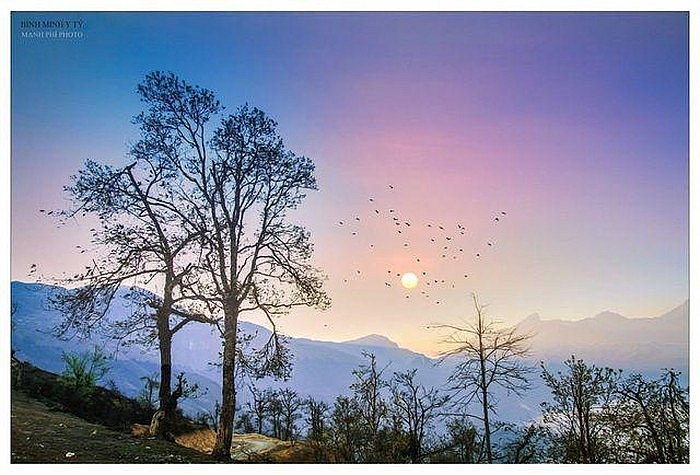 Sunset in Y Ty (Photo: TG&VN)
Almost all visitors who have been to Y Ty talk about the mountainous area with a special emotion. The alluring natural beauty, the refreshing air, the unique culture and honest ethnic people have left a lasting impression on every visitor, making them want to visit it again and again.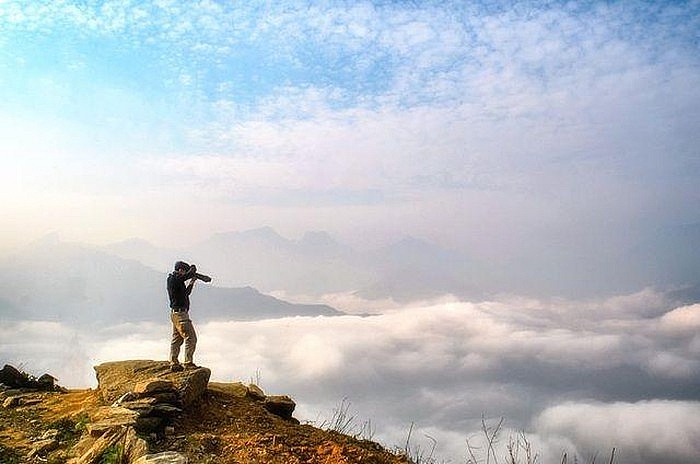 A visitor taking photos of the cloud sea underneath (Photo: TG&VN)
Phi Minh Manh, 33, has been visiting Y Ty 10 times in the last 6 years. Every corner in the Plateau has been so familiar with him.
"I'm so addicted to Y Ty. I just want to capture in the beauty of this land throughout the year", Manh told TG&VN.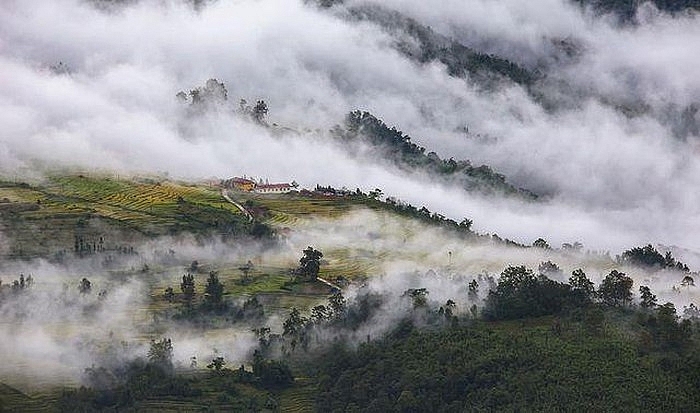 (Photo: TG&VN)
Being a newcomer of Y Ty, Vu Quan, from Ho Chi Minh city, however, has fallen in love with this area at the very first sight.
"I visited Y Ty at the beginning of July. This is one of the stops in my journey across Vietnam. It seemed like all the tiredness and difficulties I met during the long ride were all washed away as I standing at the mountain top, taking in a bird-eye view of the landscape below and watch the sea of clouds right in front of my very own eyes", Quan recalled.
(Photo: TG&VN)
In the spring, Y Ty welcomes visitors from different world corners with the dreamy scenery of floating clouds, covering the pinky peach blossoms.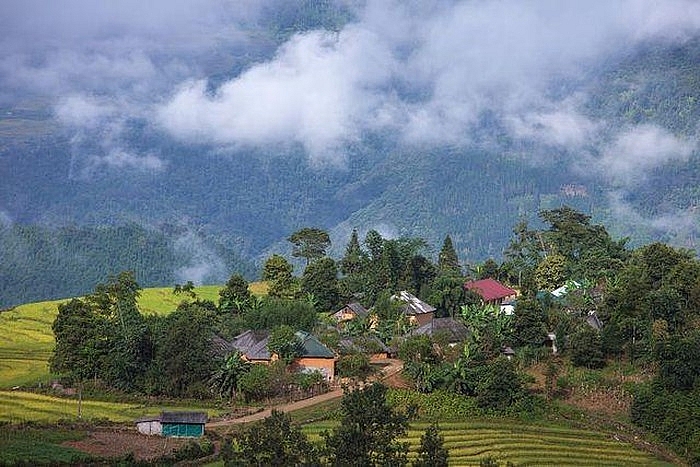 (Photo: TG&VN)
At an altitude of over 2,000 m above sea level, Y Ty is colder than other areas and is covered with fog almost all year round. However, according to those who've been to Y Ty various times, the place is at its most beauty between March and April.
In the pictures is a small village where the Ha Nhi ethnic people are living.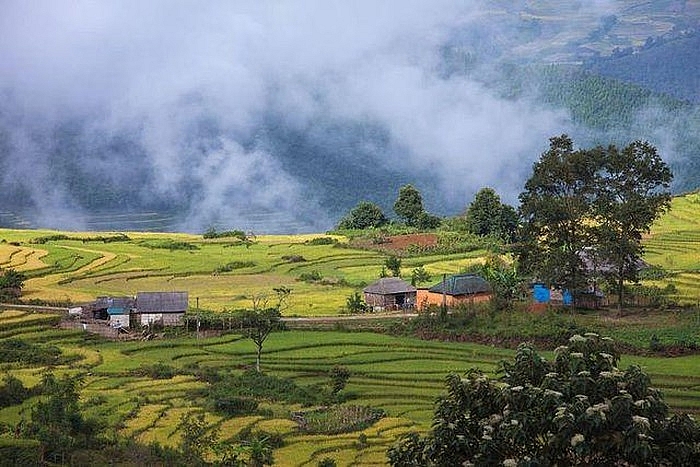 (Photo: TG&VN)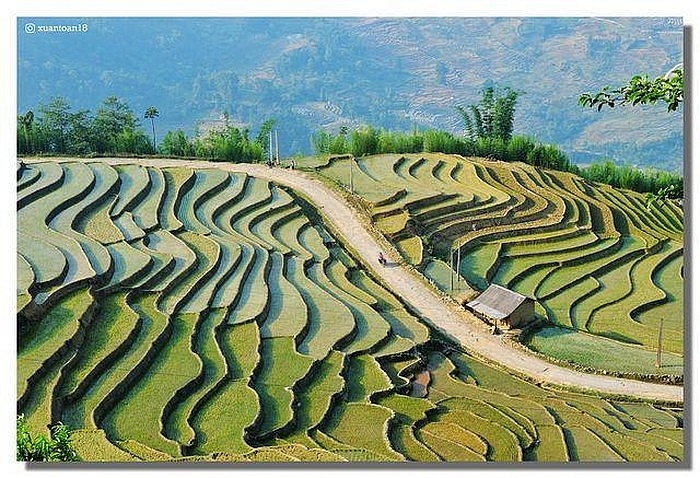 Terraced rice field (Photo: TG&VN)
If you visit Y Ty at the end of May, you'll have a chance to admire the stunning terraced rice paddy fields in the rainy season. This is the time local farmers start a new crop.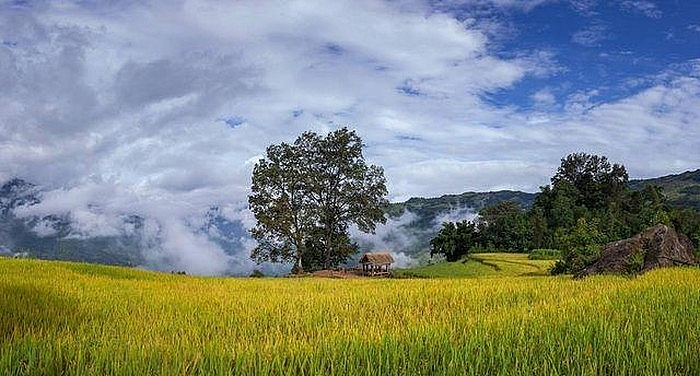 (Photo: TG&VN)
Between September and October, the rice is ready to be harvested. The fragrant smell of ripening rice permeates the whole village.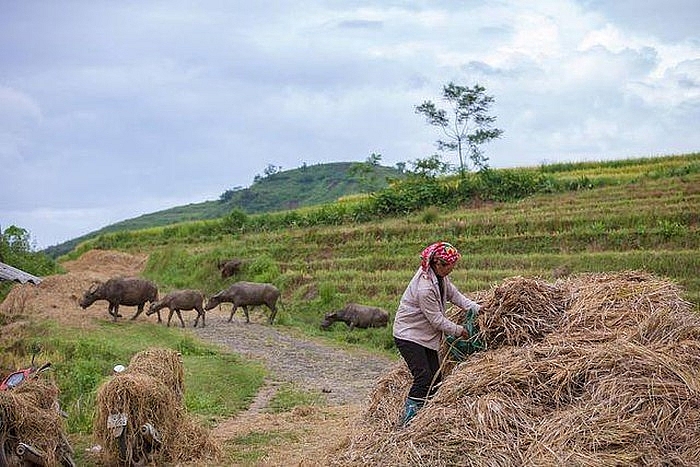 (Photo: TG&VN)
Famers will start to harvest and sun-dry the rice.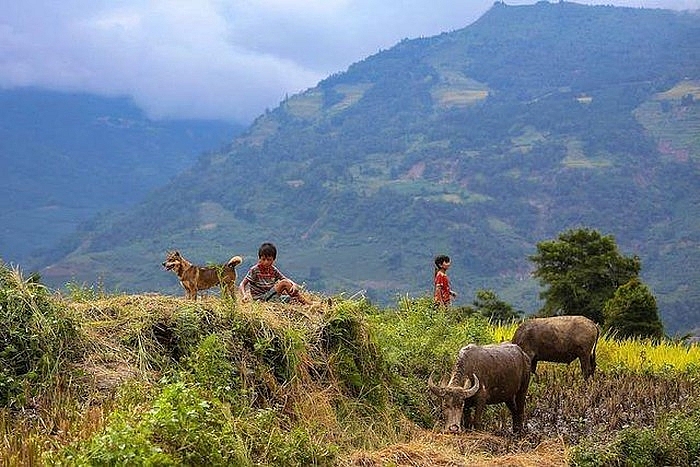 (Photo: TG&VN)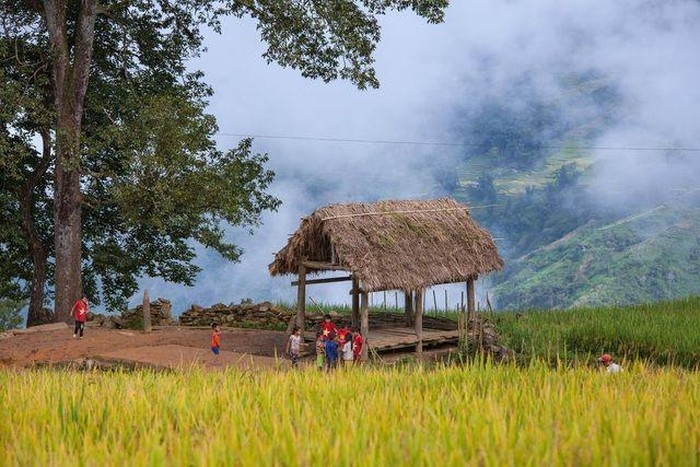 (Photo: TG&VN)
"Y Ty park" is a must-visit check-in stop. Simply a small hut amidst a specious land, "Y Ty park" is a favorite gathering place of ethnic children and where farmers would normally take a short rest after an exhausting day. Thus, the small park is an ideal place for visitors to stop by, take good photos and above all, mingle with local people and learn more about their way of living.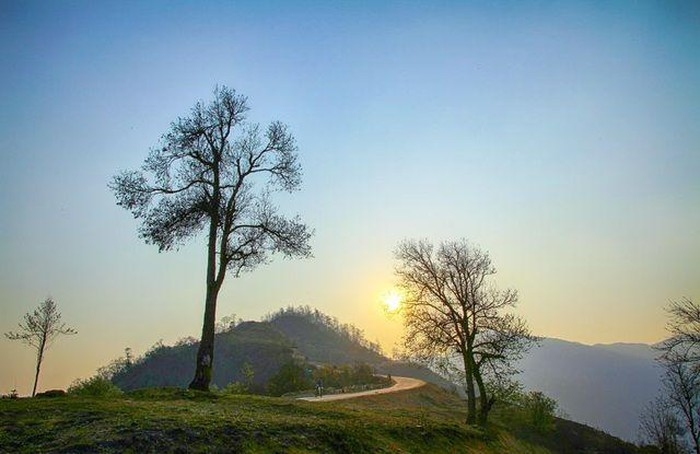 (Photo: TG&VN)
oNly some 80km away from Lao Cai city, plus its transport infrastructure to Y Ty is increasingly convenient for tourism development, yet Y Ty still remains an untouched area, separating itself with the hustle and bustle outside, making it a great getaway for city dwellers.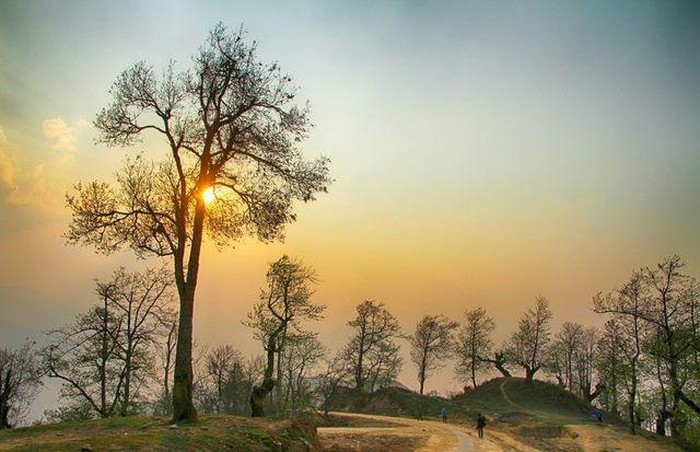 (Photo: TG&VN)
Y Ty boats a different charm during each period of a day.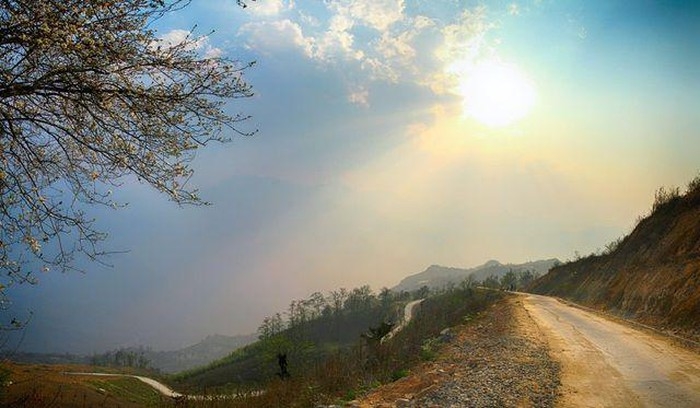 (Photo: TG&VN)