Tourism Revives in Hung Kings' Festival
During Hung Kings Festival, Khanh Hoa welcomed more than 55,400 visitors, of which, 1,000 come from other countries, and 54,440 are domestic tourists. The average capacity of the room is 84%. Total revenue from tourists is estimated at more than VND 223 billion (US$ 9,7 million).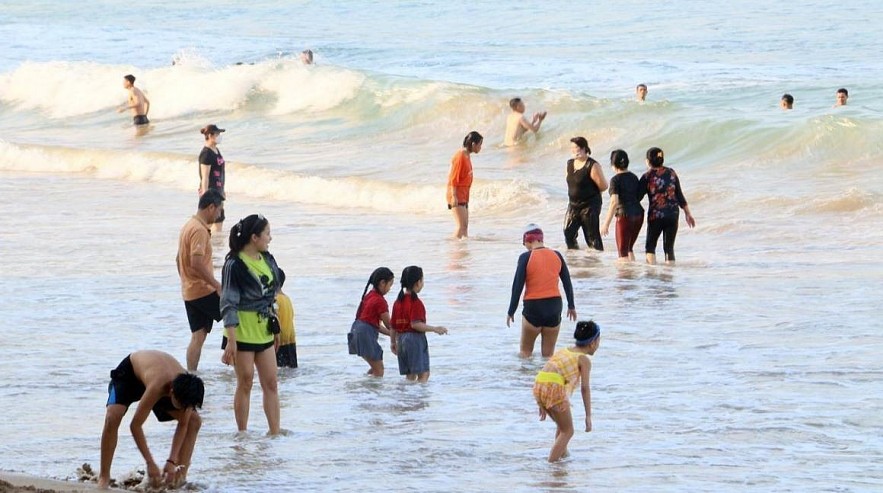 Photo: Bao Giao Thong
Nha Trang - Khanh Hoa ready to welcome tourists
Destinations in Nha Trang were mainly visited by domestic tourists this year. According to Cam Ranh international airport, 32 domestic flights landed at the airport daily from April 8 to 11, with an average of about 200 passengers per plane. The railway industry also operates more trips to serve the travel needs on the Saigon - Nha Trang route.
In its attempts to restore tourism activities and adapt to the new normal, Khanh Hoa has increased the many communication and promotion programs, such as "Connecting businesses to stimulate tourism in Nha Trang-Khanh Hoa" roadshow, "Nha Trang - Green Journey" farm trip, a caravan involving 300 performers.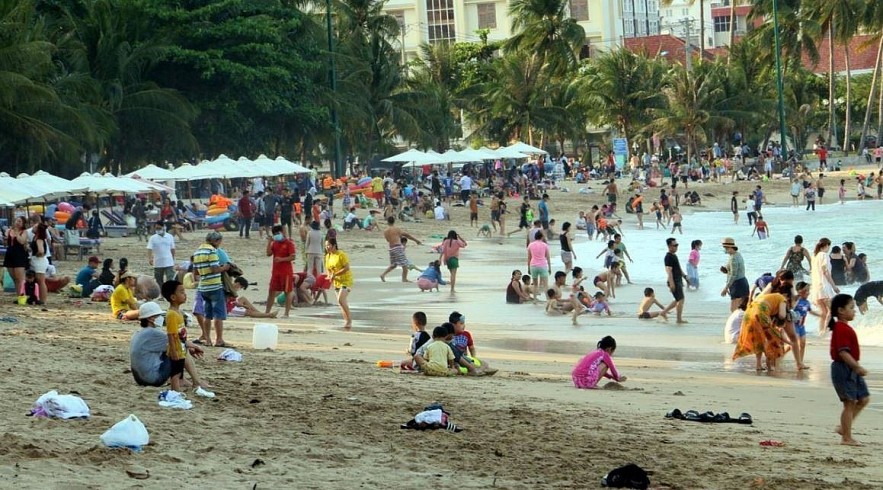 Photo: Bao Giao Thong
According to Nguyen Thi Le Thanh, deputy head of Khanh Hoa's Tourism Department, to quickly recover the province's tourism, businesses had planned out new programs and products to attract visitors while encouraging them to strictly comply with pandemic preventive regulations.
Hotlines and support stations are put into use to assist tourists in the province.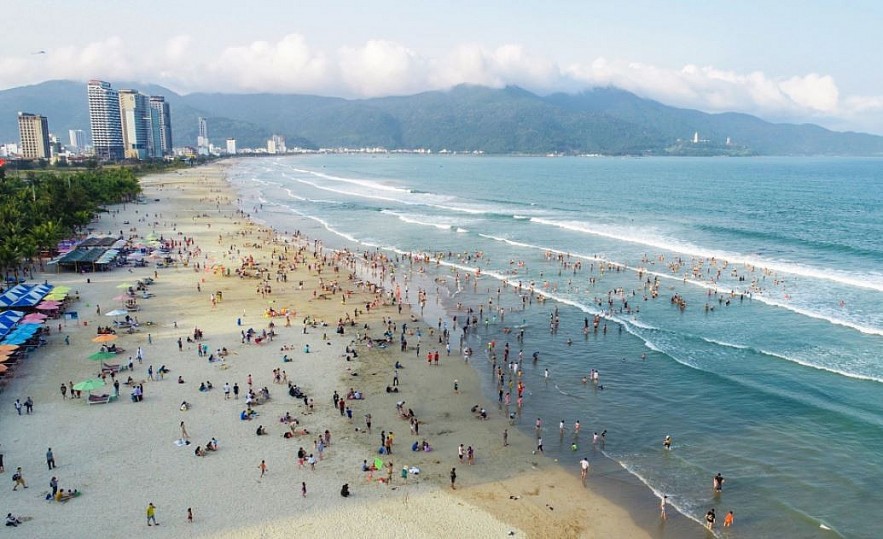 Photo: Zing
Quang Nam hosted 60,000 visitors
On April 11, the leader of Quang Nam's Department of Culture, Sports and Tourism said that at Hung Kings' Festival this year, tourist attractions in the province welcomed about 60,000 visitors to visit and stay. reside.
After more than two years of stagnation due to Covid-19, in the past three days, the province's famous attractions such as Hoi An, Cu Lao Cham, and An Bang beach have welcomed a large number of tourists.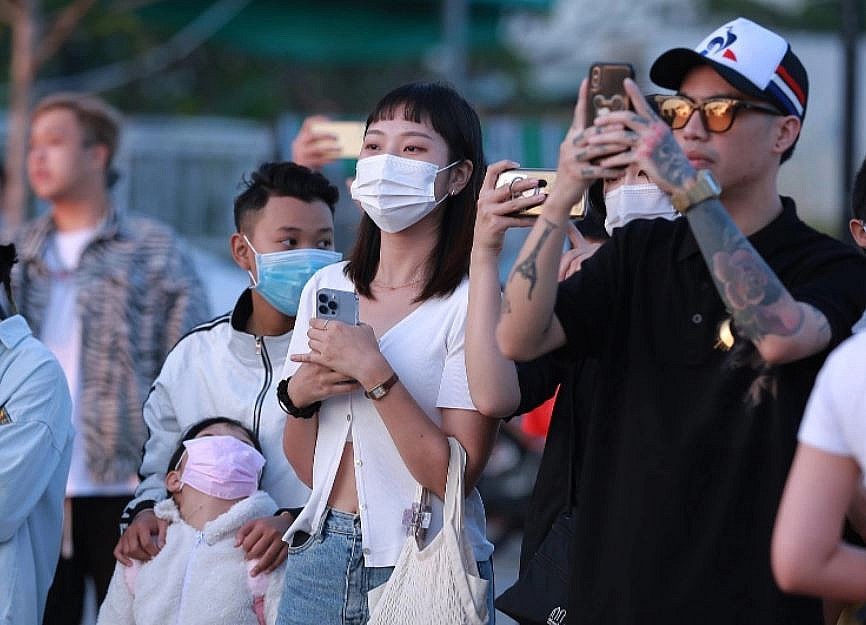 Photo: Zing
Notably, on April 10, about 2,000 tourists booked accommodation at Cu Lao Cham World Biosphere Reserve (Hoi An). Nearly 10,000 visitors attended the "Tam Ky - Sua flower season 2022" festival and activities at Huong Tra ecological village. Room occupancy rate reached roughly 50%, in which, 80-90% of high-class hotels were booked.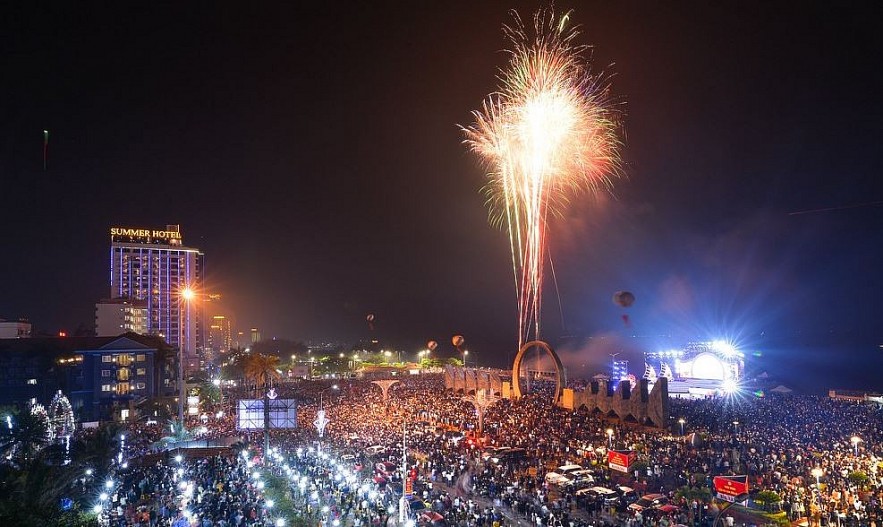 Photo: Bao Nghe An
Nghe An: More than 150,000 tourists visit Uncle Ho's hometown and Cua Lo beach
According to a report by the Nghe An Tourism Department, on the holiday, more than 150,000 tourists from all over the country came to national historical relic sites and tourist attractions in the province.
Kim Lien, President Ho Chi Minh's hometown, welcomed more than 1,000 groups of tourists, many of which are veterans and students. The Director of the Kim Lien special national historic side's management board, Nguyen Bao Tuan, said that all protocol services were carried out warmly and professionally during the holiday.
Though suspended for the past two years, thanks to good preparation, Cua Lo welcomed more than 60,000 visitors in the past three days. Tourism services such as accommodation, dining, and tramcars still maintain good quality and reasonable prices.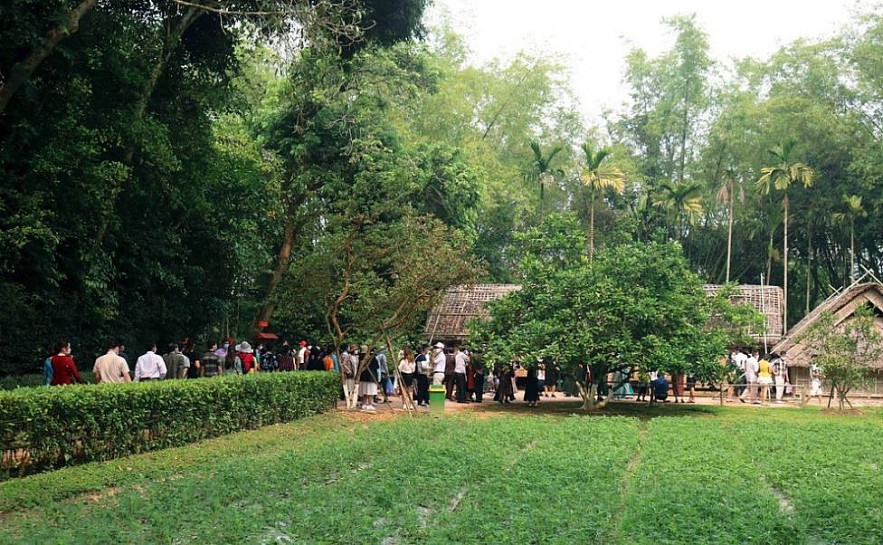 Photo: Bao Nghe An
Vinh city launched pedestrian streets around Ho Chi Minh Square and held music festivals, fashion shows, game shows, which attracted thousands of visitors.
Besides such beaches and relic sites, eco-tourism areas in western Nghe An also welcome a large number of tourists.
Deputy director of Nghe An tourism department, Nguyen Manh Loi, said during the holiday, more than 150,000 visitors from all over the country came to Nghe An area for sightseeing and relaxation, bringing an estimated revenue of VND 120 billion (USD 5,2 million).